I'm currently looking for some new writers in order to expand the blog given that I can't post the amount of things I'd like to. So if you are interested in writing about anything related to music (news, TV shows, album reviews, introducing artists) just drop me an
email to musicisthedoor@gmail.com
and we can discuss some of your ideas.

08 September, 2011 4:08 PM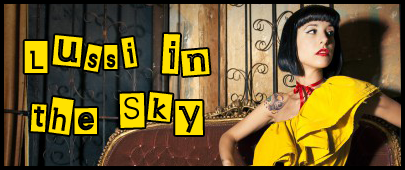 She may have not won the final season of Nouvelle Star, but Lussi's carrer didn't end after her failed attempt in the competition. Having placed 4th, the hard rocker chick went on to record an EP under the name Lussi In The Sky, and the eponymous EP was released a few months after her run on the show, on May 23, 2011. The album didn't make any major buzz in the charts, with the single "Whole Lotta Love", which she made one of her signature songs during her NS stint, only charting at #115. However, the EP showed us exactly what type of artist she is, a rock songstress. And let's face it, that's not much a surprise coming from her.
Video after the JUMP ...