I'm currently looking for some new writers in order to expand the blog given that I can't post the amount of things I'd like to. So if you are interested in writing about anything related to music (news, TV shows, album reviews, introducing artists) just drop me an
email to musicisthedoor@gmail.com
and we can discuss some of your ideas.

03 September, 2011 2:29 PM
The XF UK is back for it's third audition show after a great show last week were the likes of Misha Bryan and Craig Colton advanced to the next round. Tonight, another set of talented contestants will face the judges in the hope of advancing to bootcamp. Who will be the breakout star of the night?... It's time to face the music!
Recap and videos, plus a live feed, after the JUMP ...
Another night of craziness begins! Next week, the XF dose is doubled, with a new episode on Saturday and Sunday. First contestant is 42 y/o rock star wannabe
David Wilder
. Performing "Life On Mars", David scares the judges performing right on their faces, then goes all the way up the audience and runs back to the stage. All while singing. Badly of course. His voice is nothing great and he's not entertaining. But still, the judges love it. "Bad tuning, bad timing, bad diction ... It's was so wrong that it's good" says Gary. And he's unexplicablly through. -
VIDEO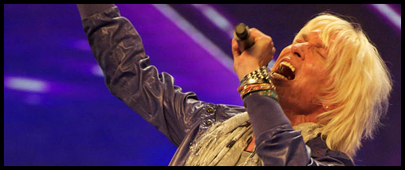 A new generation of 16 y/o is up on stage.
Lemuel Knights
nails "Georgia" with his bluesy raspy voice, rooting for this one greatly. (
VIDEO
)
Max McKay
, performs a sweet jazzy rendition of "Ordinary People" and the judges love his cuteness. (
VIDEO
) Also a cutey,
Lizzie Colbourne
, whose quirky little voice blows everyone away. (
VIDEO
)
And now we get another 16 y/o,
Luke Lucas
, whose great stage name looks better than his tiny beaver look. He loves Tulisa, the boy has a major crush on her, and he's also a Bieber fan. Who bad can it get? He gives a kiss to Tulisa, Tulisa gives it back. I already hate this one. Haha. He's got a big high pitched voice, verging on the annyoing. Reminds me of the equally annoying Babou of the Danish XF. Shut up now, I want to hit him. If anyone liked that, you should get your ears checked. Well, ok, it wasn't that bad but ugh ... They all love him, he's through. -
VIDEO
Oh no,
Michael Lewis
is back. Yes, the Michael Jackson impersonator. And surprise, surprise! He still sucks. And he still has the worst attitude ever. Could they ban him from the show for God's sake? Or not waste our time at least? Gary has to push him off stage ... -
VIDEO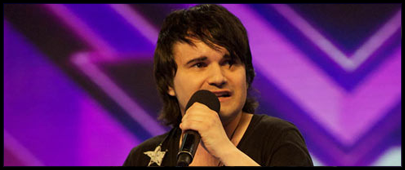 He wasn't the only one with the bad attitude. Horrible group
Angel
has the worst harmonies ever and can't hold a single note. They answer back to Tulisa, well, one of the members does, and they are booed of stage. -
VIDEO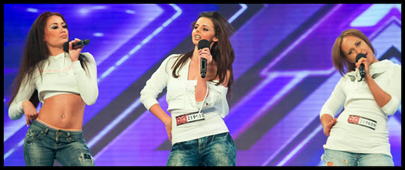 And just like that, the final contestant of the night is up,
Jade Richards
(21), whose bigger inspiration and fan is her gran, who was also a singer when young. "I know I couldn't make it to the top, but she ... the stars are hers" says gran. Aww! She's singing an emotional heartfelt cover of "Someone Like You" and she gives teary eyes to everyone in the audience, including Kelly and Louis. Definitely the only stand out in a black night for talent. She even gave me chills, which is really hard. One of the most amazing auditions this show has seen? No, but she is at least a great singer. She gets a standing o and four massive yeses. -
VIDEO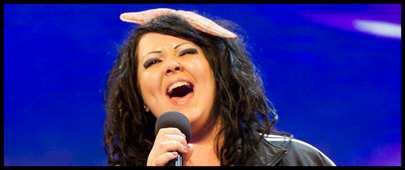 The episode was kinda a dissapointment overall. The talent was really bad tonight, with the exception of Jade, the show made me waste an hour of my life. They need to improve quickly or viewers are going to fly to other shows. Definitely the worst episode thus far. There was far more promise in the three contestants which were only shown 10 seconds than in any of the other jokes. David, Luke, Michael and Angel were just for drama purposes, and they didn't even succeeded in that.