I'm currently looking for some new writers in order to expand the blog given that I can't post the amount of things I'd like to. So if you are interested in writing about anything related to music (news, TV shows, album reviews, introducing artists) just drop me an
email to musicisthedoor@gmail.com
and we can discuss some of your ideas.

09 September, 2011 9:18 PM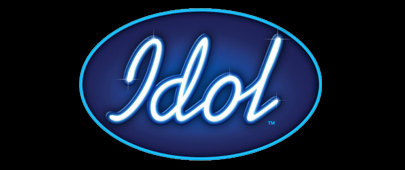 I'M LOOKING FOR A NORWEGIAN TRANSLATOR, IF INTRESETED, EMAIL ME


The top 100 have already been selected and now the remaining contestants must face a series of challenges in the hopes of becoming one of the lucky contestants who will advance to the live semi finals. Only 40 places are available, so 60 of this contestants will be saying goodbye after this stage of the competition. Who will make it to the lives? ...
Oh, and btw, Paul is translating the show for us for the rest of the season, so let's thank him for that and visit his YT channel!
He bailed out, so I need a new one now!
Recap after the JUMP ...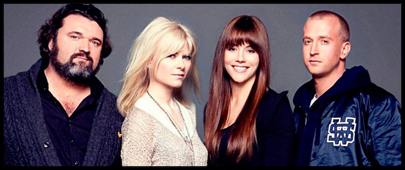 Round 1
The auditions are over and now it's time to whittle down the contestants to just 40! In the next two episodes, 100 will become 40 and 60 will be going home with tears in their eyes, let's just hope my faves make it and everything will be ok. Haha. Gabrielle "Ring Meg" plays on the background btw. Love that song to bits. Contestants arrive at Lillestrøm Kultursenter, judges get to location too, they take their seats and we are off! It'll be the classic line, one contestant sings, they cut them.
Frontrunner Maria Mohn is the first to shine with her jazzy scat and her sexy voice leaving everyone wanting for more. She makes it through, along with Hallvard Mostrøm and Henrik Mortensen. Also on her line is Catharina Vu, whose luckluster performance doesn't impress meaning she's eliminated.
Fellow frontrunner Isak Knutsen Heim and annoying Jan Ivar Bartvedt are next to perform. Jan is shown sucking with an extremely creepy "Smile", whike Isak delivers really nice vocals, although he messes with the lyrics at first and it's not as impressing as the first time. Time for the obvious result? Isak is through while Jan is sent home, finally!
We see lots of contestants making the cut, including Rodao Garmiany, who is the only in his line to make it, and amazing Jenny Langlo. Next performance comes from boring Johan Voldronning, who sounds really off and forgets his lines, running every chance of advancing he had. Also ruining it badly are Nikolay Henriksen, whose performance sounds worse than a dying cat, and Kristina Botnen, with a really offtune performance. So they are all sent home.
Fredrik Bergersen Klemp, Kirsti Sørlie Hansen, Shadi Christina Yazdani and Bianca Skoglie Lal hope that's not their fate when they face the judges. Bianca delivers a quite strange performance, her voice is undeniable but that sounded a bit weird at parts. Fredrik's performance also sounded a bit weird but his folky tone was just amazing. Shadi however, sounded a bit shouty but her performance still managed to impress. First time we see Kristi and it's something really impressive, cool tone and very nice style. They are all through. But there's not so many luck for Christer Sjølie af Geijerstam, who's shown going home.

It's time for the scouted contestants to perform. Maria Sandsdalen is the first one to prove that she deserves to be here with her amazing big voice, now used in a more jazzy way. Hanna Romøren uses it in a more soulish way and it sounds really great. Eirik Balhald-Brun Svendsen impresses them with his rocky raspy voice, while Linda Maria Letizia S. Odesgaard wows them with Adele's "Rolling in the Deep". Amanda Therese Goonetilleke has the most interesting voice in the bunch, with a really interesting tone. Will they all make it to the next round? Yep! Another obvious decision.
Round 2
The contestants will be singing duos now! First up are Kirsti Lucena Andersen and Alf Johannes Agcaoili Borge, who perform a quite interesting romantic version of "I Need you Now", which apparently give the judges goosbumps. Well, it was good but not that good!

Next performances include rather amazing Hilde Selvikvag, Henrik duetting with Shadi, the incredible bluesy Marlene Tjossvoll being more amazing than ever and Hallvard and Jenny Langlo giving us an impressive duet from two really unique vocalists.

Peter Rønning and Tønni Marie Leer bring us another Lady Antebellum performance. Tønni's voice is really beautiful, she's got a really unique beautiful tone but this duet isn't working. Their voices sound weird together and she overpowers Peter, whose voice isn't good at all.
Performing U2's "One" are a bunch of contestants, including Charlotte Tepstad Karlsen, Isak with Mino Rabenja, and a bunch of unkowns, all with terrible results. That was a hot mess of auditions.

Hugo Solis and Stine Frydenlund hope to change things with a little choreography. They should have focused on the voice a bit more honestly. Though she sounds good. The judges kinda mock them. Haha.
And it seems everyone picked "I Need You Now", cause we also see Fredrik and Kirsti performing that song. Jenny Marlene Nettum instead, picked the U2 classic and amazed everyone with her incredible voice. As did, Bianca with her shy tone and Maria with her impressing vocals.
Christopher Olafsrud and Silje Høiland deliver us an uneven performance, with him being much better than Silje, who sounds completely off. That was not a good duet, not at all.


It's time for more cuts before the final 40 are selected. They are dividing them in three rooms. Room 1 includes Jenny L, Alf, Rodao, Marlene, Kirsti, Jenny, Bianca and Evelyn. Room 2 shows Tonni and Kim and Room 3 has Hugo and Peter. It's no wonder which room will the judges pick. Fredrik is changed to Room 2. Room 1 is the yes Room. They all shout like crazy people but it was really expected. Frederik looks pissed. Time for Room 3, who are obviously the no Room. Unfortunately we lose the great Karin Lise Kvamme and beautiful Hilde Selvikvag. Room 2 is finally the other yes Room. And we move to the next round.

Round 3
(Red text is Paul's translation of what the contestants said)
This is the final round before the Top 40 are chosen. The contestants will perform one more time for the judges, by themselves this time and singing for an audience.
The first to perform is
Pål Gunnar Asdal
(25) to incredible results. Wonder why they didn't show this one before. He's got a really great tone, very bluesy. Reminds me a lot to James Morrison. I like this one a lot!
"It'll be really cool to play in front of an audience. I think I'll feel more comfortable with more than just four judges that are staring at you, If you're having a conversation with someone, and he's just staring into your eyes ... all the time while you're talking, it gets uncomfortable, And that's the feeling I get when I'm alone with the four judges. So then I get pretty nervous. In front of an audience, I don't think it'll be such a problem. I've played a bit in a band, but I only did that from I was 16 until I was 19."
, Pål tells us before his performance. -
VIDEO
Next is
Vegard Leite
, whose first audition impressed the judges greatly.
"Vegard, I knew you were a lady magnet" (Marion) "You already have groupies in the auditions" (Gunnar) "I'm a groupie too, just to have that said" (Marion)
, the judges tell him before his performance. He does it again this time around, though it's not as good as his audition. His "Free Fallin" performance is actually a bit boring and would be a total trainwreck if his voice wasn't so good. -
VIDEO
Shadi Christina Yazdani
is singing "Love Story" by Taylor Swift.
"It's not a song that makes people go "OOOOHH!", right? It's a very sweet and calm track, and it's about love and stuff, and I haven't really prepared myself all that much, I've taken it easy and learned the lyrics, and just memorized the whole track. Earlier, it's been a problem that I've been way too nervous, practiced way too much, and then ended up just standing there.. I'm trying to calm myself down, telling me that now I'll go to that scene, now I'll sing, and it should be cool"
And I'm really not that impressed, not to mention that she forgets the lyrics many times, which she said won't, and that ruins the performance greatly. She even distroyed the ending. She has to be cut for that mess.
"Everything that could go wrong went wrong I think. It was like someone just came in and shaked everything out of me, and suddenly I was scared and didn't understand anything. Agh, I just don't want it to be over now, I can't handle it if it's just over now.. It's really lame if I'll have to go home today.."
she sobs.
Up next is
Fredrik Bergersen Klem
who's singing "Granade".
"I realize that it's my turn now to go to the scene, and my heart is just.. BEATING. This is what I want, except for working and paying rent, this is what I do. Only half of us will progress, so you have to impress"
Despite the nerves, he performs the song in the most amazing way I've seen it. He's got one of the most impressing performances of this round. He's singing it very slow and low. It's really unique. Loved that performance and so did everyone else. He even gets a standing O from the judges. A lock for the liveshows. -
VIDEO
And we get a quick montage of performances, which include the always improving
Amanda Therese Goonetilleke
, the incredible
Marlene Tjossvoll
and big voiced
Karen Bernardino
. They all shine with their final performances, specially Karen, who shows a really great voice. -
VIDEO
Maria Mohn
, who's a definite favourite is performing next the Joni Mitchell's classic "Both Sides Now". Before performing she says
"The disappointment will get bigger the closer we get to the top, but getting closer also makes me a lot more focused. So I'll just give everything, and if I make myself proud, then I don't think I can do it any better. The only thing I fear is the judges stopping me while I sing. I don't want to be stopped! I want to sing the whole song."
She gives us the same amazing theatrical effect that she gave us with "Jolene". This girl has an incredible way of emoting and her performances are always among the most beautifuls. That was really heartfelt amd quite amazing. Best performance along with Fredrik. -
VIDEO
Singing "Love Story" is
Tønni Marie Leer
. She's incrediblly nervous, but tries to stay positive.
"I've tried to calm myself down and just focus on having fun, because this is like the last chance I have"
. Her quirky unique voice sounds amazing one more time. I doubt that song was the best choice for her. Yeah, he sounded good but it's not the best she could sound.
"I feel that it got a bit boring and that I missed some words here and there" (Tønni ) "It got boring?" (Ravi) "Yeah, I think my performance was boring" (Tønni)
Lyrics problem wasn't only a proble for Shadi. And we now see a lot of contestnats messing up with their lyrics, including the great
Evelyn Mercedes Kvambe
and
Stine Frydenlund
. Hoping that's not a problem for him is
Henrik Mortensen
, who's singing a really heartfelt "Free Fallin".
"Singing means everything for me. No matter how you're doing, I feel that singing is the only way for me to get my feelings out. My best friend (girl) passed away, and will be buried today. I sadly couldn't be there because, well I'm here. It feels good to not think about the things that hurt, and this has helped me a lot"
he informs us before his performance. He's got a quite great voice, up to the point he gets Bertine teary. That was one of the best things I've seen him do, it's really unexpected. -
VIDEO
Isak Knutsen Heim
is performing "Kiss From A Rose" and it's the last contestant of the day.
"If something goes wrong, I'll just have to try correcting it as quick as possible and getting back on track"
Well, he seems to have lost all his first audition magic with shakier and shakier performances every time. This isn't necesarily bad but there's not improvement from him at all.
"It didn't go well?" (Guri) "No... I missed some notes, and there was a lot that didn't go right... I knew from the beginning that it could go wrong. I guess I'll just pack my stuff and prepare to go home" (Isak)
-
VIDEO
Top 40
This entry was posted on 9:18 PM, and is filed under
Idol Norge, Idols, TV
. Follow any responses to this post through
RSS
. You can
leave a response
, or trackback from your own site.