I'm currently looking for some new writers in order to expand the blog given that I can't post the amount of things I'd like to. So if you are interested in writing about anything related to music (news, TV shows, album reviews, introducing artists) just drop me an
email to musicisthedoor@gmail.com
and we can discuss some of your ideas.

06 September, 2011 3:46 PM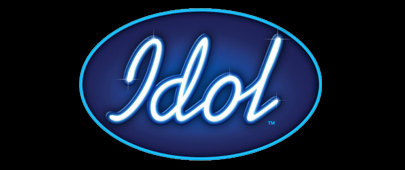 I'M LOOKING FOR A SWEDISH TRANSLATOR, IF INTRESETED, EMAIL ME


After a great premiere episode with two incredible auditions coming from André and Moa, Idol Sweden returns for another night in the bid to impress us once more. Will this new bunch of contestants be as amazing as the previous ones? ...
Recap after the JUMP ...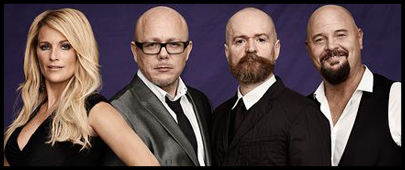 You can watch the full episode HERE (using what I explained in the comments) All the performances videos are taken from the Idol site too.
Molly Petterson Hammar
(15) - Beautiful bluesy soulful voice. She reminds me a lot to Joss Stone, even her way of performing and feeling the song. She gets really intense and powerful and it shows in her face and voice, there's a lot of connection there which is really great in any performer. -
VIDEO
Moa Johansson
(20) - Her voice is really great. There's a country raspy twang in it and it's really unique. She delivers a very strong version of "If I Were A Boy" and the judges love it. And so do I, she's probably one of the best girls I've seen this far. Yeah, we only saw like 3 girls, but she's a great one. -
VIDEO
Dounia Arhzaf
(26) - She's got a jazzy smooth voice. There's something I really like here actually, there's something really fresh and cool about her and it left me wanting more. -
VIDEO
Alexandra Jardvall
(37) - Probably one of the oldest contestants we'll see this year. She has a folky deep raspy voice, it sounds very professional. It's very similar to Brandi Carlile's or Melissa Etheridge's voice. I kinda loved that. -
VIDEO
Hampus Engelhardt
(16) - He's got a quite unique voice, very folk driven indeed. Think Adam Levine meets Brett Dennen, yeah, and he performed a Maroon 5 song too. They show his shoes, they are full of mud. Haha. -
VIDEO
Roshana Hoss
(18)
- She's shown once more, this time, it will be her actual audition in front of the judges. She's singing the same song that in her online audition. It's not that great actually but her voice is kinda interesting and there's potential in her. The judges think the same, so they give her the ticket back. -
VIDEO
Tony Weseth
(18, really? He looks 25-ish) - Cissi is back at scouting contestants, or that she wants us to think, cause it seems she's watching porn. He's singing you give me something and it's not as bad as I expected it to be. He's voice isn't unique but he can sing at least, there's sort of an acoustic vibe coming from this guy. And he's looks like a model, so I guess that's a plus for Laila. Haha. -
VIDEO
Magdalena Reise
(16) - She looks terrified but she still manages to perform Beyonce's "Listen", or at least that's what it seems at first, cause she forgets the lyrics and starts to crumble. She picks it up but she gets even more nervous and ruins the beautiful voice she has with lots of bum notes and off moments. Still, the judges show mercy to this horrible audition and send her through, probably the right decision. -
VIDEO
Oleg Nejilik
(27) - He's performing his own song "Electro Pop" and it's not the massive joke this looked like. The song is not as great as Moa's but the guy has a really interesting voice. Reminds me a lot to Casey Abrams (from AI S10) for some weird reason. He gets through and is really shocked by that. Haha. -
VIDEO