I'm currently looking for some new writers in order to expand the blog given that I can't post the amount of things I'd like to. So if you are interested in writing about anything related to music (news, TV shows, album reviews, introducing artists) just drop me an
email to musicisthedoor@gmail.com
and we can discuss some of your ideas.

28 September, 2011 6:59 PM



I'M LOOKING FOR A SWEDISH TRANSLATOR, IF INTRESETED, EMAIL ME


With the top 20 finally selected and with some great decisions, and some not so great, the contestants will now face the semi-finals where they'll fight for the public vote in order to advance to the finals. Only two contestants from each semi will advance, with four more contestants selceted by the judges as wildcards. Who will succeed? Who will crumble? ...
Recap after the JUMP ...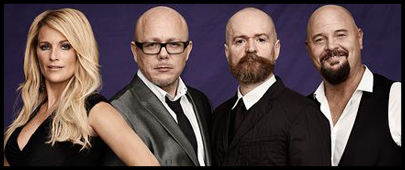 You can watch the full episode HERE (using what I explained in the comments) All the performances videos are taken from the Idol site too.
Tony Weseth
"In Love With A Girl" (Gavin Degraw)
-
6/10
- He's definitely not a great singer but he's cute, guess that was a factor for the judges when picking him. This arrengment is really weird, it sounds awful actually. I get he wanted to try something new with this song but it's just not working. Whoever did that arrengment should be fired and if he did it himself, he should go home. -
VIDEO
Mikael Fogelberg
"Heartbeats" (The Knife)
-
6,5/10
- Oh god. What's up with this song choice kid? Again, very wrong performance. Mikael has a great voice but this performance is far from stellar. His voice is sounding good, there's something very unique about him and I like the softness his voice has, it's also very femenine but really nice to listen to, however, I don't think people will vote for him after that. -
VIDEO
Emil Elton
"Dum Av Dig" (Daniel Adams-Ray)
-
7/10
- What's going on today with this guys? Not a single good song choice thus far. I think Emil is the only one who's singing in swedish in all the semis, and I like that, but this isn't the swedish song he should have picked. It doesn't allow his voice to shine and he really has a good voice, it has lots of unique qualities and it's a shame he's not using them in his favour. And after this, he should have sang in English, maybe a song like "The Scientist" or something in that vibe. -
VIDEO
André Zuniga-Asplund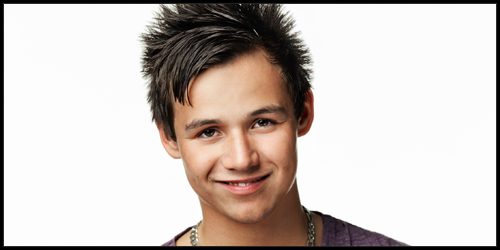 "No Woman No Cry" (Bob Marley)
-
9,5/10
- He's my favourite and I'm rooting for him to win. His tone is incredible and the reggae folky mixture is fantastic. The song choice is great but it doesn't allow to appreciate his sound, this song is reggae and he can't put his own stamp on it cause he's also a reggae singer. I'd have liked a rock song turned into reggae, a big risk for him. That said, I loved that performance and it was definitely the strongest among the boys, all of them. -
VIDEO
Olle Hammar
"The Man Who Can't Be Moved" (The Script)
-
8,5/10
- Great song choice for Olle, despite he's more of a jazzy guy, this fits perfectly and the way he's singing it is really good. There are some moments that it sounds a little off but most of this performance is just pure raw talent. I love how soft he sounds at parts and he's got a quite nice falsetto. Lots of promise here. -
VIDEO
Results
Well, that wasn't a very good semi. Most of the song choices, but André and Olle, were completely wrong for them and their vocals weren't good. I thought this was gonna be a very strong semi but I was wrong, the girls are still much better than the guys. Results are very obvious so I won't delay them, both André and Olle made it to the finals. André is definitely the best singer and performer among the guys and Olle is right behind him. Both have lots of potential and could make it really far.