I'm currently looking for some new writers in order to expand the blog given that I can't post the amount of things I'd like to. So if you are interested in writing about anything related to music (news, TV shows, album reviews, introducing artists) just drop me an
email to musicisthedoor@gmail.com
and we can discuss some of your ideas.

27 September, 2011 9:45 PM



I'M LOOKING FOR A SWEDISH TRANSLATOR, IF INTRESETED, EMAIL ME

With the top 20 finally selected and with some great decisions, and some not so great, the contestants will now face the semi-finals where they'll fight for the public vote in order to advance to the finals. Only two contestants from each semi will advance, with four more contestants selceted by the judges as wildcards. Who will succeed? Who will crumble? ...
Recap after the JUMP ...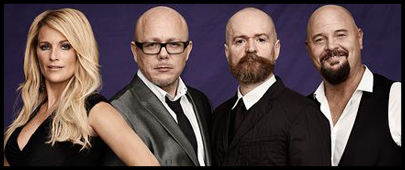 You can watch the full episode HERE (using what I explained in the comments) All the performances videos are taken from the Idol site too.
Amanda Fondell
"Womanizer" (Britney Spears)
-
10/10
- OMG!!! Not only does she look incredibly quirky but she's also giving this song an amazing cool unique quirky arrengment. It has a jazzy reggae sound, plus her voice sounds sublime. She's definitely this year's Linnea and I just love it! This is what I want all the contestants to do, pick an unexpected song, give it their own spin and make it sound like something totally new. That was refreshing, so much better than Britney's, and it also left me really excited from what she's going to do next. -
VIDEO
Frida Josefsson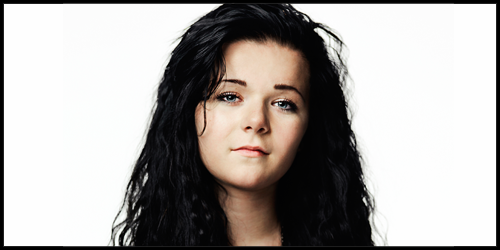 "Hide Your Heart" (Kiss)
-
7,5/10
- This is an intruiging song choice. Kiss for country girl Frida? Ok ... She definitely has a huge voice, those big notes are quite amazing and also unexpected. However, I'm not sure this is the best song to show her potential, it's too much rock, she should have gone for a more femenine song and then do the huge notes in it. Yeah, she really delivered with this performance but I doubt it has earned her the public's vote. -
VIDEO
Amanda Persson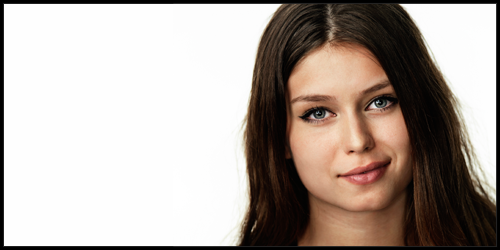 "Decode" (Paramore)
-
9/10
- I love some Amanda! She's a fabulous unique singer with a huge voice and a great performer. This is the perfect song for her. It allows her to shout and go crazy, something she seems to love. She's doing exactly that in this performance. Her voice sounds like a Linnea with a huge range and some giant pipes, something she didn't had. And I love Amanda's hand movements! She just showed everyone how it's done! -
VIDEO
Denise Azemi Brasjö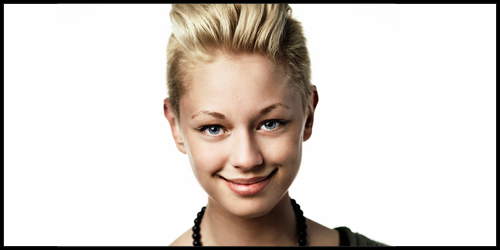 "Someone like you" (Adele)
-
7,5/10
- This is a great song but unless you're gonna sing it like Adele, don't even try doing it. Denise has a great voice, not Adele level, but it's very suitable for slow pop songs. However, she doesn't really emote as much as I hoped she did. Her voice is incredible tough, there are many great moments during this performance which feel really heartfelt but there are other moments were I just don't feel her. I still loved the final bits of this performance, that's when she finally started getting into it. -
VIDEO
Moa Lignell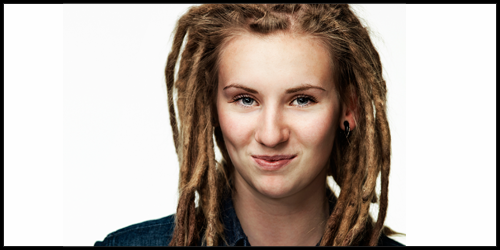 "Price Tag" (Jessie J)
-
7/10
- I've loved Moa from the start. She wowed us with her cool catchy original song, which I've heard many times now, and then she kept showing lots of potential during the slutauditions. This performance, however, left me kinda dissapointed. I love the song but I've heard so many covers of it and this performance just feels really karaoke. I know Moa is so much better than this performance which just sounds like a Jessie J copy. Yeah, her voice sounded good but she didn't bring nothing new to the song like she should've. -
VIDEO
Results
It's not country girl Frida, it's not pop driven Denise. It's all between Amanda Persson, Moa Lignell and Amanda Fondell. Amanda P gave us an incredible powerful performance. Amanda F was just amazing, she picked a Britney song and made it sound amazing, leaving everyone speechless. Moa, however, didn't impress much with a karaoke performance but she's been showing lots of promise and potential since her audition, wowing with her writing skills. So who will advance to the finals? Best of the night Amanda Fondell is in and she's joined by Moa Lignell, which I totally get despite her performance being dissapointing. I hope Amanda Persson gets a wildcard spot, she's really something special. And after tonight, the girls proved to be much better than the boys. This girls all have potential.