I'm currently looking for some new writers in order to expand the blog given that I can't post the amount of things I'd like to. So if you are interested in writing about anything related to music (news, TV shows, album reviews, introducing artists) just drop me an
email to musicisthedoor@gmail.com
and we can discuss some of your ideas.

09 September, 2011 6:50 PM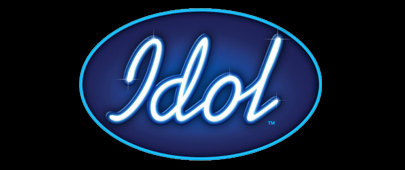 I'M LOOKING FOR A SWEDISH TRANSLATOR, IF INTRESETED, EMAIL ME


Fourth audition show of the year and this week the judges are hoping to top last episode's talent with another bunch of star wannabes. Will they be able to found the next Agnes this time? I hope they do ...
Recap after the JUMP ...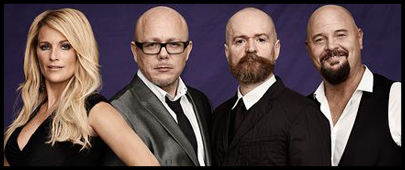 You can watch the full episode HERE (using what I explained in the comments) All the performances videos are taken from the Idol site too.
Amanda Fondell
(17) - OMG!! Could this girl be Linnea 2.0?? I think she can! I was just wondering if we will see someone like her again, and then, she popped there! Amazing quirky tone, incredible phrasing and the same type of unique that Linnea. See ya Moa, I have a new favourite now. Plus she's so shy and sweet! Aww! I already want an album from her and I can't wait to see her in the liveshows! Alexander says no to her, proving he has no taste at all, which we've already deduced from those horrible shorts, while all the other say yes to this beautiful gem! -
VIDEO
Antonio Divkovic
(16) - Oh god, his eyebrows are so weird! Haha. He's singing "Marry You" by Bruno Mars and despite his voice is not unique at all, the judges are all smiley and happy. His voice is just ok, very average. He gives a rose to Lailla at the end of his performance, in the hopes of getting her to say yes. And she does, as well as the others, but Alexander, again. I agree with him this time though. -
VIDEO
Zafer Taylor
- He's got this surfer hippie vibe with this reggae sound. It's actually quite good and interesting. He needs a massive makeover though, that greasy hair needs to go. Haha. But vocally, it was very good. And once more, Alexander says no. -
VIDEO
Jafet Samson
- He's quite the dancer, the clips show him doing all sort of moves. His voice is nice but I liked his dancing a bit more. He still has this Bruno Mars vibe which is kinda interesting. I found that a bit high pitched though. And now he's showing the judges his moves! Haha. -
VIDEO
Zynthia Nedergarden
(20) - Cissi is on the hunt for new contestants. This time, she's bringing flowers to her, looking like a crazy obsessive fan, almost psycho. Haha. She's singing "Black and Gold", which I love. She's got a really beautiful tone, she reminds me to Ellie Goulding in a way. Another fabulous audition, and along with Amanda, she's my fave now. And how gorgeous are those eyes?! -
VIDEO