I'm currently looking for some new writers in order to expand the blog given that I can't post the amount of things I'd like to. So if you are interested in writing about anything related to music (news, TV shows, album reviews, introducing artists) just drop me an
email to musicisthedoor@gmail.com
and we can discuss some of your ideas.

05 September, 2011 3:43 PM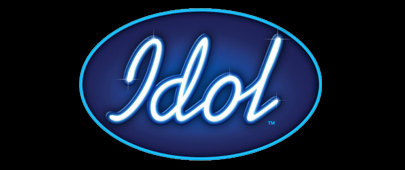 I'M LOOKING FOR A SWEDISH TRANSLATOR, IF INTRESETED, EMAIL ME


This is one of the shows I've been waiting for a long time to premiere, possibly after the finale ended. The fact is that they've the best talent I've seen in any show and every year they surprise me more and more. After a shake up in the judges panel and also the host, with Cissi Forss (auditions only) and Pär Lernström taking the hosting duties from Peter Jihde and Alexander Bard and Pelle Lidell replacing jury Andreas Carlsson, will join Laila Bagge Wahlgren and Anders Bagge. Ok, that's it for the introduction. Want to see some stars? I certainly do ...
Recap after the JUMP ...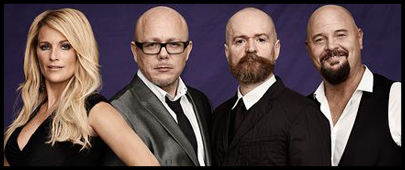 You can watch the full episode HERE (using what I explained)
Olle Hammar
(16) - The first good audition in half an hour of show. He's singing a very jazzy "Feeling Goood" and for a 16 y/o kid, it's a really good performance. There aren't many exciting things in him, his voice is above average at best but after all ths shit they've been showing, that was a breeze of fresh air. "You had me with hello" says Laila.
-
Idol Site
André Zuniga-Asplund
(17) - They kinda mock his weird messy hair, he looks like a peacock. Haha. OMG! This is amazing! He names Bruno Mars and Bob Marley as his influences and I totally see that! This is the most excited I've been after a guy auditioned for a show. His got an incredible smooth unique tone, very blues meets reggae, and a great style I've hardly seen before. Love him. -
VIDEO
,
Idol Site
Chasmin Marquez Karlsson
(19) - She previously auditioned in 2008 but was rejected by the judges, now she's back for her second try. This time around, the judges like her much more. Her voice is good but again, not that special. I'm not too impressed with her. -
VIDEO
,
Idol Site
Roshana Hoss
(18) - Apparently she auditioned over the Internet and she nailed Jessie J's "Mamma Knows Best". She's got a big big shouty voice. Very good. She's surprised at her work by a shouty woman who's copying her audition. Funny. -
Idol Site
Moa Lignell
- Performing her self penned song, Moa was definitely the surprise of the episode. Not only does she have a really beautiful folkish voice but she's also a great writer. The song had a great hook and was a really emotional piece. Plus you've gotta love her dreadlocks! She gave the judges goosebumps! Definitely one to look out for, cause she's a massive talent. -
VIDEO
,
Idol Site