I'm currently looking for some new writers in order to expand the blog given that I can't post the amount of things I'd like to. So if you are interested in writing about anything related to music (news, TV shows, album reviews, introducing artists) just drop me an
email to musicisthedoor@gmail.com
and we can discuss some of your ideas.


Blachman was the first judge to lose an act as his manufactured group Lickety-Split was sent home after a decent "La la la" rendition. Now, the 8 remaining finalists will take on Danish music and one more will be leaving us after disappointing their country. Who will it be? ... It's time to face the music!

Recap after the jump ...
Danish music is tonight's theme. As they say in the introduction (maybe it was Lina): We can understand English, but we can feel our own language.
Harlou
to Blachman: Are you able to devote yourself more to your contestants, and give them more time, now that you only have two?
Blachman
: Yes, but if I spend more time with them, they will develop Stockholm syndrome.
Harlou
: Remee, how is it different for you to work with the Danish language?
Remee
: They can groove.
Fie Winther
"Landet" (Marie Key) - 6,5/10
- Lovely arrangement, the guitar playing may have stolen most of my attention but Fie's electric airy vocals were as captivating. I can't help picturing her as a Sia-like performer, her voice is made for a David Guetta collaboration. Not sure how she'll fare with this song, given that it was kinda monotonous, but hopefully, such a wonderful singer can be rewarded.
Fie and Lina are like sisters, they tell us. The title means "The Country", but it has a double meaning: (has) landed. Marie Key's lyrics are quite intricate. There is a lot of air in Fie's voice. Not sure if I like that.
Remee: Your voice, I like it. Work with feeling secure on stage.
Blachman: Very pleasant but it sounded like German. Marie's text is fantastic. You have to caress every word. We have not really started tonight's Danish theme yet.
Lina: Well, I don't have to respond to that, people have ears.
Steffen Gilmartin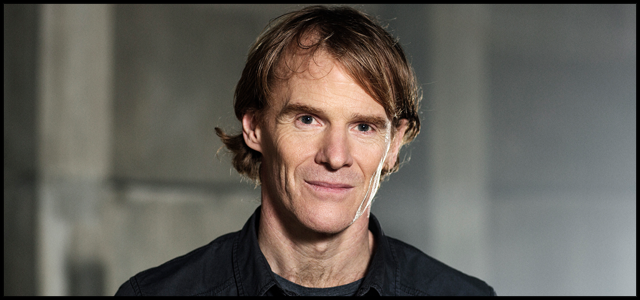 "Pandora" (Magtens Korridorer) - 7/10
- I think I like this more than what he did last week, though I'm not entirely sure about it, since I don't understand the lyrics. The problem is the song isn't dynamic enough, Steffen sounded terrific on it, specially towards the end, but that wasn't a performance that made me wanna vote for him.
Gilmartin is 50, and his voice is fully developed. What we can do, says Remee, is put your voice in a universe where it has never been, and then let that grow. Steffen comes out with something that makes me think of a sixties protest singer. Cool voice, and a very controlled tremolo. The arrangement has a false ending which is very effective. Steffen seems to be really enjoying himself on stage!
Lina: You must let go on stage. (Steffen: "It will come!")
Blachman: Bullshit, it has to be right now, this very Friday when we are all watching. Well, when you smile, when you are not singing, that is very sympathetic. You were more nervous today. I miss seeing you more naked, personality, the look you have right now.
Remee: You are secure off stage, but nervous here. The character of your voice is unaffected. And you have one of the most unique voices in this competition. Very touching.
Anthony Jasmin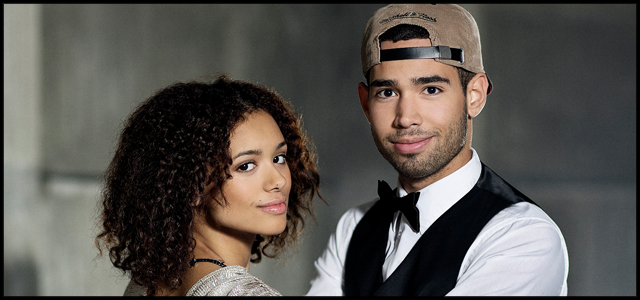 "Hos mig igen" (When Saints Go Machine-version af Xander) - 7/10
-Jasmin hasn't been the best singer so far but tonight, she was fantastic. Anthony on the other hand, not so much. He was still good but got outshone by his partner. Their voices blend perfectly though and I could very well see them giving us soulful indie album. If they can keep up the quality, they could very well make the final.
Anthony is teasing Jasmin all the time. Big brother syndrome. Jasmin is only 15, I found from her audition. "He hits me!" So she hits him back, but as he says, "it doesn't hurt". The title means "With Me Again", and the chorus goes "I'll do anything for you until you're with me again." It's funny, I think this time the falsetto saves him. I see them as a very clean couple with an appeal like Donny and Marie Osmond or the Carpenters. And I am not being ironic, I mean that in a good way. The Carpenters at least had some digestible pop hits. They could be made to work in several genres, particularly country & western, so let's hope that theme is coming up. First they need two rock solid singing voices. Then a winning personality. Finally, make a scandal. Just kidding. No scandal.

Lina (to Blachman): You are so tough! (to the couple) It did get off track, but when you are on, you are really there. Anthony, this is the first time you are truly believable.
Remee: The first was a bit of a struggle, but then it was OK.
Blachman: I wrote to Jasmin: Practice, dammit. Maybe now I should start writing to Anthony too.
Mathias Chrøis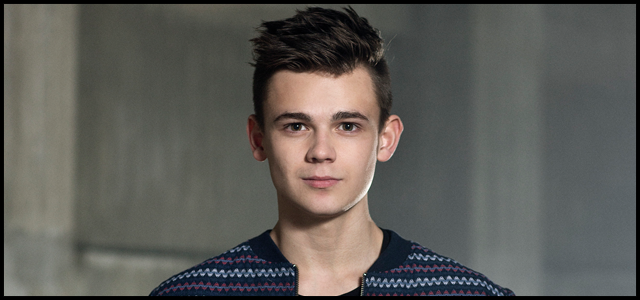 "Veninder" (Niklas) - 5/10
- Ok, that was not good. Mathias isn't the strongest singer, that is known, but his charisma is huge. That said, I don't think it was enough to sell this performance. The song isn't very good to begin with and his limited vocal range wasn't helping either, the chorus showcasing all his flaws. He'll sail through to next week though.
They need to go a different way this time. Lina admits that "Remee's critique is valid" — that last week's song was too heavy for him. They need to find something lighter, more his age. "Veninder" means girlfriends, i.e. a girl's girlfriends, and the chorus goes "Don't listen to your girlfriends, they're just jealous." It's actually a great song, and he does it well, with dynamic stage control, but his voice is limited. He looks very pleased with his performance, and sure, it is as good as it gets.

Blachman: You are a James Dean, a timeless figure. You will continue in the show but we need to have a talk about your singing voice.
Remee: There is auto tune on the original, but it's true. You are not the best voice in the competition.
Lina: Well, I chose you because you are a story teller. It's not "the best voice competition", it's the XF.
Blachman: Then you should pick some rock'n roll songs where it doesn't matter!
Pernille Nordtorp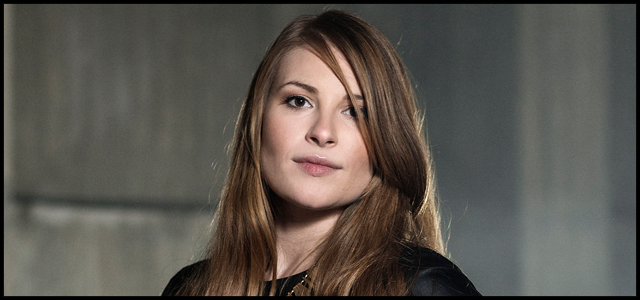 "Ridset i panden" (Nikolaj Nørlund) - 7,5/10
- I wasn't surprised when she landed in the B2 last week, she didn't deserve it, but for a singer like her it's harder to get people on board. This is the first performance I truly like tonight, Pernille is fully committed to it and it shows. Her sultry delivery sold the performance cause honestly I wasn't wowed by the song itself. But was that enough to make it through?
Remee: "We chose a beautiful, poetic, intelligent and touching song." Indeed, and Pernille sings it very emotionally and beautiful. Very heartfelt. Chorus: "Do you want me more" (or "any more"). And the point: "Then scratch it on your forehead," i.e. she demands commitment from the guy she is singing to.
Lina
: You are a little hoarse, maybe your level of ambition was just 5% too high. You were better last week.
Blachman
: Great arrangement. And the snare drum … Well, I buy it, because you are you, but concentrate on the lyrics. But I buy it, because I love self-absorbed exhibitionists.
Remee
: I have been very nervous today. I am so sorry we did not hit the magical peak from the rehearsals.
Henriette Haubjerg
"Du og jeg" (Nordstrøm) - 7,5/10
- You can count on Henriette if you are looking for an entertaining show. Not only does she focus on delivering killer vocals but she also pays special attention to every other aspect of her performance, how she looks, where the cameras are, how to move, and that's what makes a winner. Out of all the finalists, she may be the most commercial.
Lina: "Henriette is a workhorse. She surprises me every day. Her personality. Always smiling." Henriette sings You And I. I like the bass, free, and very good melodic work. And again I hear the auto tune. By the way, nothing wrong with using auto tune per se, it is always a matter of balance.
Remee
: Great visuals. You had your back turned on us most of the time, it gives a sense of insecurity, but it might work wonders on the television. But I love your voice.
Blachman
: The song choice and the Danish Warhol look aside: You have a voice of crying. I was touched for the first time today.
Lina
: You are so tough. It hurt like hell today to have that hair, but all you care about is, does it sound good, oh, and I want to look awesome on stage.
ManBand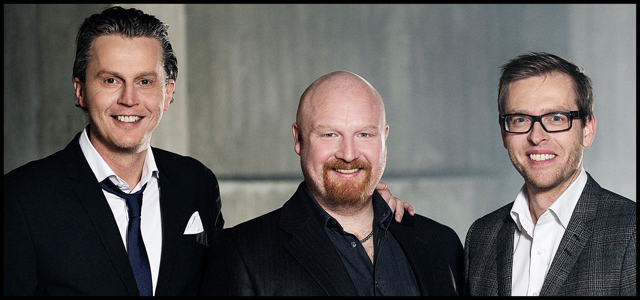 "Snehvidekys" (Burnin Red Ivanhoe & Povl Dissing) - 4,5/10
- Super slow performance, so slow that it was hard to concentrate on it. I'd only buy one of their CDs if I was suffering a severe case of insomnia.
Blachman: "This is a tribute to femininity, which was murdered by feminism, by the way." I am in their target group, but their target group (any target group) is uninteresting in the end, because you need to win some over. It's an unexpected arrangement. They go with a three-part arrangement almost from the start, and give me the shivers. Chorus: "I will awake you in a moment with a Snow White Kiss". This is not easy. Wow. Fantastic. I like the top voice, it has a lot of personality, but I have not figured out yet who is who.
Lina
: As positive as the last time. You look so everyday and normal off stage, but on stage you are totally unconventional. Lovely.
Remee
: (to Dennis) You are running your own show, independent of lyrics and music (Remee is referring to his smile on stage, a.o.) Very good vocal discipline.
Blachman
: We have to present every singer. A super tight arrangement. You are very easy to work with.
Lucy Mardou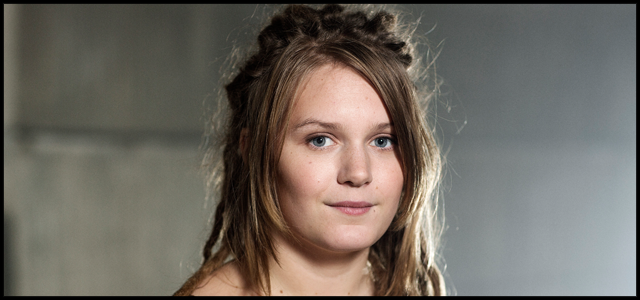 "Kringsat af fjender" (Kim Larsen) - 8/10
- So Lucy is Norwegian, making it extra hard for her to perform in Danish but language barrier aside, she still stole the show. Her pitch may have been off in some spots but I'm willing to gave her a pass, specially after how fascinatingly enchanting her whole delivery was. When the three dancers grabbed her and they all fell to the floor I almost lost it. Henriette, better watch your back.
It is true that Kim Larsen had a hit with a Danish version of this song, but the original lyrics are by the Norwegian Nordahl Grieg, and the melody by Danish Otto Mortensen. Lucy immigrated from Norway only 18 months ago, and there are some problems arranging the Danish language for her. I sense some pitch problems; maybe because she has to concentrate on the language? I think she was better the last time.
Lina
: You remind me of Björk. She is so tough. And so are you. Your register. Magic. Charisma. Power.
Blachman
: The first 20 seconds were a bit meagre.
(Blachman points out Bent Fabricius-Bjerre (Bent Fabric), sitting in the audience; apparently he also has part in the song, but I didn't quite catch the connection. 90 years old and a legend.)
Remee
: You are so disciplined and respectful. You had a better performance tonight.
Lucy Mardou
Henriette Haubjerg
Pernille Nordtorp
Anthony Jasmin
Steffen Gilmartin
Fie Winther
Mathias Chrøis
ManBand
Shaka Loveless, a Danish singer, sings his "2 mod verden" (Two Against The World). Apparently his producers insisted he also write in Danish and that worked well for him.
Now the voting. Or rather, the revelation of the voting result. Henriette appears nervous, Pernille not a trace of nervousness. It must have been because she had sold the place already, because she seems genuinely surprised when she is picked as number six of eight. Now it's up to Lina to select between her two contestants, Fie and Mathias.
Bottom 2:
Fie Winther
Wow. Totally not expecting this. Mathias was low on my ranking but I believed he had such a huge fan base. Apparently, more people are voting for ManBand than for him. Fie doesn't deserve to be here either though, again, based on my ranking, she was pretty low, so maybe she did after all. The problem is the finalists are so good, it's hard to avoid the B2.
I am very surprised that Mathias is not voted through with his gigantic fan group. I am definitely hoping for Fie.
Harlou
: (to Lina) This is not a funny situation. What advice would you give your contestants? I know they can hear you out in the back.
Lina
: I have none to give … Except enjoy it! And remember that everybody probably got a lot of votes, some just received more than others.
Harlou
: (to Remee) Pernille continues…
Remee
: I am just thankful that the efforts we put in worked out.
Harlou
: (to Blachman) Say something…
Blachman
: No, it's not a funny situation. At least not for you (Lina). We could choose for you?
Lina
: Nooooo
Remee
: Maybe we should let them sing first?
Blachman
: Oh… yes. That's how it works.
Fie sings "Landet" by Marie Key. I like the fingerpicking and the acoustic arrangement. And Mathias sings "Veninder". Still a very active stage performance, and apparently some grip on the audience. Guts is one thing he has plenty of. I still prefer Fie.
Blachman
: Mathias. These programs turn into music when the young talents explode. Fie: Your sound is crazy good. Mathias, your voice lacks what Fie has. I am sending Mathias home.
Remee
: It is odd, because we have two contestants who are direct opposites: One is 100% at rest in charisma, and the other in the voice. Mathias, you must work with your singing. And remember Robin Williams, not the best singer from the outset. With the right songs you hit something inside yourself. Fie, you must learn to rest in yourself, and trust yourself. So that it becomes fun. I am sending Fie home.
Lina
: Fie, you grew exponentially. You were worse today than last day. Mathias, you DID shine on the vocal performance — but at the rehearsals. But they are right, it is still lacking relative to the rest of the crowd. But what shall I do, send one home, and then we have, what, four female singers?
Finally Lina decides to send Mathias home. Quite a shock.
Lina
: You will go home and make your own stuff… in an electronic universe. You will be something, and we will help you, but this stage is freaking you.
Mathias
: I am OK with it, and Fie: This is your stage and your journey.
Eliminated:
Mathias Chrøis
First shock of the season! I was so convinced Mathias was making it to the final, not because he was the best singer but because he was such a charming person. I was sure all the fan girls were voting for him. In truth, he was only decent though his tone was wonderful. His "Not Over You" audition was one of my faves.
This entry was posted on 4:28 PM, and is filed under
Anthony Jasmin, Fie Winther, Henriette Haubjerg, Lucy Mardou, ManBand, Mathias Chrøis, Pernille Nordtorp, Steffen Gilmartin, TV, X Factor Denmark, XF Series
. Follow any responses to this post through
RSS
. You can
leave a response
, or trackback from your own site.