I'm currently looking for some new writers in order to expand the blog given that I can't post the amount of things I'd like to. So if you are interested in writing about anything related to music (news, TV shows, album reviews, introducing artists) just drop me an
email to musicisthedoor@gmail.com
and we can discuss some of your ideas.


20 singers performed in the past two night and tonight, we find out the results. Who will make it to the Top 13? .... This ... is American Idol!
Recap and videos after the jump ...
Through to the Top 13:
Malaya Watson
Ben Briley
Emily Piriz
Alex Preston
Jessica Meuse
Dexter Roberts
Caleb Johnson
Majesty Rose
MK Nobilette
Sam Woolf
CJ Harris
"Bring It On Home to Me" - 6/10 - I'm surprised he didn't make it but I'm sure the judges are picking him. His raw tone is what I love the most about him but his performance wasn't as impressive as it should've been. As Harry said, it was just average.
Jena Irene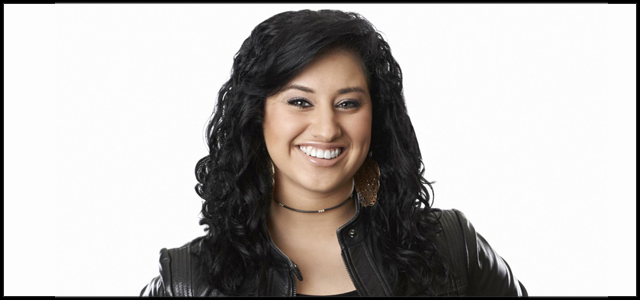 "Unbreakable Me" - 9/10 - She sings an original song on the piano. It's a gorgeous performance, actually better than anything we've heard in the past two nights. Impressive, soaring vocals. Jena is truly talented, she needs to be added to the Top 13. Keith felt it was a really good use of that moment.

Spencer Lloyd
"Ordinary Girl" - 2/10 - Ugh, why judges? Why not give this chance to George? "This is the one about the unordinary girls" he says. This is a crappy original with super weak vocals. The lyrics are so atrocious, not a talented song writer this one. "We wanted to give you another chance, I'm not sure that was what I would've wanted America to see right now". Ouch.
Bria Anai
"It's a Man's Man's Man's World" - 6,5/10 - I'm glad Bria gets to sing again. She was one of my faves last night, even though her performance wasn't that incredible. This is another solid performance, girl's got such a massive range. I felt she was trying to show everything she could do so the performance suffered a bit but damn, I like her so much, even when she has issues but maybe taking some years to be truly amazing could benefit her? Harry felt it was all over the place though very passionate.
Eliminated:
Emmanuel Zidor
George Lovett
Briana Oakley
Malcolm Allen
Marrialle Sellars
Kristen O'Connor
"Unconditionally" - 5/10 - I don't think she was expecting to sing. I would've gave it to Briana or George. Why not George dammit?! The singing isn't very good, she's flat for most of it and misses the bigger notes, plus again, it felt as a pageant performance. She's a lot more talented than this. Keith felt it was a really good performance. Seriously?
Through to the Top 13:

CJ Harris
Jena Irene
Eliminated:
Spencer Lloyd
Bria Anai
This is a strong Top 13. I would've picked Bria or Briana instead of Kristen and George or Malcom instead of Dexter but besides that, I'm pretty happy with the results. I'm shocked both Spencer and Marrialle were cut, they were awful but they've been pimped so har I was expecting them to get through. Glad they didn't.
This entry was posted on 9:31 PM, and is filed under
AI, Idols, TV
. Follow any responses to this post through
RSS
. You can
leave a response
, or trackback from your own site.