I'm currently looking for some new writers in order to expand the blog given that I can't post the amount of things I'd like to. So if you are interested in writing about anything related to music (news, TV shows, album reviews, introducing artists) just drop me an
email to musicisthedoor@gmail.com
and we can discuss some of your ideas.


15 boys and 15 girls survived Hollywood and now, they'll sing for your votes in the hopes of making it to the Top 13 but in a shocking new twist, not all the finalists will be performing tonight! Who'll have to leave the competition without even singing a note? .... This ... is American Idol!
Recap and videos after the jump ...
The judges will pick 10 girls to perform, meaning 5 of them will be leaving the competition without being able to sing. Mean, brutal and so dramatic. TV gold for sure. Apparently, the "judges" have reviewed the tapes and watched the dress rehearsals, being that how they'll base their decision.
"Superstar mentor" Idol's "dawgfather" Randy Jackson will be helping the contestant throughout the series giving them the same kind of useless comments he gave contestants when he was a judge on the show. Dude refuses to leave. It's kinda impressive to be honest. This week, the dawg is bringing former Idol contestants Adam Lambert and Chris Daughtry as advisers.
Majesty Rose
"Happy" - 6,5/10 - She sang in church growing up but since gospel wasn't her genre, when she was 19 she decided to start singing other music. Adam thinks it's a perfect song for her since it fits her personality. Majesty is one of my faves and not even her messy final solo on Hollywood changed that. However, I just wasn't totally digging this. It didn't feel like the girl I fell in love with. She was not BAD, her pitch was perfect, but it didn't feel as authentic and effortless as what she has given us before. That said, she's so charming when she's on stage! It's hard not to like her.
Kristen O'Connor
"Turning Tables" - 6/10 - She knows that when she sings this song, she's gonna leave it all out there. Don't promise things you can't deliver sweetie. Vocally, she's a solid singer with a beautiful alto and great pitch control but as a performer, there's something missing emotionally and it ends up coming across as pagenaty. It's a shame, cause she's got some serious talent. JLo feels she's got one of the most special tones of the night, she can hear her recording records tomorrow.
Briana Okley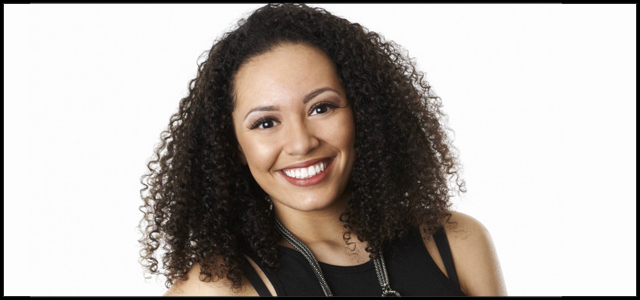 "Warrior" - 6,5/10 - Randy remembers her from last year. She's a perfectionist so he suggests she lightens up a little since sometimes it comes across too professional. She looks kinda nervous though it's not really affecting her vocals. Her range is massive, the Jordin Sparks comparison is inevitable. I love her clear tone, it's really pleasing and it worked great with this song. Also of note, she and Kristen seem to have a very similar style and if one of them is to advance, I'd rather have Briana. Harry cautions her to be careful with the high notes. That's a great advice.
Jena Irene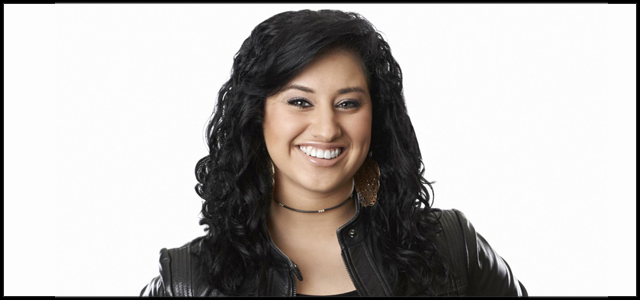 "Paint It Black" - 7/10 - She feels like she's ready. No one in her family is musically talented. In Hollywood, she was always at the piano during her solos, so she won't be playing tonight. Daughtry thinks she's gotta work in her confidence because it feels there are moments in which she's questioning everything. She has to correct Randy three times on how to pronounce her name, Jeeeena. This is a cool performance. Her voice's got such an interesting intense tone, perfectly fitting for this dark tune. She could've performed with 10% more confidence but I don't think the audience would've been able to handle it. She's one of JLo's favourites since she's kind of a bad ass.
Bria Anai
"Wrong Side of a Love Song" - 7/10 - Bria says she goes crazy with the lipstick because she wants to stand out. Her mom tells her she dresses like an "appropriate Rhianna". Haha. Was not expecting a Melanie Fiona song, specially coming from the young diva-voiced Bria. She's got a big set of pipes, very RnB, Candice Glover-sounding. The girl is completely feeling the song, up to the point she gets so lost in the melody she loses her pitch a few times. I appreciated the passion though and fully enjoyed her performance. Harry tells her it felt really shouty. Keith also felt she overshoot it a bit.
Marrialle Sellars
"Roar" - 2,5/10 - She cut her hair over the summer and felt she got more confidence. The stylist thinks she can pull anything off. Her final Hollywood solo was a train wreck, based on that, she shouldn't have made it, but come on, she's been pimped so hard, this shouldn't be a surprise. When JLo told Marrialle she reminded her to Miley Cyrus, I thought she was on something, but tonight, I can totally see the similarities. She moves around the stage in the same annoying way Miley does and her vocals are as weak as the former Disney star's. It's so disappointing cause I get why the judges picked her, the clips showed her playing her guitar but apparently, she decided to ditch it for the actual performance. I give her some points for keeping singing after almost tripping but that wasn't enough. I just hope she isn't saved. Keith felt it was too karaoke. JLo wanted to see her with the guitar, so the audience would've been able to see the girl they saw during the auditions.
Jessica Meuse
"Drink a Beer" - 7/10 - Chris thought her voice was better than her guitar playing and he believes the audience will notice that. She's still playing it and I don't think I can picture her without it. Jess is my fave, she got a bad edit during Hollywood but I really hope the audience can see past it and realize what a great singer she is. She's got such a wonderfully original tone. She may not have given us her best performance or connected that well with the song (she was smiling the whole time) but I guess it was an attempt to convince the audience she is a nice girl. Harry warns her to watch her intonation cause she went sharp. He didn't feel what she was singing either.
Emily Piriz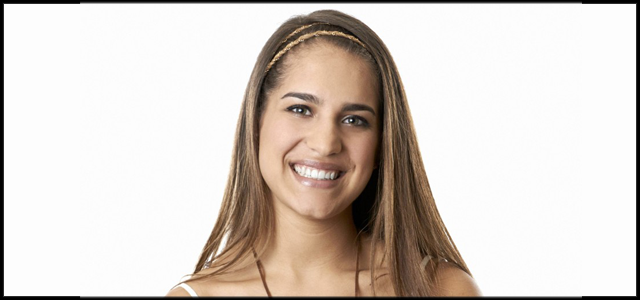 "Paris Oh La La" - 6/10 - She's been watching since the first season. Harry didn't like this song being sang by a young contestant before. She's playing into the emotion not in the storyline. "I'm powerful this is what I want" she says. Her voice is quite good but I don't think she really knows what she wants to do musically. It doesn't feel authentic, just a girl pretending to be a rock star. She chose this song because Grace Potter wrote it about a woman getting what she wants and she wants this. "If you are gonna be a real artist and really dig in and really express, it's not about standing in front of a mirror and pretending to be anything" Keith tells her.
MK Nobilette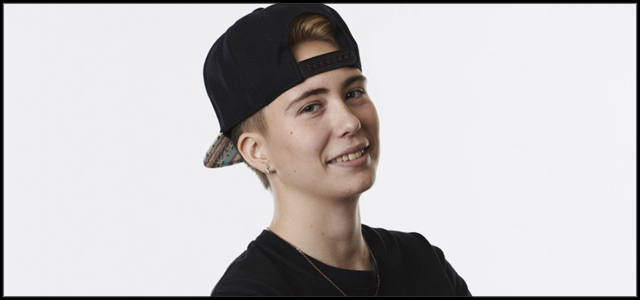 "All Of Me" - 8/10 - She's from San Fransisco. She thinks she's to learn how to stay connected with the songs she performs. Randy's advice: "You've gotta give it your all". Haha. Mr Obvious. Lovely soulful tone, such a subtle, simple performance yet extremely powerful. She really gave it her all. Her moms are bawling. Marrialle is also shown crying. Harry thinks she's an elegant, articulate singer. For the first time he felt she lost her defeatist attitude. "You belong here" he tells her.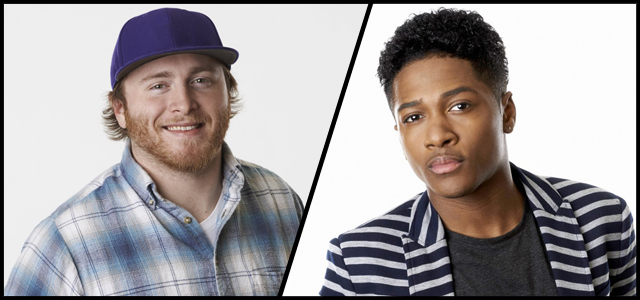 And in the most unsurprising result of Idol history, it's country singer Ben Briley who gets the final spot in the Top 30 over RnB singer Neco Starr. Did anyone expect this to end any other way? I would've kept Neco, his "Gorilla" cover was fantastic.
Malaya Watson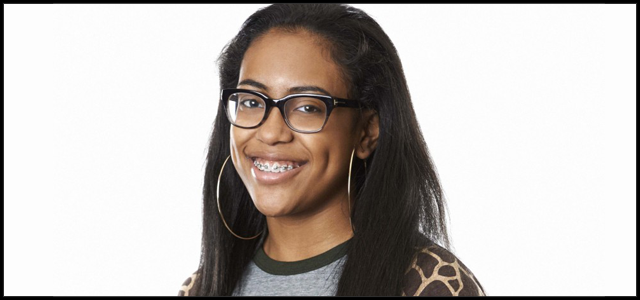 "Hard Times" - 7/10 - Tuba player Malaya gets the last spot of the night. This song was on the first album she ever bought. Christ tells her her voice is stupid. "Good stupid?" she asks. Malaya's got a great personality, so big that it outshines her vocals a bit. That said, she's got a huge voice, I love it's bluesy sound and while she got some issues with her pitch, her performance was solid enough. She has to avoid becoming the joke contestant though.
Eliminated: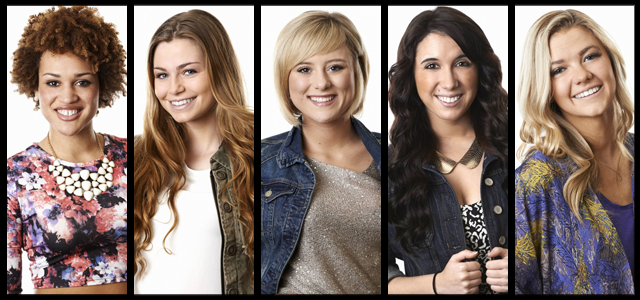 Andrina Brogden
Austin Wolfe
Brandy Neelly
Jillian Jensen
Kenzie Hall
I don't get this eliminations. Kenzie and Austin were two big favourites and the awful Marrialle making it over them makes no sense. I could have also done without Kristen and Emily, who are not bad singers but seem to be fodder. Oh well, hopefully they come back next year.
Ranking
MK Nobilette
Bria Anai
Jessica Meuse
Malaya Watson
Jena Irene
Majesty Rose
Briana Oakley
Kristen O'Connor
Emily Piriz
Marrialle Sellars
This entry was posted on 9:30 PM, and is filed under
AI, Andrina B, Austin Wolfe, Brandy Neelly, Bria Anai, Briana Oakley, Emily Piriz, Idols, Jena Irene, Jessica Meuse, Jillian J, Kenzie Hall, Kristen O'C, Majesty Rose, Malaya W, Marrialle S, MK N, TV
. Follow any responses to this post through
RSS
. You can
leave a response
, or trackback from your own site.