I'm currently looking for some new writers in order to expand the blog given that I can't post the amount of things I'd like to. So if you are interested in writing about anything related to music (news, TV shows, album reviews, introducing artists) just drop me an
email to musicisthedoor@gmail.com
and we can discuss some of your ideas.


15 boys and 15 girls survived Hollywood and now, they'll sing for your votes in the hopes of making it to the Top 13 but in a shocking new twist, not all the finalists will be performing tonight! Who'll have to leave the competition without even singing a note? .... This ... is American Idol!
Recap and videos after the jump ...
Caleb Johnson
"Stay with Me" - 6,5/10 - Chris tells Caleb not to let his intense face distract the audience. To me, he comes across as cocky, maybe because he's so ready and confident. He's got a strong rock voice but it's not anything we've not seen before. James Durbin 2.0 if you ask me. Also, it felt like old fashioned karaoke. "That was some real Rock Star-ish" JLo tells him. She feels he's so ready.


CJ Harris
"Shelter" - 7,5/10 - He's a country soul singer. Daughtry was distracted by the guitar, since CJ has no formal training. They suggest he ditches the guitar. "It just freed him up to sell the song" he says. So he doesn't ditch the guitar. I don't mind cause I really enjoyed his performance. He's got such a gritty and pure tone, it's a beautiful thing to listen to. "I felt you were going to shelter me" Harry tells him.

Emmanuel Zidor
"Best of My Love" - 3/10 - Eh? Why on Earth did they pick him? He's not the worst singer ever but he's not good either. He's basically entertaining fodder. The performance is total karaoke, his got so many pitch problems, it's hard to look past them. A spot wasted. JLo "zidors" him. She wasn't a fan of his song choice. He says he was playing homage to S4's Vonzell Solomon, one of his favourite contestants.
Sam Woolf
"Babylon" - 8/10 -Her first performance was at the 6th grade talent show when he sang "Hey Jude". Randy tells him he's got to open up and let the audience in. He didn't exactly open up and he looked extremely nervous but the vocals were spotless. Perfect pitch, beautiful clear tone and great artistry. The kid is my fave out of the guys and I bet a lot of other people feel the same way. Harry wishes he gains more confidence as the competition advances.
George Lovett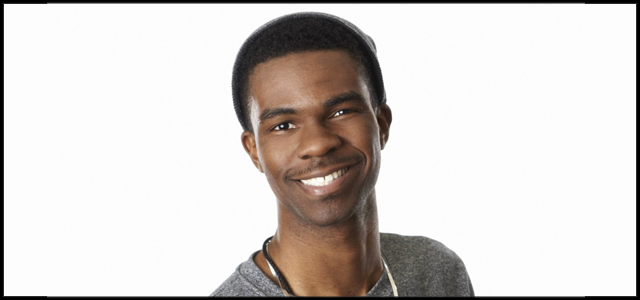 "Grenade" - 6,5/10 - JLo introduces him as a guy who's been flying under the radar. Totally under the radar but he shone in Hollywood. He's kinda nervous, which makes his voice a little trembly, plus he added one too many glory notes and runs but he sings with so much passion, I totally felt what he was singing. I really hope he makes it cause I just can't get enough of him. Harry felt he was so emotionally invested that the performance spun out of control. He's right but I still enjoyed it.

Dexter Roberts
"This Ole Boy" - 6/10 - He's the dog trainer farmer. He's really looking forward to seeing if the hairstylist can fix his hair. This is such a generic country performance. It's not bad by any means, his laid back style was super pleasant, but for someone that claims he "Dexterfizes" all his performances, this felt as original as white paint. Harry wonders what is gonna set him apart from other country singers.

Alex Preston
"Volcano" - 8/10 -When he was 5 he started playing violin, then he wanted to learn piano and then he began learning more and more instruments. He knows how to play 11 or 12 instruments. He chose this song because he loves this style and if he does this, it's gonna let people judge him on who he is. Alex is so talented, he's got such an unique sound. He should never ditch the instruments, he shines when he's playing. A great performance. Keith felt it was the best song choice of the night and a song Alex could've written.

Malcolm Allen
"Comin' from Where I'm From" - 7/10 - He started singing in church when he was around 6 y/o. When he was 17, he began singing in nightclubs. This is a nice choice but hard to sing. Malcom is doing well with it, he gets a little behind the tempo but soon recovers. It's a pleasant soulful performance though I can't stop thinking he could've done a lot better. JLo wanted his performance to hit her more.

Ben Briley
"Soulshine" - 7,5/10 - His great grandmother was one of the first women on the Grand Ole Opry and then his mom was kinda the Taylor Swift of the 70s in Nashville. Ben is playing the guitar and it's pretty impressive. In truth, the whole performance is impressive, much better than what Dexter did. Ben is country but his voice is gritty and soulful, unlike Dexter's which is generic. I was not expecting such a great performance from him. Keith thinks it was really cool and loved the shredded solo.

Spencer Lloyd
"Love Don't Die" - 4/10 - He's not sure if he's gonna play the guitar. He wants to step away about the security of an instrument. Randy likes him with the guitar, "ride the horse that brought you here" he says. Adam suggests he loses the guitar. So he loses it. His one strong moment was his first Hollywood solo. Then he's been dissapointing. The truth is he's a weak singer. He may advance based on his looks but vocally, he's breathy and forgettable. "This was not good" Harry tells him.
Eliminated:
Briston Maroney
Casey Thrasher
Ethan Harris
Jordan Brisbane
Maurice Townsend
The eliminations make a little more sense this time. I don't think Ethan, Jordan and Casey were ready. Even Briston, who I really liked, could benefit from waiting a few years. The one contestant who should've sung was Maurice, who was far better than both Spencer and Emmanuel.
Ranking
Alex Preston
Sam Woolf
CJ Harris
Ben Briley
Malcolm Allen
George Lovett
Caleb Johnson
Dexter Roberts
Spencer Lloyd
Emmanuel Zidor
This entry was posted on 9:30 PM, and is filed under
AI, Alex Preston, Ben Briley, Briston M, Caleb Johnson, Casey T, CJ Harris, Dexter Roberts, Emmanuel Z, Ethan Harris, George Lovett, Idols, Jordan B, Malcolm Allen, Maurice T, Sam Woolf, Spencer L, TV
. Follow any responses to this post through
RSS
. You can
leave a response
, or trackback from your own site.