I'm currently looking for some new writers in order to expand the blog given that I can't post the amount of things I'd like to. So if you are interested in writing about anything related to music (news, TV shows, album reviews, introducing artists) just drop me an
email to musicisthedoor@gmail.com
and we can discuss some of your ideas.


One of the guys had to leave us last week, missing the chance to perform in the tour. Unfortunately, it wasn't generic country dude Dexter but the wonderfully charming Ben Briley. We are down to 10, who will be performing Top 10 Billbord hits. Appropiate, right? .... This ... is American Idol!
Recap and videos after the jump ...

The contestants were able to chose any song that was in the Top 10 from 2011 up to today.


MK Nobilette


"Perfect" - 4,5/10
- Fridays are the beginning of the week for them, it's the day they pick their song. She chose the song because there's a lot of people on social media that are saying that she's helped them get through depression and that's the overall message of the song. She's got a new hairdo, red streaks, and it looks great. The song choice isn't exactly a good fit for MK's subtle style. She shys away from the big notes and thus the powerful message of the song is left undelivered. The simple, quieter moments were lovely but unfortunately, her inability to hit the notes was so obvious on her face, that it made the whole thing kinda sad to watch. She still hasn't been able to fix the issue she's had since this all started, in between lines, she looks so worried, of course, that may have to do with the fact she messed up. Someone has to help her work that out though, fast. Harry didn't think it was one of her strongest performances. He didn't feel the message of the song conveyed, to him, it sounded like the Pink version sang on top.
Dexter Roberts


"Cruise" - 5/10
-He says that you have to have a great song because if you don't find the song that fits you, you're screwed. He thinks he's been doing great songs, so he wants to keep doing that. If by great he means greatly generic, sure. Good-ish, consistent vocals but nothing original about it. In truth, it's all very lame. JLo felt he could've done a little more rallying to get the whole crowd with him. Harry didn't think it was a good performance. He says that Dexter didn't do anything different, if they have swapped him from MK, people still would've known the song.
Jena Irene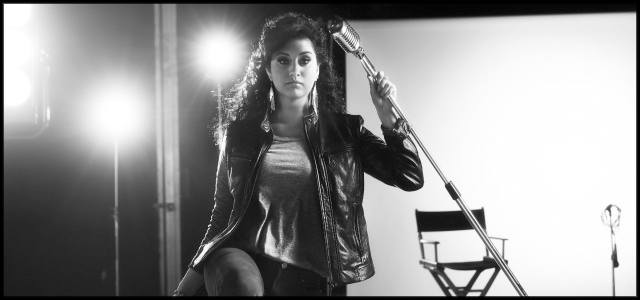 "Clarity" - 6/10 - She says electronic music has never really been done on the show before. That's where her heart is. She has a few minor issues at first, then explodes into her deep voiced self once the chorus begins. That said, it's not the best she's done. For some reason, it felt a bit weird vocally, maybe it was her intonation or the tempo, though I'm not entirely sure. I really wish she's not back at the bottom, after last week's stellar performance, she's proven she deserves to be here. Keith says she felt really comfortable up there and has such a strong sound vocally, that no matter what she sings, she sounds like Jena.
Alex Preston


"Story of My Life" - 8/10 - He feels it's getting tougher because he realizes how crucial song choice is. He's scared about what the Directioners are gonna think. He wants to please them. I believe he's got nothing to worry about after what he did. The arrangement was so good. He didn't really change the melody yet his voice seemed so at ease with the song. He's such a good musician, he's able to make anything work for him. My one issue is that I wanted a bit more energy during the chorus, I felt it was too chill, but other than that, I absolutely enjoyed what he did. JLo loved it. She thought the vocals were beautiful and was so in the song with him the whole time. She feels he evokes greatness.
Malaya Watson


"When I Was Your Man" - 8,5/10 - She picked this song because it really describes one of her family member's life. She's losing the piano this week because she wants people to only focus on her vocals. Let's just give her a round of applause, shall we? It's hard to remember this is the same girl that did "Runaway Baby" a few weeks ago. Gorgeous, controlled vocals and phrasing, not at all what I was expecting from her. Also, that stop she did had such an amazing dynamic effect. Definitely her best performance to date. JLo had goosies when she hit the middle of that song since it was so tender and sang with so much feeling.
Caleb Johnson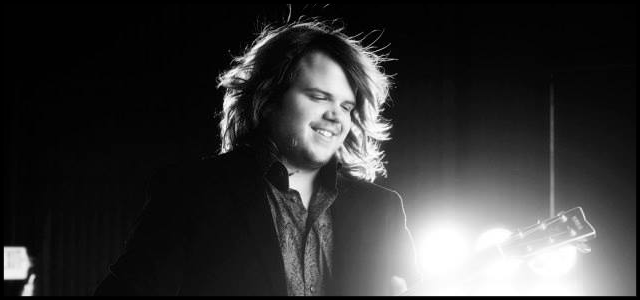 "The Edge of Glory" - 7,5/10 - He chose this Gaga song because it had a lot of great rock undertones. He's totally right. It's also giving him a great opportunity to showcase his theatrical side. Caleb has been successful with a female song before so it's a no brainier he's doing it again this time. Honestly, I'm really warming to him. He's proven to be a consistently great performer while not being predictable. This was pretty great, though I guess he could've given it a lot more intensity to make it truly epic. Harry liked the fact that he chose a pop tune, he thought it was admirable. He's seen Caleb do better performances but gives him an A for originality. To JLo it was lacking the feeling, she didn't feel he was singing about anything.
C.J. Harris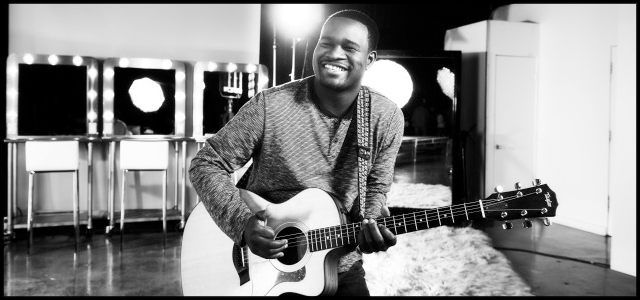 "Invisible" - 5,5/10 - Last week's judges reactions gave him a confidence boost. He relates to the song because it says, whatever you've been through life, you can make whatever you want out of it. It's surreal to him begin here because a year ago, he was working at a barbecue place. While I liked what I was hearing, I just couldn't stop thinking how boring his whole performance was. I felt it was lacking some kind of feeling, it was just too laid back. Also, for the first time, I noticed how sharp he was and since I wasn't believing what he was selling me, it bothered me. I genuinely like him though but he needs to stick to what he does best. Keith felt it was really shaky. He asks him to work hard on staying in control of his pitch.
Jessica Meuse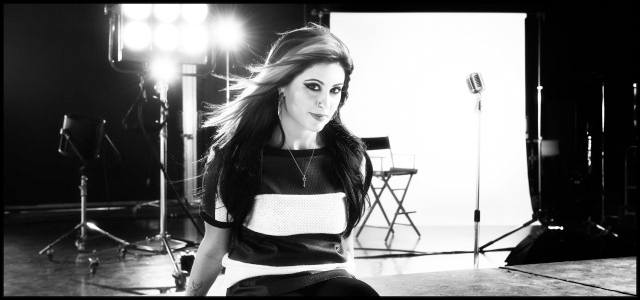 "Pumped Up Kicks" - 8,5/10
- She chose this song because she really enjoyed because it has a really misleading melody. You can bob your head to it and get into the groove and then when you interpret the lyrics, you are like "oh, that's kinda creepy". This is such a great song, perfect for Jess' voice. I love the way it was arranged, almost acoustic, letting her gritty tone shine through. The little melody embellishments, which gave her the chance to add some bigger notes, also proved she can actually hit the big notes. JLo felt it was right in her wheelhouse and that she sang it perfectly. Harry disagrees with her because she had a complacent smile on her face and wasn't really sure how she was interpreting the lyrics. He feels she's in a box and is waiting for her to get out of it. JLo doesn't agree, she feels that Jess take was the right one because she was doing it with a smile and still trying to get the dark message through.
Majesty Rose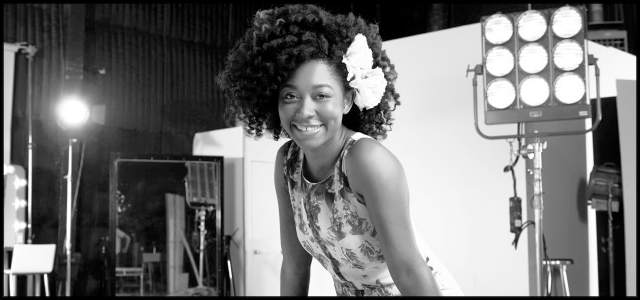 "Wake Me Up" - 7/10
- Being in the B3 was scary and sad. It was really hard for her, it felt like a humbling experience. Majesty seems to be slowly coming back into her own. Her delivery this week had some lovely little moments and her tone was as beautiful as ever but I felt she needed to give her performance a little more ... something. Her audition is still when she shone the brightest and she should be trying to recreate that moment. It's almost as if she's given up. To Keith the reason that song works is that it's a folk song but Avicii put a driving danceability to it and it's the fusion of those two things that make it work. If you keep it in a straight folk place, for him it doesn't work. He didn't really care for the arrangement. I tend to agree, maybe that's what it was lacking.
Sam Woolf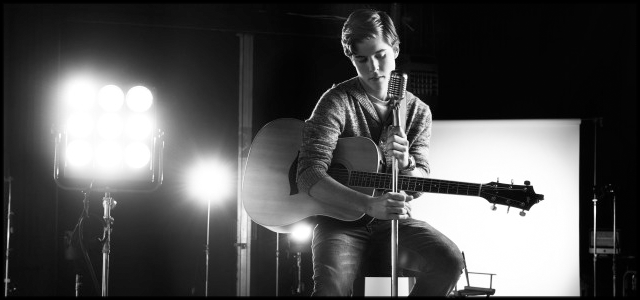 "We Are Young" - 6,5/10
- Being in the B3 was a wake up call to him. He's been thinking a lot about the song choice in result. He feels really comfortable with it and that it shows who he is. That has to be the best vocal of the night yet it was also the most detached performance. Sam's having a big issue connecting with the material he sings and if no one calls him out on it, he'll find himself in the bottom yet again, no matter how fantastic his pitch and tone are. Harry tells him he has to come out on the stage and be self-asserted, he still feels he's timid.
Ranking
Jessica Meuse
Malaya Watson
Alex Preston
Caleb Johnson
Majesty Rose
Sam Woolf
Jena Irene
C.J. Harris
Dexter Roberts
MK Nobilette
Results

Bottom 3:

Dexter Roberts
Majesty Rose
MK Nobilette


Eliminated:
MK Nobilette
Unfortunately, it's the end of MK's road and it pains me to say it was her time. For some reason, MK just wasn't connecting with the audience and for the most time, she felt super uncomfortable while performing. I'd rather have generic Dexter gone but I'm not sad to see MK go. She made the tour after all, so she should be proud of herself.
This entry was posted on 11:11 PM, and is filed under
AI, Alex Preston, Caleb Johnson, CJ Harris, Dexter Roberts, Idols, Jena Irene, Jessica Meuse, Majesty Rose, Malaya W, MK N, Sam Woolf, TV
. Follow any responses to this post through
RSS
. You can
leave a response
, or trackback from your own site.