I'm currently looking for some new writers in order to expand the blog given that I can't post the amount of things I'd like to. So if you are interested in writing about anything related to music (news, TV shows, album reviews, introducing artists) just drop me an
email to musicisthedoor@gmail.com
and we can discuss some of your ideas.


Emiliy Piriz left the competition after a disappointing take on JLo's biggest hit, "Let's Get Loud", during last week's "Home" theme. Tonight, the remaining 11 finalists will be singing songs from the cinema. Who'll be out this time? .... This ... is American Idol!
Recap and videos after the jump ...

The contestants that survive tonight's cut, that is the Top 10, will be heading on a nation wide tour. Also, the Top 10 will start recording studio versions of the performances next week. Can't wait to get a Jess recording!


Sam Woolf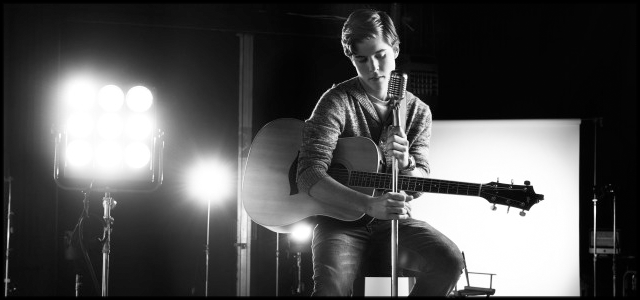 "Come Together" (Across the Universe) - 6,5/10
- Sam picked this song to show us a different side. He's moving a little around the stage and showing a bit more confidence while performing, yet it's still not enough, there's still energy lacking. The vocals weren't great either, it felt tentative and languid. I think he could've used some more power. A step in the right direction though. Keith loved that Sam was loosening up. Harry felt it was an average performance but that Sam is on the way.
Jessica Meuse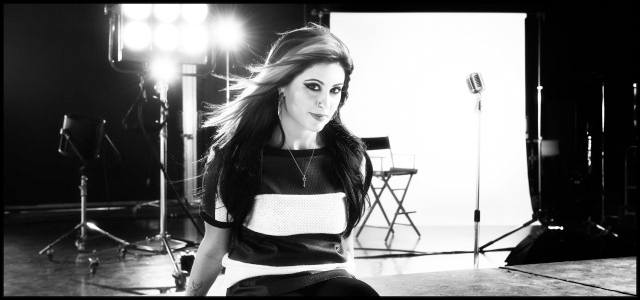 "The Sound of Silence" (The Graduate) - 7,5/10
- She plays this song in her set list pretty much every show. She put it there because it's a really deep and introspective song and she feels that it has to be brought back into today music. It starts gorgeously, intimate, haunting and captivating. Then the band kicks in and their timing is completely off. So off that they throw Jess off, making her lose the control on her pitch. It's still a good performance but it could've been a moment if only the band hadn't been playing a different song. Harry acknowledges the band was off and congratulates her for keeping her focus. He felt it sounded like the Jessica they heard the first day.
C.J. Harris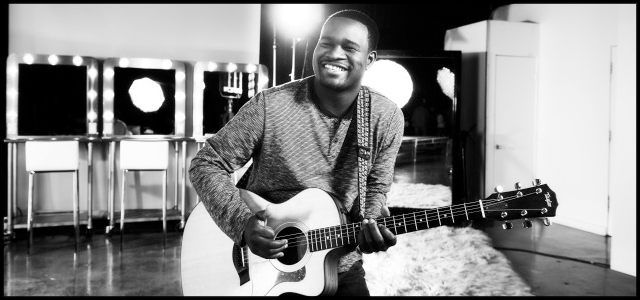 "Can't You See" (Blow) - 8,5/10
- He watched the movie back in the day and one he heard this song he instantly felt a connection with it. He's been playing it for five or six years now. Wow. This song was just perfection for CJ's voice. That rasp was mind blowing, how I wish there was a studio version of this. CJ's strongest performance to date, even though he went a little sharp, which in no way affected how utterly terrific this was. Harry thinks he sang his way back to the forefront of the competition.
Dexter Roberts


"Sweet Home Alabama" (Forrest Gump) - 6/10
- This is such a lazy song choice. He's definitely not a risk taker. This is a crowd-pleaser but unoriginal and ultimately boring if you ask me. Vocally solid but he needs to start impressing us, like he did last week, at least he was feeling it then. Keith tells him he's got to keep finding places to make it individual to who he is.
Ben Briley


"Bennie and the Jets" (27 Dresses) - 7/10
- He grew up listening to Elton John, since his mom used to play it all the time. He never saw this movie. "So don't judge me just because the movie" he says. Haha. This song belongs to
Haley Reinhart
but I'm willing to give Ben a pass since I like him so much. It's a big departure from what he's used to but unlike Dexter, he's taking a risk, one that I'm not entirely sure paid off. The beginning was positively good but then he started doing some weird things during the chorus and added a weak falsetto that may have ruined it all. Not a trainwreck but not a home run either. JLo was a little bit confused since he was so country last week and he sang Elton this week. She thought it was a good vocal performance but is unsure it suited who Ben is.
Majesty Rose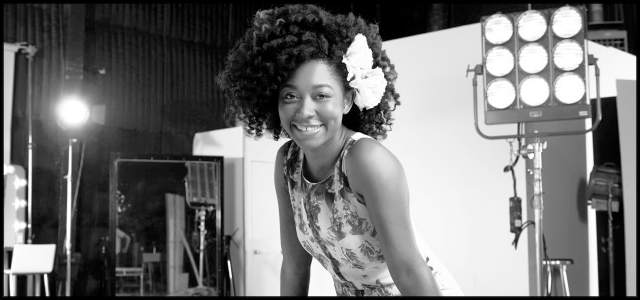 "Let It Go" (Frozen) - 4/10 - She believes this song should've been written for her. Majesty seems to be having an identity crisis. She's not picked one suitable song since the liveshows began, this being no exception. She ain't a theatrical big voiced singer like Idina, she's at her best with intimate performances and we've not seen that in a while. The vocals were such a disaster. Her pitch was nonexistent, she couldn't hit the big notes, basically it's like watching a building coming down. She's a mystery to Harry because she goes from one style to another. He starting to lose sight of who she is. For some reason, he tells her that was a strong performance. It wasn't.
Caleb Johnson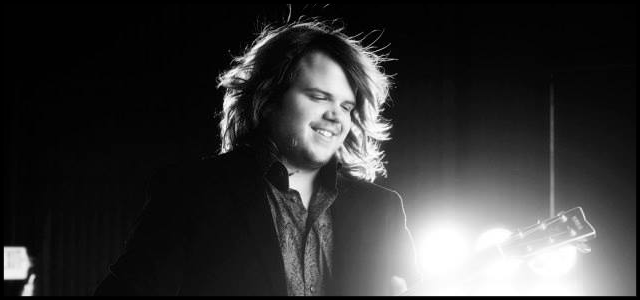 "Skyfall" (Skyfall) - 8/10
- This is a clever pick. It's not the typical generic thing he's been giving us for the last few weeks but it still gives him the space he needs to be uber dramatic. It's an intense unpredictable performance, my favourite from Caleb, since it was different and he really delivered the vocals. As the judges have said in the past, Caleb is the most consistent contestant. Keith tells him it wasn't predictable at all but fully dependable. He thinks Caleb has such a great vocal gift.
MK Nobilette


"Make You Feel My Love" (Hope Floats) - 7/10
-She picked this song because she did it in a recital in high school and it was one of her favourite songs. She loves every cover of it. This week, MK looks more comfortable on stage yet still needs some work. The vocals are so beautiful though, her phrasing is just gorgeous and the subtle way in which she performs is so pleasing. I really hope she manages to avoid the B3 this time, she's gonna bloom soon, I know it. JLo compares her to KD Lang because she has such a pure tone and only has to do so little to affect you.
Alex Preston


"Falling Slowly" (Once) - 7,5/10
- A very subtle performance and thankfully, the band didn't ruin it as with Jess. His take on the song is rather beautiful, he makes some little changes to the melody that basically make the whole performance like the outstanding ending. It's not the most dynamic thing but his quirky voice was perfectly suited for this simple arrangement. Harry loved the lack of fireworks. He says it's nice to see something simply stated and elegantly done.
Jena Irene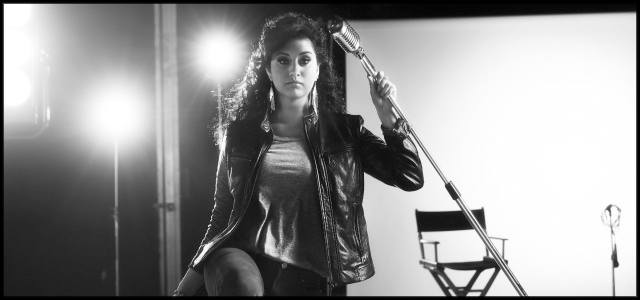 "Decode" (Twilight) - 9/10
- She's wanted to play this song since she got into the Top 13. Jena is behind the piano and it's proving how strong she actually is. It's a hauntingly intense performance with incredibly strong howling vocals.Best of the night. This is exactly what she should be doing. Harry felt the performance was very, very strong.
Malaya Watson



"I Am Changing" (Dreamgirls) - 7/10 - I believe Malaya performs as she think she can not as she actually can. What I'm trying to say is that it seems to me she believes she's better than she is in reality, thus affecting her delivery and making her sound shouty and shrill at times. She had some nice moments tonight and overall it was quite nice but she needs to learn how to reign it in. Sometimes, less is more. Keith thinks the song played to her strengths.


Ranking
Jena Irene
C.J. Harris
Caleb Johnson
Alex Preston
Jessica Meuse
MK Nobilette
Malaya Watson
Ben Briley
Sam Woolf
Dexter Roberts
Majesty Rose
Results

Bottom 3:

Sam Woolf

Bottom 2:

Majesty Rose
Ben Briley


Eliminated:
Ben Briley
Oh, poor Ben. It's hard to be cut but being eliminated just before making the tour has to sting. It's a shame cause Ben was really growing on me and I know if given a few more weeks, he could've been great. I'd rather have been than Dexter. The other members of the B3 were shocking, hopefully it's a wake up call for them.
This entry was posted on 11:01 PM, and is filed under
AI, Alex Preston, Ben Briley, Caleb Johnson, CJ Harris, Dexter Roberts, Idols, Jena Irene, Jessica Meuse, Majesty Rose, Malaya W, MK N, Sam Woolf, TV
. Follow any responses to this post through
RSS
. You can
leave a response
, or trackback from your own site.