I'm currently looking for some new writers in order to expand the blog given that I can't post the amount of things I'd like to. So if you are interested in writing about anything related to music (news, TV shows, album reviews, introducing artists) just drop me an
email to musicisthedoor@gmail.com
and we can discuss some of your ideas.


Kristen O'Connor was the first Top 13 contestant to be eliminated from the competition after a decent but unemotional rendition of "Beautiful Disaster". This week the contestants will be taking on songs that remind them of their homes, so again, basically a free theme. Who'll be the second act out the door? .... This ... is American Idol!
Recap and videos after the jump ...
Jena Irene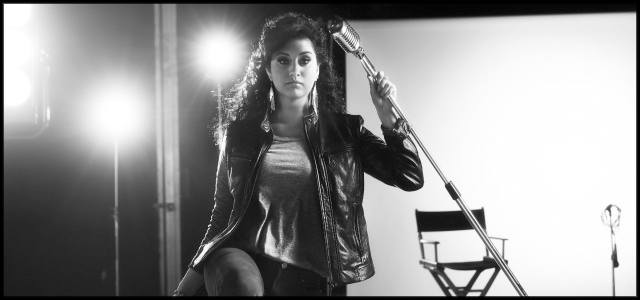 "Suddenly I See" - 6,5/10
- She remembers listening to this song when in the car with her mom and brother when going on road trips. It symbolizes how close they are as a family. She visits her dad, who lives 10 minutes away, pretty often too. I don't get why she picked this song, it doesn't reflect her talent. That haunting deep sound of hers? Nowhere to be seen. Competent but not the showstopper she needed to avoid the B2. Harry wanted her to see her be her age, he wanted to see her loosen up more.
Alex Preston


"I Don't Want to Be" - 6/10
- He lives in a town an hour away from Boston but it's nothing like it since there are no stop lights and there's only one store, called the "general store". He picked this song because Gavin, with whom he played a show in Boston, is a great inspiration of his. Not feeling this arrangement and not sure Alex was feeling it either. He didn't feel as committed as he did in the past, not even his vocals were up to his own bar, being strained on the upper register. JLo didn't feel the arrangement suited the song and that it overtook his vocals.
Jessica Meuse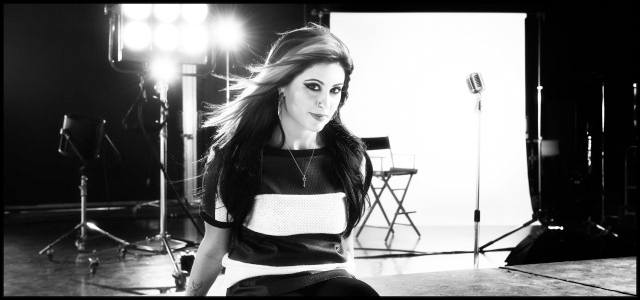 "White Flag" - 7/10
- Her home in Slapout is her family, her boyfriend, cows, chickens. She misses the animals a lot, specially cows, cause they are symbolic of her home. This is a song that she's included on her set for years. The song came out in 2003, during her teenage years, and it reminds her of that turning point in her life when she came into who she is and decided that she's not gonna care what other people feel. I love this song and while I enjoyed Jess' lovely take on it, it wasn't a knockout. Her tone worked wonders with the song but, either because she was too nervous or simply because she made a mistake, her voice was overly sharp and shaky in spots, not quite landing most of the notes. For instance, that would-be big note. Her vibrato was gorgeous though. Harry felt it was understated and that she was sharp the whole time. He also notices that nobody applauded her on the big note because she was completely off. True, but saying she was not present in the performance? Bullshit.
Dexter Roberts


"Lucky Man" - 7,5/10
- Everybody knows everybody in his town. He really misses his dog, who just had puppies which Dexter couldn't even see. I'm not one to like country performances but Dexter's heartfelt delivery was truly captivating. He has redeemed himself after last week's generic bore. Great touching vocals, with just the right amount of twang and grit. Maybe he ain't a one trick pony after all. To Keith, it was the perfect song. He liked the fact that he took little liberties with his phrasing.
Emily Piriz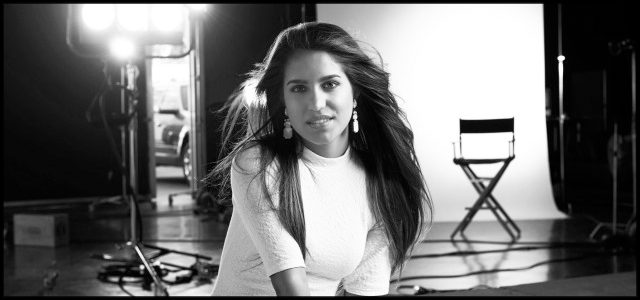 "Let's Get Loud" - 5/10 - She's originally from Miami. Her whole family lives there. This song really reminds her of home because of the Latin feel. She's Cuban. I hate this song, I may tolerate it when JLo sings it but a cover? No, thank you. Poor Emily is so out of her depth here. Her voice lacks the power needed to deliver this tune and her stage presence is almost non existent, she lacked energy. JLo always closes with this song cause it gets the crowd on her feet. It took a lot of courage to sing that song in front of JLo to Harry. He feels the song is like a locomotive train going down the tracks, the people are into the song even before she comes out. She has to match the intensity of the train, otherwise she'll be just another passenger on the train. Keith guarantees her she'll be here next week.


Caleb Johnson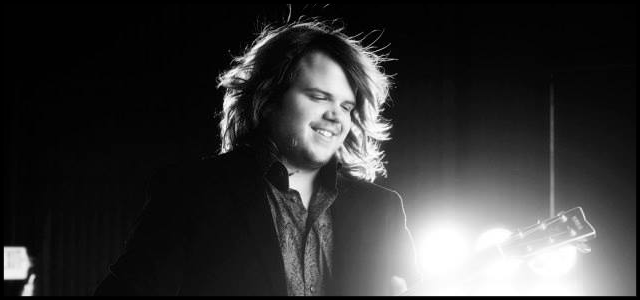 "Working Man" - 6,5/10
- He was born and raised in Ashville. There are about 10 different music venues on the same street. "It's really because like a mini Austin, Texas" he says. Rush was a huge part of his life as a kid. I've no doubt this is a cool song to wake yourself up but as a competition song? I don't think it translates that well. It's not as dynamic as Caleb probably thinks it is. He's a showman though and his huge vocals are admirable. He's the most consistent contestant to Harry. He knows how he's gonna feel before he even hears Caleb sing. What can Caleb bring to rock and roll to push it forward?
MK Nobilette


"Drops of Jupiter (Tell Me)" - 5,5/10
- This was the first song she learnt to play in the piano. She has a crazy family. She's adopted and has two moms. They got separated when she was 4, they both have girlfriends, so she's got two step moms and a bunch of step siblings. Not a fan of this song and not crazy about MK's version of it either. It's way to subdued and one note. She needs to start bringing some dynamics to her performances cause it's all sounding the same. It almost feels like she doesn't want to be here, she looks like a deer in headlights every time she takes the stage. Harry also gets that feeling. He suggests she practices the things she's not comfortable with.
C.J. Harris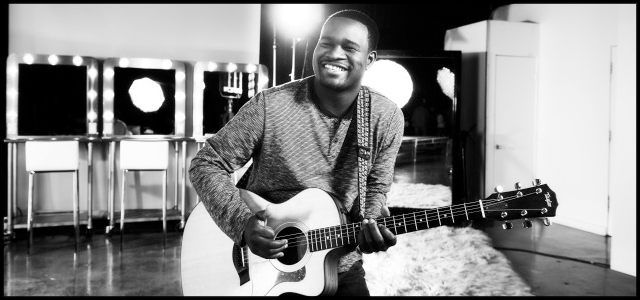 "Waiting on the World to Change" - 6,5/10
- He was born and raised in Jasper, Alabama. He's got a son, how did I not know that? This is one of his favourite songs. A great song to showcase CJ's gritty, soulful tone. He's feeling this one and in result, I'm feeling it as well. That's the problem with CJ, maybe not a problem at all actually, he needs to believe in what he's singing, cause when he doesn't, his performances fail to land. Harry calls him an example of a person that sang consistently sharp but actually felt something.
Sam Woolf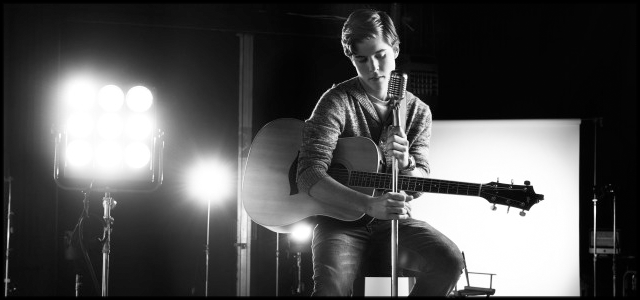 "Just One" - 6/10
- He was born in Michigan and lived there for most of his life until he moved to Florida about 8 years ago. He picked this song because he remembers listening to it when he was up in Michigan with his friends. While better than his past performance, I'm still having some problems with his song choices. This sounds so much like what he's been doing since the liveshows began. He needs to find a different kind of tune or even a slow song with some dynamics. His tone is amazing, I'd record that voice in a heartbeat, he just needs variety now. Harry is starting to feel there's one beat when he sings emotionally, he wants him to try something else.
Malaya Watson



"Take Me to the King" - 7/10 - She misses her friends back at school and the marching band. After being in the B2 last week, she promises to step up her game. This was the first song she learnt. Oh, she's also playing the piano this week. This is nice, very nice actually. It's as if she's a completely different person. The B2 really scared her cause she's bringing it tonight. Her enunciation is still an issue but her vocals improved massively, even though her pitch was off in the higher notes. Keith thought it was a great choice and loved that it encompassed the vulnerability in her voice and then the completely insane power she has.


Ben Briley


"Turning Home" - 7,5/10
- This is a song about reminiscing on your hometown and your first love and farms, cattle and football. His family is humongous, from both sides. About 120 people. He's sure he's here because he's family voted for him. Ben has nobody in the audience, he says his family got confused and thought they were supposed to watch from their homes. Haha. This song seems overly appropriate for tonight's theme, as if written for it. Ben is slowly becoming one of my faves, maybe it's his winning personality, but his deliveries are so passionate and his voice's got a rather unique tone, which I found really appealing. I love his bluesy, country style as well. Harry wasn't connecting with it and felt it was shouty. He's waiting for a knockout performance from him.
Majesty Rose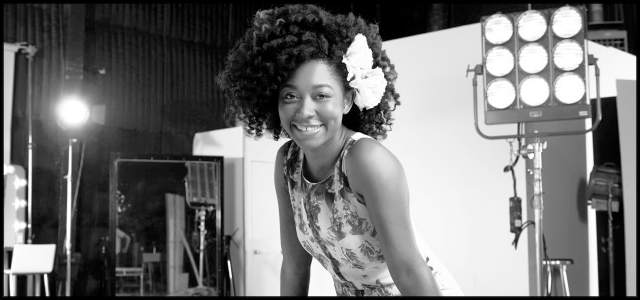 "Fix You" - 7/10
- She really misses her pre-school kids. This was a song she heard during her teenage years. She was a struggling teenager like probably most teenagers in the world. She sings this song a lot back home. She's finally going back to what she does best. I love how she rearranged this song to give it a gospel-sounding chorus and while she may have not hit the high notes, she was as off as Jess, she had already captivated me with the quite beginning, so I didn't care as much. Harry wishes she had stayed in the quiet zone of the beginning.
Ranking
Ben Briley
Dexter Roberts
Jessica Meuse
Majesty Rose
Malaya Watson
C.J. Harris
Jena Irene
Caleb Johnson
Sam Woolf
Alex Preston
MK Nobilette
Emily Piriz
Results
Bottom 3:
Jena Irene
Bottom 2:
MK Nobilette
Emily Piriz
Eliminated:
Emily Piriz
To be honest, I was expecting MK to leave the competition. Emily was the worst of the night but she seems like such a nice girl, one that really wants to be here. MK doesn't come across that way. She may love being on the stage but she's not translating it. Emily was fodder from the first day though, she had some good performances and a lovely voice but no clear direction of where she was going. She's a clear case of a contestant who needed to wait a few years. There was no way the judges were saving her.
This entry was posted on 9:56 PM, and is filed under
AI, Alex Preston, Ben Briley, Caleb Johnson, CJ Harris, Dexter Roberts, Emily Piriz, Idols, Jena Irene, Jessica Meuse, Majesty Rose, Malaya W, MK N, Sam Woolf, TV
. Follow any responses to this post through
RSS
. You can
leave a response
, or trackback from your own site.