I'm currently looking for some new writers in order to expand the blog given that I can't post the amount of things I'd like to. So if you are interested in writing about anything related to music (news, TV shows, album reviews, introducing artists) just drop me an
email to musicisthedoor@gmail.com
and we can discuss some of your ideas.


Sadly, Pernille Nordtrop left us last week after delivering what was, arguably, the best performance of the season. Only 3 remain now, folky Lucy Mardou, funky Anthony Jasmin and pop-star-to-be Henriette Haubjerg, and by the end of the night, one will be crowned the winner. Who will succeed Chresten? ... It's time to face the music!

Recap after the jump ...


Lina
: I think each of the three finalists have something that could work in the real world.
Remee
: Lucy should win because she is the best and most interesting artist ever in XF.
Lina
: Do I want Henriette to win it all? Of course. Now we will see what the rest of Denmark thinks about that vision.
Blachman
: They just have to win it (Anthony Jasmin). If nothing else, just to try it. It's not winning I am known for.
Eva Harlou, the host, is "late", and is "hurrying" to the studio — in her pyjamas. Along the way we see former contestants, dancers, the band, and background singers, and others.
The grand prize which the winner receives is a chance to be kick starting their career with top producer John Shanks who has worked with Take That, Leona Lewis, Miley Cyrus and a lot of other big names.
Lina
: I would not mind recording three tunes with John Shanks. Regardless of what happens, you cannot mess with a top producer's product. That's the way it is.
John Shanks sends a hello "From the famous Henson studios, Hey, best of luck, really excited to see who I get to work with."
Harlou
: Lina, it's a big night. Are you feeling good?
Lina
: Yes. I am surprisingly calm. I did all I could, and now I can just lean back and enjoy the product.
Harlou
: Thomas, this is your sixth final. You are probably not the least tense?
Blachman
: Oh, sure I am. But this is a national event, the culmination, like the Queen's New Year's speech. I am never nervous, always shy. It's an exciting moment. All these three deserve it.
Harlou
: Remee, here we are after several months of preparation. How does the XF look when you are looking forward?
Remee
: I am looking forward to celebrating the three finalists, and giving them the best possible loving kick out of here.
Round 1
Lucy Mardou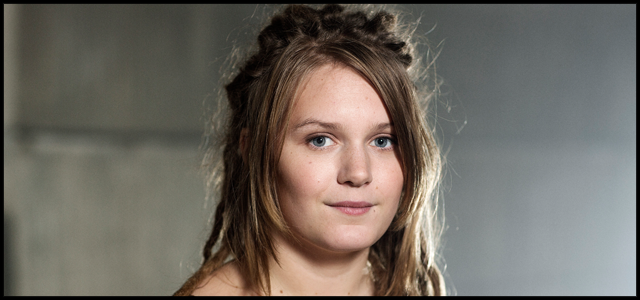 Remee
: One of the many fantastic things about Lucy is her crew … I have a good crew, Blachman has a an elitist crew, Lina has a half normal, half from outer space crew. But Lucy's crew is everything: Indians, samurais, wizards … This is a celebration of variation and of pulling together. Because if we use each others strengths, we can achieve anything.
We see the "abduction" of the contestant, bits of her celebration, and some of the interviews made. A woman says: Lucy is one with nature, comes from the nature, is a New Age person. Another one remarks that Lucy has put the Thy Camp on the map in a cool way. — By the way, there was another time when the Thy Camp was briefly on the world map, namely when Lennon and Yoko stopped by for a short while (google it).
"Team" (Lorde)
- 7,5/10 -
While this is such a lovely song, I'm not convinced it was the best choice for Lucy. Yeah, vocally, it should fit but to me, it wasn't really working. She had some pitch issues and her voice went extra sharp in places and yet, I fully enjoyed the performance, especially the quiet moments when it was her playing guitar next to her husband. But the main thing I like about Lucy is how incredibly entertaining she is. Who could've predicted she would be flying around the stage when we first met her?
"This is a celebration of variation," said Remee, and Lucy is accompanied on stage by her crew, including her husband. We are all on that stage. "We're on each other's team."
Blachman
: Super fine, Lucy. Super fine tune for you, a super message. We have to distribute the love we have, and it seems that you have found a way in the Thy Camp, and we should learn from that. I am happy for this quiet moment. I have been waiting for it since the beginning, and here it was.
Lina
: There is always something extraordinary happening when you go on stage. Flying, hanging from a wire. But even when your feet are off the ground you are still grounded, and can keep singing fantastically.
Remee
: It's magical to be near you. You sing into people's hearts. I can see it in the responses I get. I could not be more honored to work with you.
Anthony Jasmin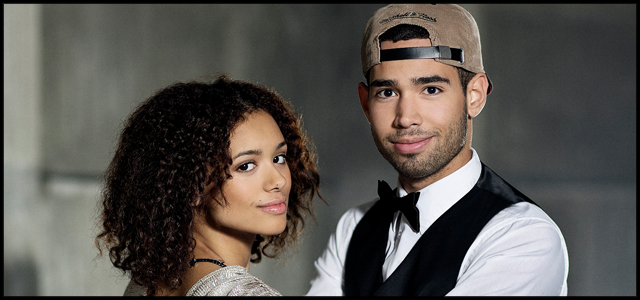 Blachman: It is in every way touching to be able to meet strangers, and even bring them together, and go through a fantastic and surprising run. It's like having children, they pass through you, and finally they are ready to fly. I am so full of admiration for these guys; well, I've said it before… Anthony Jasmin.
"Time To Pretend" (MGMT)
- 7/10 -
That didn't feel very final-y if you ask me. Competent vocals, sure, but it wasn't as epic as it should've, considering how awesome was their performance last week. Also, the song didn't do them any favours, it's just not strong enough, it's a cool sound but not exactly right for this stage.
The tune is good, like an anthem. It reminds me a bit of John Farnham's You're The Voice with it's insistent rocking, but a quite different message, and not the fate I hope for Anthony or Jasmin (I mean, the fate described in the song is not to be desired; singing it is fine).
Lina
: You look so much like a rock star, Jasmin. This was to me the performance where everything fell into place. You are calm, you have the surplus, you are so cool.
Remee
: I hope you get to keep the stylist. Visuals are a big thing of you. The lyrics are a bit down toned, I was a listening to the original today, and it's a bit more hard-core. Maybe a good thing, relative to your parents etc. But super top styling. Cool song choice. Suits you to sing something more white.
Blachman
: You are anything but a design band, you are on auto pilot now. You were shining here.
Harlou
: Who was most nervous?
Anthony & Jasmin
: I don't think any of us was nervous. We were just eager to get out there and give it our best.
Henriette Haubjerg
Lina
: This is the most interesting voice I have worked with on the XF. On boot camp I had all eight contestants (under 23) lined up, trying to match a song to them, and I always wanted to give this song to Henriette.
Henriette
: It's super great to be in the final 3. — I had not imagined that the town I grew up in would support me like this. (
We see the mayor giving a speech.
) They gave me so much. I will give it back in the finale.
"Tomorrow" (Niki & the Dove) - 9/10 -
This is exactly what Anthony Jasmin was lacking. A haunting, powerful song. This is by far, the best Henriette has given us. She's in full control and her unique, sharp sound cuts through the air like a diamond cuts glass. I'd love to have a studio recording of this performance, it was gorgeous.
It's a quiet song. The audience's clapping annoys me again. It's not always annoying, but sometimes it is. This is one of those times when it is annoying.
Remee
: When someone's dream comes true, the world expands a little bit. So I love that you are standing there. I don't know if standing there was your dream. There were many good competitors who you distanced along the way. You are the one who is in the final. Your voice is still super lovely, even in this difficult song.
Blachman
: I love your red hair. I love red hair. You do have red hair?
Henriette
: I think so…
Blachman
: Don't change that. You are the most classical XF contestant. This program is like a vacuum cleaner, collecting the talent of the country, and here you are. When you sing, we feel the longing for something to happen. You have been through a lot here. A fine performance.
Lina
: We know you are the dark horse, and in the rear end of the field. And if it ends here, so be it. I am so glad I got to hear you sing this song.
Round 2


Lucy Mardou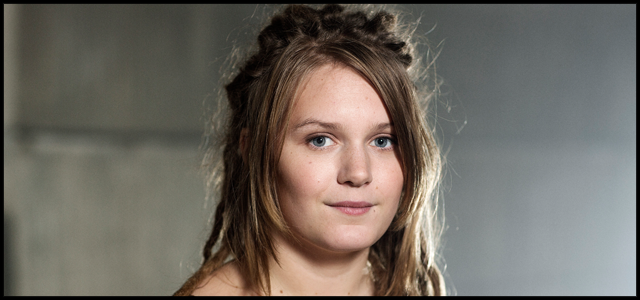 Car Park North came out in 2003, their big early hit being Transparent And Glasslike, which you should google, really. They also played in the finale of the Danish 2011 XF show with the winner Sarah. I like them still. The program is trying to keep it a secret who is singing with which established name.
CPN
: The best thing about our contestant is the genuineness. We are like contrasts. It gives a special energy. It's fun for us to hear one of our own songs in a different interpretation. Hopefully something completely unique will happen right here.
"Renegade"/"32"
with Carpark North - 8/10 -
This ain't a very suitable duet partner for Lucy, is it? To my surprise, Lucy sounds great on this, though her voice doesn't blend well with the lead singer's, as I suspected. Lucy can really do anything.
Lucy's voice is still a bit marked by her illness. Well, we cannot keep using that excuse.
CPN
: How many are watching this; a couple of million? It was lovely.
Remee
: I am wild about the band. You are very courageous, Lucy, opening a new dimension of yourself. It's … difficult. We must not drown you in the big pop hits. We want you to sing your winner song.
Anthony Jasmin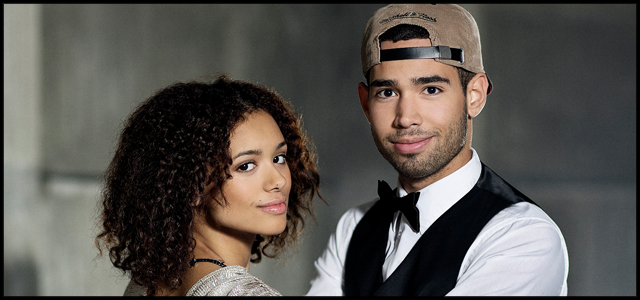 Next up is Christopher who has recently had a hit with "I Told You So".
Christopher

was Medina's boyfriend until recently (coming up to sing with Henriette!). I am not sure he has general acceptance among his colleagues. Some might believe that he is only what he is by association and not on his own merits (because I know Danes, jealousy is another national sport). It's a bit similar to XF contestants: I heard they have it a bit harder in some ways. It's silly. In any case, I don't know him very well, just the bit about Medina. And that tells you I am not a girl of 13, because then I would probably know all about him. But let's give him a chance.
Christopher
: I was hoping very much to be paired with this finalist. I think we will click, and I am just looking forward to having a party. And it will be an uptempo tune, full force, sexy, flirty, smiling.
"Crazy"/"Told You So"
with Christopher - 9/10 -
I had completely misjudged Christopher, in truth, he sounds kinda great. A bit cheesy for my liking but vocally, the guy has talent. For Anthony Jasmin, this is such a better performance. Not only their singing but their overall stage presence. They feel so at ease with this performance. The falsetto parts weren't that great but I give them a pass, that was entertaining.
Christopher

has a truly great voice and a brilliant falsetto. He is very young, very goal oriented and dedicated as an artist; has been since forever (I just happened by chance to watch the first of a four part documentary). — First he sings Crazy — and then Anthony leads into Told You So. The guys pretend to be competing over Jasmin. They all work very well together.
Harlou
: Was it special to have Anthony Jasmin with you on stage?
Christopher
: It was fantastic to not be alone on stage for once. And you guys, you are burning for it.
Jasmin
: It was a pleasure to sing with you, Christopher. You are so good, and so sweet.
Blachman
: (jokingly) Good and sweet. Maybe a bit underdressed today, Christopher. But you go so well together.
Henriette Haubjerg
Medina
: The best thing about my contestant is, the vocal is really good and strong. And this person has developed a lot. That impresses me. Not a person to give up. A strong soul. — It's the finale, so we have got to give it all and have a good time.
Medina is arguably the Danish Pop Queen. Her melodies are OK, her voice is OK, her lyrics? I find that they need just a little bit of extra work (like I said, I am a songwriter, at least in my own eyes). But loads of integrity. and unbeatable on stage.
"Jalousi"/"Kun for mig" with Medina - 7/10 -
Such a wonderful song. Henriette is lucky to be singing this with the amazing Medina. Even if she doesn't win, this is already a win in my book. She wasn't as good as during her past performance, she had some intonation issues in my opinion and may have forgotten some lyrics. Still, a great performance, probably because Medina was on stage.
I notice that Henriette is facing Medina who is facing the audience. It should be the other way round — all eyes on Henriette! And I believe that Medina is actually inviting her to make the switch, but Henriette misunderstands, and mirrors her, so they end up facing each other. Aw, come on, Henriette. This is your chance to shine, and Queen Medina allows you. The voices blend very well; the fact that Henriette doesn't drown in comparison, is a very good sign.
Medina
: Well I'm a fan (of Henriette). And I know who I will vote for.
Lina
: Medina, you have the grace to allow Henriette to shine. Henriette, it surprised me to see how alike your voices are, at points I could not figure out who was lead and who was second voice. And that is a great tribute. Mom is proud.
Harlou: Thomas, what can XF (the program) do?
Blachman
: Well, it's imported, but it's about Denmark. We love Holberg (18th century playwright a.o.). Nothing is more important than other people. We come to Thy etc. Get a glimpse of other people's lives, ambitions, dreams, and identify with it. A million and a half are together. We long to be together. I think many are watching XF pretty much alone. (
Actually it is also something people watch together, they had some statistics on it recently.
) It transcends the format. To me personally it's an opportunity to give love. Feeling you are alive together. Far out.
Harlou: Lina, is there something special you will remember from XF 2014?
Lina: So much. But a good way to sum it up is comparing these two gentlemen. So much has happened over the past five years. Remee, you are as competent and goal oriented as always, ruthless and impossible. But you, Thomas, have been sympathetic, on topic, sensible, loving, and happy and positive. What happened? She's up there somewhere (Henriette), and I'm just happy to have been part of it and the music that resulted.
Blachman: I will comment that later, but not right now…
Harlou: Remee, looking forward, what awaits the winner?
Remee
: I think it is a very good initiative to give the winner a chance to work with a world renowned producer. It can feel very empty afterwards, because two million viewers, you don't find that elsewhere. It doesn't exist. No rock star has this every week. Steffen has not been seen for 50 years, he had a possibility here. We had Julia who wrote a winner song for Eurovision. (
Julia participated in Danish XF 2010 as part of the group The Fireflies, and co-wrote Only Teardrops, last year's ESC winner.
) Martin, who won the first Danish XF, has written giant hits since. Basim (
another former XF participant
) won this year's Dansk Melodi Grandprix. This format can do something; give a chance to people who would not otherwise be discovered. Something good will come out of this.
Some of this year's rejects are taking the stage to perform "You're the Voice" before any results are announced. We see familiar faces like Malou, the annoying twins and the old lady who sang in French. It's the train wreck you'd expect. Such a bad performance. It's no wonder why all of them were sent packing. Btw, was it just me or did I spy last year's standout Amanda in the audience?
Third Place:
Henriette Haubjerg
Predictable, though I'm kinda bummed by it. Her first performance was so incredible. She made it so far though. I never expected her to make the final 3 and I bet neither she did. Hopefully, something will come out of this for her.
Henriette
: I was prepared for it. They are so good. It's super fine to be number three. And, you get to issue a song anyway! It has been a super great experience.
Lina
: It was a crazy tour for you. You have hated me. And maybe loved me a little bit. But either way, you did what I told you to do. You worked so hard, and I am looking so much forward to seeing the artist you find out you want to be, with the instrument you now know you have. Because you have the word of three people that you are an artist. And all of Denmark.
So Henriette doesn't get to present her winner song: 'Oblivion' by Thomas G:son and Frederik Tao Nordsø Schjoldan.
Round 3
Anthony Jasmin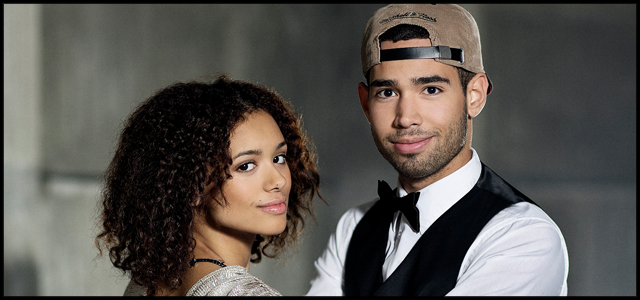 Blachman: They suit each other. And they have only just started. Such a clear talent.
"Do Ya" - 9/10 -
This is a perfectly crafted first single for them. It's a cool, fun, upbeat song with some gorgeous vocals from the two of them. Not the biggest supporter of the chorus but the verses sounded awesome. I'd buy that I guess.
I realize why they are so sympathetic: It's quite simply their own joy that is so contagious.
Harlou
: What is the song about?
Jasmin
: It's about two people who are more than just friends.
Harlou
: And they are you?
Anthony
: Yes! Because we are siblings, you know…
Blachman
: If you are siblings, then I'm your daddy. This was a very touching moment. You are ready to go. You can go in any direction. You have been through so much: Trip-hop, super cool R'n'B things, pop etc.
Harlou
: If there is one thing you would remember, what is that?
Jasmin
: That would be Thomas. He was so fun to work with.

Lucy Mardou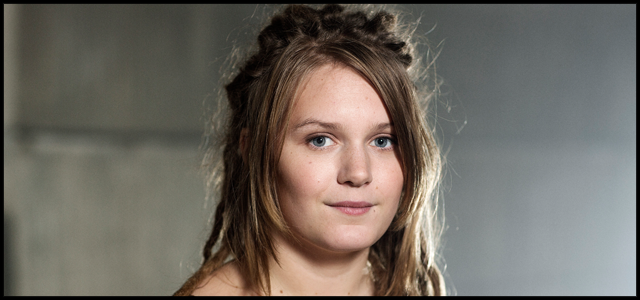 Remee
: She has so many nuances. She is the answer to a shift that is happening in many places. So her song is called "The Shift". (
It's not live. The song is called The Switch; I am guessing The Shift was a tentative title that was replaced in the last days.
)
"The Switch" - 9/10 -
Well, this is an even better original. It's purely Lucy yet sounds like something Laleh could be doing right now. It's a folky, unique song. Lucy hasn't been at the top of her game tonight but that was a great performance.
A cool guitar and arrangement. A universal theme. Obviously a song with a "message", very gripping: People, the world, we have to unite. And the ending is so effective. The whole build up of this song makes me think of an Eurovision Song Contest winner song, not a particular one, just a winner song. This could be a hit. The irony being, if you set out to write a hit, you never will. This one (I find) does follow the formula, but also has just the right amount of quirkiness that could make it fly.
Remee
: This was the redemption. I finished writing this in the car to the Chief 1. We have to show more love. And Lucy, you got your line "Earthlings unite" in there. The best I have ever done in music. You have a future and a miraculous talent. You have a depth and an authenticity. And you keep your calm, not pressing it through, because you are the XF.
Lucy
: It's been a trip out of this world. I learned so much, and got to know so many people. I am so grateful just to have experienced this. I will miss this so much, the people… Even just standing on a stage every week.
Harlou
: What would it mean to you to win this competition?
Lucy
: The whole week has been focused on giving a good show tonight. I am just so happy, and what happens will happen…
Previous to finding out who our next winner is, we are treated to an awesome performance by Quadron and Kim Cesarion. Kim isn't "Undress" levels of greatness but Quadron is simply mind-blowing.
Runner-up:
Lucy Mardou

Winner:

Anthony Jasmin
Who knew? Blachman has finally won! It only took him about 7 years but who's counting? Also, it's the first group to win. To be honest, Anthony Jasmin outsang Lucy tonight. For some reason, Lucy just wasn't delivering as she did in the past. I'd love to see Lucy release some material though, there's obviously a market for her style of music. Anthony Jasmin are immensely commercial and on a second listen, their debut single is super catchy. Congrats to them!
I always thought this would only ever happen if identical triplets, 12th generation gypsy musicians, would sign up for XF. But they made it.
Anthony
: I can't describe how I feel, I want to thank everybody who was here, my family, Jasmin's family, my mother has come, my sister, Pernille, Thomas Blachman, the team, ManBand, everybody from the production team, everybody… I love you guys, thank you so much.
Jasmin
: A thousand thanks, really, we never thought this would happen.
Blachman
: Well… Lucy… (hands her his bouquet) Personally I never thought it would happen. I am so happy for you (Anthony & Jasmin), because you will be looked after properly and get along. And you really deserve it. This is crazy, I had not seen it coming. But it does something, the program. We have, I won, I have won the XF! (into the camera) Thank you!
I can live with that result. Anthony Jasmin are definitely worthy winners. Lucy would also have been a worthy winner. And maybe Henriette, Pernille, and Steffen, but they tripped up on the way there.
It's impossible to feel any ill will towards Anthony Jasmin, they are so positive and "nice", but not too much. I personally think Lucy is much more faceted, but she will have her taste of success. Anyway, Anthony Jasmin will have more use for John Shanks, and vice versa. Lucy could be an odd creature there.
Their weakest point at the moment is Jasmin's singing voice. Not bad, but compared to Anthony's, she is not quite up to par. But then she has her fantastic charm. So she needs to start a program with a voice coach ASAP. And when you (I mean: Anthony Jasmin, your common project) have solved that, you will discover another little thing which is then weakest point, so you fix that. And so on. Identify your weakest spot, and fix it. Repeat. Forever.
Some would probably turn down the hippy out of principle. But the sms votes will be published later and we will see; maybe Anthony Jasmin were in the lead the whole time? We don't know. — (In the meantime the votes have been published. While Henriette was still in the game Lucy was slightly ahead with 95 thousand votes against Anthony Jasmin's 92 thousand. In the ultimate round Anthony Jasmin won over Lucy with around 55% of the votes.)
In my opinion Anthony Jasmin's winner melody was good — but like a song we heard before. Lucy's, which she had co-written with Chief 1 and Remee and others, was fantastic.
After the first round, which was actually the first time I remember seeing them, I wrote about Anthony Jasmin: "Anthony Jasmin were very, very impressive. Whether they will do great on XF or not, they could have what it takes to make it commercially in the world. They will be very interesting to watch."
And I had another favorite: "Lucy, the hippy, I like her act. I am not sure I understand her yet, artistically. And I don't know if she has broad appeal. We will see."