I'm currently looking for some new writers in order to expand the blog given that I can't post the amount of things I'd like to. So if you are interested in writing about anything related to music (news, TV shows, album reviews, introducing artists) just drop me an
email to musicisthedoor@gmail.com
and we can discuss some of your ideas.


We had the first shock of the season last week, being Mathias Chrøis the eliminated act after landing in the B2 with fellow Under 23 contestant Fie Winther. Tonight, the acts will tackle Top 40 hits in the hopes of showing they can be current. Will they succeed? ... It's time to face the music!

Recap after the jump ...
Harlou: Lina, what are the main ingredients of a hit?
Lina: It has to be original. And feel real, the energy, it must be heartfelt.
Harlou (to Blachman): You are known for odd song choices.
Blachman: There is only good and bad music. And there is good music among the hits too.
Harlou: Remee, you are a hit writer, so this must be your home turf. Please present the first finalist.
Steffen Gilmartin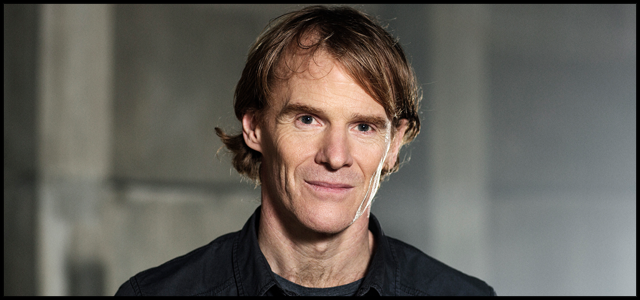 "Ho Hey" (The Lumineers) - 6/10
- Last week, Blachman wanted Steffen to let go, so tonight, he did this. I fully blame Thomas. I was so not feeling it. Steffen looked utterly uncomfortable doing that super silly dance, he's not the dancing type of artist. Had they given him a guitar, it would've worked better. Vocally, I wasn't digging it either, not convinced his high pitched tone worked with this song. I liked the melodic changes and the harmonica at the end was cool but that wasn't Steffen at his best.
Gilmartin is a small boys league football trainer, and he uses music and musical instruments (drums) in the training. It's a question of rhythm. The boys are cheering for him. Steffen made a thumbs up signal going on stage, I don't know who it was meant for. He still sounds great, with a unique voice. The music is great.
Lina
: You look good. A great fusion of diverse styles. I still feel that you are not giving me everything. Maybe if you played for an hour and a half, then you would start to open up ...
Blachman
: You have your own sound. I am missing some air. A softer sound, when you want that. Maybe some 50 year olds jumping behind you on the stage. Why not?
Remee
: I think you are giving everything. And you are the contestant with the best command of English.
Henriette Haubjerg
"Wrecking Ball" (Miley Cyrus) - 5/10
- Perfect song for Henriette's voice, flawed delivery. She didn't hit the bigger notes and got drowned out by the loud music, plus every time she sang the "me"s, her voice did an unpleasant, goaty sound. On top of that, the lights were so damn distracting. Unfortunately, that was a fail.
I can't really get her voice and her look to fall to place in my head. Her voice is great, but she is certainly not a natural on stage. So how will they arrange "Wrecking Ball"? No partial nudity, no licking of large metallic object. It's actually a good song, and she sings well, with some exceptions: When she sings "Always want you," and her voice goes down on "you" it's a bit hard to hear. They should have pitched it a bit higher. But that's not her fault. Henriette has been criticized for being too static, but it seems like it's just not a priority for her. Lina has got to make her want to do it herself.
Blachman
: On stage it's like you are not really there, something very amateurish, you are not really there … but your voice is always there. Your voice touches me. Every time. Good song choice.
Remee
: A positive surprise. A bit stiff, your performance. I don't think anyone can get any further away from a wrecking ball than you. But very sincere and touching. And a good choice.
Lina
: Sunday I had her lie down and sing to modify her head budding
Remee
: You torture them!
Lina
: Trust me, I had to! You accept the task and then you do it. And I think that you are beginning to show presence.
ManBand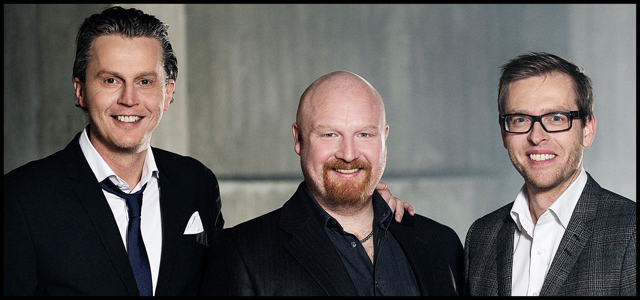 Blachman: So glad I can work with these guys. We have featured Jesper and Ole, and today it's Dennis. Traditionally I open up slowly, and we are just on the verge of establishing a friendship.
"Hey Brother" (Avicii) - 6,5/10
- I didn't fully hate this performance, mainly because for the first time they sang a modern song. The problem was that only one of them truly sang. It didn't feel as a group but one lead singer and two weird backing vocalists. I've to admit that the bald guy has a killer voice. If only they weren't so irreversibly old fashioned, they even make this song 60s like.
A six string banjo with a guitar tuning, I am not in love with the idea. Some kind of problem in the start, Dennis got of on the wrong foot. I like his voice very much, and I understand why the others are purposefully put in the background. If I heard this at a concert it would have been a nice break from when they were singing in harmony all three with no designated lead (Blachman says Jesper and Ole were featured before, but I didn't pay attention to that). In this context I feel it worked better with the harmonies. Well, they have to try different things, and see what works. Maybe this is their worst. Then all is good.
Remee
: A weird experience. I have known Blachman for many years. There's something about you and gigantic hits that doesn't work, I feel this was a step back, back to Damhuskroen (
Damhuskroen is a well-known place that hosts private parties, concerts, night club etc., and Remee is probably using it as a derogatory term, like "not high class music"
). I understand the arrangement, but I think you were too exposed with these individual voices.
Lina
: I was thinking, how can I lift you up after that put-down. But there is something right in that statement. You did have moments where it worked, like the first times. Because I was very touched the first times, you brought a tear to my eyes. Children kissing in the background, I am a mother and an easy target for emotional blackmail like that. Today, a bit paralyzed, but there were good moments; you, Jesper, a magical second voice. But I think you should follow the same route as before.
Blachman
: I don't know how much you know about music, but this was classical songwriting. Italian cowboy movies, Ennio Morricone. Second and third voices were just right.
Harlou
: You ought to have a chance to answer this, Remee is talking about Damhuskroen, what do you have to say?
ManBand say something about it being an OK place, and Remee admits he played there some months ago.
Lucy Mardou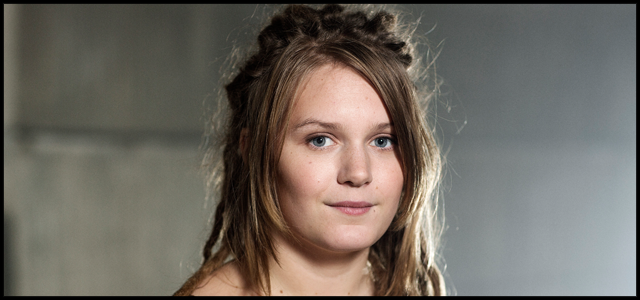 Remee: Lucy told me about how she met her husband, and how they ended up in a tree together, and now they are together in the Thy camp. This song is just right for Lucy. She is one of kind.
Lucy: To have a child meant so much for me. Joy and challenges. I am much stronger with the responsibility. XF has been a major turning point. I can no longer think: This is what I am, this is what I will be for the next many years. I found my center, I am not only a mother, I am also Lucy. I have learned I can combine those things.
"Somewhere Only We Know" (Lily Allen-version af Keane) - 7,5/10
- While not as haunting as her previous performances, this lovely low key delivery was like honey to my ears. Lucy has such a beautiful voice it's hard for her to sound bad. Yeah, this wasn't her most entertaining performance but did he delivery the song's message? You bet she did.
I love how she uses her voice as an instrument at the end of the tune. She was out of the picture, and I actually heard it as an instrument right there.
Lina
: Nothing missing there. The look, the sound. But I hear a new potential, a nerve and a sharpness. It could work in electronic music. Like the singer from Knife. I think your voice would fit fantastic in one of those futuristic universes. (
Lucy likes the idea!
)
Blachman
: Nice that you have stripped the show of all the vulgar effects. This is the direction I recommended, but I still think your best performance was your audition. And that is not very cool. I miss the many details of that performance. This was still too insecure, even if it is going in the right direction. You had enormous security at that moment. I suggest you find the tunes and the keys that can support that.
Remee
: Some performances are just beyond discussion. This was worthy of a super star, you are totally calm, and there were so many details. A magical ending. I could not be prouder.
Harlou
: You dedicated this performance to the Thy camp?
Lucy
: Yes. The whole week has been dedicated to the Thy Camp, because I am so homesick. And this song represents the camp to me.
Fie Winther
Fie: It wasn't fun being in the elimination, especially with my friend Mathias. But I am very grateful that I get the chance to be here another week. I love participating, but it's nice to be able to go out here and just be myself (horse riding). The first two years I rode alone, so I am so to speak self taught. Exactly as with music. I must like that, being self taught? Today's up tempo song will be a challenge, but I hope people will like it.
"Burn" (Ellie Goulding) - 6/10
- I never heard it until now but Fie sounds a lot like Ellie. Like really similar. This is a hard song to sing, it got Jiordan Tolli in the B2 when she sang it on the XF Australia and I suspect it'll land Fie on it as well, specially after being there last week. The fact is she didn't hit all the notes correctly. She sounded great on a few spots but the chorus was messy. Lina needs to pick better songs for her.
She is slightly off key when she sings "light it up". And that is not the only time.
Remee
: The setup was the thing that worked best. Great song. In the first part of the chorus it becomes a pleasure to hear your voice. There is a problem. You have been going in three different directions for these first shows. The danger is, what type of artist are you going to be? You have something to work on with presence and feeling secure.
Blachman
: But Fie, you play guitar, right?
Fie
:
No, piano.
Blachman
: So you are used to being able to hear the chords. It's difficult to sing in tune to such an abstract accompaniment. And I miss the good lyrics which you can relate to. What is this about? Young people who want to dance, or? Let's have some meaningful lyrics. I miss to hear something that affects you. Another thing to work on. So, not satisfactory.
Harlou
: Lina, you were nodding at Remee?
Lina
: Yes. It's true that we have changed direction. The problem was finding an up tempo song that fit the line. And another thing, Ellie Goulding's voice is close to yours, and why would we need another copy. But I think that you do bring something new. She is an artist, you are a pop chick.
Blachman
: Bring in a piano, so we can hear her sing in tune
Lina
: He's right, you were out of tune, but when you are there, it still sounds magical. And maybe we need to give you some notes so that you can hear what you are singing.
Pernille Nordtorp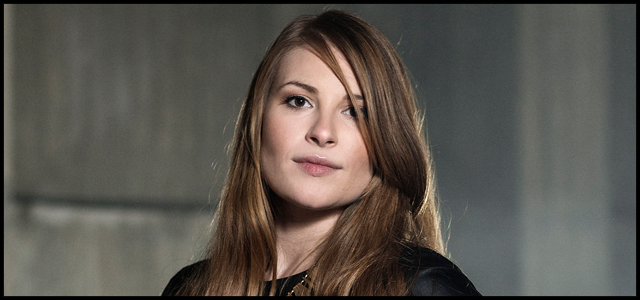 Remee: One of the things I love about this show is when I am working with someone who achieves another level of performance. And here is one of the most interesting and unpredictable artists: Pernille Nordtorp!
Pernille: XF is stressful. I think it's a good idea to do something else. I don't have a lot of very close friends. I live with my brother who is an important element of my life. I love playing Foosball (Table Football/Soccer), it's the only thing that is fun even when you are losing. And when there is something I get hooked on, I really want to learn it. Just like music, you get passionate about it. Music is an expression of how I experience life, whereas Foosball is breaking away from it. It's a different game. Music is serious business. It's about the important things.
"Holy Grail" (Jay-Z featuring Justin Timberlake) - 8,5/10
- Who knew Pernille could be so hip! This was such a phenomenal arrangement and the amount of attitude she brought to it was shocking. Vocal issues here and there but this was the game changer she needed to stay away of the danger zone. She became instantly more captivating considering how believable she was in such a vastly different style.
I like the tune. The piano. Maybe they should have pitched it a bit higher to give her air at the bottom. "all the pigeons take" is too low for her, then "flight" is up where she belongs. I sense that she really relates to the lyrics, which is vital for a singer. I am starting to like her very much.
Lina
: A superb performance. You were out of your element, folky singer-songwriter style. I think in your project you have maybe 10% too much seriousness, 10% to little charm. You are very charming, but when the seriousness is over, I feel I can stop being worried about you. And you are doing it well, you have a great voice. But I was not thinking: Just right for Pernille, this song.
Pernille
: It was another side of me. It was great for me to get to sing it. But don't worry about me, Lina, I am fine!
Blachman
: That is the right attitude, and it is great to make music for oneself, but… I have to say, I love that song, brilliant lyrics, a masterpiece. The original is shining because it's just the right key for that artist. This gets a little woolen, and therefore it is so important to pick the right key. But it's difficult, this tune also covers a big vocal range. You are going too low, and it's like there is a blanket over it. So I never hear the voice you have, and that makes me a bit sad, I had hoped for more. But this is what we are dealt, and you are lovely, and you have exactly the right amount of eccentricity. It's very charming, you're welcome, I hope you continue.
Remee
: There cannot be much time left after that… This was just brilliant, you have so much power. You are so tough, Pernille. And this vocal performance with all the details and syncopation, and how much you switch between moods, no other artist in this competition could carry that!
Anthony Jasmin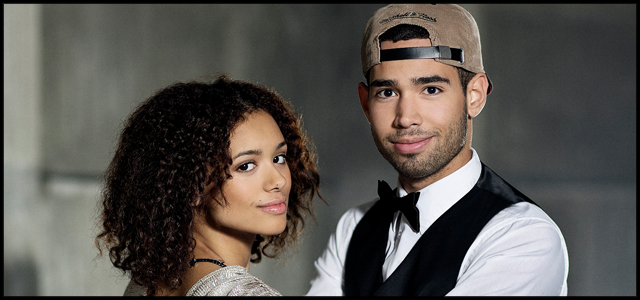 Blachman
: Remee, it's always more charming to let the hosts praise your contestants instead of always doing it yourself. (
Remee tries to break him off, but in vain.
) I just want to present my artists, and then you can praise them or criticize them, it's up to you: Anthony Jasmin. (
It's as if Blachman cannot conceal his joy, as if he has been waiting for this moment
)
Jasmin: Family means everything to me. Really, everything.
Anthony: When you are on your own, you don't have to play a role or be happy all the time. You can express your feelings, how you really feel.
Jasmin: When I see my mother in the audience, I feel more secure.
Anthony
: I get more nervous. (
Anthony's mother was very surprised when she heard he was an XF contestant. "He can sing too?"
)
Jasmin (surprised): You get more nervous? I feel more secure. Why does it make you nervous.
Anthony: I just think it's a bit embarrassing to sing in front of your family.
Someone (a sister?): They are like siblings.
Anthony's father: They are a beautiful couple.
"Happy" (Pharrell Williams) - 8/10
- Right until the chorus, this was such a great performance. Unfortunately, the way the "happy"s were arranged made it sound as if they were atrociously off tune. Thankfully, that was the only issue I had with their jazzy take on such a massive hit. Their solo lines were strong and their moves jelled perfectly. They are getting far, I know it.
So, Anthony is the introvert, Jasmin the extrovert if we have to label them. AJ come out with a lot of energy. Excellent arrangement. Hectic. Jasmin was slightly off key (oh, a tiny bit). Anthony? Perfect. They function like a group, eye contact, comfortable with each other. Jasmin has a thing with leaning backwards which she uses three times in a row. It's a travesty, nothing wrong with the move, but she should let us forget about it before using it again. So just leave out the one in the middle, and it would work. I don't blame her, I blame the choreographer.
Harlou
: If that doesn't make you happy, I don't know what. Remee?
Remee
: That worked insanely well. I had not seen that. To take the absolutely biggest hit in the world… And it all comes together because of your charm. Anthony, you have the credibility and authenticity in your voice, it doesn't sound strained at all. I really hope you will continue; I would never had thought that Thomas would be able to form a group that worked right out of the box. I really hope you will continue your cooperation on the other end of this project. Because it will be hard for someone else, some genius, to take it further.
Lina
: Best arrangement of the evening, the red curtain, you look fantastic. Anthony was shining. A touch of Danish in your English, Jasmin, but that is something you can work on. You have the potential for a fantastic sound, and I think you should work a lot on that, because sometimes it's a bit flat; but you are very young. I agree, on paper, this song looked like a disaster, but very well done.
Blachman
: That song is brilliant. Pharrell might be the new Prince, he is so talented, and this tune is a masterpiece. It's a modern classic which we will be hearing in a multitude of version over the next 20 years, as a ballad and so on. But you are developing so much, and I love working with you, you influence each other, and you take so good care of each other. We have something to work with. A great pleasure.
Pernille Nordtorp
Anthony Jasmin
Lucy Mardou
ManBand
Steffen Gilmartin
Fie Winther
Henriette Haubjerg
Bottom 2:
Henriette Haubjerg
Fie Winther
Not as shocking as last week but still surprised Henriette landed in the B2. Her performance was a disaster, yes, but she's such a nice girl, I was expecting her to get some pity votes. ManBand still avoiding the B2 is beyond me, though they weren't such a bore this time.
It is a big surprise that the Under 23s have to let another contestant go. Usually it is the biggest and most talented category; then comes the older contestants, and finally the groups. The remaining groups are really great (I am willing to forgive Dennis his little mishap). This result is upside down.
So I thought about it, and I got the idea that maybe these reality shows have lost some of their appeal among the youngest. Not only are they voted out, they are also not on quite the same level as they used to be. Maybe the youngest don't care about XF, maybe it has a bad reputation? I don't know. It would be interesting to see the number of contestants in each category, vs. previous years.
Remee
: (to Lina) I am really sorry you have to be in this situation again. But I think maybe it's because you are playing in the same field. These two songs are very similar in energy and tonality. Fie, I imagine that you would have a brilliant recording voice with the right songs. And Henriette, you have this charming innocence, you are so anti-pop star, and it's very refreshing for the program. But we are leaving it to your mentor, so I send you home, Fie.
There is something right in that. Somebody who likes Fie's performance, would probably like Henriette's, and vice versa. They might be competing for the same votes.
Blachman
: Henriette, I don't understand why you are standing here, I really don't. You are one of the contestants with the most XF. And now you are delivering perhaps your best performance here, we can feel the anger, something to fight for. You are charismatic, and deserve to get far. Fie, you have a fantastic sound, that's it. A limited range, but a wild sound. Very beautiful. But I have to choose the opposite as Remee, so against my will, I have to send you home, Henriette.
So in reality, both of them want Fie to go. Still it is all up to Lina.
Lina
: I have to take the blame. Both of you have what it takes to make fantastic music. And it's very sad that you have to suffer for that. I have not been able to make people understand why I chose Fie. And for some reason they don't think you are as magical as I think, Henriette. But I think that I will continue to run into the walls I have met with one of you. I think we can lift it for Henriette. So I am sending Fie home.
Harlou
: It's been a pleasure to have you here. What are you thinking right now?
Fie
: I am thinking that Henriette (
I think she calls her Henry?
) will just have to give it her all. And win the whole thing. And show that the youngest category really is the strongest.
Harlou
: Lina, what do you have to say to Fie?
Lina
: The most important thing is that you continue the work we have done. And as we just heard, you do have a great range. You have just opened it up, but you are not safe in it, so sometimes you waver on this scene. Give it a year, give it two. With the strides you took these few months you can become completely amazing and kick everybody out of the field, because they have had so much more time to prepare.
Eliminated:
This was coming, though I'm still sad to see her go. Unfortunately "Burn" just wasn't good enough. Fie could have very well been a successful winner and I really hope she somehow manages to release some music.
I am looking very much forward to next Friday when the remaining contestants will be singing songs from the Eurovision Song Contest, as far back as 1957. I hope somebody will bring back forgotten pearls that (arguably) should have won, such as "Come Come Run Away", a runner-up in the Danish competition in 2010, and the French "C'est le dernier qui a parlé qui a raison" which was the runner up in 1991.

The Eurovision Song Contest 2014 will be held in Denmark since Emmelie de Forest won with "Only Teardrops" last year. The Dansk Melodi Grand Prix is held Saturday.
This entry was posted on 5:59 PM, and is filed under
Anthony Jasmin, Fie Winther, Henriette Haubjerg, Lucy Mardou, ManBand, Pernille Nordtorp, Steffen Gilmartin, TV, X Factor Denmark, XF Series
. Follow any responses to this post through
RSS
. You can
leave a response
, or trackback from your own site.