I'm currently looking for some new writers in order to expand the blog given that I can't post the amount of things I'd like to. So if you are interested in writing about anything related to music (news, TV shows, album reviews, introducing artists) just drop me an
email to musicisthedoor@gmail.com
and we can discuss some of your ideas.

06 September, 2011 10:55 PM
The fifth audition episode also scored a #1 for the show and I don't see that stoping now that the best part of the competition is starting. Tomorrow we'll have bootcamp, where 134 contestants will only become 24! But tonight, the final audition episode. Will the best kept secret be on tonight? ... It's time to face the music!
Recap and videos after the JUMP ...
First up is
Mali Talefenua
(18), he loved the Spice Girls when young. He also collected all the dolls. Haha. He wants to be a mega star. Not only does he have a lot of stage presense but he also has a really good soulish voice, kinda reggae driven. Very interesting and really cool too! "This is exactly what XF needs" says Mel. -
VIDEO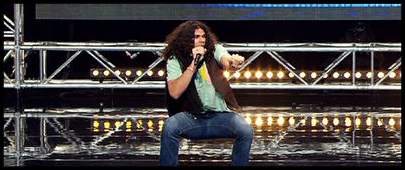 Mother of 4
Marina Davis
(31) was raised in New Zealand and was part of a band there but when she got pregnant she decided to quit the band. And she kept having babies. She wants to relive that dream now, and with a voice like that, she might! She nails Beyonce's "Listen" with her amazing voice and the audience goes mad. Really great audition for Marina. Ronana tells her she's got one of the best voices in the competition. -
VIDEO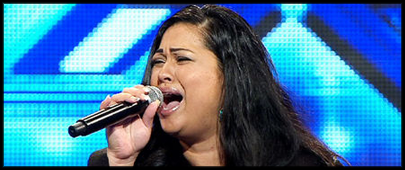 Oh! Lazy J and Big Guy are back! But they are known by
Hype
now, adding a new female member, Amanda, who was doing videos on YouTube recently. They think she adds a little flavour to the group. There are lots of expectations from the judges. Well, this is good, she's got a great voice and I love Big Guy's voice but he sounds a little off. It was a bit messy but they've only been together for a month, they need more work and they could be great. Ronan is dissapointed it wasn't better. Guy doubts Amanda adds something to the band. Mel disagrees, she wanted to hear more from her. So the bitch is supporting the group everyone else is ditching? Haha! They all say yes but Nat, I didn't saw that no coming Nat! -
VIDEO
Johnny Ruffo
(23) wants to prove that he can dance and sing. He's a concreter with lots of attitude. His dance moves are really funny and they are quite good actually, his voice, not that much. Audience love him, well, girls do. Guy gives his dancing an 8, the singing a 6. They all agree that his voice is just ok, well but Mel, who thinks he can't sing. She gives him an absolute no, while all the others give him a yes. He wants to get Mel B as his mentor?? Why? So she can cut you? Haha. -
VIDEO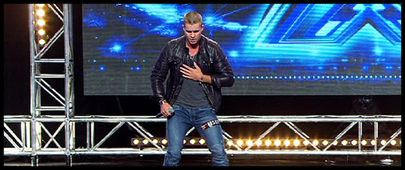 Oh no!
Gail Matikainen
(62) is back! She's the major joke from last year. She says she was sick last year, that's why she sucked. Surprise, surprise! She still sucks. "It was worse" Guy tells her. "I was just blown away ... I wish someone had just blown me away before you started singing" says Mel. -
VIDEO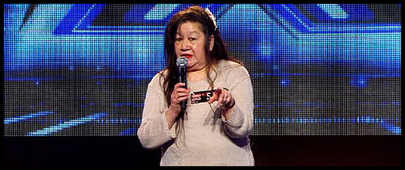 Final audition of the year is
Tara-Lynn Sharrock
(24). She's a massive fan of the solar system, she believes there's life up there. She loves to sing, but she also wants to get a telescope. Haha. Wow! UFO girl is an amazing singer!! She's got a massive voice and it's also a really unique one. I'm so hoping to see more of her! She's definitely a fave now! Tara gets a major standing o! -
VIDEO