I'm currently looking for some new writers in order to expand the blog given that I can't post the amount of things I'd like to. So if you are interested in writing about anything related to music (news, TV shows, album reviews, introducing artists) just drop me an
email to musicisthedoor@gmail.com
and we can discuss some of your ideas.

23 September, 2011 8:54 PM



I'M LOOKING FOR A NORWEGIAN TRANSLATOR, IF INTRESETED, EMAIL ME


The auditions are over and now it's time for our Top 40 semi finalists to take the stage and prove what they are made of. In the next five weeks, the Top 40 will be devided in 5 semis of 8 contestants each where only two will advance to the Top 10. It's definitely a very difficult challenge. Who will be the lucky pair tonight?
Recap after the JUMP ...
Fredrik Bertheussen Brurås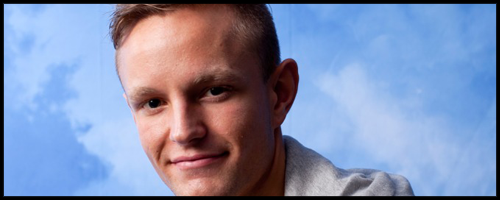 "Yellow" (Coldplay)
-
7,5/10
- His got an interesting voice but it also sounds a bit weird. It's kinda too thin at times but I guess that's what makes this different. He sounds like Ben Howard actually. He probably could have chosen a better song to showcase her vocals but this was a good show starter still.
Jenny Marlene Nettum
"Majesty" (Madrugada)
-
8/10
- I've never heard this song but given that it's Jenny singing it, I'm sure I'll love it. The song is actually a bit weird, well, really weird. I'm not sure what she was thinking when she picked this song. Her voice sounds amazing on it, it's this incredible folky sound, which is like a Bon Iver-ish female sound. Her voice would make a wonderful record and if people were voting for just the voice, she'll make it through. But given that this song is very unknown, I'm doubting she'll advance.
Bernt Johannes Smestad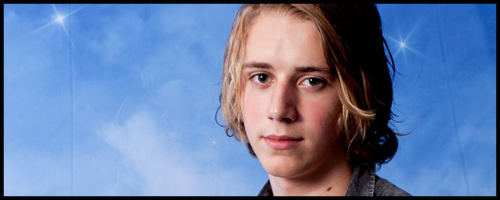 "Over You" (Daughtry)
-
5/10
- Is it just me or he looks really bored, maybe stoned? Haha. He's like major fodder, we never saw him before. That said, I like that he's singing this song, and that's all I like about this performance. His voice isn't suitable for this song, he doesn't have neither the power Daughtry has or the attitude to pull this. It all looks very boring and flat. He's not the worst singer I've seen but that wasn't memorable at all.
Bjørn Viktor Giske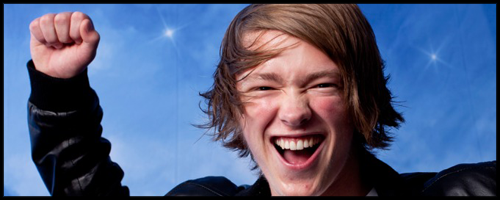 "Everything" (Michael Bublé)
-
5,5/10
- Another contestant who's total fodder. I doubt that singing Bublé is a great way of showcasing your talent or a great way to earn some votes. As it happened with Bernt, this is all very boring and forgettable. Yeah, props for singing a jazz tune and doing a good job with that but wasn't there a less sucky song for you to sing? You should have done a better job in picking your song if you wanted to be any memorable.
Simon Dankertsen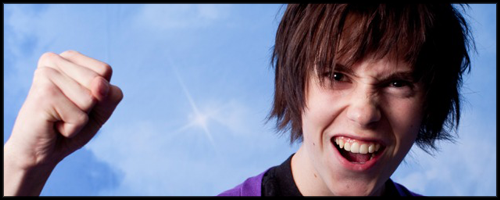 "The Ballad Of Mona Lisa" (Panic! At The Disco)
-
6/10
- I've never heard this song before, what's more, I've never heard anything from Panic! At The Disco. And I'm glad I didn't. This is definitely too weird and obscure for me. It'll happen the same thing that did to Alf last week. Cool performance but too dark to get them votes. I expected something more rocky and less goth of Simon. I didn't like that much despite his voice being good.
Maria Mohn
"Flashdance - What A Feeling" (Irene Cara)
-
10/10
- Wow! This is definitely my favourite performance of the night. I love the fact that she can pick any song and make it into an amazing theatrical haunting tune. Her voice is stunning, she creates an almost magical atmosphere every time she's performing and I just can't get enough from her wonderful voice. It's something so heartfelt and emotional it really gets me. After that, I'm so rooting for her to win this all!
Ragnhild Andersen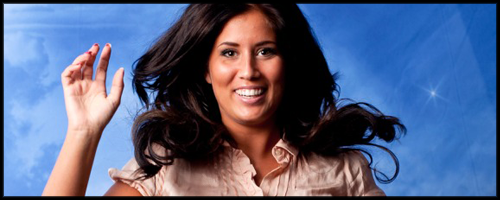 "It's A Man's World" (James Brown)
-
8/10
-
This is a huge song but Ragnhild has the voice to pull this out wonderfully. And she is doing so. She's got sass, power and her performance has lots of personality. Though her voice isn't the most unique thing ever, she's definitely a great singer. I'd like to see more from her but with people like Maria, Fredrik and Jenny, she has no chance.
Fredrik Bergersen Klemp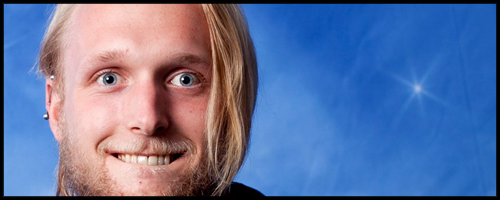 "Rolling In The Deep" (Adele)
-
9/10
- Frederik has become one of the frontrunners after his amazing performance of "Granade" and despite it's not an easy job to sing Adele, he nailed it once more. Oh, and did I mention the stand-up bass? Yeah, that happened. I loved how dinamic he made this performance and his voice is quite great, despite some pronunciation issues, he's got a great folky sound and he's really unique. His performances always have a cool twist that none of the others have. He's definitely in the finals after that.
And in another expected result show,
Maria Mohn
and
Fredrik Bergersen Klemp
are the two contestants advancing to the Top 10, and despite I hate the fact that Jenny was cut, this two are an amazing duo. Maria is the most unique contestant in this competition and Fredrik is an incredible performer, so they both deserved to advance to the next round. The third semi-final will air next Friday, and my predictions, Isak and Tonni, maybe Bianca.
This entry was posted on 8:54 PM, and is filed under
Bernt Johannes Smestad, Bjørn Viktor Giske, Fredrik Bergersen Klemp, Fredrik Bertheussen Brurås, Idol Norge, Idols, Jenny Marlene Nettum, Maria Mohn, Ragnhild Andersen, Simon Dankertsesen, TV
. Follow any responses to this post through
RSS
. You can
leave a response
, or trackback from your own site.