I'm currently looking for some new writers in order to expand the blog given that I can't post the amount of things I'd like to. So if you are interested in writing about anything related to music (news, TV shows, album reviews, introducing artists) just drop me an
email to musicisthedoor@gmail.com
and we can discuss some of your ideas.


I'm looking for a Swedish translator, if anyone is interested, please email me.
Last week two of Andreas's girls found themselves in the bottom 2. Molly Sanden's sister Frida and Manda faced each other in the sing off, with the four judges deciding to keep Manda over Frida. Only 9 contestants remain in the competition and by the end of the night, only 8 will continue. Or will they? ...
It's time to face the music!
Recap and videos after the JUMP ...
Oscar Zia
When You Say Nothing at all (Ronan Keeting) - 3/10
- Frida's elimination hit Oscar pretty hard because they were close friends. Apparently, it also hit his voice badly cause his performance tonight was his worst to date. I was surprised at the beginning cause I really liked what he was doing but soon enough, he started singing out of tune and got back to the old Oscar. I would've forgiven his bad singing had he given us something else but the emotion he was showing seemed totally fake and the whole performance didn't get anywhere. Very forgettable, is his fan base strong enough to put him through after this? -
VIDEO
Benny Hult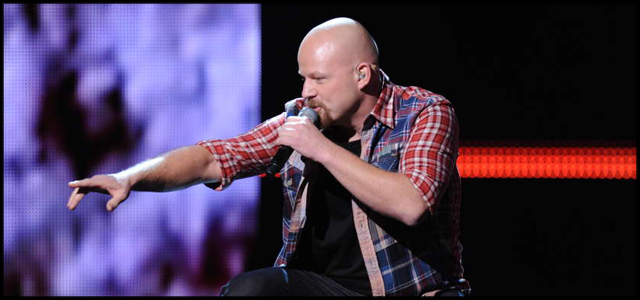 Bad Things (Jace Everett) - 6,5/10
- His adorable little girls are backstage tonight. In case you don't remember, Benny forgot most of the lyrics this past week but he still managed to pull enough votes to get through. His song choice tonight it's a really strange one, I love the True Blood theme but is it really a good pick for a music competition? It shows Orup is clueless. But with that said, I actually liked what Benny did tonight. I'm not sure if I liked because I'm such a fan of this song or because he actually did a good job with it. The videos on the screen were also very fitting. My fave performance from him. -
VIDEO
Awa Santesson-Sey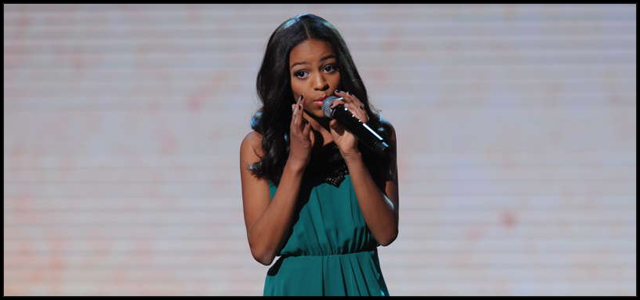 Love Story (Taylor Swift) - 6/10
- Awa was struggling with the lyrics to this song during the rehearsals (and also a little bit tonight) so Andreas devised a clever way to make Awa cheat without actually cheating. The lyrics to the song were displayed on the screens behind her, so the only thing she needed to do if she forgot the lyrics was to turn around. Not sure if she actually used it but seemed like it at least. Despite that, I truly enjoyed her performance tonight. The song was age fitting and she completely outsang Taylor, which is an easy task, but whatever. This is the best I've heard her perform and her stay in this competition is at least a bit more justifiable. I could stand her a few more weeks if she keeps singing like this, which is decent, but good decent. -
VIDEO
Hey Mary
I Can't Help Myself (Sugar Pie Honey Bunch)(The Four tops) - 5/10
- I really like the girls but tonight, they were a lot more dated than usual and their vocals were extremely forgettable. They looked like backing singers singing by themselves, while the actual singer was taking a nap break. I really appreciated it when Marie gave them the Icona Pop track, which was the only contemporary song they sang in the whole competition and that was actually one of their best performances. I hope Marie pushes her in that direction again if they survive this week. -
VIDEO
Malcolm Brandin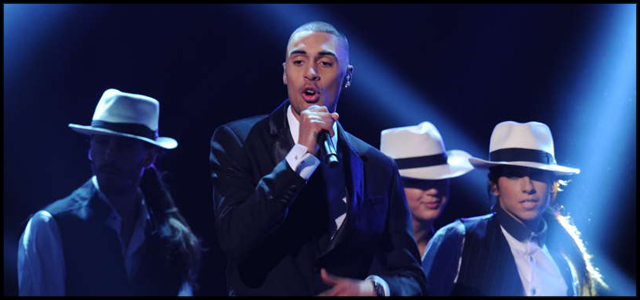 Malcolm B-thoven's femma (Malcolm B) - 8/10
-What he did tonight was quite clever. He took Beethoven's classic and made a rap using the iconic symphony as a backing track. I give him props for doing that, if I had understood a single word, he may have been the performance of the night. What I understand is why he's in this competition, he's incredibly talented and will surely go on to big things after this competition. -
VIDEO
Alexander Holmgren
Tiny Dancer (Elton John) - 7/10
- Alexander is playing the piano tonight. There's also a ballet dancer behind him, which kinda takes the focus away from him but since the piano was in the middle of the stage, it didn't felt so distracting. I really want to like what Alexander does since his voice is one of my favourites in this show but Orup's terrible mentoring is stopping me from doing that. The song wasn't completely wrong for him but the problem is that it was dated and dull. He needs to do something current, and soon. -
VIDEO
Manda Nilsénius
Bad Romance (Lady GaGa) - 7/10
- Bad song choice, well, at least for me cause I hate this song. The problem with Manda is that there's too much focus on the performance but little on her voice. Manda was off a lot of times, she puts on a terrific show but her voice is relegated to the background and that shouldn't happen in a singing competition. She's the most current act this season and as such she should show that. Andreas needs to figure out how to coach her properly or she could be in problems. -
VIDEO
Isak Danielsson
Skyfall (Adele) - 9/10
- He was definitely given the best song of the night. After all, we know that Isak and Adele are a match made in heaven and Ison took advantage of that. His voice really sounds awesome on this type of songs and I wonder why his mentor doesn't give him more tunes like this one more often. His soulful tone fully shone and the way he hit every note on that performance was truly impressive. I absolutely loved every second of it, he better win this show. -
VIDEO
J.E.M
Give Me Everything (Pitbul feat. Ne-Yo, Afrojack) - 6,5/10
- Not a fan of the staging, it looked excessive. I didn't like Elli's voice tonight either, she sounded weaker than ever, I wonder why was that. The song was good for them but it didn't work as good as it always does to me, mainly because Elli wasn't as powerful. Margime and Jeremie did great with the raps and brought the right attitude to the song but the performance wasn't the most enjoyable from them. They are much better than this. -
VIDEO
Ranking
Manda Nilsénius
Isak Danielsson
Malcolm Brandin
Alexander Holmgren
Benny Hult
J.E.M.
Awa Santesson-Sey
Hey Mary
Oscar Zia

Manda Nilsénius
Hey Mary
Hey Mary
- One Night Only - This was an atrocious performance. I don't know if it was meant to sound that way but to me one of them totally forgot when she had to sing and ruined the whole performance. Once they got it going they did sound good and their harmonies sounded really well too. -
VIDEO
Manda Nilsénius
- No One - If Manda sang like this every week, she wouldn't even be in the B2. Her sing offs are a lot better than her actual performances and Andreas should be taking some notes on how to recreate them during the liveshows. I really like her voice and she was beautiful there, hopefully the judges save her, though I don't want to see Hey Mary go either. -
VIDEO
Elimination (via deadlock):
Good news Manda fans!! A day after Manda was eliminated, it was announced that Hey Mary was actually the act who had received the less amount of votes. Manda wasn't really eliminated, she'll return to the competition next week. Since it'd be unfair to eliminate Hey Mary after having announced them safe, they'll also continue in the competition. So we had no eliminations this week.
Both Manda and Hey Mary are safe
. It's unclear what happened or if there'll be a double elimination next week.
This entry was posted on 7:43 PM, and is filed under
Alexander Holmgren, Awa S-S, Benny Hult, Hey Mary, Isak Danielsson, J.E.M, Malcolm Brandin, Manda, Oscar Zia, TV, X Factor Sweden, XF Series
. Follow any responses to this post through
RSS
. You can
leave a response
, or trackback from your own site.