I'm currently looking for some new writers in order to expand the blog given that I can't post the amount of things I'd like to. So if you are interested in writing about anything related to music (news, TV shows, album reviews, introducing artists) just drop me an
email to musicisthedoor@gmail.com
and we can discuss some of your ideas.

Carmelo Munzone returned to the competition only to be eliminated three weeks later, but that's better than not even being a finalist, right? The theme for tonight is the 80s, which despite being completely boring, doesn't seem to be disappearing anytime soon. Will someone succeed at reworking a classic? Will we witness another trainwreck? ... It's time to face the music!
Recap, videos and POLL after the JUMP ...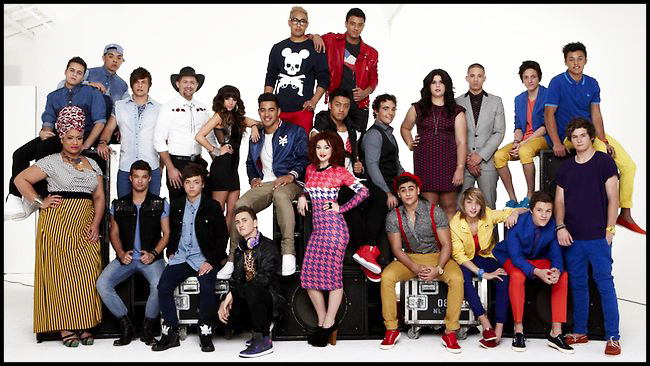 Nat says she's not old enough to remember the 80s but she has been given some advice by Mel, who remembers them very well. LOL. Which is even funnier, cause they both have the same age. We are informed that one of Ronan's JH contestants from last year, Lazy J is recovering in the hospital after being stabbed in heart. He's doing well apparently, so congrats, I guess.
Jason Owen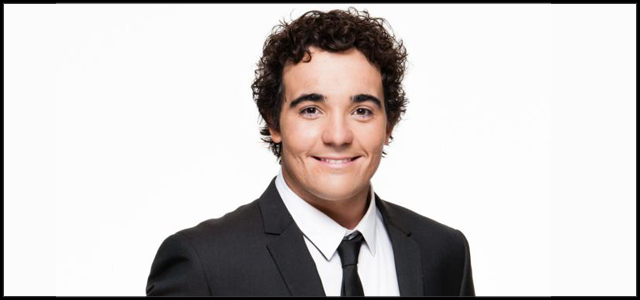 "I'm Still Standing" - 3,5/10 - He's really excited about the girl he pulled up on stage last week. "What more can you ask for?" he says. Congratulations random girl, you have just earned a new stalker! Apparently, this is one of Jason's favourite songs. We all know his taste is awful, so no shocker there. This theme is perfect for Jason, boring, cheesy songs and a very old fashioned style, which is exactly what he's all about. At least the Glee moves are gone but his voice has such an unpleasant and annoying tone, I really can't enjoy it at all. Does anyone remember when Josh Brookes sang "Don't Wanna Go Home", only to be DQ after being safe? Let's just hope that the same happens to Jason and he's not standing here next week.
Angel Tupai
"I Want to Know What Love Is" - 8/10
- When she forgot the lyrics last week she felt like her dream was crashing down so when she heard Luke saying her name she couldn't believe it. Nat says we are going back to the Angel we love and with that, we are really back to the Angel we first fell in love with. The African turban, the big emotional ballad and the incredibly soulful voice are all making a triumphant return tonight. Nat also completely toned down the staging, the focus is just on her, no dancers, no props, just Angel. A great comeback for her and though it was slightly shouty towards the middle, the performance was consistent and after her previous trainwreck, we can finally say she's back!
Nathaniel Willemse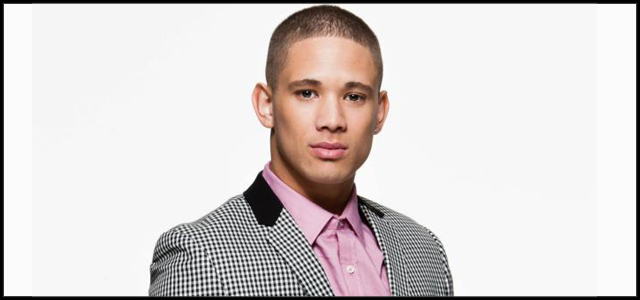 "What's Love Got to Do with It" - 8,5/10
- He said Mel's comments made him feel a bit awkward, again. Haha. "But I'm happy I can do that for you Mel". Nathaniel looks shocked with Guy's song choice. He also wants to add a trumpet solo and get Nathaniel on guitar. Nathaniel's faces were priceless. This is interesting, not what we'd normally expect from him. It was a strange song but it was different at least. I liked the arrangement a lot and his voice sounded as lovely as usual but the best part of the performance was the trumpet solo and Nathaniel's little scat. Mel and Ronan didn't feel his performance, mainly cause it wasn't as outstanding as last week. Nat was the only one to understand what they were going for, a cool, chill side, and I think they succeeded at it. I just hope the public votes for him.
Fourtunate
"How Will I Know" - 7,5/10 - "Being in the B2 is definitely the worst feeling that we've ever experienced. Your hearts just drops. We are so grateful for this second opportunity that we were given, we just don't want it to end. I don't ever want to be back in that position", they say. In order to do that, they'll have to nail their vocals, cause that's what's been lacking this past weeks. The tempo is really slow at first but it picks up as the performance goes on. The staging looked rather cool, very simple and undistracting. This is definitely their best performance since the lives started, their voices were spot on most of the time, mostly when they sang the slow part, and the song arrangement worked for them quite well. There wasn't any dancing tonight but it wasn't really necessary cause this was what they needed to do at this point. The question now is, will the public support them?
Bella Ferraro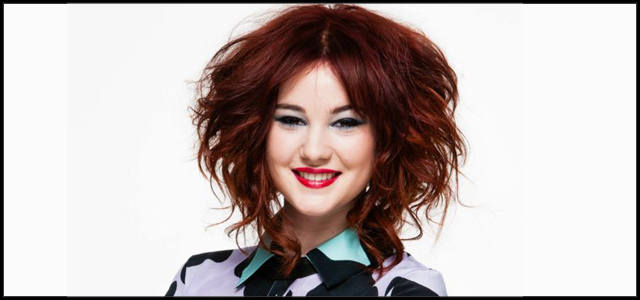 "99 Red Balloons" - 9/10 - She says she was happy with her last performance but when she watched it back she noticed that she doesn't smile enough. She says she feels like she's smiling but when she watches it again she really isn't. Nat is stripping Bella's performance back tonight. Bella had never heard of this song before tonight, which isn't shocking, cause it's not such a popular song. This isn't nearly close to Bella's best performance but her standards are so high that this was still a phenomenal rendition. She's probably the most versatile contestant in this competition which is exactly why this show is so good for her. Overall, it was a pretty impressive performance. She hit quite a big note for her range perfectly and the slow intimate parts of the performance were gorgeous. After she's done singing, she starts crying. According to her, she had a sort of a panic attack before performing. Both Mel and Nat hug her, honestly, I was also expecting Guy and Ronan to hug her too and by the way, was anyone else expecting 99 red balloons to fall on her?


Samantha Jade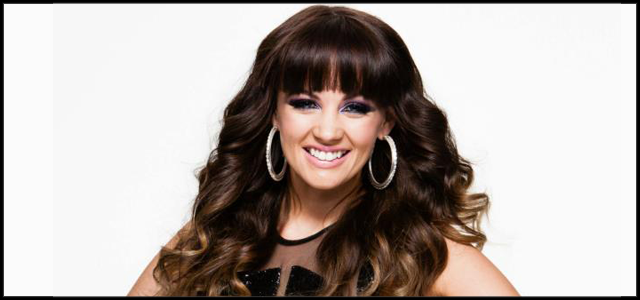 "You Can't Hurry Love" - 8/10 - She's not a dancer but she's gonna be dancing tonight. Nat doesn't think it's a smart move from Guy to have her doing that. I'm not sure this was the best song Guy could've given her, the arrangement isn't very original and her styling looks quite old fashioned. Her voice is always flawless so it's not a surprise it was once again tonight but I don't know, I didn't like it very much. Her performance could've been more interesting and despite the dancing was cool, she could've done something edgier, as Mel said. Ronan's comment was stupid though, how is Sammi supposed to sing something contemporary when the theme is the 80s?


Shiane Hawke
"True Colors" - 6,5/10 - Shiane says she'd normally cry a lot when she receives bad comments, so she thinks she handled it pretty well last week. Nat wants Shaine to get lost into this performance. I was truly shocked she avoided the B2 last week. This is almost as stiff as her previous cover was but tonight, it's actually fitting cause this is probably what this song needs. Her voice sounded quite great, mainly cause she didn't have to push it to hit the bigger notes but overall, it was a dull performance. There wasn't anything exciting about it. I didn't love it but I didn't hate it either, it was just a middle of the pack performance to me. On a different note, I adored the staging, I would've given it to Bella though. Guy asks Shiane what does this song mean to her after she finishes singing. She says that she has a friend who's in a wheelchair, while crying. Ronan called it her best performance while Mel said she didn't get it. I agree with her honestly.
The Collective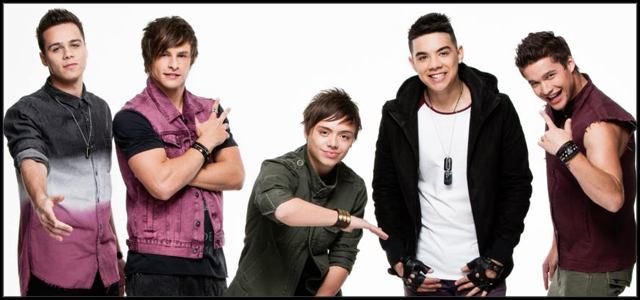 "Like a Prayer" - 7/10 - Tonight, they want to give the song the "manly" vibe. Their word, not mine. Nat thinks they need to get their sexy back. Is this Ronan's idea of contemporary? Cause this was yet another old fashioned performance for The Collective. The staging was very weird, what were they intending with it? To me, they looked like 5 gay vampires. Vocally, they sounded quite good but this song didn't make them sexy at all, just weird creeps. William's rap didn't work either, it felt out of place, and I normally love what he does. I feel Ronan has no idea what to do with The Colective, thus resulting into this awful performances which he'll completely hype when commenting on them. Nat felt this song was daggy for them and she didn't like the rap either. (Totally agree with her) Ronan calls her crazy, when the one who's actually nuts is him, but that's what you'd expect from a crazy person, right?
Bella Ferraro
Nathaniel Willemse
Angel Tupai
Samantha Jade
Fourtunate
The Collective
Shiane Hawke
Jason Owen
B2 Prediction:
Samantha Jade and Jason Owen
Elimination:
Jason Owen
Results
Bottom 2:

Samantha Jade
Angel Tupai
Didn't see this one. I predicted Sammi was gonna end in the B2, basically cause her performance wasn't good at all and the judges trashed her. Angel on the other side, sounded the best she's had, so I was truly shocked to find out it was her and not Jason in the B2. Who the fuck is voting for him?
Angel Tupai - "Family Portrait"
- Not the best song she could've picked to showcase her voice. If there was ever a time for her to oversing, it was tonight. The vocals were phenomenal though and it really got impressive towards the end. It's a travesty she's here tonight but I'm not sure she did enough to remain on the competition.
Samantha Jade - "I Will Be"
- We all know that Sammi is a class act but she deserved to be here tonight based on last night's performance. She came out fighting tonight and it showed. Her tone is beautiful and just now I appreciated it. Despite I didn't like the song she picked, everything else was lovely. I hope she stays.
Guy
: "That sing-off was world class. Whatever happens tonight this is an absolute tragedy cause this is what this show is about, is about finding the XF and that artist. I'm proud of you both but my loyalty is with Sammi so I'm choosing Angel"
Nat
: "I feel quite angry that this two girls are standing there, they have the most phenomenal voices, they've everything it takes to be artists right now and I hope that Australia starts realizing that that is what we should be keeping in this competition. Obviously the person I'm sending home is Sammi"
Ronan
: "Whoever we lose tonight, it's wrong at this stage. I've never been more torn. The only way I can decide is go for the performance I've just seen, the act that I'm sending home is Angel"
Mel
: "There's no doubt that both of this ladies are incredible singers but I've always said that XF is more than that. Is about your personality, reeling people in so they can invest in you as a person and as an artist. Angel, I thought you did an incredible performance last night and I do feel like you are letting us in bit by bit which I'm so happy. I do feel with you Sammi that Guy is giving you the same song week in and week out, the set is from the same vibe of song, so I'm not seeing as much growth as I'd like to see. I wanna be let into your world, I wanna get to know you and I don't feel I do right now. So based on that, the act I'm gonna be sending home tonight is Samantha"
Eliminated:
(via deadlock)
Angel Tupai
So it's goodbye to our African Queen. Back at JH, as placed her in the Top 5 and right now, I still think I would. Angel's a phenomenal singer and the fact that Jason and Shaine are still in the show over her is beyond me. Hopefully, we'll get rid of one of them next week.
This entry was posted on 7:19 PM, and is filed under
Angel Tupai, Bella Ferraro, Fortunate, Jason Owen, Nathaniel Willemse, Samantha Jade, Shiane Hawke, The Collective, TV, X Factor Australia, XF Series
. Follow any responses to this post through
RSS
. You can
leave a response
, or trackback from your own site.