I'm currently looking for some new writers in order to expand the blog given that I can't post the amount of things I'd like to. So if you are interested in writing about anything related to music (news, TV shows, album reviews, introducing artists) just drop me an
email to musicisthedoor@gmail.com
and we can discuss some of your ideas.

Published by Kevin Mc Stravock

Well what can be said about last week's show other than that it was shameful? What an absolute farce, there's no way in hell that Carolynne deserved to go and certainly not in thos circumstances, against Rylan of all people. I need not just blame the public alone as obviously producers knew what they had to do to produce the desired result, change the voting format so people can vote for their favourites before anyone has sung, give her a strange VT, make her sing a country version of a dance-pop song and then make sure the most gullible judge takes the vote to deadlock. Unless you haven't noticed, I'm not very pleased. Hopefully tonight, as the remaining twelve contestants perform 'Love And Heartbreak' songs, we see the RIGHT result come tomorrow night, I won't be holding my breath.
Recap and videos after the JUMP ...
Jahmene Douglas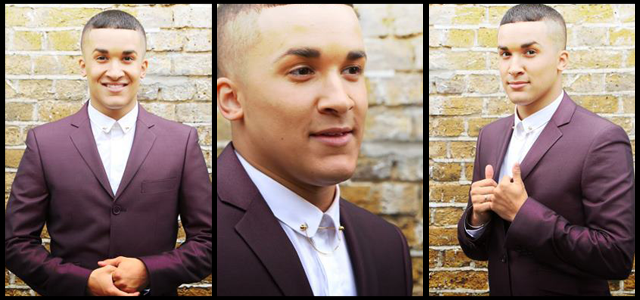 'Tears Dry/Ain't No Mountain High Enough' (Amy Winehouse/Ashford & Simps

on) - 8/10 -
Finally Jahmene is doing an upbeat song and actually pulling it off! He feels nervous this week as he hasn't been able to connect much with the song having li

ttle to no experience of relationships, Nicole tells him to imagine that she is his girlfriend.

Okay, Tears Dry is probably mid-tempo but it's a generally quite positive song as opposed to the ballads he has been performing so far, I love the original and he is doing a great job with his cover of it, he has soul in his voice, he's handling the song well and hitting all the right notes and although I find his performances to be a little dull as he doesn't really command the stage in the same way as some of the others do, I have to admit that this is probably his best performance so far, he definitely can do other songs that aren't ballads and this proves it. His voice does go a little bit warbly at parts but at least he's not trying to overdo it on all the vocal tricks of the day tonight, he even manages to cope with the song change as he begins to sing 'Ain't No Mountain High Enough' which he also does very well, forget about last year when Gary tried to convince us that Marcus Collins was the ultimate soul man, Jahmene is the soul man and he's bloody good. Nicole calls him 'Babycakes, Sweet Babycakes', hands up all the men in the UK who wouldn't mind being called that by Nicole S

cherzinger?
Christopher Maloney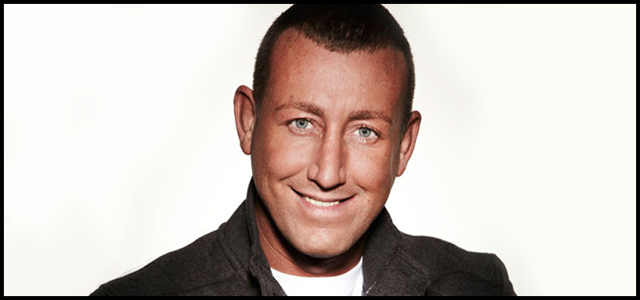 'Alone
' (Heart) - 1/10 -
R Wayne is up next, yes, Peter Kay was right about R Wayne, slowly but surely thousands of wannabe R Waynes are taking over our talent shows, when will it stop? Only joking, Christopher is an unassuming Scouser who loves his gran and has had professional experience of singing on a cruiseship, just your average bloke who has never had a shot at life really. Oh dear, what is this monstrosity? I love this song and he's absolutely butchering it, literally, he may as well be taking a knife and stabbing everyone during it because it couldn't be any more painful than this, okay, well that would be pretty painful but so is this. Why is he shouting? Does he think there's a man with a pneumatic drill standing beside him and the audience can't hear him? Actually, that's quite a good idea for a theme, 'Pneumatic Drill Week'. Okay, that last note was really awful, also, Gary the whole stage set-up with people behind him having a few drinks with him presumably as the club singer doesn't really reinforce the ideaology that Christopher isn't a cruise ship singer, really poor performance, Christopher c

ould be sailing the seven seas again in a flash.

Union J


'Bleeding Love/Broken Strings' (Leona Lewis/James Morrisson feat. Nelly Furta

do) - 8/10 -
Is Bleeding Love literally one of the most oversung songs ever on The X Factor? Furthermore, is it the only s

ong that everyone seems to butcher
.
Anyway, on topic, on a happy note, Union J aren't destroying this song like they did last week with their performance, Gary doesn't believe that Louis knows what to do with boybands now but Louis says that he has something different lined up for Union J. Oh yes, winter coats, dry ice, wow, give Louis an MBE right now, this is incredibly innovative, where did I possibly ever see this before? Oh yes, pretty much any ballad by a boyband has this exact same set-up. On a brighter note, their harmonies are fantastic even if the 'keep keep' bit sounds a bit like they're singing 'keep bleeting', keep those animals bleeting. Oh wow, the second song is so much better than the first, I liked the first but they sound brilliant on 'Broken Strings', why couldn't Louis have just given them that? Why does he insist on doing mash-ups, no Louis, if you're going to give Union J a 'Lidl's Answer to One Direction' makeover then at least give them a less overplayed song, I really enjoyed that overall though I maintain that one of them and District 3 will have to go soon as they are literally the same act except they've had an argument before District 3's performance and one of them has stormed out. They can certainly sing but I feel like they need to show more individuality

as a group.
Ella Henderson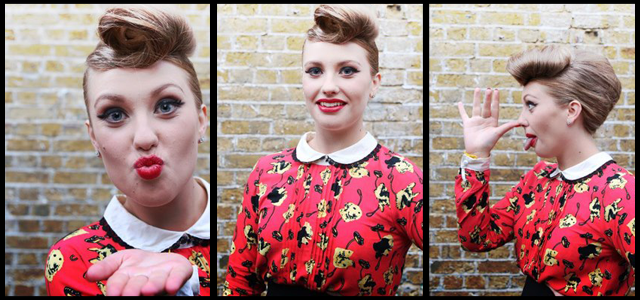 'Loving You' (Minnie Ripperton) -

9

/10

-
She looks
really like Adele tonight again, not a bad thing at all, just an observation. This is a massive song for her to be singing, if she doesn't manage to pull off the big note, it won't matter how great her performance is bar that, it really is the vital part of the song, I still remember Beverly Savarin auditioning with that song last year and absolutely nailing it, I hope Ella does the same. And yes, she just nailed the note, it was as good as I hoped it to be and perhaps better and I loved the feel of the performance, she has a lot of edge to her voice and a lot of layers and she let them all take centrefold during the performance, it was a really good vocal, maybe not the most entertaining or interesting performance and I still feel like we need to see her singing an upbeat song so we know that she's not just all about ballads but there's no way she'll be going home tonight

after that.
James Arthur
'No More Drama' (Mary J. Blige
)
- 9.5

/10 -
James has been lucky this week to be on the end of a phone line to none other than Mary J. Blige. Feeling that he would connect with the song better if he were to have the chance to chat to the original artist, Nicole just casually scrolled through her contacts list and put him on the phone to Mary J. Blige, only one of the biggest names in US Soul and generally one of the greatest Modern Soul singers on the planet, yes, as you can tell I quite like her. He's also singing one of her best songs, it requires so much emotion though, something that Rachel Hylton managed to deliver when she sang it as her sing-off songs in Series 5 and got a great reception for it. James has such a unique voice that I really hope he pulls it off. Surprisingly he's without his guitar on this occasion, it's just him and a mic and I'm really loving it, his tone is easily the most unique of all the male vocalists this year and although he doesn't have a big personality, his voice really makes up for it, he really conveys the feelings of the song, there's so much heartbreak and pain in his voice as has been a feature of pretty much every performance so far, absolutely incredible, best of the night so far, easily. Obviousl

y The X Factor studios are very cold as he, like Union J is all wrapped up in a big coat.


Lucy Spraggan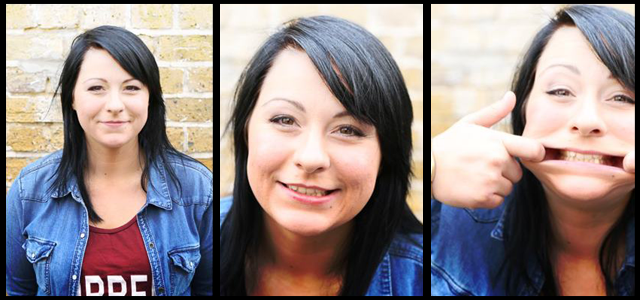 'Gold Digger' (Kanye West) -
8/10 -
Lucy has had a really tough week this week after loosing her grandmother at the start of the week and she breaks down at the beginning of her VT as the emotions of the week take their toll. However, she's determined that she's going to continue on because she was told that one of the last things that her grandmother smiled at was watching her performance on Saturday night, she also wants to break from the norm this week and sing a song that will make everyone smile rather than tackling a ballad. She's doing a cover this week, tackling Kanye West's 'Gold Digger' which shall certainly be interesting as we don't usually he

ar females singing the track
.
Would somebody please close a window or something as it's clearly very cold if the acts are being forced to wear winter clothing, poor Lucy has to wear a winter hat to keep her ears warm. This is really fun performance, it's kind of what I would imagine KT Tunstall or Laura Marling to do if they were covering the track, is it just me or is Lucy's tone actually starting to become quite pleasant? I really like it even if the strange female dancers are a bit odd, they sort of look like they're in need of going to the toilet though I'm sure Lucy isn't complaining when she takes a cheeky look at one of their rear ends. Either that or the camera angle was dodgy. On topic and not being distracted by the hot female danc

ers, she really made the song her own, it was very good.
District 3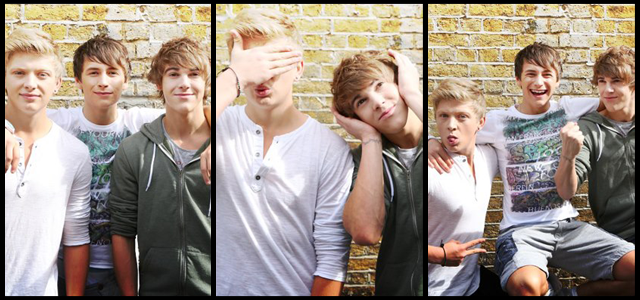 'I Swear' (All 4 One)

- 2/10 -
District 3 are relatively dull, for me, they lack the energy, enthusiasm and vocal ability that Union J have and they just do absolutely nothing for me. However, last week, they won the battle of the boybands and Louis is determined to do his best with both acts, I'm not sure, I can't see how the two groups won't split votes considering that they both appeal to the exact same 'Looks before Talent' teenage girl voters and as I said, boybands are already crawling all over the charts in an excessive manner so I don't quite know if they're good enough to have any sort of lasting career. What a dull song choice, if Louis wants free time during the weekdays by Week 5 then he's going about it the right way, he totally messed up Union J last week and this week, he's given a song to District 3 that's probably older than any of the members, it's such a dull song and their harmonies are completely exposed on the song, they sound completely flat and none of them have strong enough voices to make up for it either, I could probably get over this if it was a particularly challenging song but it's not even, there's hardly any range in the song so it's not even like it's pushing their voices to the limits, two boybands, two similar styles, two similar target markets but District 3 really haven't cut the mustard tonight, that was a pretty dreadful performance and once again, the only one to call them out on it was Gary Barlow, I hated him last year as he was so fiercely competitive but this year, he's the one I find myself agreeing with most, he may be harsh but he's right, if this was 1997 maybe they would stand a chance in the charts but it's not. Sadly, I think the teenagers' phone bills can just about stretch to two boybands for now, however give it a week or two and the voting split will cl

aim one of them as their victim.
Jade Ellis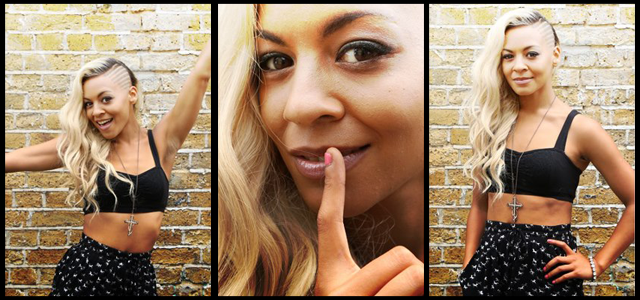 'Love Is A Losing Game' (Amy Winehouse) - 10/

10 -
There's something so rediculously likeable about Jade, I think it's maybe that she doesn't seem to think she is as good as she actually is, she comes across so sincere and down to earth and that's bound to go down well with the public. I wasn't a massive fan of her performance last week but it was good but wow, this week is a completely different story, that tone could be bottled up and sold in hundreds of thousands, it's so pure and so bluesy and I could listen to it all day, every day, this song is amazing and she is doing a brilliant job with it, I know that she's doing another ballad but to be fair, it is a theme that largely favours ballads and I don't care as she is smashing this, she's easily my favourite tonight, even better than James Arthur who I also really loved, I'm definitely going to hope that she keeps doing what she's doing and gets the votes for it because although Lucy and Ella have been more pimped, like Rebecca Ferguson and Alexandra Burke, Jade doesn't need the pimping as long as she can keep delivering outstanding vocal performances, she reminds me a little of Alesha Dixon vocally so I'd quite like to see her do something upbeat next week, without sounding predictable, I could see her smashing 'Let's Get Excited' or 'The Boy Does Nothin

g'.
MK1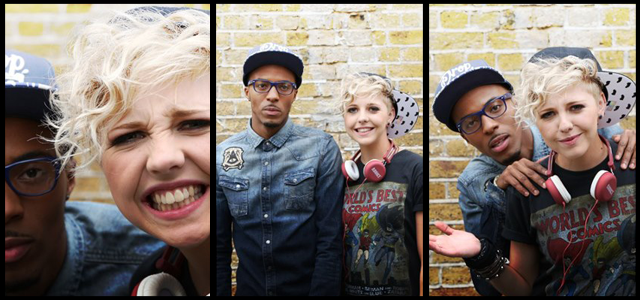 'I Want You Back' (The Jackson 5) - 5/10 -
Oh dear, Oh dear, Oh dear, what is Louis doing to his groups? MK1 aren't a cheesy R&B duo, they're supposed to be urban, unique and different and giving them a song like this is just making them look cheesy, he clearly doesn't have a clue what to do with them as this song is absolutely not the right choice for them and it's showing, Charlie has a really good voice but even she has sang better than that, the rapper whose name still surpasses me is really grating on me tonight, he reminds me a bit of Dizzee Rascal, I don't like Dizzee Rascal. They could have been one of the best of the night if they had done something like 'Love The Way You Lie' or even that Kelly Rowland and Nelly song but this is just a complete and utter cheese fest

. I've also just realised that
there was a defunct women's clothes retailer called something li
ke M

K1
,
is it intentional? Are they actually planning the return of defunct clothes shops? Whatever next, Kye changing his name to Adam Kidd? Melanie comes Melanie Primarkson? Obviously the answer to both questions is no, but we can wonder. Anyway, a really disappointing performance from probably the most unique group in the competition and given how their fanbase is relatively small, I have a feeling they might be in the sing-

off tomorrow night.
Kye Sones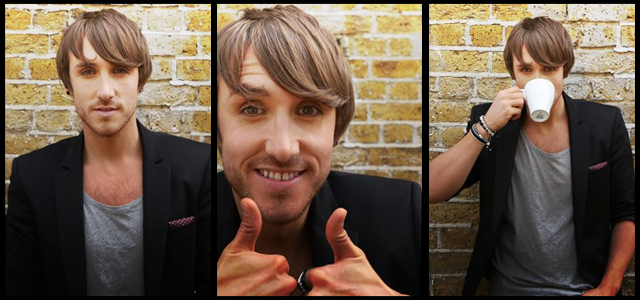 'Love The Way You Lie/Thank You' (Rihanna/Dido) - 7/10 -
I love both songs in the mash-up, they're both reallly good tracks and I can see Kye's slightly higher pitched vocal range actually adapting to the song really well. Oh, I'm quite liking this, I do think he's singing in a range that is a little bit too high for him so it sounds a bit forced but it's still a really good performance in my opinion. The Dido song is so much better, it feels a lot fresher because it's not as overplayed and I think that he's a really good singer, I do wish that he had stuck to one track for the entire performance to be honest because although he performed both songs well, one of them was definitely a lot better. I do sort of get where Louis is coming from when he says it was a little boring though I think that it's ironic as Kye's performance was nowhere near as boring or dull as District 3's performance, I really hope that Kye isn't going to be going home tonight as he was still infinitely better than two of the groups and Christopher and I can only guess that he'll

be way better than the next act up, guess who and it's not Melanie!
Rylan Clark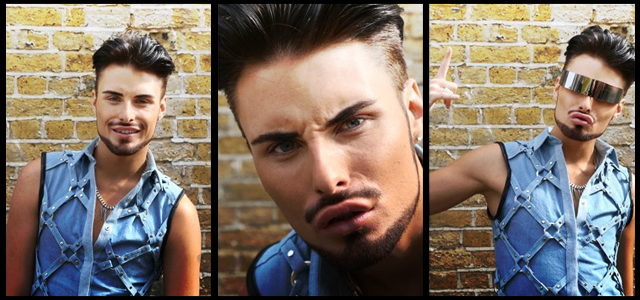 'Groove Is In The Heart/Gangnam Style/Pump Up The Jam' (Deee-lite/PSY/Technotronic) - - 1

/10 -
Rylan was very upset after last week's sing-off and did lots more over the top crying on Nicole's shoulder, WELL SO YOU SHOULD BE, Carolynne should still be here. Block Capitals indicate anger and/or frustration. He main

tains that he isn't a joke act.

Rylan begins the performance singing 'Want You Back' by Take That and sounds quite good before saying 'Just joking Gary' and RAISING A SMILE on Gary's furrowed brow, yes he cracked a smile, pull the party poppers everyone! Sadly we can all turn our smiles upside down again because this is just terrible, there's dancers dressed as panda fashinistas, there's balloons, there's terrible dance music being played at ear-shattering levels. Sorry but can someone please inform him that you can't have it both ways, him complaining about being called a joke act then performing this is like a potato complaining about being a vegetable, you can sing so cut all the rubbish and just bloody well sing. This is horrible, it's like a party at Louis Walsh's house, over the top, annoying and nauseating and Brian Friedman needs to be sacked, this eejit needs to go home NOW and Nicole needs to go get her head checked! Also, just incase you thought hell had frozen over when looking at my score, note the MINUS ahead of the 10, MINUS TEN I tell you. Sadly there's about as much chance of Rylan going home tomorrow as there is of Louis Walsh not using the words 'You're what this competition is all about' at least once every show, Rylan tries to bite back at Gary who is negative true about the monstrosity he has just seen but he's no Johnny Robinson. That was just horrible, I need to go lie down after that or I think I'm going to have nightmares for the rest of my existence, seriously, if this show was to find the campest thing in the UK, this would probably manage to beat even a Mu

sical Heroes party

at Diva Fever's house (BARBARA STREISAND). To conclude, the one word to describe Rylan's performance tonight is

'Why?'
Melanie Masson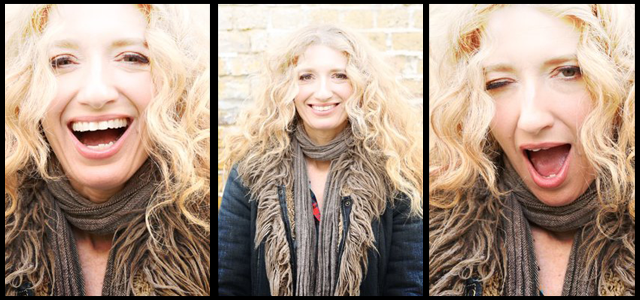 'Never Tear Us Part' (INXS/Paloma Faith)

- 9/10 -
It seems quite fitting that the final performance of the night in a competition where people sing is someone who can actually sing *glares at previous performer*. Melanie is incredible, I love this song, both the original and the standard John Lewis track of the year version by Paloma Faith but Melanie is definitely doing it every bit as well as the aforementioned artists, she has a set of lungs on her doesn't she? Janet Devlin's mother is wearing a white suit tonight, I hope she doesn't eat Spag Bol later, it might

n'

t come out too well. Anyway, that was just brilliant, Melanie is a superstar and if she goes out an earlier than the semi-final, I will go to the judges houses (their actual houses, not the 'Judge's Houses') and well I don't know what I'll do but I'll be very angry! I love the whole feel of the performance, the arrangement is beautiful, forget Adele, she could record a Bond Theme right now, she has the voice for it and I just can't wait to see what else she does in the competition because she's bloody good at what she does already, VOTE FOR MEL

ANIE RIGHT NOW. THANK YOU VERY MUCH.
Eliminated:
Results
Bottom Two:
Melanie Masson
District 3


Another bittersweet sing-off for me, on the bright side, I'm pleasantly surprised to see District 3 here as they're terrible and need to go home now but Melanie shouldn't be here, she should be way up the voting not at the bottom and although I'm sure she's going to smash it tonight as always, I do fear that another terrible judges' vote will ensue, alienating another three quarters of the viewers who can still

be bothered with this circus side show.
District 3 - 'Everything I Do (I Do It For You) - This is just as bad as their performance last night, absolutely no energy, zero chemistry between these guys and vocally as flat as a pancake, their harmonies may as well not exist because they're completely unimpressive and considering that these guys have been together for probably about 10 times as long as Union J have as a four-piece, I really don't know how their harmonies continue to be so weak. Without counting my chickens before they're hatched, Melanie SHOULD (note the lack of using the word will as anything is possible on this show) sail through even

if she comes onto the stage and farts into the microphone.
Melanie Masson - 'Stay With Me Baby' (Lorraine Ell

ison

) -
This is a brilliant performance, as I said it really wouldn't take much to beat the frankly shoddy effort from District 3 there but Melanie most definitely has come up trumps with the sing-off performance, she really has a fighting spirit and you can feel the emotion and passion in her performance of the song. Melanie needs to stay in the competition because the Overs category will feel so dull without her, Gary has already lost Carolynne, there's no way Melanie should even be in this position but I 100% hope that the judges don't lose a once in a lifetime talent like her, nobody else in the competition has her bluesy, soul-rock tone and I'd be furious if we lost that to a samey boyband with

flat harmonies.
Louis says that both acts did a great job in the sing-off (that's a lie, District 3 were terrible) and that whilst he's backing his own act, he really hates to send Melanie home. Tulisa is next to vote and she mumbles something about Melanie having amazing voices and District 3 having beautiful harmonies (is she high?) and says that her heart is with the boys so she's sending M

elanie

home. Oh, I wasn't actually aware that this part of the show was now called The Personal Preference Off, woe betide me who thought the judges were supposed to base it on the singing. Gary unsurprisingly follows suit of Louis in backing his own act but disappointingly fails to point out how excruciatingly bad District 3 were again tonight. It's down to Nicole and she makes a point about Melanie being the oldest competitor and really conveying how much the competition means to her in her save-me song, that's actually a great point, the lads are young, they'll have plenty of opportunities, Melanie is the oldest contestant and as melodramatic as it might sound, without something like this, older musicians won't get a look in, most record companies only care about flogging half-naked 20-something females singing dance-pop and squeaky clean teen boys to anyone stupid enough to buy their heavily manufactured music. She has sense and sends home Di

strict 3

. So we're back to Deadl

ock

again.
Eliminated:
Are they actually having a laugh? An authentic blues-rock singer with an incredible vocal range, an endearing personality, tonnes of conviction and a completely unique tone is sent home in favour of a generic pop boyband who can barely hold a well harmonized note? Is this genuinely the face of modern music? Well yes, I've known that it is for a while but seriously? I literally have no clue what to say, all I can say is yet again the moneymaking scheme of opening phonelines at the start of the show has claimed another amazing performer because she had the misfortune of not being a Justin Bieber clone and being given a late performance slot which now seems to have the oppposite effect to what it had in previous series, spelling doom for whoever gets a late slot. This is no way the highest standard ever, I could literally name about four contestants who I really like right now (James, Jade, Lucy, Kye) and three I quite like (Union J, Ella, Jahmene) whereas in previous series I have loved so many, this is shaping up to be a terrible series

.
This entry was posted on 2:21 PM, and is filed under
Christopher Maloney, District3, Ella Henderson, Jade Ellis, Jahmene Douglas, James Arthur, Kye Sones, Lucy Spraggan, Melanie Masson, MK1, Rylan Clark, TV, Union J, X Factor UK, XF Series
. Follow any responses to this post through
RSS
. You can
leave a response
, or trackback from your own site.