I'm currently looking for some new writers in order to expand the blog given that I can't post the amount of things I'd like to. So if you are interested in writing about anything related to music (news, TV shows, album reviews, introducing artists) just drop me an
email to musicisthedoor@gmail.com
and we can discuss some of your ideas.


I'm looking for a Swedish translator, if anyone is interested, please email me.
Marie's group NJOY was the first act eliminated during last week's result show, which saw the girlband facing Freja Modin during the sing-off. The judges supported the blond singer, who eventually made it through to the Top 11. Well, also have Eurovision 2012 winner Loreen performing her newest single "Crying Out Your Name" tonight, so watch out for that! ...
It's time to face the music!
Recap after the JUMP ...
Benny Hult
Crazy (Seal) - 5/10
- Not as dull as her previous song was but this still felt quite dated to me. The problem here is clearly Orup, he's been doing a crappy job for all his acts and it shows on their performances. The arrangement was weird, it took all the soul of it away. His voice was mediocre at best and that's because the performance was meant to sound that way, which was definitely a bad move by his coach. -
VIDEO
Oscar Zia
DJ Got Us Falling in Love Again (Usher) - 4/10
-I don't like the direction Oscar is going. Ison gives him this cool current songs but somehow, his voice is really mediocre. The dancing doesn't help either, he's trying to be overly sexy and instead it just looks funny, plus by trying to get the moves right, he forgets to sing in tune and it's all crap from that point. If he survives this week, and I know he will, I hope the focus is on his voice the next time he takes the stage and not on the dancers. -
VIDEO
Frida Sandén
Wherever You Will Go (The Calling) - 7/10
- Her sisters are in the audience tonight, some extra pressure for Frida. As a reminder, she was painfully off tune last week so everything she does tonight will be better. And it is. She hits all the notes and works the stage like a pro but it's all a little too perfect for me, I wanted her voice to crack or at least do something different, but everything she did was by the book. I enjoyed her performance though, it sounded really great if I'm not being picky. On the other side, her outfit was hideous too, a jean jacket? Seriously? -
VIDEO
J.E.M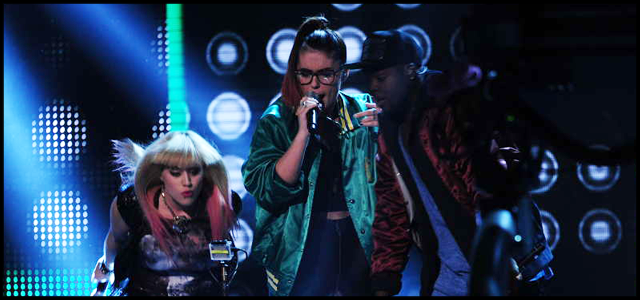 Ghetto Superstar (Pras) - 6,5/10
- Not a fan of this song for them but on the other hand, it must be really hard for Marie to find a suitable song for them. She needs to showcase one singer and two rappers and not many good songs feature both of them. With that said, Marie did good enough with this song, it gave Jeremie and Margime plenty of space to rap and it also gave Elli something to sing, despite she kept singing the same line over and over again. But they've swag and are current, so good for that. By the way, was it just me or this performance was really short? It ended quite abruptly to me, didn't it? -
VIDEO
Freja Modin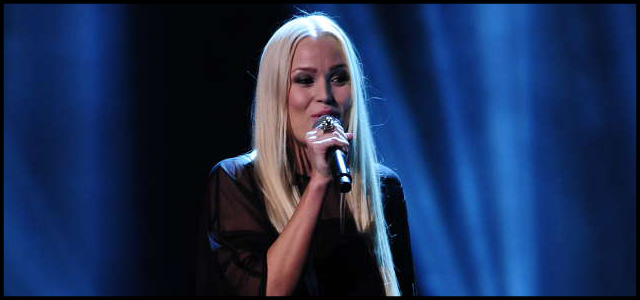 Bara Himlen Ser På (Eric Gadd) - 6/10
- Ugh, I want to punch Orup. Another Swedish song for Freja? It would've been a different case had he given her an upbeat current song but he picked another slow old ballad for her. Her voice is gorgeous and I really enjoyed some of the little things she did with it but once again, it felt a bit dull because it didn't go anywhere. It started at one point and it never go up, it just stayed there. Right now, I think Freja is running on fumes. -
VIDEO
Isak Danielsson
Keep On Walking (Salem al Fakir) - 8/10
- As the weeks go by, I'm starting to believe that Isak will be taking the crown once we reach the final. It's impossible for someone to be so good! He's got the best, most original voice in this competition and each of his performances feels both current and interesting. He really sang the heck out of this song, which is quite hard to sing, even sounding better than the original artist. I also loved how he moved during the performance, I hope Oscar took some notes, he should really learn one or two things from Isak. -
VIDEO
Awa Santesson-Sey
Mercy (Duffy) - 4/10
- A lot better than "Call Me Maybe". It was wise for her not to sing the initial notes, cause I know she wouldn't have hit them and she probably knew it too. The arrangement was good, it made the song sound slightly clubby but being honest, Awa just isn't a strong singer. Yeah, she's good for a 14 y/o but compared to the rest of the contestants, she just lacks the ability. On the plus side, she's a great performer, I like watching her, I just don't like listening to her. -
VIDEO
Hey Mary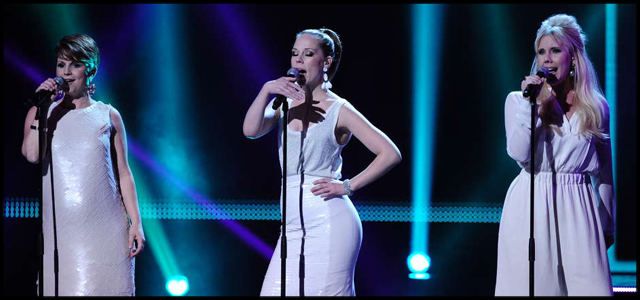 I Love It (Icona Pop) - 7,5/10
- I love this Icona Pop song. It was a big hit in Sweden, so I'm glad they are singing it on the XF. It's hard to find the right tune for their style but this one fit it quite well. They gave it a certain retro vibe but it still felt current. Their voices sounded great, I really like their sound but on the other hand, this wasn't a performance that made me wanna vote for them and for that reason, I'm not sure the public will fully support them. -
VIDEO
Alexander Holmgren
The Whole of the Moon (Waterboys) - 6/10
- It's official, Orup can't even pick one good song. Was he deliberately trying to give Alexander an old fashioned song or this is his idea of current? He's got a remarkable voice and his tone is really interesting but this type of songs aren't doing any favours to him. I'm read to bet Orup will be the first one with no acts left. -
VIDEO
Manda Nilsénius
One Last Time (Agnes) - 6,5/10
- I couldn't listen her voice at first, it was very quiet and despite I loved the staging (the flowers and the lights created a cool effect), that was about all I enjoyed about this performance. This song wasn't for Manda, her voice didn't fit this song and despite she sounded ok, it was not special and it's a shame, cause she's one of my favourites. -
VIDEO
Malcolm Brandin
Galen (Malcolm B) - 6/10
- I beg Malcolm to rap in English, at least I'd be able to understand what he's saying and don't sound as idiotic when talking about his performance. I guess it was a good rap, the staging looked great and he seemed to be doing a good job, so there's that. I want him to sing a cover though cause it's a bit unfair that he's singing his own raps all the time. -
VIDEO
Ranking
Isak Danielsson
Hey Mary
Frida Sandén
Manda Nilsénius
Alexander Holmgren
Malcolm Brandin
J.E.M.
Freja Modin
Benny Hult
Oscar Zia
Awa Santesson-Sey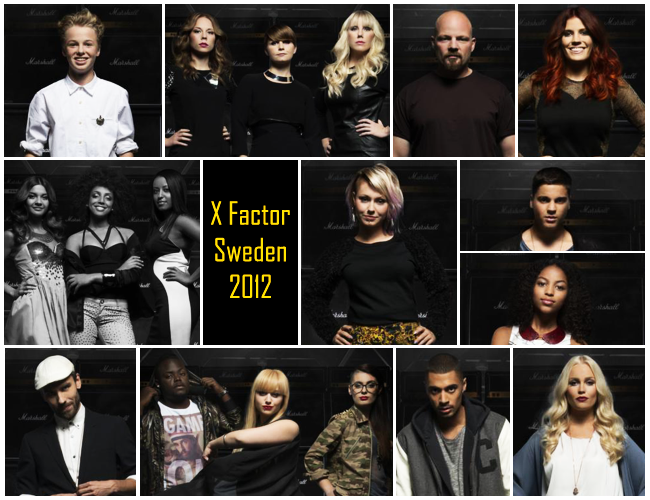 Freja Modin
Hey Mary
Freja Modin
- Genom Eld (Oskar Linnros) - Why does she keep singing in Swedish? Shouldn't she try showing a different side of her? Oskar Linnros is better than what she did previously though. She's got a good voice but she's not properly showcasing it. -
VIDEO
Hey Mary
- Emotion (Destiny's Child) - Now I get why they don't normally sang by themselves. Their voices aren't strong as individual singers but their harmonies are lovely and that's obviously what they are good at. The performance was a bit dull but I do think it was a little better than Freja's. -
VIDEO
Elimination:
Orup tries saving Freja but the other judges all save Marie's group Hey Mary. It's a shame because there was a lot of potential in Freja's voice. The problem is that she got a crappy mentor who couldn't handle her talent. Orup better get fired after this season, he clearly sucks at this.
This entry was posted on 5:16 PM, and is filed under
Alexander Holmgren, Awa S-S, Benny Hult, Freja Modin, Frida Sandén, Hey Mary, Isak Danielsson, J.E.M, Malcolm Brandin, Manda, Oscar Zia, TV, X Factor Sweden, XF Series
. Follow any responses to this post through
RSS
. You can
leave a response
, or trackback from your own site.