I'm currently looking for some new writers in order to expand the blog given that I can't post the amount of things I'd like to. So if you are interested in writing about anything related to music (news, TV shows, album reviews, introducing artists) just drop me an
email to musicisthedoor@gmail.com
and we can discuss some of your ideas.

Published by Kevin Mc Stravock

We've already met twelve of our top thirteen acts after Tulisa, Gary, Nicole and Louis chose their contestants for the live shows in last week's Judges Houses but for one of Adam Burridge, Times Red, Amy Mottram and Christopher Maloney, it will be second time lucky as the winner of the wildcard vote will join the other contestants in the line-up. With the theme celebrating the OIympics Success this summer with inspirational songs and songs by musical heroes, who will get gold and who will have a false start? It's Time To Face The Music!
Recap and videos after the JUMP ...
And the winning wildcard who joins the rest of the top twelve is.........
Christopher Maloney
! How terrible to be honest, the one act from the wildcard candidates who I wasn't a fan of and who I believe isn't worthy of his place in the competition.
District 3 (Formerly known as GMD3)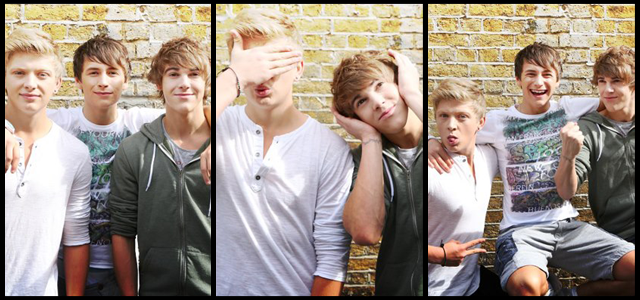 'Simply The Best' (Tina Turner)- 3/10
- Up first are Louis' boyband District 3. The trio were renamed after Louis and his helper at Judges' Houses Sharon Osborne decided that their name needed to be changed because it 'sounds like a virus'. Personally I think they could have saved all the effort and put through a better group in their place. District 3 are singing an arrangement of 'Simply The Best' which is absolutely unrecognizable, you really wouldn't know what they're singing because the only connection the song has to the original are the lyrics. This is relatively poor, their vocals still haven't progressed enough for my liking, relatively flat harmonies, poor arrangement and overall, considering that they're on first, I'll be shocked if District 3 aren't in danger tonight unless everyone else does poorly.
James Arthur
'Stronger' (Kelly Clarkson) - 8/10
- James is easily the strongest boy in the competition, he has a really unique voice and a very distinctive style and I love how he arranges the songs to fit his style, he's one of the few true artists in the competition currently. I don't love how he's went with a pretty oversung song as it's hard to stand out on something that most people are bored of but he put his own spin on the song and his rapping was excellent, I really hope he strikes a balance between upbeat performances and downbeat performances in the competition as with the right mentoring, he's bound to make at least the last few weeks of the competition.
Melanie Masson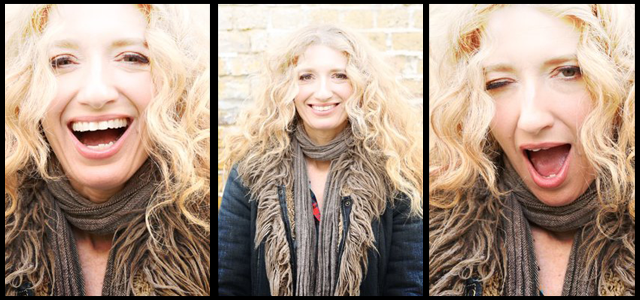 'With A Little Help From My Friends' (The Beatles) - 9.5/10
- I absolutely love Melanie, she's easily one of the best Overs to be in the competition ever and she's certainly the best rock singer the show has had, possibly ever, for now, the best since Ruth Lorenzo in Series 5. Gary has chosen a great track for her, it's a definite classic and a very good song to show off her powerhouse rock vocals, I just hope it doesn't come across too dated. Thankfully, she's absolutely nailing it, she looks great, she's singing with power but she's not oversinging the song like people tend to do when they're powerful vocalists. Wow, did she absolutely blow the roof off with those big notes or what? Melanie is absolutely astounding, easily the best of the night so far, I don't see how anyone will manage to top that to be honest.
Lucy Spraggan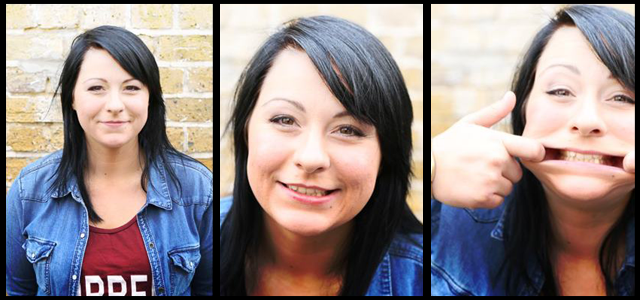 'Mountains' (Lucy Spraggan) - 7/10
- Lucy is apparently 'singing her own song, a first for the live shows'. Obviously Tulisa forgets Chico then who sang 'It's Chico Time' on the lives in Series 2, anyway, it's definitely a risk considering the fact that the theme is about Olympic Heroes, why couldn't she have just done an inspirational song and if she really wanted some creative control, added her own twist to the song. I like the song, it's probably my favourite of all the original songs she has performed so far but the problem is that it's hard to really connect with Lucy when you're unfamiliar with the original songs she is singing. It's okay very once in a while for her to sing something original but if she does it more often throughout the competition, it will turn into overkill. At the end of the day, yes she can write songs and her writing skills are good but it's not fair if she can just go with an original song which is really a bit of a safe option as she can't be compared to anything.
MK1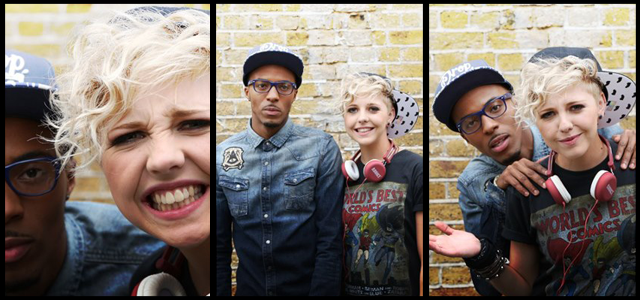 'Champion/Everyone's A Winner' (Chipmunk/Hot Chocolate) - 6/10
- MK1 may be the most interest of the three groups through to the live shows but the one thing they may struggle with is connecting to the audience as they lack likeability. The duo are very urban and very current but I feel like they're maybe too 'out there' for their own good, the public don't like acts being too different from the norm which may have contributed to Misha B's lack of support during the shows last year despite her performances being very good. MK1 aren't as good tonight as they have been before, maybe as I'm not sold on the song choice, I don't love Chipmunk and I feel like there was too much rapping and not enough singing and we didn't really get to hear Charlie's strong singing voice enough. With that said, they were easily better than their group counterparts District 3 but with the other two groups having teenage girl fanbases, I think MK1 are going to struggle to get the votes tonight and could easily be going home.
Christopher Maloney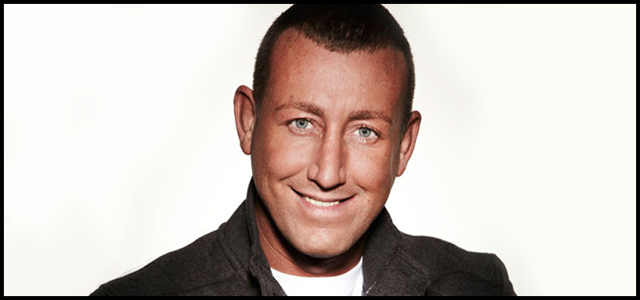 'Hero' (Mariah Carey) - 2/10
- It's just my luck that the one wildcard I didn't want to win the vote is the one who has won the wildcard vote. Christopher pretty much epitomises everything I don't like in an act, his voice isn't that great, his stage presence is non-existent, his style is completely dated and every song he sings, he does it in a completely dull, cruise-ship style which is no way going to sell records. Aside from that, his sob story of loving his nan is completely irrelevant considering that most of us love our nans surely and his whole 'shakey nerves' thing just comes across as a big act considering that he himself has been performing professionally on cruiseships, surely someone with performance experience can't be shaking like a leaf even when they're performing in-front of two people (see Judge's Houses). This song is fine but god is his rendition of it poor, I really hate the way he is singing it, if this was the type of winner the UK wanted then they would have voted for Daniel Evans in Series 5 because Christopher is essentially him in the fact that he has a dated style, sings dull ballads and is mainly here because of his sob stor. On a brighter note, Nicole came out with a corker in 'Do you want some burger in that cheese?' and thankfully not everyone is sucked in by his sob story as Louis made it quite obvious that he sees right through him in his comment 'Have you been on a cruiseship recently?
Union J
'Don't Stop Me Now' (Queen) - 3/10
- I wish Union J had been the sole boyband in the live shows because when you compared District 3 to them, it's quite embarrasing for the trio who just don't match up to Union J's tight harmonies, great individual vocals and cool style. However, what in under God was Louis thinking with that song choice? Why would you ever choose a Queen song for a boyband in the first week? It's far too adventurous for them vocally and they're really struggling, in particular their harmonies are suffering as a result, I can't believe that Louis has chucked away his only potential winners with a really bad song choice, if they're lucky enough to avoid the bottom two tonight, they're going to have to seriously up their game next week as right now, the Groups category will not be making it two in a row in terms of winners, Union J had so much to give or so it seemed but that was a disappointment and it wasn't neccessarily their fault.
Jade Ellis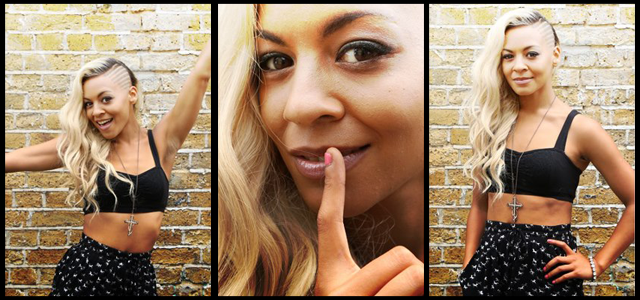 'Hero' (Enrique Iglesias) - 7.5/10
- Jade is easily one of my favourites, definitely the most interesting Girl. On a side note, her daughter is the spitting image of her and might possibly be competition for Leanne Dlamini's daughter from auditions in 'cutest auditionee's child'. Jade is sadly quite overlooked in the competition with both Lucy and Ella getting loads more airtime than her but after this performance, there's every chance that she could pull off a Rebecca or Alexandra and become the dark horse of the competition. This song is a nice, if dull choice and is probably a little more watered-down than I would have liked for Jade as I feel like the really urban stuff she did at auditions was great however there is no denying that she has an incredible voice, her tone is absolutely fantastic and more than makes up for the fact that she's not just as powerful vocally as some of the others. As people have pointed out, she's not unlike eyepatched 90's singer Gabrielle although I feel like her tone is slightly more reminiscent of Alesha Dixon though I can also see the comparisons to the former. Aside from being slightly dull and the sound being a bit strange, Jade gave a really good performance tonight and most definitely deserves to go through to next week, I just hope she gets the votes as if she can make it through the first few weeks, she may end up being a surprise finalist.
Rylan Clark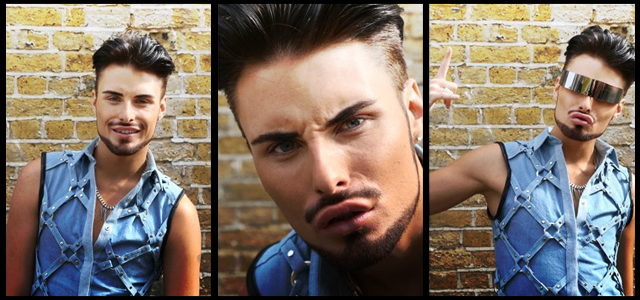 'Gold' (Spandau Ballet) - 5.5/10
- Those who have been following the blog from the start will recall that I'm not exactly a massive fan of perma-tanned Essex bloke Rylan Clark whose vibrant personality, OTT performances and irritating over-dramaticness have made him a bit of a hate figure in the competition, not least because his voice isn't all that very good. However, I must hand it to him, I do find him more interesting than quite a few of the other acts even if it may be for the wrong reasons. Oh dear, they appear to be trying to do a sob story with him as he and Nicole are seen weeping as they look at the Twitter comments he has received and Nicole tells of the death threats she previously got when appearing on 'X Factor USA' as a judge. With that all done and dusted, Rylan is performing an Egyptian styled performance with lots of bizarre dancers and pyramids and thrones etc. clearly still emotionally scarred by his Twitter feedback. The vocals aren't particularly good, they're not awful but they're still very average, distinctly more average than his counterparts in the Boys category but I'll give him the fact that he's more interesting and entertaining than any of the groups were tonight but maybe just lacked the vocal quality of MK1.
Kye Sones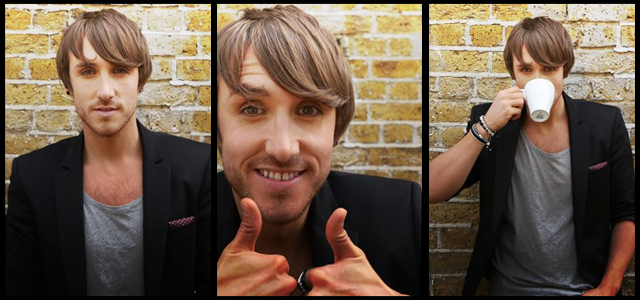 'Man In The Mirror' (Michael Jackson) - 8.5/10
- Kye is actually doing a really good job so far in the competition, he still reminds me of Matt Cardle but he appears to have a lot more charisma and creativity than the former winner. Kye's only fault in my eyes is that at times, he does struggle with the bigger notes and we saw that at Judge's Houses in his rendition of 'Payphone'. With that said, tonight he is doing a genuinely very good job on this Michael Jackson track, I hate how this song is rolled out every year to be performed by one of the competitors but this is probably the best cover of it we've ever seen on the show, despite a slightly shaky start, Kye really comes into it on the chorus and the whole choir vibe manages to become a part of the performance without seeming too clichéd. I don't think Kye pulled off the best performance of the night but it was still well up there, I really enjoyed Kye's performance tonight, he's bound to be through, right?
Ella Henderson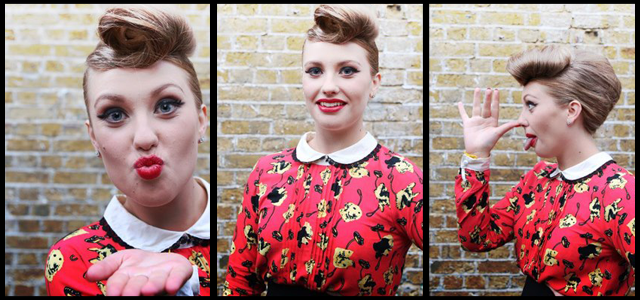 'Greatest Day' (Take That) - 9/10
- The typical 'contestant sings one of judge's songs as good as judge' moment now as Ella takes on Take That's 'Greatest Day' right infront of the band's lead singer Gary Barlow's eyes. All I can say is that Ella is the frontrunner for a reason, she has a fantastic voice, definitely one of the most powerful the show has had and certainly considering her age, one of the most impressive. I think her bootcamp and even her audition were probably more impressive because both felt like fresh performances rather than a good cover of a good song but all the same, even though I feel like after so many ballad performances, another ballad can get a bit dull, she has delivered one of the best vocal performances of the night. If Tulisa can manage to convince us that she can also pull off upbeat songs remarkably well, I see no reason why Ella cannot pull a Leona. On the other hand, there is a chance that she may peak too soon and end up falling at the final hurdle, finishing either 4th or maybe just missing out on winning, in 3rd or 2nd position. It's far too early to tell yet but considering the size of her fanbase, Ella is a dead cert for the second half of the competition at the very least.
Carolynne Poole
'Starships' (Nicki Minaj) - 9/10
- Carolynne is one of my favourite contestants this year, we've never really had a proper country singer but what is so brilliant about Carolynne is that she's not just a typical country singer who fits in that box, so far she has tried to change it up a little by singing predominantly non-country songs with her unique tone which is a mixture of country and adult-contemporary. Tonight however is a big risk as Gary has given her a relatively generic dance-pop song by a Hip-Hop singer and she's hoping to impress the judges with her country influenced rendition of the song. Well you have to give her at least 5 for taking a risk and not being afraid to step outside of her comfort zone. The arrangement itself was actually really good in my opinion, there was something incredibly cool about the instrumental backing and although parts of the song felt better than others, I disagree with the judges about the song possibly being too much of a risk and not sounding right in the country style she was singing it in, I thought it was definitely the most interesting performance of the night, finally a judge really took a risk and managed to allow an act to adapt a song to their style, something that other shows such as American Idol have been doing for years. Best of the night? I think Melanie was slightly better still but I so hope Carolynne doesn't end up in the bottom two as she no way deserves to go home considering how bad some of the rest have been.
Jahmene Douglas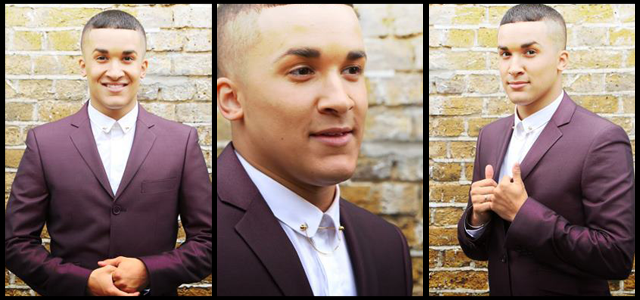 'Imagine' (John Lennon) - 7/10
- Oh look, a ballad, I would never have imagined that! Jahmene is one of the front-runners after his much praised audition where he performed 'At Last'. However, his nerves have been holding him back in the bootcamp and Judges' Houses stages to the point that I don't think he has shown his best since auditions, to be quite frank, I wouldn't have been putting him through bootcamp if it hadn't been for knowing how good he was at auditions. Nicole really hopes that Jahmene can hold it together because she says that he's easily one of the most talented in the competition and I have to agree with her on that, he is vocally one of the strongest. His rendition of this song is pretty good so far, it's a tough song to do justice to but his voice is very strong, vocally he's one of the strongest males the show has ever had and he's definitely better tonight than the previous two stages. With that said, a few things that hold me back in really getting behind him are first of all, his stage presence, I don't think that he has very much stage presence or star quality, he's doubtlessly talented but his performances don't captivate me in the way that technically weaker singers but better performers like James and Lucy's do. The other thing is that he really needs to tone down the vocal tricks as it does become vocal gymnastics at times to the point where it really takes away from the performance. He's really talented but he does need to know when to hold back.
Ranking
Melanie Masson
Carolynne Poole
Ella Henderson
Kye Sones
James Arthur
Lucy Spraggan
Jade Ellis
Jahmene Douglas
MK1
Rylan Clark
Union J
District 3
Christopher Maloney
Bottom Two Prediction:
District 3
MK1
Eliminated:
MK1
Results
Bottom Two:
Carolynne Poole
Rylan Clark
I didn't really see this one coming, I'm not so much surprised but a little bit sad that Carolynne is in the sing-off. It's a disgrace really that someone with her talent is in the bottom two after the state of all three of the groups last night, the judges better save her or there'll be hell to pay.
Rylan Clark - 'One Night Only' (Jennifer Hudson)
- There's no denying that Rylan is an interesting performer who can definitely intrigue the public but he's not a great singer at all and this is probably the worst he has actually performed in the competition, it's horribly out of tune, out of timing and it's just so average that it almost seems like bad karaoke at a wedding after a few too many drinks. Rylan definitely doesn't deserve to be saved after that, it just was a complete shambles.
Carolynne Poole - 'There You'll Be' (Faith Hill)
- Carolynne being in the bottom two hasn't shocked me per sé as she's an attractive girl and she chose a risky song last night so the lines opening before performances and the negative comments for her performance won't have done her any favours. With that said, there's no way she should be in this position but maybe it may be to her advantage in the long-term as she's really proving why she deserves to be in the competition. On a side note, who the hell was that whispering in Louis' ear? Not only was it rude but if it's who I think it was, I have a bad feeling about this.
No surprises as Nicole backs her own act Rylan in sending Carolynne home whilst Gary does the same for his over but not without having a few harsh words for Rylan, I wish he would hold his tongue sometimes as I personally believe that Rylan may have received less votes if Gary hadn't been so harsh last night. Tulisa bases it purely on the performances she saw in the sing-off and says that although Rylan is good entertainment, Carolynne really fought for her life there, she sends home Rylan. Over to Louis now and Dermot informs him that they're tight for time so he has to be quick, Louis delibirates, then delibirates some more, then asks Tulisa's advice, then Nicole and Gary shout random phrases at him to get him to save their acts. Then he looks confused, then Dermot pushes him so he says 'I'm keeping Carolynne'. Yay! A novelty act is gone in the first week! Oh, wait, Carolynne doesn't get the chance to smile and thank the judges before Dermot informs Louis that apparently he needs to say who he is sending home. Of course, if he said he was saving Rylan, it would be fine. Louis panics and then says I want to save Rylan and I want to save Carolynne. Clearly prompted by the producers, Dermot pushes him once again prompting him to take it to deadlock. So 'I'm taking it to deadlock' counts but 'I'm keeping Carolynne' doesn't? Or does it just depend if it goes the way producers want?
Eliminated:
Carolynne Poole
What an absolute disgrace, this is supposed to be the sing-off and I don't know whether to be angrier at Louis, Nicole, the producers, Rylan or the public for not voting for her. Carolynne should have been a finalist at the very least, what a bloody shambles. The producers ought to be ashamed of themselves!
This entry was posted on 5:03 PM, and is filed under
Carolynne Poole, District3, Ella Henderson, Jade Ellis, Jahmene Douglas, James Arthur, Kye Sones, Lucy Spraggan, Melanie Masson, MK1, Rylan Clark, TV, Union J, X Factor UK, XF Series
. Follow any responses to this post through
RSS
. You can
leave a response
, or trackback from your own site.