I'm currently looking for some new writers in order to expand the blog given that I can't post the amount of things I'd like to. So if you are interested in writing about anything related to music (news, TV shows, album reviews, introducing artists) just drop me an
email to musicisthedoor@gmail.com
and we can discuss some of your ideas.

Published by Kevin Mc Stravock

Another week, another slightly disappointing result as MK1 left us against Kye sones in the sing-off but hopefully Halloween week will finally see some of the deadwood such as Rylan head home. However, already, it's not without its' controversies as an announcement this afternoon revealed that Lucy Spraggan will receive a bye into next week's show
because of an illness. Diana Vickers anyone? It's Time To Face The Music!
Recap and videos after the JUMP ...
Kye Sones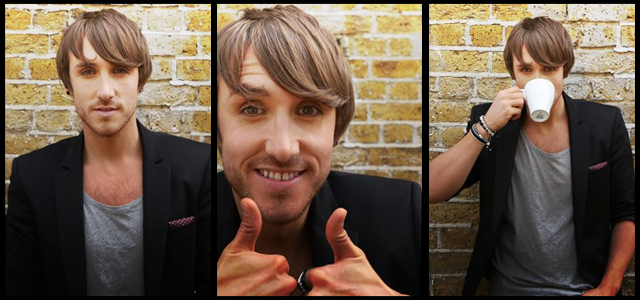 'Let Me Entertain You' (Robbie Williams) - 9.5/10 - What exactly does this song have to do with Halloween? It's about as suited to the theme as 'Baa Baa Black Sheep' would. With that said, I'm not going to start criticizing because he is doing a great job, for once he has managed to balance energy and vocals perfectly and he's managing to deliver a perfectly sung performance which is also entertaining and interesting. He runs off the stage and onto another stage running up past the audience, yet he manages to sustain his vocals. Kye hasn't picked a better week to give his strongest performance yet as Halloween week is always a big stumbling block for many of the favourites but he has managed to improve, I'm extremely pleased with that performance. Kye is bound to be safe tonight, if he isn't, then the public need their heads checked because unless everyone is incredible tonight, which is unlikely, I can't see how Kye will fail to be within the top half of the rankings tonight.
Union J
'Sweet Dreams' (Beyoncé) - 8/10 - Union J appear to be very hot and cold for me, they're either good or bad, never average, thankfully tonight is one of their better weeks, they're doing the Beyoncé track with surprising ease and their vocals are really good in particular their harmonies. If I had to give one minor criticism, I would say that I think they didn't connect with the song as much as I would have liked, it was all a little too much polish, not enough connection for my liking. Regardless, they're brilliant at harmonizing and they're much better than any of the previous boybands have been at this stage in the competition so I expect them to do well this year as long as they can keep the standard up. A very good performance tonight.
Rylan Clark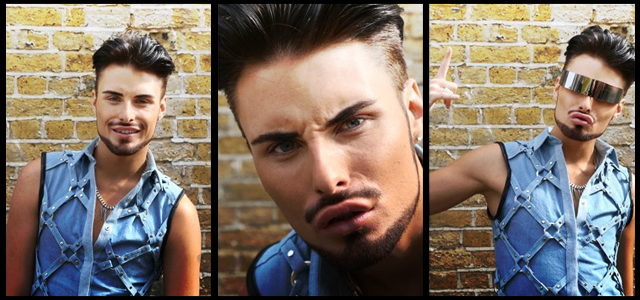 'Toxic/Poison/Horny' (Britney Spears/Nicole Scherzinger/Mousse T' - 4.5/10 - Rylan really isn't showing any sign of going away any time soon, is he? Sadly, I think we might be stuck with him for the foreseeable future so I'm going to be like Gary and put my dislike for him aside and judge him purely on the performance. Well, it certainly wasn't vocally much better than last week or the week before now was it? On the plus side, he did at least slightly entertain me this week, on previous weeks I've just found myself getting annoyed but he put on an interesting performance. With that said, I'd love to know what Halloween party the judges go to because none of these are even remotely Halloween related apart from their names being loosely linked to slightly scary things. This isn't as bad as the last two weeks but at the same time, a joke is a joke and Rylan needs to go in the next few weeks to be perfectly honest. I like that Gary didn't go OTT on him though, means the rebel voters won't be out in their droves to try and annoy Gary by saving him.
Ella Henderson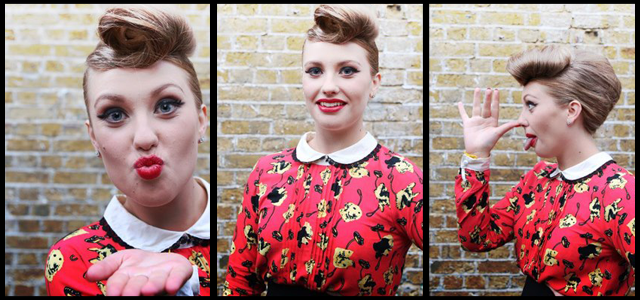 'Bring Me To Life' (Evanescence) - 6.5/10 - Ella had a good week last week and has been one of the most consistent so far but Gary had a bit of criticism to aim at her for her dancing, saying that he felt that it cheapened her act. However, this week, she's going back to what she's best at and she's taking on another ballad, a heartfelt rock song from a few years ago. This is going to be a tough one because the song is incredible and it's hard to do it justice properly, however if anyone can pull it off, Ella is the most likely to pull it off right? Wrong, this is not good at all, she's singing in the wrong key, this song should be sang in a high note not in a low note and Ella is singing it consistently in the lower vocal range which isn't going to work. If she was insistent on doing it this way, My Immortal would have been a better choice as she could probably pull it off better. She's not doing a good job of this, she seems to have completely forgotten the meaning of the song and is singing it with no real feeling, Ella is too popular to go but whilst I doubt it will happen, there is a slim chance that with Lucy getting a bye, Ella could be making a shock Bottom Two appearance. I don't see it happening but anything is possible this year.
Christopher Maloney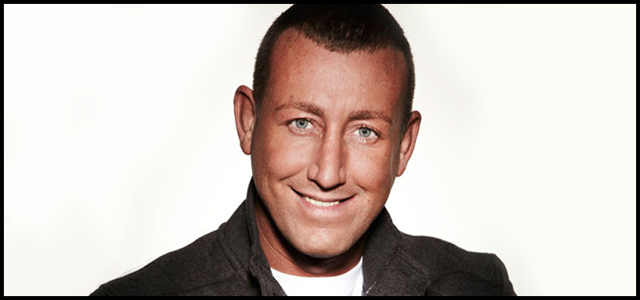 '(I Just) Died In Your Arms' (Cutting Crew) - 3/10 - Christopher hasn't had the easiest time in the competition so far, he has been called karaoke/cabaret/old-fashioned at almost every opportunity but tonight he wants to prove that he's not just a cruise ship singer, he can be a great performer. Somehow, I don't see him being any better and certainly not with this not at all Halloween song which is *shock* from the 80's once again. He's no better this week, a few bum notes, no energy, dull vocals, Christopher should be out by now to be perfectly honest but unfortunately, it's not the case. The judges aren't too harsh on him bar Tulisa who says that once again, Gary has given him an 80's song to murder. Gary responds by commenting on the smell of Tulisa's breath saying he can smell 'fag ash'. The controversy!
District3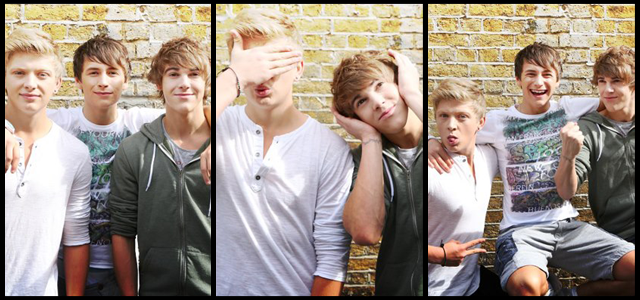 'Every Breath You Take/Beautiful Monster' (The Police/Ne-Yo) - 0.5/10 - I take it all back, on reflection I was harsh on the boys last week because compared to this, last week was world class. I would probably rank it about 7 or 8 after listening to this. They start off with a slow ballad, the original being by The Police before mashing the song up and starting into a modern Ne-Yo song. Neither of the performances are good, the first is probably weaker but overall, this is really terrible, their vocals are really poor, their harmonies even more so. This is just dreadful, even Rylan and Christopher were much better than this, I really don't know what Louis is thinking. They are bound to be gonners come tomorrow night surely?
Jahmene Douglas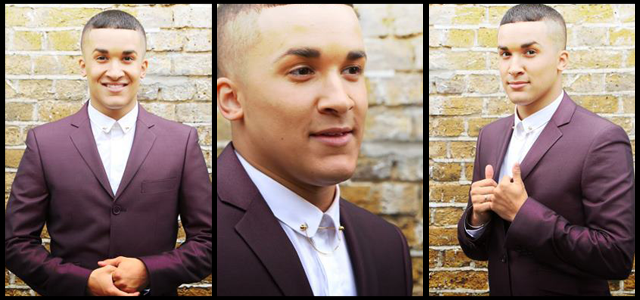 'Killing Me Softly' (The Fugees) - 8.5/10 - Jahmene got to perform at a charity gig organized by Samuel L. Jackson last weekend. We see a short clip of him singing at it as well as Samuel backing the guy, saying that he wishes him all the best for the competition. With that formality over us, he's up on stage performing and this week he is singing a song by The Fugees which has been sang by Roberta Flack and Lauryn Hill. Fair play, he is a bit basic for my liking but he's singing this relatively well but I wish he had tackled the Lauryn Hill version as the song needs a bit more energy and it was lacking with this arrangement of the song. Vocally, he's probably one of the best if not the best full stop but he needs to do something a bit less safe next week or the public will get bored of him. Overall, a solid effort.
Jade Ellis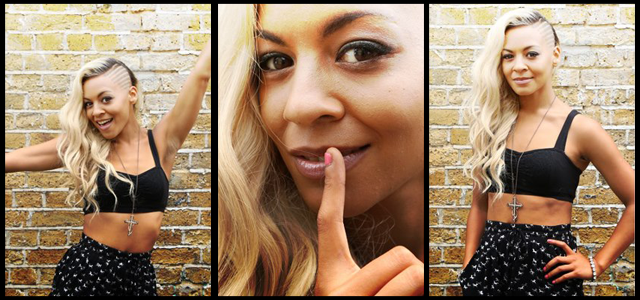 'Freak Like Me' (Sugababes) - 8/10 - My favourite performer of the series now, she's a brilliant singer and has a lovely tone and this week she wants to make up for the lack of energy in her previous performance due to her throat problems. She's singing a great track but I'm worried it might be below her, vocally, she has been better but overall, she's doing a very good job on this. I could listen to Jade's voice all day long, she has an exquisite tone and I love the way she performs the song, I will be really saddened if she goes home after the rediculous comments from the judges, so Louis, Rylan is good but Jade is terrible? I have a bad feeling that after negative comments, Jade might not survive but let's hope she has enough momentum to make it through to next week.
James Arthur


'Sweet Dreams' (Eurythmics/Marilyn Manson) - 10/10 - James was the best of the night last week and it's looking like he could be the same this week, for once he isn't performing with a guitar and he actually sounds better without it. I love the song choice and the arrangment, it's dark and looming but very atmospheric. James is the recording artist the show needs, they need someone distinctive and different, not samey and generic and I honestly think James may have it in the bag if he can keep this standard up. The judges rave about him once again, not a wonder as he is such a great performer and he has the perfect voice for the song, really glad that Nicole went down the more imaginative route this week for James' performance, brilliant, so pleased, such a great end to the show.
Bottom Two Prediction:


Eliminated:


Although I love her, I completely saw Jade being here but I wasn't expecting it to be Union J she would be up against although I'm not entirely shocked as they were good but not stand-out last night. However, for me, Jade needs to stay, she is a more distinctive talent and her voice and tone is far more individual than Union J who whilst being a good boyband, aren't exactly different.
Union J - 'Perfect' (Pink) - This is absolutely awful, the boys seem a bit shell shocked that they're here, maybe as they're constantly begging for votes on Twitter. Where is their fight or drive? Their attitude is not good, if you're going to sulk then why come on the show when you know there is a chance you might appear in the bottom two at some point. I'm so disappointed, Jaymi's solo is the only thing that manages to hold this performance together, they haven't just slipped, they've completely stumbled, really bad sing-off.
Jade Ellis - 'White Flag' (Dido) - And as if to prove my point, Jade comes on stage and really sings with her heart and soul. This is such a beautiful sing-off, she pours her emotions into the song and as if loving the original wasn't enough, she does it even better with her bluesy, soulful tone. If the two neutral judges don't send the boys home after that shoddy attempt at a sing-off, the show is dead for me. Jade is an incredible artist, I just hope we don't see her go home after what for me was, one of the best save-me performances ever.
Louis
wastes no time in sending home Jade but gets a bit emotional about Union J being there. Louis, maybe your terrible mentoring in turning them into a generic One Direction clone has a large factor, no?
Tulisa
says that she's backing her own act too and sends Union J home.
Nicole
now and she basically undoes all the great work she had been doing so far by making a rediculous decision, noting that Jade was amazing but says she will get a record deal anyway so she's sending Jade home. Nicole, that isn't how the show works, this is the sing-off, not anything else.
Gary
now, after making a big fuss over his Overs going, he better not cop out here, this is a singing competition Gary, remember? Obviously he doesn't as he says some guff about Jade not wanting it as much as he wants it for her and sends Jade home.
Jade Ellis
This is disgraceful, an absolute joke. Forget Carolynne and Melanie, this is the most disgraceful elimination so far, nobody in the world can sit and tell me that Union J sang better, they were terrible, really bad whereas Jade poured everything into her sing-off song. Losing a unique talent like hers puts the nail in the coffin for me. This series is basically dead, fingers crossed that Rylan and Christopher make the final two now so the show can receive a proper burial. Terrible decision!
This entry was posted on 4:55 PM, and is filed under
Christopher Maloney, District3, Ella Henderson, Jade Ellis, Jahmene Douglas, James Arthur, Kye Sones, Rylan Clark, TV, Union J, X Factor UK, XF Series
. Follow any responses to this post through
RSS
. You can
leave a response
, or trackback from your own site.