I'm currently looking for some new writers in order to expand the blog given that I can't post the amount of things I'd like to. So if you are interested in writing about anything related to music (news, TV shows, album reviews, introducing artists) just drop me an
email to musicisthedoor@gmail.com
and we can discuss some of your ideas.

01 October, 2012 11:40 PM
We were in for a major shocker last week when judges favourite What About Tonight ended in the bottom 2 with Over Nathaniel Willemse. The judges decided to go to deadlock, revealing that WAT had received the least amount of votes, thus leaving the competition. The Top 10 will be singing, coincidentally, top 10 hits. Who end up being a one hit wonder? ... It's time to face the music!
Recap, videos and POLL after the JUMP ...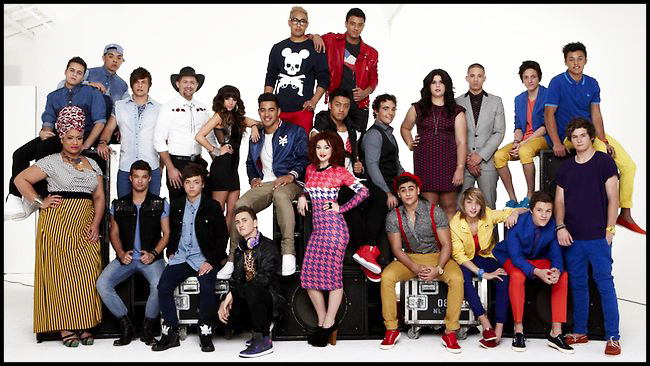 Justin Standley
"Some Nights" - 4/10 -"I got caught up in the competitiveness of last week, instead of just enjoying the song and singing like I know I can sing. I gotta forget about competing and just get out there and enjoy what I do". The old fashioned Justin will attempt to sing a contemporary tune. It's no secret I don't like Justin's style but in case it's not clear enough I'll point it out again. His performance skills are as worse as Jason's, he's old fashioned, exaggerated and very karaoke. Guy did a good job with the song choice though, it fits perfectly and Justin did good enough with it but I just couldn't stand watching him dancing like an idiot and doing weird faces. There was too much going on there and that happens to be the case every week.


The Collective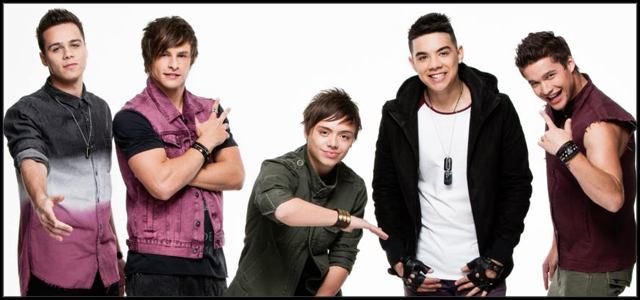 "You Got It (The Right Stuff)"/"Billie Jean" - 7/10 - I officially hate Ronan, he's super annoying. He needs to stop treating his acts as if they were the best thing ever. "The Collective has been brilliant two weeks in a row, can they pull it off a third week?", Mel asks. Not my fave from them. The performance sounds dated and they are trying too hard to look sexy. Last week "Footlose" really worked but I'm not sure it did tonight. I honestly didn't like the song choice and the medley was totally useless, they barley sang one line from "Bllie Jean". On the other side, they really committed to the choreography and their vocals were spot on, specially William's, who I'm glad got to sing most of the song by himself. But as a whole, the performance just didn't go anywhere to me.
Angel Tupai
"Next to Me" - 8/10
- Angel says it was dissapointing when Mel told her she didn't felt she was loose in her performance.Nat says it's time to step it up, so Angel will play the piano, just to show everyone else what she's got. Angel is worried cause she hasn't played the piano and sang in front of so many people before. This was yet another flawless performance from Angel. From the piano, to the staging, to her voice, everything was absolutely perfect. Her vocals were stunning from beginning to end and despite it felt a little shouty at the end, it was still a gorgeous performance overall.
Carmelo Munzone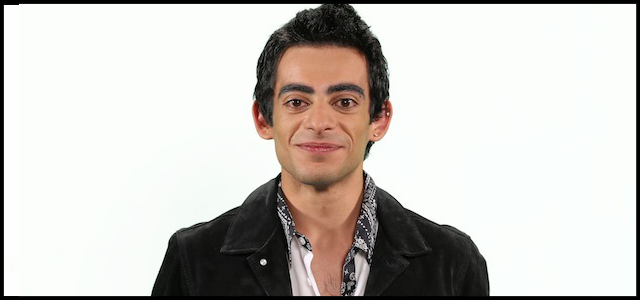 "Whataya Want from Me" - 5/10
- Carmelo's been having a rough week. He couldn't get the song right on rehearsal and Mel literally told him he could end in the B2. He looks terrified on stage and his vocals are very weak. This was definitely not the right song for him, he just doesn't have the voice nor the right style to tackle it. It felt really strained and he didn't sound on tune during the whole duration of the song. I'm scared for him, there's definitely a big chance he'll end in the B2.
Samantha Jade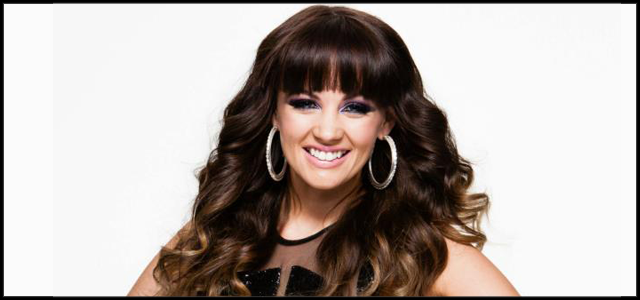 "Everytime" - 8,5/10 - Samantha says she was having the time of her life last week. Guy thinks Sammi needs to connect a lot more with the audience. Fantastic vocals, goregous tone and finally, an actual connection with the lyrics. her voice did crack once or twice when she went for the bigger notes and the butterfly wings were a little too over the top but I really didn't mind them much. Ronan and Nat felt she oversang it but what's wrong with that? She's got a great voice and likes to show it off, just like Angel does, and I didn't see any of the judges telling Angel that she was oversinging her song. Oh, look at Luke agreeing with me! Haha.


Bella Ferraro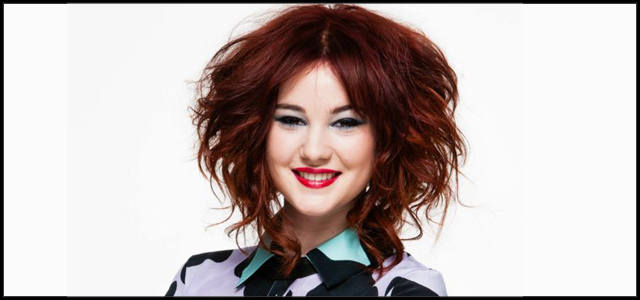 "Big Yellow Taxi" - 8,5/10 - "I didn't mean to offend Mel with my comment about the Spice Girls. I just think it was a miscommunication definitely. I'm actually a fan of the Spice Girls, I actually dressed as a Spice Girl in my social last year. I've got a goal now and it's to impress Mel". Bella will be dancing tonight, Mel felt she needed to do this last week, she says Nat is losing the plot. Fantastic song choice for her, it allowed her to show her incredible tone and gorgeous phrasing but I'm not sure that making her dance was the right decision. She did a great job with it but I felt she was trying so bad to get the moves right that it affected her performance. She wasn't focused, it actually reminded me to Ida (XF Denmark) who once tried dancing and it felt totally awkward but adorable. Nat says they were going with the Kimbra vibe. Ok then. It was still my fave performance from her, cause vocally, it was lovely, as Mel called it.


Jason Owen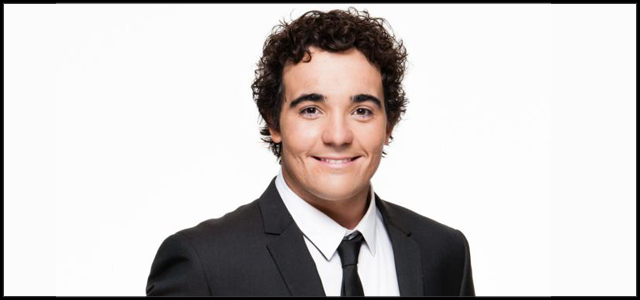 "I Don't Want to Miss a Thing" - 3/10
- I've no idea why people keep voting for him. He should've gone the first week. His got a great personality but this isn't Mr Congeniality. "Normally somebody will sing a song like this to their girlfriend, unfortunately I don't have a girlfriend, so I'm just gonna have to pick someone at the audience at sing it for them", that's hardly a sob story Jason. Mel made another awful pick, will she ever learn? This was Jason's best performance to date but his best performance doesn't even match Carmelo's worst, which we witnessed earlier. I was thankful he didn't do the Glee moves but I find his singing really mediocre, and a little creepy to be honest. And what happened with that high note he tried singing? The key word there is "tried", cause it was inaudible. "Did you ever think that you'd be singing an Aerosmith song?", Nat asks him. "Not once in my life. Actually, I hadn't even heard of HIM until the other day", Jason says. Hilarious.

Nathaniel Willemse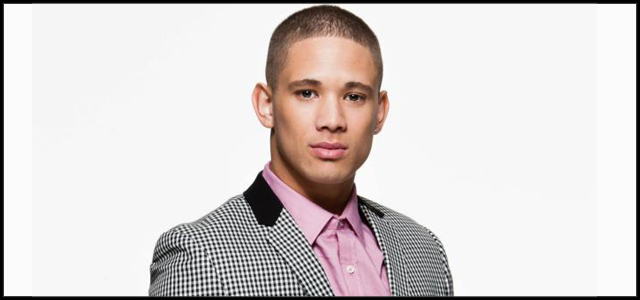 "Try a Little Tenderness" - 10/10
- "Being at the B2 was the worst feeling I ever had. It makes you want to fight even more to make sure you are not in the B2". Guy think he's got to put away all the vocal tricks and lure the people in. Whatever the audience felt was missing last week, Nathaniel definitely has it tonight. He was on fire tonight! Her vocals were stunning, no other performance felt as amazing as his did, and he really committed to the performance. His tone was incredibly sexy, it made me think of Diana Rouvas's showstopper, "I Can't Make You Love Me". I seriously loved every single moment of this performance, there's no way he ends in the B2 again.
Shiane Hawke
"Beautiful" - 6/10
- Shiane says she's always had problems with pronunciation. "When I was younger, I couldn't really talk properly and I'd speech lessons. I found it difficult sometimes to pronounce words when I'm singing cause I get mumbled up but Natalie is helping me with that, so I'm still learning". The beginning was stunning but as it progressed, she had several issues and it felt lightweight. On another note, I've finally understood why she does those weird faces while singing. Whenever she gets a word enunciation wrong, her face changes cause she spots the mistake and then smiles when she gets a word right. It was a good performance but it could've been much better.
Fourtunate
"Dedication to My Ex (Miss That)" - 7,5/10
-Fortunate will go for the sexy thing tonight. "We don't want to be too sexy cause we might get a little slapped". Too much going on. The staging was so distracting, I was more focused on the dancers than on the guys. Ronan needs to stop doing this, just have them sing without all this extra things that aren't really necessary. Vocally it was great and it was technically their best performance but I really don't think this was a good song for them, contrary to what the judges thought. Guy told them that he wants to hear them sing. Agreed.
Nathaniel Willemse
Bella Ferraro
Samantha Jade
Angel Tupai
Fourtunate
The Collective
Shiane Hawke
Carmelo Munzone
Justin Standley
Jason Owen
B2 Prediction:
Carmelo Munzone and Justin Standley
Elimination:
Justin Standley
(I think I'll keep predicting this until it actually happens. Haha)
Results
Bottom 2:

Angel Tupai
Justin Standley
I'm really excited for this B2. While Angel didn't deserve to end on it, Justin did, and we all know Angel is a much better singer than Justin, so it's safe to bet the judges will be saving her.
Justin Standley - "The Reason"
- The first line he sang said it all. "I'm not a perfect person". Clearly, you aren't a perfect singer either. His performance wasn't only boring and cheesy but he was also completely out of tune. A painful performance, though I'm really glad it'll be his last.
Angel Tupai - "Open Arms"
- Not my favourite Angel performance but her voice sounded stunning. They say Justin sings from his heart but what about Angel? I really felt her emotional connection with the song and so did Nat, who was shown crying. If this performance doesn't save her, I don't know what would.
Nat
: "Justin, it was such a trip to watch you, I feel it's such a shame you are up there cause I think there's so much more to give. Angel, you are undeniably brilliant, if that performance didn't show the country why you should be on XF, I don't know what more you can do. So the act I'm sending home tonight is Justin"
Mel
: "Justin, I think you've had an incredible journey and I think you are a great performer, you should be really pleased with yourself. Angel, I've to ask myself why you're in the B2 and I think I kind of know. You're a great singer but you're not letting us in. I don't know who you are and until you don't people aren't gonna get invested in you. Having said that, the person I'm sending home tonight is Justin"
Guy
: "Justin, this show is about growth. Angel your voice is absolutely exquisite, you are an incredible singer. Justin, obviously my loyalty is to my category and I believe that you have the whole package so I'm voting for you to stay and sending Angel home"
Ronan
: "That was the best sing-off we've seen in three years. I'm 50/50 right now, I can't. Guy's right, Justin you've grown so much in this contest, it's been amazing and the way you sang there was incredible"
Mel
: "Hold on, you know what, think about it because we can't lose such talent. They are both talented, I know, but come on"
Ronan
: "If I was voting strategically, like some judges do on this panel, I'd send home Angel cause I believe she's my greatest threat in this contest. The act that I'm sending home is Justin"
Eliminated:
Justin Standley
Yay! For a moment I thought Ronan was going to send Angel home, glad Mel stopped him. Justin was a good singer, better than Jason at least, but he was very karaoke and honestly, really mediocre. He won't be missed. On another note, the big announcement Luke hinted throughout the episode is that in two weeks time PSY will be performing his hit song "Gangnam Style" on the XF, is anyone actually excited about that?
This entry was posted on 11:40 PM, and is filed under
Angel Tupai, Bella Ferraro, Carmelo Munzone, Fortunate, Jason Owen, Justin Standley, Nathaniel Willemse, Samantha Jade, Shiane Hawke, The Collective, TV, X Factor Australia, XF Series
. Follow any responses to this post through
RSS
. You can
leave a response
, or trackback from your own site.