I'm currently looking for some new writers in order to expand the blog given that I can't post the amount of things I'd like to. So if you are interested in writing about anything related to music (news, TV shows, album reviews, introducing artists) just drop me an
email to musicisthedoor@gmail.com
and we can discuss some of your ideas.

30 November, 2012 1:10 AM

Two of Brit's Teens were eliminated last week, Arin Ray and Beatrice Miller, leaving each judge with 2 acts each. The remaining 8 contestants will be taking on Number one hits tonight and for the third time this season, two of them will be waving goodbye. Who'll make it to the Top 6? ... It's time to face the music!
Recap and videos after the JUMP ...
Diamond White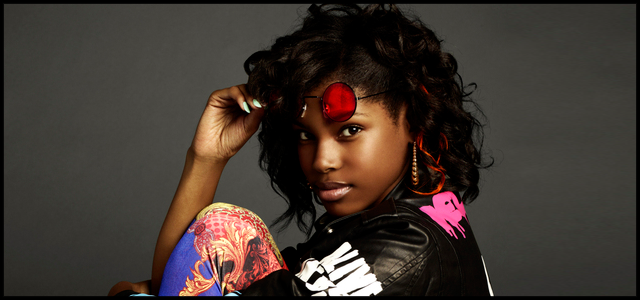 "I Wanna Dance with Somebody (Who Loves Me)" - 5/10
- "Last week performance was awesome", she says. She really wants to be on top with Carly. Brit thinks showing her range is a good thing. Diamond is changing it up to an uptempo song this week, which makes her really nervous. Brit thinks this song will make everyone enjoy themselves. It sounded good enough when she was singing the slower part but once the tempo got faster, she became messy, she lacks the energy to sing this type of songs and the faces she was making were really weird, very forced. She's a lot better on ballads and this old cheesy songs didn't do her any favours vocally. Plus, does she really think she's changing it up by singing Whitney for the third time?.
Vino Alan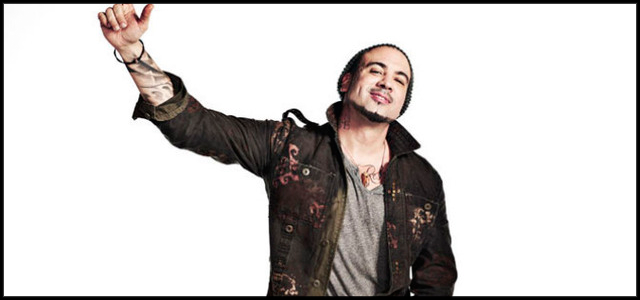 "You've Lost That Lovin' Feelin'" - 6/10
- He believes America is feeling what he's bringing. Vino thinks coming 3 is a good thing, LA wants him to be want to be #1. He was originally going to sing "If You Don't Know Me By Now", who LA doesn't like at all. Vino is really pissed. LA tells him he's changing the song. Vino suggests "Too Close", but someone informs them it wasn't #1 (it was #7). So LA picked this atrocious song for Vino. He should have let him sing the song he was originally intended to sing. This smells like he's trying to bus him. Nice vocals but I'm not feeling it cause he's not feeling it either. It improved a lot by the end but I'm not sure that was enough.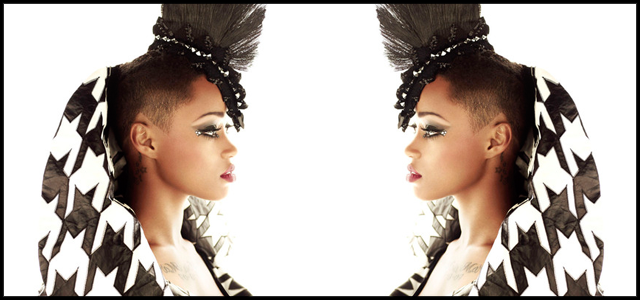 "Never Gonna Give You Up" - 7,5/10 - She thinks the only way she could get to #1 is giving a signature performance and being herself more. She doesn't want to be vulnerable to be likable every week. Paige sees herself as a dancer, so she wants to go back to that. Demi points out that when they've got a big production, she places really low and it doesn't make her feel relatable. What got her the votes was seeing her vulnerable. Demi feels that Paige expressed herself more in last week's performance than she had the entire competition because it didn't need the crazy dresses or all the dancers. Paige wants to showcase a more fun side of herself. Demi wants Paige to feel comfortable, so she's gonna help her as much as she can with her vision. LA says that what they need from Paige is a big musical moment, which is exactly the opposite from what she's doing tonight. To be fair, this is probably the best she's sounded but the arrangement was extremely weird. The song was way too slowed down and it didn't work well with the chorus, though she sounded amazing during the verses. Seriously, those verses were breath-taking. All the dancing didn't make any sense either but at least, she nailed the vocals for a change. I wouldn't mind her sticking around for another week after this.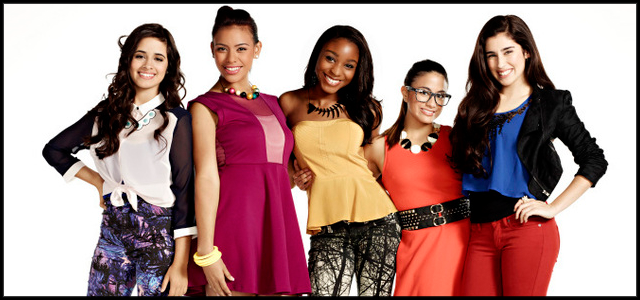 "Stronger (What Doesn't Kill You)" - 7/10 - It was hard for Normani to see Arin go since they are basically in a relationship. They want to do something unexpected and current tonight. Ally's grandfather passed away this week. Aw, she's crying a lot, even when she was about to start singing her eyes were teary. Good performance though very generic. Simon totally sucks at picking songs, this wasn't right for them, it didn't allow them to stand-out. Lauren took the lead tonight and she actually sounded good enough, though I think Camilla would've been better. They are in no danger of leaving but as the weeks go by, I'm starting to believe they won't be making it past Top 5.
Carly Rose Sonenclar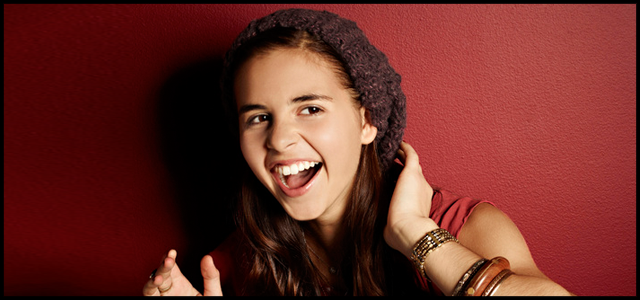 "Rolling in the Deep" - 8,5/10
- She finally got the #1 spot last week. Brit wants to keep it that way. Carly thinks it'll be her challenge to make this song her own. Demi believes Carly is becoming predictable. LA hopes they get it wrong this week. She sounds a lot like Haley Reinhart at the very beginning. Fantastic arrangement of the song, it was fresh and original, and her phrasing was exquisite. Thank god for Carly, she makes this messy show bearable. I never pay too much attention to her while she sings but tonight, she felt a little dead in the eyes to me and her moves were too staged. That said, this was a wonderful cover of the song, great performance.
Tate Stevens
"Somebody Like You" - 6,5/10
- Tate doesn't want his wife to have to work. He can't go back to his old job. Tate wants to outdo what he's done next week. LA says Tate's approach this week is to have fun. He's also playing the guitar, to get the WGWG vote, obviously. He's still a one trick pony to me but at least, his country sound is back. I wasn't really impressed by that, he sounded well enough and the country twang and the banjo were a nice addition as well but nothing interesting or original was going on here.
Cece Frey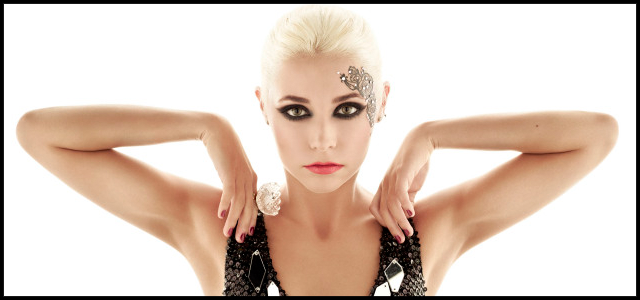 "Lady Marmalade" - 5,5/10 - "Being in the B2 sucks", she says, "I gave a 110 percent and you guys still put me in the B2". Demi wants her to focus on her pitch. Cece says she's got her confidence broken but she's not given up and will work her butt out this week to make this her best performance. "I didn't audition for this competition to be in 8th place. I'm not going down without a fight". This isn't the song that's gonna give you a comeback Cece but at least, this is the best she's sounded. Her pitch is still not perfect but she's getting there really slowly. Unfortunately, this song is too big for her, as every other song she's sang so far, and her voice can't take on the big notes. And what was going on that stage? As Simon said, it was like eating 62 portions of chocolate cake. Haha. I'm still hoping to see the Cece we saw during JH and I'm starting to believe we've lost her. Simon advices her to pack a suitcase. Ouch.
Emblem3
"I'm a Believer" - 5/10
- They went shopping and a lot of people recognized them and eventually it got crazy. They say it's added motivation. This video package only makes them look like bigger douches. Demi thinks Simon needs to step it up with them cause they are so much better than what they're showing. I never expected them to sing this song. There's only one thing on my mind when I listen this song, Shrek. Haha. So I'm sorry, but I can't take them seriously on this. They sound a lot like the original on this and Drew's rap felt out of place. I didn't enjoy that much, they were a lot better the first week and unfortunately, they are becoming the boyband they didn't want to be as the weeks go by. Simon needs to get them back to square one. By the way, why was always-shirtless-dude Drew stripping as soon as the performance ended?
Ranking
Carly Rose Sonenclar
Paige Thomas
Fifth Harmony
Tate Stevens
Vino Alan
Cece Frey

Emblem3
Diamond White
Paige Thomas
I saw that one coming, despite Paige actually delivered a great performance last night. She's never got many votes and that combined with weeks of sounding awful and an early spot probably got her eliminated. It's a shame, cause she was starting to improve.
<iframe width="640" height="360" src="http://www.youtube.com/embed/JKMCd-usw5s" frameborder="0" allowfullscreen></iframe>
Diamond White
Vino Alan
Diamond White - "I Was Here" - This is completely atrocious. She sounds even worse than Cece on her worst day. A painful performance, she should be instantly eliminated after sounding that bad.
Vino Alan - "Trouble" - A lot better than Diamond. This is also better than what he did last night. Had he done this, he would've been safe. The Vino I like is back in this performance but why do I feel like they are trying to bus him so Simon can get one of his groups into the final?
LA: "There are no two acts in this competition that I'd rather not have to vote between because I really sincerely love both of them. You've both have done a great job. I don't even like my own decision but I've to send home the beautiful Diamond White"
Britney: "Both acts did an amazing job but the act I'm sending home is Vino"
Demi
: "I don't wanna send either of you home because you are so unbelievably talented. But I've to make a decision and the act that I'm gonna send home is Vino"
Simon: "I feel exactly the same way as LA. I really do like both of this singers. I'm gonna send home Vino"
Eliminated:
Vino Alan


Exactly what I was fearing. It's a shame cause he was one of the best acts they had. I still can't believe they had the nerve to save Diamond after sounding so awful, they should be ashamed of themselves. Oh well, now Simon's Emblem3 can make it to the final and still, either Carly or Tate will win.
Rank Order
8. Paige Thomas
B3. Vino Alan
B3. Diamond White
5. Cece Frey
4. Fifth Harmony
3. Emblem3
2. Tate Stevens

1. Carly Rose Sonenclar
So Carly gets the #1 spot for a second week. Apparently, only a tenth of 1% separated the Top 2, so it's all still very close. Now that Vino's out of the way, Simon's groups are 3rd and 4th, mission accomplished I guess. Cece ending 5th is quite surprising, I was expecting her to sing again tonight. She will next week without a doubt. She may make it to the Top 5 still, since she's Demi's final act. Diamond's days are counted.
This entry was posted on 1:10 AM, and is filed under
Carly Rose, Cece Frey, Diamond White, Emblem3, Fifth Harmony, Paige Thomas, Tate S., TV, Vino Alan, X Factor US, XF Series
. Follow any responses to this post through
RSS
. You can
leave a response
, or trackback from your own site.