I'm currently looking for some new writers in order to expand the blog given that I can't post the amount of things I'd like to. So if you are interested in writing about anything related to music (news, TV shows, album reviews, introducing artists) just drop me an
email to musicisthedoor@gmail.com
and we can discuss some of your ideas.

25 November, 2012 8:22 PM
The Сhosen, as the voice-over guy keeps calling them, will be performing songs made in Ukraine tonight. Not all of them are Ukrainian though, but it's just a minor accent issue. We'll get to hear something fresh and that's definitely a plus (I'm a huge fan of English music, obviously, but some songs have been covered so many times I'm sick of them). By the way, it's Memorial Day here in Ukraine so don't expect many happy songs. ... It's time to face the music!
Recap and videos after the jump ...
Yakov Golovko
(Яков Павлович Головко)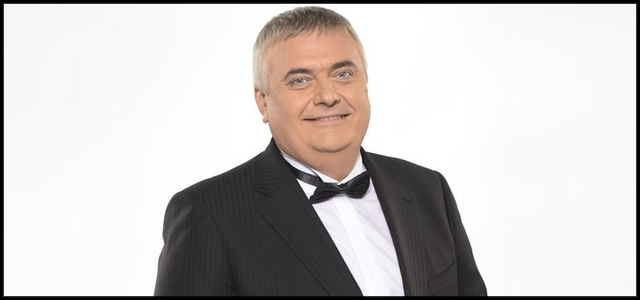 Минає день - 5/10 - Death slot plus the fact that the Overs category is still intact makes me question Yakov's presence during next week's live show. This is a legendary song here in Ukraine and usually, legendary songs work well with Yakov but not this time, sadly. It's too staged - I get the reference to Memorial day, but it's too much (don't even get me started about this whole Memorial of Famine). Seryoga comments on black suiting Yakov and about the memory tree (random comment, which just proves my point about their intentions to put him in the B2 tonight).
Julia Plaksina
(Юлия Плаксина)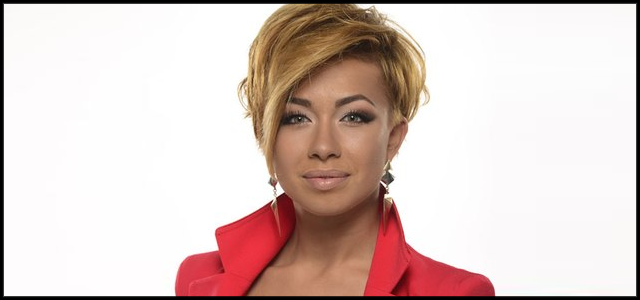 Верше - 4/10 - Even after last week's failure, she still is one of the favourites to win the show (not mine though). Apparently, she is a hairdresser, which is not that surprising because it's a creative profession after all. By now, she's sung in English, Russian, Georgian and Ukrainian (yay for diversity!) The staging is beautiful (I'm sure someone will point out how difficult it is to sing while laying later). Her diction is awful though, I can't understand a single word she is singing (they say it's ancient Ukrainian, but there are so many better versions of this song on YouTube). Giving a folk song to a jazz/RnB vocalist is a weird move and a risk which didn't pay out. Igor thought the performance felt like a fairytale and he liked that very much.
Alexey Smirnov
(Алексей Смирнов)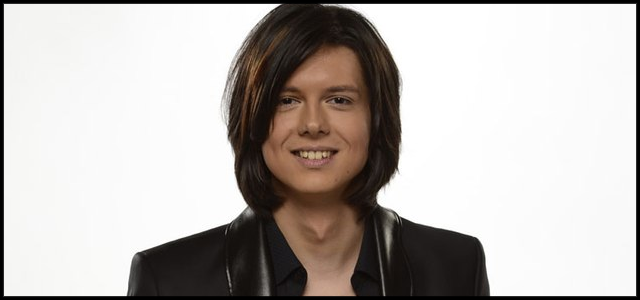 Тебe це може вбити - 8/10 - He tells us his clock stopped during last week's performance. He is sure the reason of it is that the song was about death and loss (maybe the clock's battery died Alexey?) The song is beautiful but it's more of a song to play on the background, if you know what I mean. It doesn't let Alexey show his voice. I only liked the passionate ending. Irina quite liked it and also likes him as an artist. Sosedov also calls him an artist and points out how his performances are always on point and how clear his diction is.
(Евгений Литвинкович)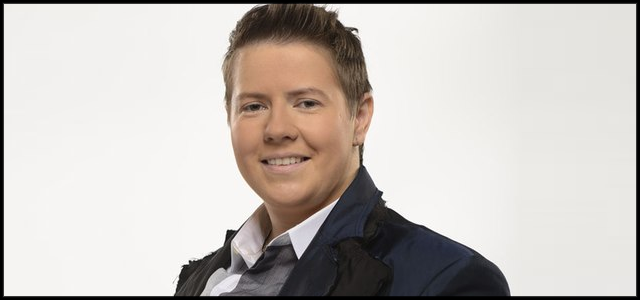 Холодно - 7/10 - He had to have his throat checked (this show can't live without drama!). Judging by the way he performed tonight, he's really not fine. The song works for him though (his fans better hope this door staging wasn't a reference to him leaving soon). Sosedov liked his personality and used the word "actor" yet again (I found a very funny and sarcastic comment on him on a forum - "he can't sing badly cause when he does, it's called acting").
3D
(Группа «3D»)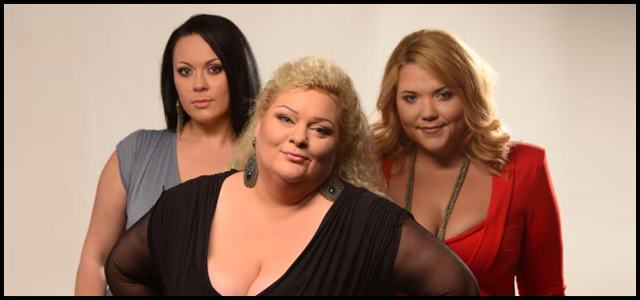 Вільний птах - 7/10 - The people's voice, as Irina called them, faced two B2s already (maybe they aren't the people's voice after all). They're still fighting though and tonight they are singing an emotional ballad. I like their harmonies a lot. Sosedov felt like this song was dedicated to him (his self-confidence is ridiculous!). Seryoga doesn't want to joke about Sosedov's words because of today's event, but wants to say something about the girls, he liked the emotional side of the song.
Dmytry Sysoev
(Дмитрий Сысоев)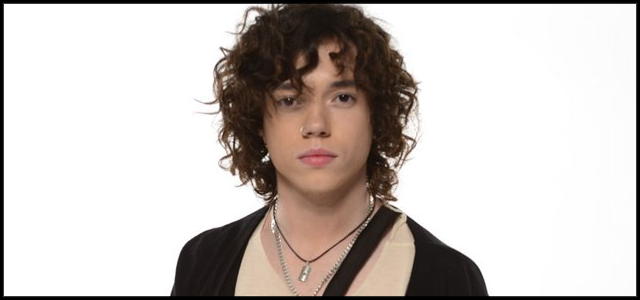 Сьюзі - 9.5/10 - He's not versatile (or at least doesn't show it) but I like the way he performs with his soul every week. Igor advises Dmytry to smile because he nailed his performance. Irina wants him to open his eyes more and Sosedov compares Dmytry to the original singer, so comments aren't really positive (maybe my telly doesn't function right cause what I see differs from what the judges see).
Aida Nikolaychuck
(Аида Николайчук)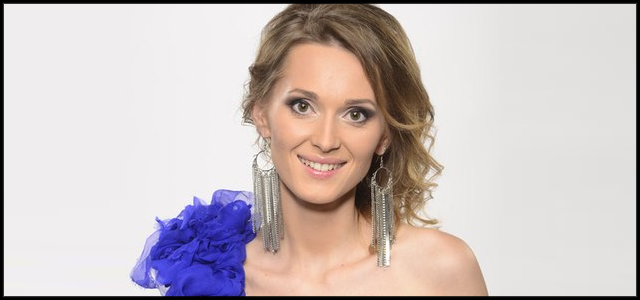 Зіронька - 7.5/10 - She likes to ride on motorcycles (which is unexpected except it isn't - it's a perfect hobby for someone that cold-hearted). It's nice to hear her singing something not in English for a change, even though it's still a tearful ballad. Her voice is as beautiful as it always is. Seryoga says something about Aida creating her own micro-space in green-blue tones (how poetic of him!)
D-version
(Группа «D-версия»)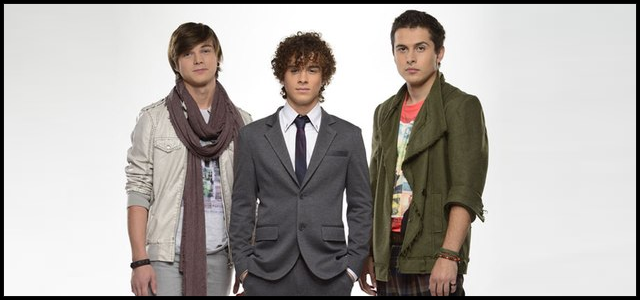 Він чекає на неї - 10/10 - Last week they killed it with the lyrical Ukrainian song, so I expect them to do just the same today. This is actually my favourite song of all times (♫ she's got so much sun in her given by her parents, and his family is only sky and he doesn't know his mum, but he is waiting for her, always is ♫). Nazar raps, Danila's voice sounds great, their harmonies are present, the staging looks cool, everything exudes hope (all this messages about love and greetings on the screen!). Perfect ending for the show. They are my favourite two weeks in a row, I can't quite believe in it (am I transforming to a teenage fangirl? I hope not!). Igor says it was their best performance by far. Seryoga says they are the real boyband now. Sosedov, on the other hand, didn't see a band here - but three very talented soloists (he gets booed by the audience because he is not right, as much as I love him, he just isn't).
Yoli's Ranking:

D-version
Dmytry Sysoev
Alexey Smirnov
Aida Nikolaychuck
Eugeni Litvinkivitch
3D
Yakov Golovko
Julia Plaksina

Dmytry Sysoev
Aida Nikolaychuck
Julia Plaksina
D-version
Alexey Smirnov
3D
Eugeni Litvinkivitch
Yakov Golovko
Results
Group performance isn't as comedic as it usually is, but really beautiful. I'm smiling from ear to ear and can't believe someone needs to be eliminated after this.
Bottom two:
3D
D-version
I certainly did not expect THIS. Of course, 3D isn't popular sms-wise, but D-version have got the pimp spot tonight and as far as I'm concerned, almost everyone liked them and thought they were the best. But I don't mind them singing again, definitely. So be it.
3D - I think this is their time to go. I like them, but they just aren't getting the votes which is understandable. They are a girlband, and we all know those doesn't last long (Little Mix being one happy exception), plus their appearance is ... how do I say it? Alternative, not what you'd expect from a popstar. So yeah, they've lasted long enough.
D-version - I'm still re-watching their performance from the live show and this is like a dessert for me. I like seeing them smiling and fighting and singing what they like. Nazar especially sounds great in this song. But what will judges decide?
Apparently Irina doesn't feel very well so she won't vote (I'm sure it's a strategy and everything is already decided).
Igor: I have to make a choice. I promised to base my votes on the second song and surprisingly D-version were better so I choose them to stay.
Sosedov: Both of you are equally good vocally so I have to base my decision on something else. I voted for D-version earlier and didn't vote for 3D so I owe them and vote for them to stay.
Seryoga: The most effective performance for the live show was D-version's. So I vote for them to stay.
Elimination:
3D
So it really is 3D's time to go. But they don't go empty handed at least. Irina promises to write a song for them and to even film a music video. Not every act gets such a treatment so it's definitely a win for them and a happy note for us to finish tonight's portion of the never ending franchise.
This entry was posted on 8:22 PM, and is filed under
3D, Aida Nikolaychuck, Alexey Smirnov, D-version, Dmytry Sysoev, Eugeni Litvinkivitch, Julia Plaksina, TV, X Factor Ukraine, XF Series, Yakov Golovko
. Follow any responses to this post through
RSS
. You can
leave a response
, or trackback from your own site.