I'm currently looking for some new writers in order to expand the blog given that I can't post the amount of things I'd like to. So if you are interested in writing about anything related to music (news, TV shows, album reviews, introducing artists) just drop me an
email to musicisthedoor@gmail.com
and we can discuss some of your ideas.

26 November, 2012 2:47 PM
Published by Kevin Mc Stravock

The public reached a new low last week by the best two contestants remaining (Ella and James) landing in the bottom two and when Ella was sent home, the public were furious with many people taking to Twitter to complain about the result. Sadly the reality
is that if you don't vote, you can't complain. It also means we're left with five acts, realistically with only one (James) being capable of any sort of successful music career after the show. The series has messed up big time and it's going to suffer from a very lacklustre final as a result of this. With rumours of a big twist this weekend,
it's time to face the music!
Recap and videos after the JUMP...
Rylan Clark

'Mamma Mia' (Abba) - 6/10 - Rylan has been busy celebrating Thanksgiving with his mentor Nicole this week as she is over here and not back at home in America. He, James and Jahmene set to making her a Thanksgiving Dinner with Rylan being responsible for the cooking of the turkey, contemplating the question 'How long does a turkey take to cook?' Anyway, this week he is singing one of Abba's signature tunes 'Mamma Mia' and he wants to be able to go out there and own the stage. Well this is certainly much better than last week's performance, he is actually managing to sing the track in tune and for once, I'm quite enjoying his performance, I still believe that he has already got farther than he deserved to but oh well, I don't want to count my chickens before they're hatched but I have a strong feeling that tonight may be his last. However, with Ella and James landing in the bottom two last week, anything can happen on this show and knowing how reliable my crystal ball is, the top two could well be him and Christopher.
Union J
'The Winner Takes It All' (Abba) - 8.5/1

0 -
I really enjoy Union J's performances, I'm not usually a big fan of the boybands on the show as they're almost always all about the teen girl voters and never about the vocals but for once, we have a boyband who can really sing and really harmonize. I love th

eir

style and I think that they're one of the few groups who have vocal ability in equal measure rather than having one good singer and three average singers. They're taking on my favourite Abba song and considering how much this was slaughtered by Ashley McKenzie in Series 3, I'm decidedly reserved about how they will get on with it. Thankfully I have nothing to worry about because Union J give an amazing rendition of this track, I love their harmonies, I love the acoustic feel of the performance, I love their vocals, they're definitely second behind James for me now, I just hope people pick up the ph

ones and vote.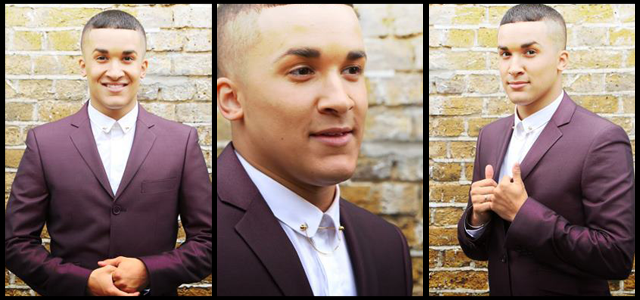 'I Have A Dream' (Abba) - 7/10 - Jahmene has been close to his mother ever since he was a child but she has always been lacking in confidence due to her relationship with his father so Jahmene takes her with him to an awards ceremony at which he is presenting an award and she also gets a makeover in order to attend the ceremony. He says that he wants to make his mother proud with tonight's performance. Probably the best Abba choice for Jahmene considering that he is a gospel type singer and this song sort of allows itself to be styled in that way. With that said, it's slightly dull, I kind of feel like I'm watching a repeat of his rendition of 'Angels', it's good but the whole gospel/soul feel is getting a bit repetitive now, I'm not sure if he really would be selling all that many records, I just don't think there is a massive market for him, he's fine but he's a little bit old-fashioned. A good performance nonetheless.
'SOS' (Abba) - 9

/10 -
James landing in the bottom two last week was an absolute disgrace but hopefully that will mean he gets a rebound vote this week. This is abolutely great, he gives it a 21st century twist, I love the acoustic style of the song and I think that he's an exciting artist because he's different, he's not the conventional white guy with guitar, he has an edge. I have a feeling that James will make the final but won't win, I just feel it going that way but I think it probably would be for the best as the Syco record-bot would drain all his individuality and artistry and leave him as another artist beige (see Matt Cardle). Regardless, James will undoubtedly be the star of 2012 series, Ella is the only one aside from him who I see have serious longevi

ty career wise.
Christopher Maloney


'Fernando' (Abba) - 6/10

-
Christopher is annoyed at being continually booed by the audience and having to deal with press articles about him not deserving to be in the competition. He says that if people are annoyed that Ella went, it is because they didn't vote for her enough, it has nothing to do with him. He really isn't very good at endearing himself to the public, is he? This is the best he has sung in a while though, he actually sings relatively in tune and although I found the stage set-up all a bit bizarre, he doesn't do a bad job on the song itself, the problem is though do we think Chris stands a chance of selling records? No. He's not a marketable star, even the housewives'

favourites

rarely have lasting success, Ray, Marcus and Rhydian have all failed

in that respect, I don't see Christopher being any different.
Round 2: Motown
Union J
'I'll Be There' (The Jackson Fiv

e) - 7.5/10 -
The boys are going for something a bit more stripped back and raw now, they just want to show their ha

rmo

nies, no harm to the guys but they have done a bit of a ballad overload on the show, it just does get a little bit boring after a while. They've played it relatively safe with this, nothing too risky about this choice, a bit too safe for my liking. Gary echoes my concerns saying that they guys should have tried to do something a bit different with the song if they were insistent on choosing this track, I have to agree, I just feel like it's too convenient for them to choose something that is the perfect boyband song, nothing dangerous or unique about th

e performance, still good vocals but a bit disappointing.
Rylan Clark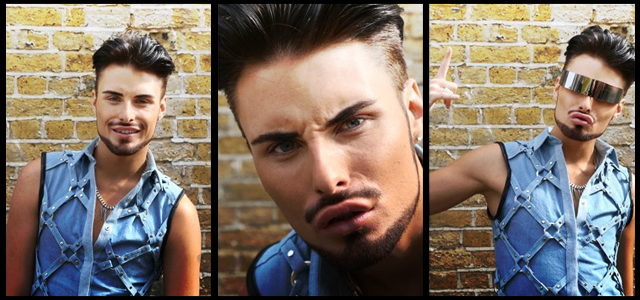 'Supremes Medley' (The Supremes) - 4/10 -
I'm not even going to attempt to run through the songs he sings by title because as usual he combines about 20 billion of them together in a mash-up which gives me a bit of a headache. The performances are okay but there is far too much going on in the performance, it's too much, too much performance wise and too many different songs,

o

verall, he gives a very karaoke rendition of the songs, they all come across a bit cabaret with him singing them when I wouldn't really call their songs cabaret classics. He definitely

does better than he has in the past but overall, nothing great, nothing to get excited about, I have a feeling tonight could be his last.
'Let's Get It On' (Marvin Gaye) - 10/10 -
I actually really dislike this song, the original just comes across as a really cringeworthy song and even though I like Marvin Gaye, it's not a great song in my opinion. However, this cover is just like his cover of LMFAO in one of the previous weeks, he really makes me love a song I usually don't enjoy listening to. His performance of it is amazing, literally incredible, I love the tone to James' voice it has a really bluesy element to it as well as the indie feel also. I honestly think he's head and shoulders above any of the males that have ever been on X Factor, he is so much more unique and all of his performances sound like they're coming from a professional who has been in the industry for years, not a talent show competitor. An amazing performance, if he doesn't make next week's show, the public need to be banned from talent show

voting.
Jahmene Douglas


'Tracks Of My Tears' (

Smokey Robinson

)

- 8/10 -
I like this song and Jahmene is a good singer but this theme is going to be a very bland one in regards to Jahmene as I know that he will just sing a very safe cover of one of the songs. And that he does, it's a good performance, I've heard much worse but he doesn't do anything different with the song, it's all a bit bland, I would have preferred for him to have injected a bit more vibrance into the performance, he literally is coming across as a young Andy Abraham, he does very similar styles of performances to the aforementioned runner-up, could this be hinting at a possible parallel in their finishing positions. In this case, could it turn the tables on Series 2 with an Over winning and a Boy

coming 2nd?
Christopher Maloney


'Dancing On The Ceiling' (Lionel Richie) -

2/10 -
Could Gary have picked anything more karaoke than this song? He may as well be at a karaoke bar with this performance, the whole thing is pure cheese and not even in a good way like some of Rylan's performances, it is just overload. I would love him to sing a modern song, obviously it wasn't going to happen this week with the themes but next week, if he makes it that far of course, he needs to show that he is capable of

doing contemporary music or he will keep getting criticized, he isn't a bad singer at all, just incredibly middle of the road, nothing about him screams popstar to me, everything about him screams pub singer.
1. James Arthur
2.Union J
3. Jahmene Douglas
4. Rylan Clark
5. Christoper Maloney
Bottom Two Prediction:
Union J
Rylan Clark
Eliminated:
Rylan Clark
Results
Bottom Two:
Union J
Rylan Clark
Not a surprise to me at all, I totally saw this coming because both have been in the bottom two twice already and both avoided the sing-off last week. Chris has managed to get this far without being bottom two as has Jahmene so there was no reason why either would be abandoned by their respective fanbases at this stage and James was bound to get a rebound vote especially after giving such stand-out performances this week. I have a feeling Rylan's time is up but let's see how both get on.
Rylan Clark - 'Wires' (Athlete) - He has already sang this on The Xtra Factor but his performance in the sing-off is even better. Finally, he is showing his true potential, he can actually really sing and fair play to him but why is this coming in what is likely to be his final performance, we saw that he can sing but never to this extent and when he finally nails a performance, it appears that he won't be going through to next week as Union J are almost guaranteed to be saved.
Union J - 'Run' (Snow Patrol) - Another very good sing-off performance, probably their best performance to date, they really nail the harmonies and show why they are the last group remaining, despite only being together as a four-piece a handful of months, they are professional and both Jaymi and Josh have amazing voices with George and JJ managing to sing reasonably well also. I don't think it'll come as any surprise tonight with the judges' votes, I think we can safely assume that Rylan has run his course.
Nicole sends home Union J telling them that they did great but she is backing her boy. Louis says that he has thoroughly enjoyed watching Rylan and thinks he has been a great person to work with and to see performing each week but he understandably sends home Rylan Clark. Tulisa now and she says that she has enjoyed both acts but says that although she likes Rylan, on the basis of the singing, one act triumphed in the sing-off so she sends Rylan Clark home. Rylan's biggest fan now and Gary unsurprisingly makes a decision that really should have been made in Week 1 but is surprisingly very full of Rylan's praises. He tells him that his sing-off was great and he has really enjoyed their banter but sends Rylan Clark home! And he's gone!
Elimination:
Rylan Clark