I'm currently looking for some new writers in order to expand the blog given that I can't post the amount of things I'd like to. So if you are interested in writing about anything related to music (news, TV shows, album reviews, introducing artists) just drop me an
email to musicisthedoor@gmail.com
and we can discuss some of your ideas.

20 November, 2012 6:41 PM

I'M LOOKING FOR A GERMAN TRANSLATOR, IF INTERESTED, EMAIL ME
Richard Geldner, Willy Hubbard, Klementine Hendrichs and Rune left the competition the past week, leaving us with our Top 4. This week, the remaining contestants will perform two songs each and only one of them will be leaving us. Next week, we've the final! Who'll miss out? ... It's time to face the music!
Recap and videos after the JUMP ...
Melissa Heiduk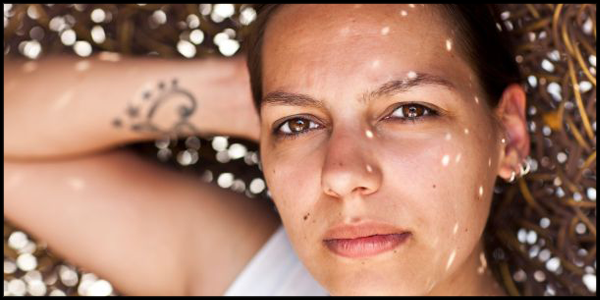 "Free" - 6/10
- I'm not digging this performance. There's something odd about it. It's probably because I didn't like this song much, also, her styling was quite awful for this performance. Her voice wasn't bad but the performance was nothing stellar, it was actually a bit boring. -
VIDEO
"Sky and Sand" - 6,5/10
- Where did she get this songs from? I haven't heard any of them before today and it seems I've not been missing much. She sounded better than in her first performance but none of them got me interested in her. Her voice sounded cute on this one but overall, she was very boring tonight. I'd be surprised if she manages to make it to the final. -
VIDEO
Barne Heimbucher
"Wonderful Life" - 7/10
- While I love this song, I don't think Barne should be the one singing it. He's so much cooler than this and this song didn't let him show that. Great vocals and incredible tone but this isn't the Barne I adore, this is like a washed up version of him. Hopefully, this is enough to put him through. -
VIDEO
"Frei sein" - 7,5/10
- Another wrong song for him. He lost all his swag this week and it's the song choice's fault. Both his performances were slow tunes and while I thought he sounded incredible on them, the Barne we've seen before was not there. This was a more intense performance and for that, I enjoyed it more. He does intense wonderfully, I just hope he had mixed it with swag. That would've been a mind blowing performance. -
VIDEO
Björn Paulsen
"Augen schließen" - 7/10
- I enjoyed him greatly in previous rounds but now I'm starting to realize there's a problem with him. He has constantly sounded the same since the competition started and that's a problem. He needs to show variety if he wants to last, singing a song in English would be a step in the right direction, given that he's only sang in German so far. This was a good performance, better than last week indeed but he also sounded the same as last week. -
VIDEO
"Herzen im Takt" - 7,5/10
- See? This is exactly what I mean. I could barely distinguish both his performances tonight and while he sounded great on both of them, I wonder how repetitive a concert from him would sound. This song was slightly faster regarding the tempo and he had a bit more grit to his voice but that's about it. He really needs to sing in English asap. -
VIDEO
Mrs. Greenbird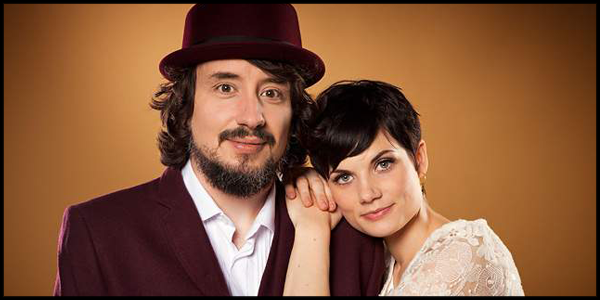 "Falling Slowly" - 6,5/10
- Despite this sounds like the perfect song for them, it's actually not. Their singing style is too similar to The Swell Season's, it's probably identical if you see the general picture, so every little mistake they made on this performance was more evident than ever. They were really pitchy and for some reason, their voices didn't sound together on this one. He also sounded under pitch for most of the performance. Their worst performance to date. Can this hurt their chances of winning? -
VIDEO
"It Will Never Rain Roses" - 10/10
- Wow. I'm glad their last appearance was just a fluke. I know they are much better than that and they showed it with this beautiful simple performance. They are just completely captivating. I think this is even better than "Frozen", was this an original? Cause if it was, they've some really serious writing chops. In my eyes, they are the winners and I'd be disappointed if it goes any other way. -
VIDEO
Mrs. Greenbird
Barne Heimbucher
Melissa Heiduk
Björn Paulsen
The two acts with the fewest votes have to sing again in the final showdown. Then the public will decide between this two acts and the act with the lowest numbers of votes will be eliminated.
Mrs. Greenbird
Melissa Heiduk
Bottom 2:
Barne Heimbucher
Björn Paulsen


Barne Heimbucher - "Just a Dream" -
Amazing singing. I love Barne and I can't believe he's here. I thought he was a lock for the final
but clearly he isn't. This was his best performance tonight and even if his swag isn't fully back, this was a step in the right direction. I adore his tone, I'd buy his album in a heartbeat.
- VIDEO
Björn Paulsen - "360 Grad Heimat"
- Was this the best he's sounded? Yes. Was it interesting enough for him to move forward? Sorry, it wasn't. He sang in German again and he totally looks like a one trick pony now. With that said, I enjoyed this song a lot, he definitely knows how to pick songs that suit his voice.
- VIDEO
Eliminated:
Barne Heimbucher
What a shame! Why is it that my favourites never make it? Barne was probably the most current contestant out of the four and the fact that he was eliminated makes me sick. Yeah, he had an off night but he's been a consistent performer since the beginning. I've seen people has been calling him arrogant, so that may have been what ultimately got him cut. Still a shame to see him go. Melissa being safe surprised me as well, her performances were really weak. The only way I see this season having a proper conclusion now is if Mrs Greenbird won.