I'm currently looking for some new writers in order to expand the blog given that I can't post the amount of things I'd like to. So if you are interested in writing about anything related to music (news, TV shows, album reviews, introducing artists) just drop me an
email to musicisthedoor@gmail.com
and we can discuss some of your ideas.

14 November, 2012 5:59 PM

I'M LOOKING FOR A GERMAN TRANSLATOR, IF INTERESTED, EMAIL ME
Last week we saw Andrew Steven Fischer, Josephine, Colin Rich and unfortunately, Lisa Aberer leaving the competition in what felt like an unfair new twits. Tonight, 4 more contestants will be leaving based on the public's vote and 4 of them will advance to next week's semi-final. Will we find a star tonight? ... It's time to face the music!
Recap and videos after the JUMP ...
Richard Geldner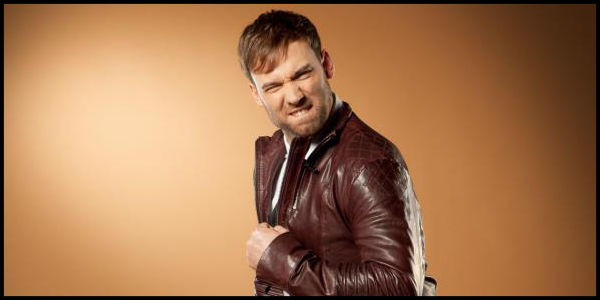 "Bleibt alles anders" - 6/10
- It's name translates to "Everything stays different". And everything was indeed different tonight. (I love the way I keep using his songs titles to describe his performances: Haha) For the first time this season, Richard showed more attitude than his ever has, moving around the stage for most of the performance. That doesn't mean this was the right song for him but at least his performance seemed to show he really wanted to be here, unlike his previous performances, in which he looked indifferent. The song was really heavy for him and it didn't show his great tone since he had to play the rocker for most of it. The only moment I really liked how he sounded was when the music went off towards the middle, only to start again after some moments of peace. I give him points for trying something different but I'm not sure he can triumph over Barne after this. -
VIDEO
Barne Heimbucher
"Lila Wolken" - 8/10
- What else is left to say about him? I've already expressed my admiration for what he does and that will not change with one performance. While I think he did a better job last week, mainly because he sang a better song, this was still a fantastic effort. He seemed to be rapping most of the song but I wouldn't call that rap exactly, it was more like half rap, half singing. I do think he pulled it off, since he's made of swag, it would've been a surprise if he didn't. Plus he was miles better than Richard, he always is after all. -
VIDEO
Barne Heimbucher
Eliminated:
As it happened last week, I was totally expecting this to happen. Barne's not only a better singer and performer than Richard, he's also a lot more likable. While Richard didn't have a shot at winning, I do think Barne does, he'll get a place at the final at least.
Willy Hubbard
"Ordinary People" - 8,5/10
- Great pick for him. Two out of two for Sarah! He's playing piano while a bunch of dancers dance awkwardly behind him. Despite he sounded phenomenal on this song, I'm not sure it was the best move. His voice is really similar to John's and many comparisons can be made. While John's a better singer, I do think Willy was neck to neck with him since he's got that honest soulful sound to his voice. I love his smooth tone, I can't really find the words to describe it. It sounds crystal clear while still sounding raspy at times, let's just say his tone is really original, and I love it. Gorgeous performance overall, I hope there's a place for him in the next round. -
VIDEO
Björn Paulsen
"Königin", original song - 7,5/10
- Oh, this takes guts! Singing an original song live is already hard and I bet it's even harder when people can decide your fate. The title means "queen", so I suppose it's about his wife, since we also saw footage of her behind him. There's something really captivating in his voice and even if he keeps singing in German, I seem to connect with him every time he performs. I enjoyed this song a lot but I think some of his previous originals were better. Also, I think I prefer Willy to him tonight but if he gets to stay, I wouldn't mind it either since he's a great musician. I wish I could understand his songs, I bet I'd have liked it a lot more. -
VIDEO
Björn Paulsen
Eliminated:
It's a shame one of them has to go and unfortunately, it was Willy's turn tonight. Both acts had good performances but apparently, the public preferred Björn's. I personally liked Willy's a bit more but since I didn't understand Björn's song, I can properly say who was better. What do you think? Who deserved to stay?
Klementine Hendrichs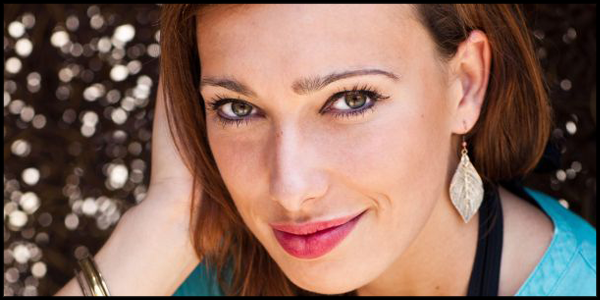 "Yeah Right" - 6/10
- It pains me to say this but I didn't like this performance. HP failed her with this song choice. He should have given her a jazzier, slower song, as he did last week, in which all the focus was on her beautiful voice. I would have given her Amy Winehouse or an older song, "Feeling Good" maybe, but not this electro driven pop song. It didn't allow her to show her beautiful voice at all and despite it was sang perfectly, I don't think it was enough to send her through to the next round. And that's a shame, cause Klementine was my favourite. -
VIDEO
Melissa Heiduk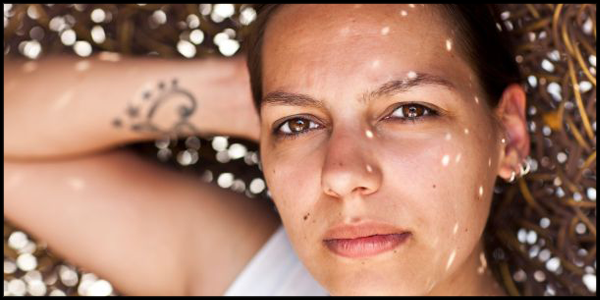 "Roxanne" - 8/10
- Great song for her. Ugh, I hate this because it probably means that she'll make it through and not Klementine. Being honest, Melissa sounded terrific on this rock classic. Her voice was full of grit and she hit every note to perfection but without being generic. I wish she had sang some more verses cause the whole performance seemed to just be the chorus but despite that, everything else was great, from the staging, to her outfit, to her flawless vocals. I was impressed by how clear her voice is, there was basically no vibrato there and while I love some vibrato, I didn't miss it at all here. Welcome to the final Melissa! -
VIDEO
Melissa Heiduk
Eliminated:
Oh well. I saw this coming. Klementine's performance was disastrous and Melissa's was great. It's not that hard to figure out what the result will be. I hope Klementine releases some music in the future cause I'd love to see what she comes up with. Right now, I don't think Melissa can win, maybe she can pull a 3rd place. Maybe if she does something more emotional next week, this can change.
Rune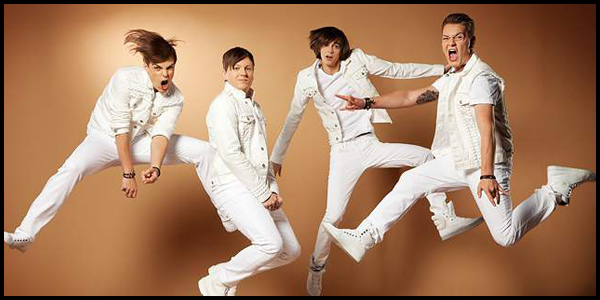 "Mirror" - 5,5/10
- I didn't recognize this song at first but it is right in their wheelhouse. This is exactly the type of songs they should be singing and the arrangement is perfect to showcase their talent. I'm still not a fan of them but this was an improvement on last week's cover. I appreciate the fact that they seem to put their own spin on every song they sing and despite that I hate the screams, they are loyal to who they are. I admit I enjoyed parts of it but was it enough to take that place in the semi? Not really. -
VIDEO
Mrs. Greenbird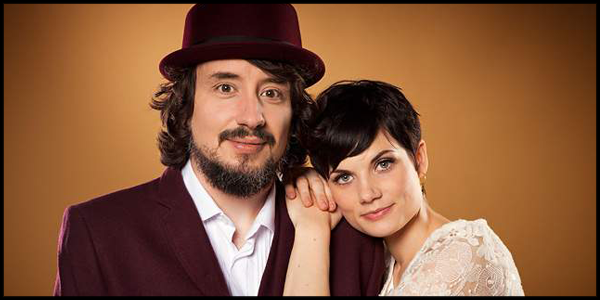 "Frozen" - 9,5/10
- I love what they've done to this song The arrangement fits their voices perfectly. I really like the slightly slowed down tempo and I think that made the whole performance a lot more enchanting. Their cover actually reminded me to Angus and Julia Stone's magical "For You", one of my favourite songs. Her voice was a bit off at the beginning but that seemed to be caused by her earpiece, which she removed almost immediately, besides that, this was the best performance of the night and it not only assured them a place in next week liveshow but also a place in the final. They are just phenomenal, I've never seen such an incredibly consistent and confident duo in this type of competition, probably because their style is such an acquired taste that it may be hard to get the votes but they are so likable and impressive, that isn't a problem for them. -
VIDEO
,
VIDEO (In case the other one didn't work)
Mrs. Greenbird
Eliminated:
Totally predictable but that doesn't mean I'm not glad this happened! They are by far my favourite act this year and seeing them in the final, if not winning this, would make me really happy. I do think they've got a shot at an actual career in the business and even if they don't win, I can still see it happening.
Mrs. Greenbird
Willy Hubbard
Barne Heimbucher
Melissa Heiduk
Björn Paulsen
Klementine Hendrichs
Richard Geldner
Rune
Eliminated:
Willy Hubbard
Klementine Hendrichs
Richard Geldner
Rune
This entry was posted on 5:59 PM, and is filed under
Barne Heimbucher, Björn Paulsen, Klementine Hendrichs, Melissa Heiduk, Mrs. Greenbird, Richard Geldner, Rune, TV, Willy Hubbard, X Factor Germany, XF Series
. Follow any responses to this post through
RSS
. You can
leave a response
, or trackback from your own site.