I'm currently looking for some new writers in order to expand the blog given that I can't post the amount of things I'd like to. So if you are interested in writing about anything related to music (news, TV shows, album reviews, introducing artists) just drop me an
email to musicisthedoor@gmail.com
and we can discuss some of your ideas.

04 November, 2012 10:50 PM
Last week we saw the very first live tears of the season as the final 12 became 11. I can't even begin to imagine how awful it'd feel to go home first. Maybe it's like waking up in the morning in the middle of the most beautiful dream ever. But we still have 11 acts fighting to stay in the competition! The theme today is not Halloween related, its 90s hits ... It's time to face the music!
Recap and videos after the JUMP ...
Dmytry Sysoev
(Дмитрий Сысоев)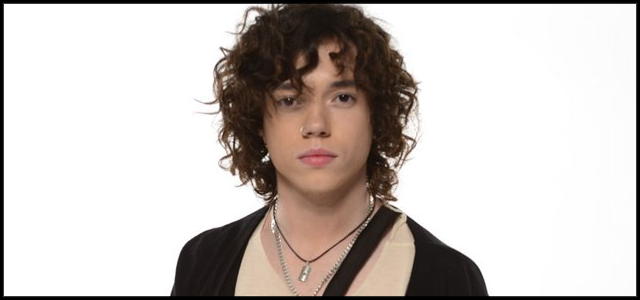 "Девчонка" - 5/10
- He closed the first liveshow and today he's opening the second. Jesus, the staging! If I didn't know better, I would definitely think the theme is Halloween. Moving on to the song choice, the fact it was a huge song twenty years ago does not make it a good song for him today. I wonder what Sosedov will say about Dmytry's and Seryoga's taste. Irina enjoyed it but she's always positive. Sosedov said it was stylish and creative and coming from an extravagant gay man that's quite unexpected! He even calls Dmytry
Mephistopheles
(really?).
Yakov Golovko
(Яков Павлович Головко)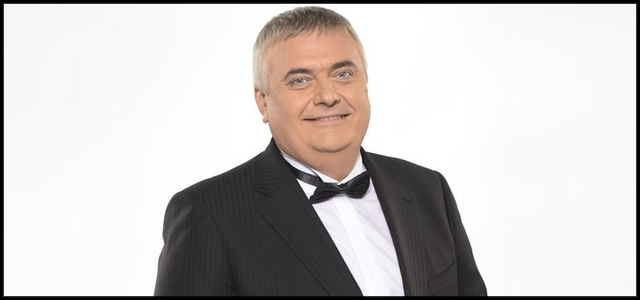 "Музыкант" - 7/10
- Our impersonator is shown battling last week's pneumonia, which involves injections and lungs testing. Ew. Perk of being an over, life experience, which is showing in his performance. It's simple and thoughtful and I quite like it (he's still an impersonator but who isn't?). Sosedov missed passion and colors but I did not. Irina says it was genius and simple. She thought Yakov wasn't versatile but he just proved her wrong.
Julia Plaksina
(Юлия Плаксина)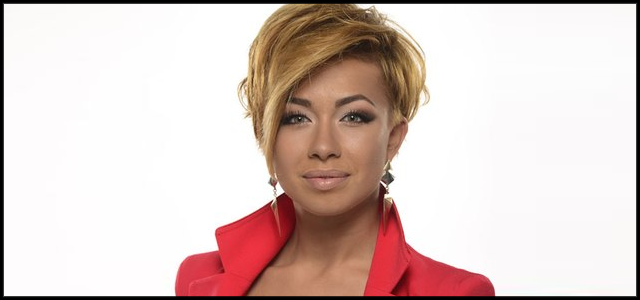 "Crazy" - 9/10
- Crazy creative artist, according to Sosedov. Julia states that performing live is actually harder than saying goodbye (did she really meant that?) I don't understand what's going on with the luggage and the shoe throwing ... but I just want to critique her for something. Because it is a hella good performance and the song really, really suits her. You can see Julia enjoying herself and being very natural on stage. According to Igor it was perfectly sang and I cannot disagree.
Ilya Efimov
(Илья Ефимов)
"Там за туманами" - 7/10
- In his video diary we had the chance to hear the first song he learnt, something about a blue crab. Funny. I wonder what his voice sounded like when he was little, cause I can't imagine him without a deep low tone. Scary staging - did I accidentally switched channels? Oh, I did not, it's still Ilya and his addictive low voice. His problem is that he always sings the same type of song. Not really a problem for me because I can listen to him forever (am I fangirl too much? I'm sorry, but so does Irina). Sosedov says he is indifferent about it even though he thinks Ilya is handsome. He points we aren't choosing a lover or a friend but an artist. He thinks that in order for people to vote for him, Ilya does not need to sing much, he may just say three or four words and be safe. (why do I feel offended? My taste isn't that bad ... I don't even like 1D).
Anatoly and Violetta
(Анатолий Бессмертный и Виолетта Козакова)
"Un-break my heart" - 7/10
- I like Violetta better than Anatoly but that was properly sweet. They struggle with the same problem a lot of contestant do, they show us the same stuff every week. Sosedov is sure his critique was useful as this week they were much better. But would people vote for them? I'm not sure.
Eugeni Litvinkivitch
(Евгений Литвинкович)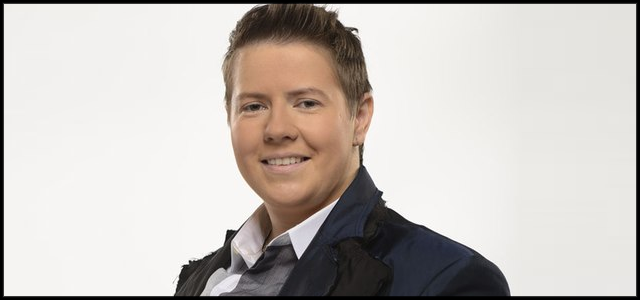 "Кукушка" - 9/10
- I'll always say he is true artist. You may like him or you may not, but he is creative and unique (yes, I finally decided that I like him). Unexpected song, as always. He's captivating. Wow, this fire trick just added a lot of tension to his performance. Seryoga says it was all magic and mystery. Sosedov drops the word "
hoodoo
"( Yes, this is the suitable translation). Overall it was one of the most extraordinary performances I've ever seen on the XF franchise.
Alexey Smirnov
(Алексей Смирнов)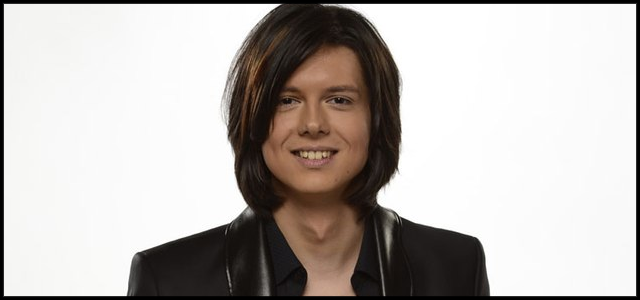 "Always" - 8/10
- As much as I love him, he truly wasn't at his best today and the fire wasn't really necessary this time. It wasn't bad, very good indeed, but he could've done much, much better. Judges are very positive about him though and so are a lot of people. But I missed something, I was waiting for him to outdo last week's performance, to wow me even more. Nevertheless, he'll surely be here next week and I'm so waiting for it. (Also, there's a comment on YouTube saying he isn't cocky and he'd better stay this way, and that's pretty much my own opinion on him).
Janna Peregon
(Жанна Перегон)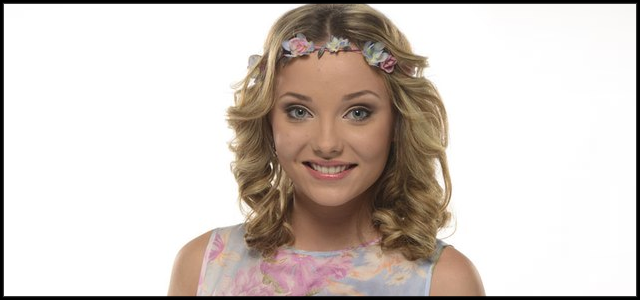 "Осень" - 4/10
- I just realized she reminds me to Glee's Heather Morris. She's as average as her song. I also don't like her look because she is just one pale figure (she kinda lost her personality along with her messy curls). Seryoga's emotionless. "Not so bad. Thank you very much" sums my opinion. Irina gives her critics and wow, this is rare. Apparently Janna doesn't like her song (who could blame her for that? The song is just blah) Sosedov goes on about her eyes (toe, eyes ... what other part of her body is he gonna compliment the next time?..).
3D
(Группа «3D»)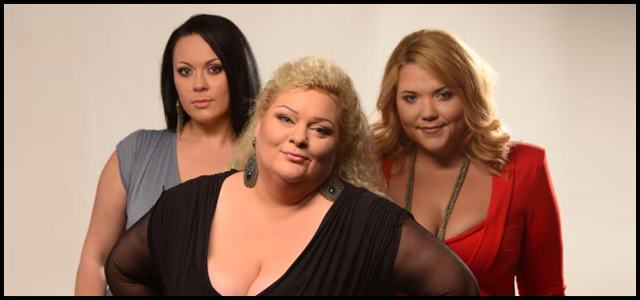 "Вокзал" - 7,5/10
- Big-hearted group 3D'll fight even harder to stay after landing in the B2 last week. Of course they can't get people to vote, even though they are "just like us". Yet again, they sound great individually and together. I can feel their pain and this is not a feature every single group has. Sosedov was captivated, he says they were natural and emotional. I really hope they'll stay.
Aida Nikolaychuck
(Аида Николайчук)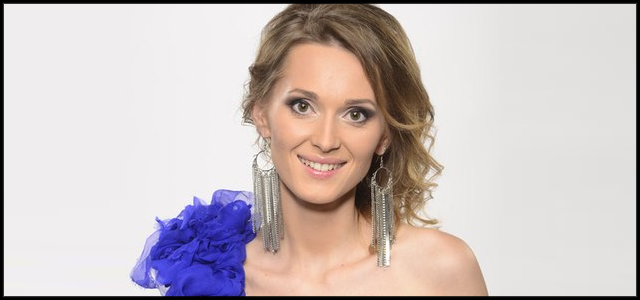 "Viva forever" - 6/10
- This is one of the songs I love to pieces and could listen to forever so I'll be more than hard on the Internet sensation. Boring but refined. She better stop singing the same kind of songs and do something more current (and don't start with Ilya, he doesn't have 5 million views as she does). Irina says it was too perfect and she wants Aida to give one bum note for a change (she did that in fact, but it was masked by backing vocals). Seryoga mentions those 5 millions yet again, and you can see she is tired of constantly being reminded about them (who said fame would be easy Aida?)
D-version
(Группа «D-версия»)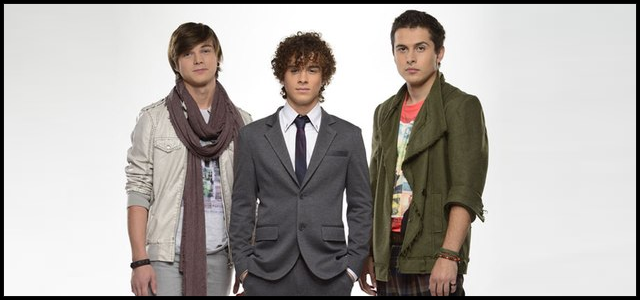 "As long as you love me" - 7,5/10
- Predictable song choice and costumes. I wish they'd insert a rap somewhere (cause Nazar reminds me of The Collective's William (from the XF AU)). Well, it's not great but they will get there. Igor thinks the boys improved and Seryoga agrees with his fellow judge. And of course Sosedov likes them.
The second live was at least not worse than the first. Looking back at the 90s with today's songs in mind you'd think those times were boring. Which is not true. Lets hope the next lives would be filled with great (and upbeat!) songs.
Who should be in the bottom two:

Janna and Anatoly and Violetta
Yoli's Ranking:

Eugeni Litvinkivitch
Julia Plaksina
Alexey Smirnov
3D
D-version
Ilya Efimov
Anatoly and Violetta
Yakov Golovko
Aida Nikolaychuck
Dmytry Sysoev
Janna Peregon

Eugeni Litvinkivitch
Julia Plaksina
3D
Ilya Efimov
Janna Peregon
Anatoly and Violetta (Based on Violetta's performance)
Alexey Smirnov
Aida Nikolaychuck
D-version
Yakov Golovko
Dmytry Sysoev
Results
Time to count the money ... oh, I mean votes. But before we do so, here's a group performance. Halloween themed, what a surprise. I truly expected it to be "Thriller" but no, it's way more creative than that and also pretty funny!

Bottom two:
Anatoly and Violetta
Dmytry Sysoev


Time to switch the mood. When Dmytry, Anatoly and Violetta and Janna were left on stage, I genuinely congratulated myself with my perfect predictions, but I was wrong. I'm not really surprised about Dmytry. Death sloth plus dull song choice is a risky combination.

Dmytry Sysoev
- I predict he'll stay (and I personally want that because he's much more interesting than the duo), He definitely knows which songs suits him and he delivered properly.
Anatoly and Violetta - The song choice is truly unexpected. It's different from those sugary love song they are usually given. I'm about to change my mind on them, because this song is really good and half of me wants them to stay now. They, of course, know that they are definitely going home, but it seemed to fuel them even more. One of the top performances tonight (that's what happens when acts have creative control over their performances).


Seryoga
: It's a formality. I'm voting for Dmytry to stay.
Irina
: Violetta, Anatoly, you were awesome, I smile! You have my vote.
Sosedov
: I was really surprised by the duo, by their singing for survival. But with the first live show's performance in mind, I vote for Dmytry to stay.
Igor
: The duo's song for survival was better, Dmytry was better earlier. Amongst the three of them I personally like Violetta the most but I vote for Dmytry to stay.
This entry was posted on 10:50 PM, and is filed under
3D, Aida Nikolaychuck, Alexey Smirnov, Anatoly and Violetta, D-version, Dmytry Sysoev, Eugeni Litvinkivitch, Ilya Efimov, Janna Peregon, Julia Plaksina, TV, X Factor Ukraine, XF Series, Yakov Golovko
. Follow any responses to this post through
RSS
. You can
leave a response
, or trackback from your own site.