I'm currently looking for some new writers in order to expand the blog given that I can't post the amount of things I'd like to. So if you are interested in writing about anything related to music (news, TV shows, album reviews, introducing artists) just drop me an
email to musicisthedoor@gmail.com
and we can discuss some of your ideas.

22 November, 2012 11:47 PM

Last week, not only Jason Brock was eliminated after predictably ending in the B2 alongside Cece Frey but also, the ranking of the Top 12 acts based on the votes was revealed, with Tate Stevens topping it. The pressure is on tonight because not one, but two contestants will be leaving us. The theme is divas, so expect some overplayed boring tunes! ... It's time to face the music!
Recap and videos after the JUMP ...
Jennel Garcia
"Proud Mary" - 4,5/10 - Demi wants her to go all out on this performance. She says it's not performing for herself but for the audience. Jennel is a dance teacher, she's been dancing for around 12 years. She wants to show them that no matter how small the place that you come from, you can always follow your dreams. Demi wants Jennel to be on top, she wants to see more of the Jennel we saw before. Once more, Demi has failed her act with her song choice. This song is not for Jennel, her vocals were great but karaoke and the performance wasn't really interesting. At least the sassy moves were back, though she still lacked a lot of life to me, specially on her face.
Tate Stevens
"From This Moment On" - 6/10 - Tate met his wife in highschool when he was 17. "When you are meant to be you know", he says. LA wants Tate to sing this song to his wife. The song was a bit out of his range but he actually pulled it off just fine. His vocals were good, nothing spectacular. I do liked his two previous performances a lot more, I hope he had done something like that again cause I found him dull tonight. He's in tears when it ends. Here comes the votes.
Diamond White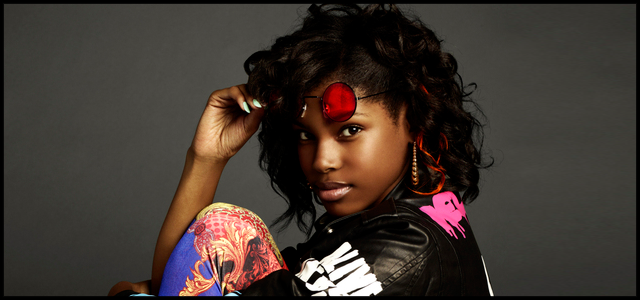 "Halo" - 6,5/10 - Brit says Diva night was made for her because she's a diva. Diamond doesn't want to let her mom down. Her mom says she gave up everything to let her go after her dream. Brit thinks they made the best decision in bringing her back. This is probably the one performance from her I've liked the most since I actually like the song she's singing. Her singing was quite good too, she stayed on key for most of the performance, only some minor issues during the chorus. The problem I had with her, is that she was fighting against the track and unfortunately, she lost tonight cause that track ate her. Also, it's surprising how mature her voice sounds when she sings, considering she speaks like a 3 y/o.
Beatrice Miller
"Time After Time" - 7/10 - She had a tough week after finding she placed 10th last week. She's also going thorough struggles at home. She says that it's hard for a 13 y/o knowing that if she goes home her family has lost hope. Geez. Both of her moms are out of job, she says her house it's really stressful and not a good environment to be in. Awful start, very out of tune, but it picks up soon after it. I liked the intimate arrangement and the sadness her tone conveyed was really touching. She's clearly suffering and it showed on her voice and though it was lovely to hear, it's also a bit worrying. I hope she starts feeling better soon but that was her best performance to date.

LYRIC 145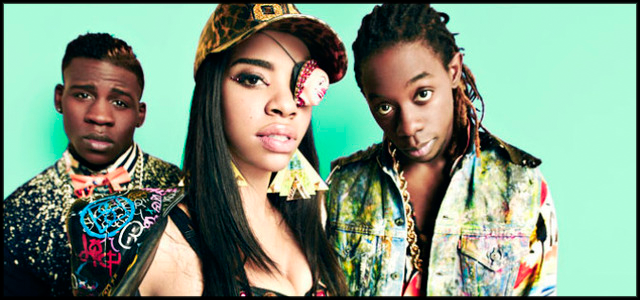 "We Will Rock You" / "E.T." - 4,5/10 - They changed this song at midnight last night. Uh oh. The brothers say their family is the most important thing in their life. Their community was affected by Hurricane Sandy. "Our heart is on the East Coast but our mind is focused here", they say. Not digging this. They are much better when they rap their original Lyrics but tonight, they just rapped Queen's and Katy's lyrics, it wasn't inventive nor interesting. Lyric is amazing but they are so much better than this, I wonder what happened with their other song. Brit is right, they should be singing hip/hop tunes.


Arin Ray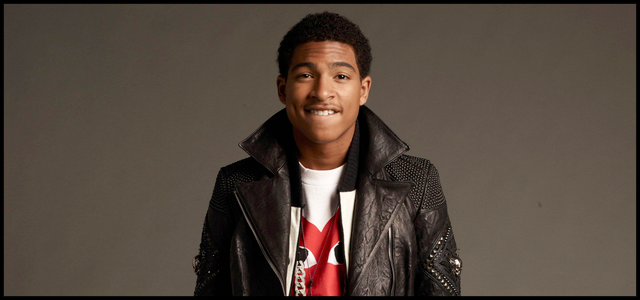 "Crazy for You" - 3,5/10 - Last week he placed 11th, he says that sucks. He says he's excited because he's got a friend who he could be singing it to (Normani from Fifth Harmony). He says she's really special to him. She says she'll miss him if he was to go home. Aw. There was a major issue at the start that threw him away. Lyric's Queen track began playing, then there was no music for almost 10 seconds. That glitch affected his voice though he recovered well. He's not a very interesting singer, even less with this type of songs that really do him no favours vocally. He lacked soul, he looked really pissed after the false intro and he couldn't hide his feelings, not even when listening to the judges comments. I expect him to be very low again tonight, if not going home.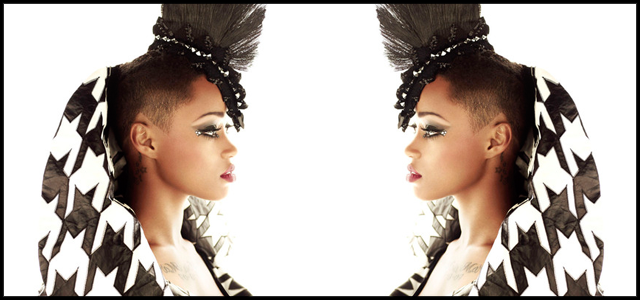 "Last Dance" - 3/10
- Demi thinks they need people to connect with Paige. Paige says that one of her fondest memories as a kid was with her mom, singing with her in the kitchen. Her mom is the reason she wants to be a performer, she was a singer too. She says this is important to her because she gets to live the dream for both of them. When she was 6, her mom passed away on Xtmas eve on a car accident. )That sucks) All her memories of her, are happy. Awful arrangement and overall, a horrible performance. She was pitchy throughout most of it and once she started dancing she got of out of breath and forgot some of the lyrics (or chose not to sing them). A major trainwreck. The only thing I liked about the performance was the growl at the beginning but that's about it. Are the judges serious? This is the best you've seen from her? Gosh.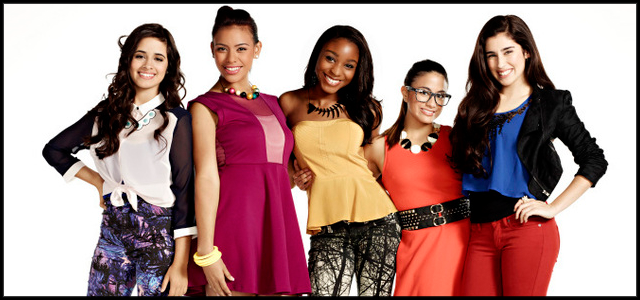 "Hero" - 7/10 - They thought they were going home last week so they were shocked to come 5th. They do everything together, they feel like they are like sisters. "We are like the same person in 5 different bodies" Camila says. Laruen is the oldest of three kids so she says she's used to keeping people in check. Normani used to compete in dancing competitions and pageants so she says she knows when to turn it on. Dinah is the oldest grandchild out of 15 so she tries to be the role model. Their harmonies sound a lot better this week, it shows they've been working on it, not really there yet but at least they are trying. I love their solo bits though I sometimes think Dinah is out of place, she oversings it at times. Camila, who I think is the best singer, was surprisingly pitchy tonight. Good performance, boring song. Simon needs to pick great songs, like Tulisa did with Little Mix, that's the only way they could win.
Carly Rose Sonenclar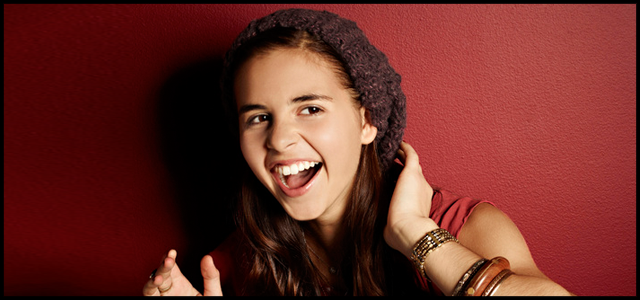 "My Heart Will Go On" - 8/10 - Her dad recorded her a lot when she was young. Her family is really supportive of her. Her dad is really proud of her. Brit thinks Carly is a little diva. Carly's favourite movie happens to be Titanic. Remember Sylvia Yacoub sang this same song earlier this week and was a snooze? Well, Carly does a lot better than her and for some reason, the song doesn't sound as boring and overplayed as it did with the former. Carly sang it with conviction and her voice was on par with Celine's, which was ultimately what sold me this cover. I still loathe this song but Carly somehow made me forget about that for a moment and let me enjoy her performance.
Vino Alan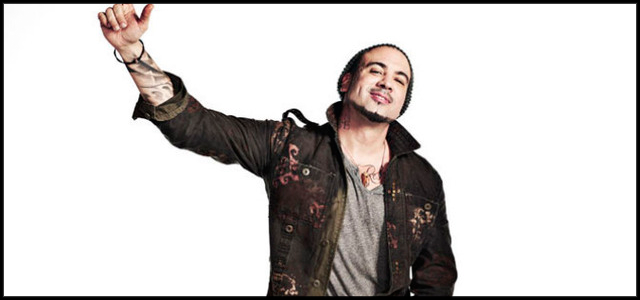 "Let's Stay Together" - 8,5/10
- Vino wants to give his son stability. He was married to his son's wife for four years but when they divorced, it was really devastating for him. LA needs Vino to sing through the love, through the pain. Perfect song for him. He tends to do too much with his voice but his tone is so amazingly soulful that I really don't mind it since he also has full control of his voice. Vino's a fantastic performer, I really connect with him when he sings and that's not something I do with many people. The way he moves around the stage is kinda creepy but who cares about things like that when the performance is so incredibly strong?
Emblem3
"No One" - 8/10
- "I just want everyone to know that they saved some kittens drowning in a lake this week and risked their own lives" Simon says. Haha. Simon thinks it was a complete disaster that they placed 6th. They all expected to be 1st, so they were really shocked. Always shirtless dude says that forming a band was the best thing he's done. The song has a slightly reggae sound, which actually really fits with them. They make me think about California every time I see them perform. Not a bad thing by the way, that image makes me happy. A lot better than their messy cover from last week, they may be three douches but they are terrific performers and I can't fault them. Really enjoyed this performance. Unfortunately, I'm not sure how far will their personalities take them. They need to fix, I'm not sure they can though.
Cece Frey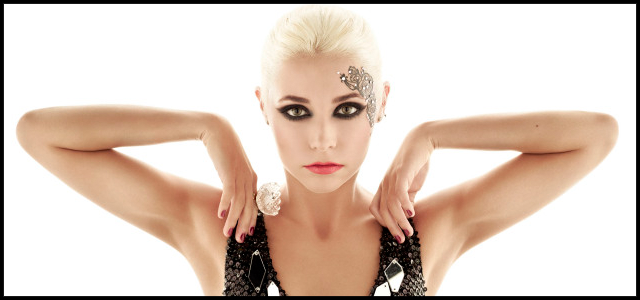 "All By Myself" - 5/10
- Last week she was in the B2 against Jason. Cece's family can't come to see her cause they don't have the money. Can't the show pay for that? Demi wants Cece to be more emotional on stage. Cece wants to prove that she's got the talent to be here. I really liked her pre-liveshows performances so I really try liking her but I'm sorry, this wasn't good. Demi's ruined Cece as much as she has ruined Jennel. This type of ballads are too big for Cece and while she's got a strong voice, as proved by the note she was able to hold, she's inconsistent and she was pitchy on many notes. She also lost some of her breath after that note, though is understandable cause that seemed to hurt. She needs to sing something current asap. As Simon points, all the gimmicks aren't working and Demi has no clue how to mentor her. I'd love to see an encore of "Sexy and I Know It" at this point, is it so hard for her to find a good song for her voice?

Ranking
Vino Alan
Carly Rose Sonenclar
Emblem3
Beatrice Miller
Fifth Harmony
Diamond White
Tate Stevens
Jennel Garcia
Cece Frey
LYRIC 145
Arin Ray
Paige Thomas
You get two votes this week!
Eliminated:
LYRIC 145
I'd say this was a shocking result but given their uninspiring performance, I can't say I was surprised about this. A rap group is already something hard to sell and if you aren't spectacular every time you take the stage, people aren't gonna vote for you. It's sad, cause Lyric has a lot of star power. I hope this isn't the last we see from her.
Jennel Garcia
Paige Thomas
Jennel Garcia - "The Reason" - I'm actually shocked Jennel is in the B2. She did perform first and her performance was decent but I always expected her to have a bigger fan base. Good performance but quite boring. She should have gave us the Jennel we saw during the auditions, that would've instantly saved her. She's got a lovely tone though.
Paige Thomas - "Paradise" - Seeing her here is predictable since her performance was disastrous last night. For the first time, she's singing a current fitting song for her voice. Had she done something like this last night, she could've placed much higher on the ranking. This is really good, she totally outsang Jennel. I didn't know she had this in her, maybe she's just being completely ruined by Demi as the other Young Adults are.
LA: "I'm actually shocked that either of them is in the bottom cause I think they are both really strong. The act that I've decided to send home is Jennel"
Britney: "This is a really tough decision, both of you are amazing performers and really have a lot of heart. But the act that I'm gonna send home is Jennel"
Simon: "Can't we hear what Demi's got to say first?
Mario: "We are gonna start with you. Please give me the name"
Simon: " I want to know which one she's gonna chose. I'm not going to, I'm gonna let Demi do it"
Mario: "Mr Cowell, Mr Cowell .... You are the boss, let's go to Demi!"
Demi: "The act that I'm sending home tonight is ... why don't we see from Simon first cause he was supposed to go?"
Mario: "This are people's careers, lives we are dealing with here, we really can't prolong it any longer. We really need an answer on who you are sending home tonight"
Demi: "The act that I'm gonna send home is Paige"
Simon: "The act I believe that's got the best star potential and I felt it tonight in the sing off so for me is a relatively easy decision, so the act that I'm sending home is Jennel"
Eliminated:
Jennel Garcia


Wow! That was an uncomfortable decision to watch. Why did Simon had to do that if his intention was to send Jennel home from the start. It wasn't entertaining, it was mean. Jennel didn't deserve to go home so early, she had so much potential and unfortunately, her mentor ruined her chances.
Result Order
12. LYRIC 145
11. Jennel Garcia
10. Paige Thomas
9. Arin Ray
8. Beatrice Miller
7. Diamond White
6. Fifth Harmony
5. Cece Frey
4. Emblem3
3. Vino Alan
2. Carly Rose Sonenclar
1. Tate Stevens
So Tate, Carly and Vino are the top 3 vote getters again this week. Will the order ever change? Interesting to see Cece managed to pull enough votes to get to the 5th place, wasn't expecting that. Diamond's post-save bump is already starting to draw off, going from 4th to 7th, I don't know how many week's she's got. The same happens with Arin, Beatrice and Paige. Their days are counted.
This entry was posted on 11:47 PM, and is filed under
Arin Ray, Beatrice Miller, Carly Rose, Cece Frey, Diamond White, Emblem3, Fifth Harmony, Jennel Garcia, LYRIC 145, Paige Thomas, Tate S., TV, Vino Alan, X Factor US, XF Series
. Follow any responses to this post through
RSS
. You can
leave a response
, or trackback from your own site.