I'm currently looking for some new writers in order to expand the blog given that I can't post the amount of things I'd like to. So if you are interested in writing about anything related to music (news, TV shows, album reviews, introducing artists) just drop me an
email to musicisthedoor@gmail.com
and we can discuss some of your ideas.

04 November, 2012 11:05 PM
Published by Kevin Mc Stravock

If

you're reading this, wondering if my subtraction skills are terrible, there is an explanation. Last week, 9 of the Top 10 performed after Lucy got a bye due to illness leading to the departure of yet another talented act in Jade Ellis, the less said about the shoddy decision made by the judges the better. However, Lucy hasn't got much better and is still too ill to perform tonight so she has decided to withdraw from the competition, believing that it would be unfair for her to be given another bye tonight were she unable to perform. Sadly, that means that we're down to 8 acts as there will be no replacement for Lucy, contrary to my original hopes that we might see the triumphant return of Jade Ellis. It also means that we'll most likely have single eliminations throughout the competition this year as presumably, they planned a double elimination with the addition of Christopher Maloney to the competition. Anyway, tonight the remaining contestants will sing Number Ones. Will Jahmene give a ballsy performance? Will Rylan sing a ballad as promised? Will Christopher sing another 80's karaoke classic? Find out the answer to these questions below. It's Time To

Face The Music!
Recap and videos af

ter the JUMP ...
Rylan Clark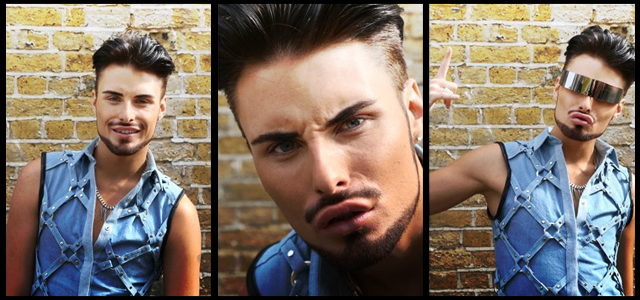 'Hung Up/Gimme Gimme Gimme' (Mad

onna/Abba) - 6.5/10 -
After promising last week that he would perform something a little more stripped back this week in order to win round Gary, Rylan is determined to do a ballad but Nicole isn't so sure and tells him that she would prefer him to sing something with two parts to it, the start being stripped back and the second half being the big performance numbers that many of his fans like him for. He starts it off singing a more stripped back number and to be fair it sounds a lot better than Rylan usually does. My only criticism would be that he nearly goes too much the other way and it's ever so slightly too stripped back to the point where the first part doesn't really go anywhere. When it gets into the more upbeat style, his vocals are thrown out of the window and it's the normal Rylan fare so really, this wasn't much of a change to what we expect from Rylan. Gary tells him that the first half was good but he hated the second part and predicts that Rylan will go tomorrow. I'm not sure, I do get why Gary is saying that as when Johnny did a stripped back performance then an upbeat song the following week, he went home but Rylan combined both into one performance so maybe this does signal the end. Either way, I think he'll probably be gone

before Top 5.
'Love Story' (Taylor Swift) - 6.5/1

0 -
After landing in the bottom two last week and giving a frankly terrible performance against Jade, Union J were (sadly) saved. This week, Louis is determined that they won't land in the sing-off again so he urges them to put their all into the performance. This week, George is getting to strum his guitar as they take on an acoustic ballad, Taylor Swift's 'Love Story'. Vocally, they have definitely shown far more to write home about than District 3 but they're definitely not interesting or memorable performers and despite their vocals tonight being once again very good, they're every bit as boring as normal. The problem is Louis needs to look back at their performances in the pre-live stages when they could strike a balance by doing very good vocal harmony renditions of more energetic tracks, giving them ballads just makes them fade into the back

ground. A solid effort but not an interesting performance in any way.
Kye Sones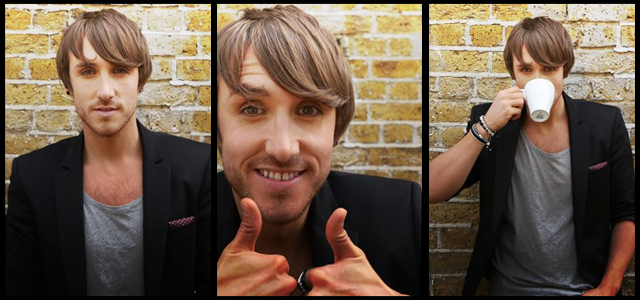 'Always Get What You Give' (The New Radicals) - 9.5

/10 -
Another great song choice for Kye this week, this track is a really good pick. It's not often that it's used in talent shows but it really works for Kye's edgy pop vocals, I hope that if Gary insists on going down this route for Kye that we see him do a ballad at some point too so we can see variety. What Kye has really started to learn now is the skill required in being a good performer, in the first few weeks his vocals were there but his performance skills weren't necessarily the best but he really has came on a lot since landing in the bottom two and I expect that he'll not only be the last Over standing but that he'll most likely make the last weeks of the competition at the very least. An inspired pick and dare I say it but possibly Kye

's strongest performance in the competition so far.
James Arthur


'Don't Speak' (No Doubt) -

10/10 -
James receives some mentoring from Gwen Ste

fani

and her No Doubt bandmate Tony Kanal this week as he surprises them by revealing that he is singing their most well known hit 'Don't Speak'. He performs it to them and they are both blown away by his unique take on the classic 90's song. As usual, James is taking a risk with his song choice by putting a spin on the original and doing his own rap in the middle, he really is a plucky contestant, he doesn't just do a join the dots cover, he puts his own twist on each song he does which is why he is far and away the frontrunner of the competition and deservedly so. This is just incredible, he opens it up singing a very emotive rendition of the song before bursting into a rap which adds energy

to the performance and gives it a fresh edge over other renditions of the song. James is once again leading the pack tonight.
Ella Henderson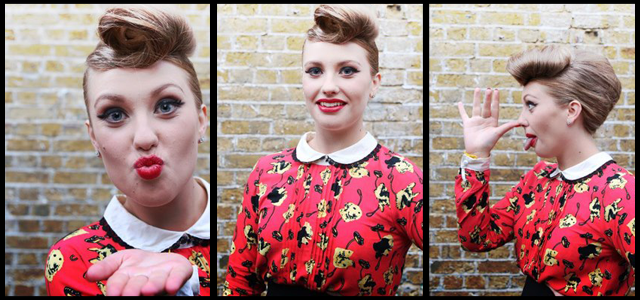 'Firework' (Katy

Perry) - 9/10 -
Ella is hoping to prove Nicole wrong this week after she received some harsh critique from the judge last week however she is finding it hard to choose just one song from such a broad theme and really struggles to make a decision however when she finally decides to tackle the Katy Perry song, she impresses Gwen and Tony with her rendition of it infront of them. Her live performance is every bit as good as the mentoring performance did from what we heard if not better, the only thing I would say is I wish she wouldn't use her vibrato as much and would just sing the high notes rather than leading up to them. However, this is easily her strongest live show performance to date in my opinion, she really adds to the song with her layered tone and gives a great rendition of it. Gary and Nicole give a little bit of critique regarding her vocals at times but unless she is the Week 5 shock which I hope and think not, she

's not going anywhere soon.
District3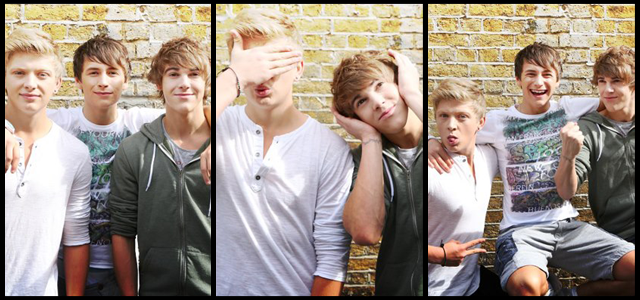 'Dynamite' (Taio Cr

uz) - 1/10 -
The boys do a short rendition of a Chris Brown track acapella in their VT which sounds ten times stronger than anything they have performed for the duration of this competition and it's a wonder that they haven't performed something of that style throughout the competition. Unfortunately, opposites seem to attract and after a short clip of their best singing I have witnessed even if it was not an official performance, they perform their worst performance ever, this is absolutely pitiful. What possessed Louis to chose this song for them? There is not an in tune note throughout the performance, their harmonies are way off, their dancing seems to distract themselves from the tune of the song and they just blow it really. I know that the guys survived last week after another bad performance but they're going to be incredibly lucky to survive tonight, this is

dreadful.
Jahmene Douglas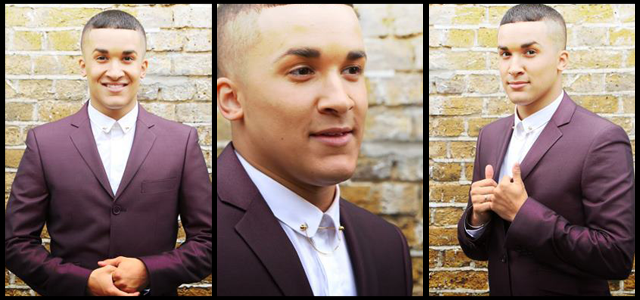 'Listen' (Beyoncé) - 5.5/10 - Jahmene has been fairly good if a bit boring so far in the competition but tonight's song choice does not fill me with confidence whatsoever. You need to have an amazing voice to pull off this song and there aren't many who manage to do so without overloading it with vibrato. Unfortunately, as far as vibrato goes, Jahmene may as well have been sitting on a pneumatic drill because his voice is all over the place. He completely overdid it to the point where each good note was balanced by a bum note and I am dumbfounded at the praise he gets from the judges. Sorry but that was not a great performance by any standards, it's a pity as Jahmene has a nice voice and he's very likeable but it was one of the warbliest renditions of the song I have heard, he needs to lay off the vocal gymnastics and please Nicole, give him a properly upbeat song at some point. This would have been the ideal week for him to really blow everyone away with something like Duffy's 'Mercy'.
Christopher Maloney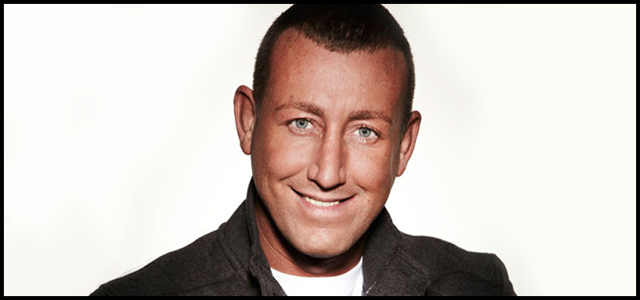 'All By Myself' (Eric Carmen/Celine Dion) - 4/10 - This week should have been Christopher's week, I'm disappointed that he didn't come out with an inspired and unique take on a Shania Twain song and perform 'Nan, I Feel Like A Woman' whilst dressed in drag. Jokes aside, does Gary know any songs that failed to exist pre 1871? There's nothing wrong with a bit of retro but EVERY WEEK? I think not! Christopher is a karaoke crooner at best, at worst he's culpable for the murder of various 80's songs. I'm being serious now but it has to stop, he's not even mildly entertaining, he's slowly but surely infiltrating the competition. If Rylan is Geraldine McQueen, Christopher is R Wayne singing each song as a tribute to R Nan.
Ranking
Results
Bottom Two:
What a terrible bottom two, I actually rather enjoyed Rylan for once last night and Kye was one of the best in my humble opinion. It's terrible that the likes of Christopher and District 3 survive again whilst talent like Kye has to sing for his life. Sadly, unless Louis grows a brain, I don't see Kye surviving this sing-off regardless of how good

he is.
Rylan Clark - 'Kissing You' (Des'ree) - He's singing his audition song but he's not doing it with the same terrible arrangement which was more club racket than club banger. This is actually not bad, I do feel like his voice is a bit pitchy when he sings in a higher range and it's certainly not a touch on some of the stronger singers in the competition but he can sing if at a very basic level, I don't get why Nicole was gushing though, he didn't really deliver on the emotion side at all, it was all a bit b

lank and expressionless.
Kye Sones - 'I Won't Give Up' (Jason Mra
z) -
Even from the first couple of lines, it become obvious that Kye has definitely won this sing-off. As honourable as it is that Rylan sang in tune for once, Kye is nailing this track, it does help that it's a real grower and a song that I have become particularly fond of in the past few weeks and he nails the emotion of th

e ballad. I love his tone and I love how despite usually going out of tune slightly on falsetto notes, he really delivers to the best of his ability throughout this song, this is the best Kye has performed, this is a great sing-off, I hope he stays.
Nicole sends home Kye Sones but says that both guys were great in the sing-off, adding that Rylan has proved to everyone that he is a fantastic singer. No Nicole, he has proved that he can sing in tune, no more, no less. Gary says that Kye easily won that sing-off which prompts Nicole to do

some flaily hand shouting
, he sends
Rylan
home. Louis next and wow, he surprises us all by, as Nicole says, growing some balls and sending Rylan home adding that he thinks that it's the right thing to do. However, Tulisa, clearly still a bit bitter at Gary's 'fag ash breath' comments from last week delays her decision citing that whilst both performed well, Rylan is more interesting and entertaining and Kye isn't connecting with the public. She takes it to deadlock by sending Kye home.
Eliminated:
Kye So

nes
I'm not annoyed so much at Rylan staying but at the judges for the fifth time in a row ignoring the sing-off. If Tulisa was so sure that the public didn't get Kye as it was his second sing-off, then how does she explain it being Rylan's second time there also? Rylan has probably performed better tonight than either boyband did in their respective sing-off performances but Kye was a much better performer overall, it's sad that after such a promising start with such a strong category, Gary is left with a cruise-ship crooner as his only hope of winning.
This entry was posted on 11:05 PM, and is filed under
Christopher Maloney, District3, Ella Henderson, Jahmene Douglas, James Arthur, Kye Sones, Rylan Clark, TV, Union J, X Factor UK, XF Series
. Follow any responses to this post through
RSS
. You can
leave a response
, or trackback from your own site.