I'm currently looking for some new writers in order to expand the blog given that I can't post the amount of things I'd like to. So if you are interested in writing about anything related to music (news, TV shows, album reviews, introducing artists) just drop me an
email to musicisthedoor@gmail.com
and we can discuss some of your ideas.

10 November, 2012 12:20 AM

With The Knockout Rounds a thing of the past (I know I've not written the posts, I'll eventually complete them), the remaining 20 contestants will be tested once more when they perform live for the first time. We've got 5 acts per category and by the end of the week only 3 will survive, 2 saved by the public and one saved by their mentor. At the end of this round, we'll have 12 finalists and here is when things change, but we'll get to those changes next week. First, we'll be witnessing 20 performances. Will we find a winner tonight? ... This is The Voice!
Recap after the JUMP ...
Joselyn Rivera
"Give Your Heart a Break" - Team Adam - 5,5/10
- She was stolen from Christina during the Battle rounds. She was born premature, growing up she was sick and a specialist recommended music for therapy. When Adam stole her, she really thought she needed to step up her game and she did, sending my fave Kayla home. No hard feelings though (I'm lying). She loves this song because it gives her a chance to show her range. Adam thinks she has to connect with her audience to make them fall in love with her as he did. Say what you want about Demi Lovato but you've got to admit this is a terrific song. That doesn't mean Joselyn did great with it. She's got a good voice and a big range but she had multiple breath issues and hit several sharp notes, plus she wasn't connecting with the lyrics as Adam wanted her to. I like her stage presence, a little overacted though. Good performance, could've been a lot better.
Terry McDermott
"Don't Stop Believin'" - Team Blake - 6,5/10
- He's the Scottish rocker. Blake says he gave him this dreadful song because he thinks he is the guy that can make this type of music cool and current again. He obviously cannot achieve such a gigantic task. His a great singer and his voice does sound terrific on this shitty song but the song still felt as dated as it always does. I'm quite indifferent about him, I would've given him a rockier song for him to show what he's all about. This was not it.
Melanie Martinez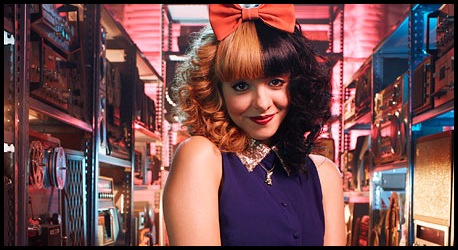 "Hit the Road Jack" - Team Adam - 7,5/10
- Adam says she's singing this really old classic song that's way older than her but she's gonna do it in her own way. He feels people are gonna freak out. She thinks this song is very sassy, she hopes to find the sassiness in her. Her outfit matches her hair, it looks cute. Melanie is my absolute favourite this season, so forgive me if I'm extremely biased towards her. I loved her performance, specially because I found her breathy voice so enchanting. Despite that, I felt that it was a bit one note, it didn't go anywhere, it was a flat performance. It needed some moments and it didn't have any. The way the song was arranged to fit her voice was remarkable though and her jazzy tone really shone through. Adam says Melanie chosen the song herself, he should choose the song for her next week, maybe he could find a more epic tune for her.
Liz Davis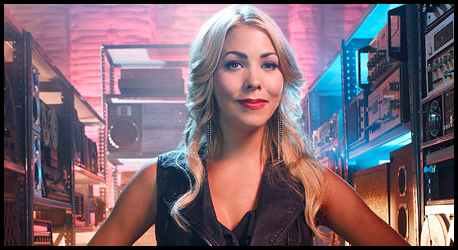 "Independence Day" - Team Blake - 6/10
- She's the sole country singer of the competition. Blake says that in her previous performances she has been an outlaw woman. He thinks it'd be smart to soften her up. Despite considering this song a powerhouse ballad, she considers this song is what she needs to do if she's going to move on. Meh, I don't care about this enough. She was very forgettable, there was no wow moment and while her voice was really spot on, I kinda missed a country twang in there. The best thing about it was the beginning, from there on it just went downhill. I wish Blake had picked Gracia Harrison instead.
Cassadee Pope
"My Happy Ending" - Team Blake - 8,5/10
- She used to be the lead singer of Hey Monday but she decided to go solo. She says Blake has helped her grow as an artist since the beginning of this process. Cassadee doesn't want to be predictable. Blake says he's spent a lot of time thinking about her cause she's got everything it takes to be a superstar in the business. Cassadee seems to be one of those love it or hate it cases. Fortunately for her, I'm one of the lovers. Her angsty pop rock sound is one of my favourites this season and also one of the most recognizable. The amount of vibrato in her performance is also quite impressive, while I would found it annoying on some performers, I just adore the way it sounds on her, it's extremely addictive. On the not so bright side, she's very reminiscent of Avril, so singing a song by her was probably not the best idea, she should've done something to distinguish her. There were also some screechy notes here and there but I didn't care at all because Cassadee is a pro and she could sell everything to me, even a recording of a dying cat.
Bryan Keith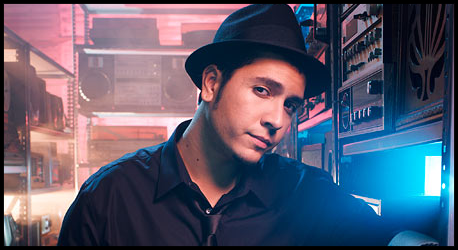 "Iris" - Team Adam - 7,5/10
- His father is a 2 Grammy winner, salsa, latin jazz singer. He came to The Voice to step out of his dad's shadow. He considers himself a very raw singer, "I just want people to want more from me". Great pick, this song is right in his alley. Weak start but it gets a lot better when he gets to the chorus. He's right, he's a very raw singer. I really enjoy the raspiness in his voice. He's not a performer though, unlike Cassadee, and it shows greatly. He doesn't know how to work the crowd and looks lost up there. His voice was perfect though and that's what matters after all, right?
Michaela Paige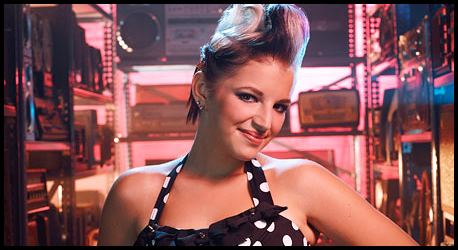 "Everybody Talks" - Team Blake - 7,5/10
- Before The Voice she was hosting three Internet radio shows. She says making it past the battles is only the beginning. Blake explains she's singing this song because she's his punk rocker. "She's a very special kid", he says. He assures her that her age doesn't matter and that she's as good as any other act. This is a random comment but she looks like a duck to me. I've no idea why. Haha. I really don't like her style, it just looks forced and unnatural to me. That mohawk gets bigger by the day, I wonder who big would it look if she makes it to the final. Terrific vocals, I kept waiting for her to start singing a country song, don't know why, but this was a good choice for her, I don't think I would've picked it however. She's got a powerful voice for someone so young, great range and attitude and since Blake is somehow fascinated by her, I expect her to stay.
Julio Cesar Castillo
"El Rey" - Team Blake - 5/10
- Blake says this is a very traditional mariachi song. Julio still wants people to know who he is as an artist and where he comes from. Julio's father has epilepsy and he's not able to get a job. "We need this", he says. The guy totally annoys me. I generally hate this latino singers who take on this type of songs. I speak Spanish myself and there are loads of better songs to sing if you are planning to sing in Spanish. He wanted to sing a mariachi song though but whatever. This is predictable, boring and quite honestly, a cliche. He was just missing the mariachi hat ...
Loren Allred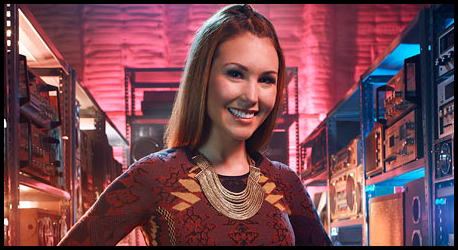 "All Around the World" - Team Adam - 7/10
- She's a wedding singer. Adam says she's been the biggest surprise and the most improved. He didn't think she was gonna win her battle, nor her knockout round. Way to boost her confidence Adam! Loren thinks she can break out with this song cause she's kinda been under the radar so far. She was going to school for music but she drop out cause she know she wanted to do her own music. Really not a fan of this song, I was expecting a jazz song from her, maybe some Amy Winehouse, but this wasn't the right one for her. She was sassy and extremely sultry though. I actually like her voice a lot, there were some impressive moments, like the one at the end, but overall, I think it was a bit boring, it wasn't until the final part that it started to get exciting. Since she's fodder from the start, I don't predict she'll make it through unless Adam picks her but I don't think he will unfortunately.
Amanda Brown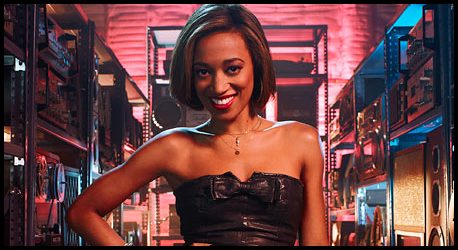 "Dream On" - Team Adam - 9/10
- She used to be Adele's backing singer. She lost her battle against Trevin and all the coaches tried to stole her, with Amanda picking Adam as her new coach. She says that situation was bonkers. She's proven to be an extremely versatile artist and tonight she's shown us once more how diverse she can be. Phenomenal performance, deserving of this pimp spot. She nailed every note so effortlessly and she's got a magnetic stage presence, she just kept drawing me in. A few flat notes but what she did was so impressive that I can't criticize her for such a minimal mistake. She's definitely making it far.
Ranking
Amanda Brown
Cassadee Pope
Melanie Martinez
Michaela Paige
Bryan Keith
Loren Allred
Terry McDermott
Liz Davis
Joselyn Rivera
Julio Cesar Castillo
Results
Amanda Brown
Bryan Keith
Cassadee Pope
Terry McDermott
Melanie Martinez
Michaela Paige
Loren Allred
Joselyn Rivera
Julio Cesar Castillo
Liz Davis
Honestly, great results. I was expecting Melanie to make it through votes, so I was a little pissed to see Adam had to save her. Still glad he did. I was expecting Blake to go for Liz when he had to pick on of his remaining 3 since she's the sole country artist, so I was a little shocked he picked teenager Michaela Paige. I guess he must really love that girl. Overall, no major disappointments, though Loren could've been something good.
This entry was posted on 12:20 AM, and is filed under
Amanda Brown, Bryan Keith, Cassadee Pope, Joselyn Rivera, Julio Cesar Castillo, Liz Davis, Loren Allred, Melanie Martinez, Michaela Paige, Terry McDermott, The Voice US, TV, TVO Series
. Follow any responses to this post through
RSS
. You can
leave a response
, or trackback from your own site.