I'm currently looking for some new writers in order to expand the blog given that I can't post the amount of things I'd like to. So if you are interested in writing about anything related to music (news, TV shows, album reviews, introducing artists) just drop me an
email to musicisthedoor@gmail.com
and we can discuss some of your ideas.

29 November, 2012 3:20 PM

Xtina lost another team member when Sylvia Yacoub was eliminated along with Bryan Keith from Team Adam, which came as a shocker to most. None is safe. We are down to 8 now and by the end of the week, only 6 will remain. Will Xtina lose her last contestant? Will Adam and Blake be left with no team? ... This is The Voice!
Recap after the JUMP ...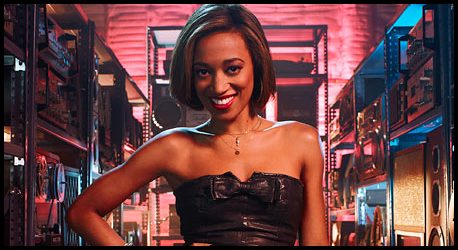 "Someone Like You" - Team Adam - 8,5/10
- Before she decided to audition for the show she got her first apartment. Why is this relevant? She feels this show is part of her transition to being independent. Adam picked this song to show that journey. Adam wants to make this song very powerful, he wants to take this Adele song the rock route, similar to her "Dream On" performance. "I think that we've got something very explosive", he says. She's got a powerful voice but to me, her cover sounded a lot like Adele's. It was slightly rocky when she screamed that big note but that's it. Was this the radical arrangement Adam was talking about? Cause I didn't see it. She's a phenomenal singer and that was indeed an incredible performance so she's definitely safe.
Cody Belew
"Somebody to Love" - Team Cee Lo - 6/10
- Cee Lo gave him this song because he believes "that torch can be passed from Freddie to Cody". Freddie is Cody's hero, he molded himself after him. Cody lives in Nashville but it wasn't really working for him. "When you are told no so much, it does weaken you", he says. I was ready to trash his vocals but besides from some bum notes, this was a very strong performance. The gospel choir was annoying and I hate he keeps doing this insanely big songs but it wasn't as atrocious as it could've been. It was just boring, where's fun Cody? I miss Bam Bam.
Terry McDermott
"Over" - Team Blake - 5/10 - Blake wants Terry's version of this song to be the version. He wants to erase his because he thinks the song is ever suited for Terry than it ever was for him. Terry wants to show a little versatility by singing this song. His song was born when he was on tour. He misses his family. I wonder who was the rock band Blake said wrote this song, cause it's a dull one. The song suited Terry's voice but the performance wasn't exciting and not dynamic at all. He sounded decent if not a bit strained. Not his best but at least he sang something current.


Melanie Martinez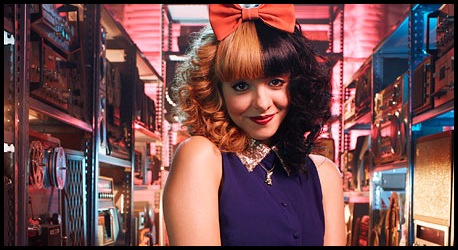 "Too Close" - Team Adam - 9,5/10 - She doesn't want to go back to living a normal teenager life. She thinks this song relates to how she feels at the moment with her current relationship. She's going through a break-up. Adam says their entire first album was about a break-up. No kidding? Haha. Adam tells to Melanie that he's like his older brother and he'll kick somebody for her. Haha. She's back to the basics tonight, playing both the guitar and the tambourine. This is "Toxic" 2.0 but only a lot better. I adore this song, it's quite haunting on it's own but Melanie took that to a whole new level. She's such a quirky artist, I love everything she did here, from the set (dope as Xtina would say) to her soaring voice everything was perfect, probably her best so far.
Dez Duron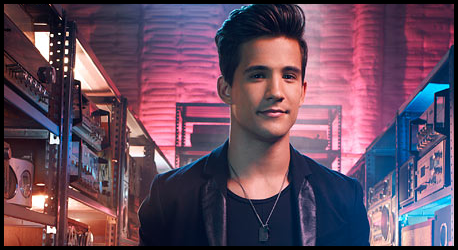 "U Smile" - Team Christina - 6/10 - Dez is the only contestant left on Team Christina. He's always wanted to do music. His dad was extremely proud when he got into Yale but he had to chase this dream. Xtina wants to show he's not a one trick pony so he's taking on the Biebs tonight. Why does this sound like what he did last week then? He somehow made an Bieber song sound decent enough and for that I applaud him but if he wanted to show he can also be a pop singer he didn't succeeded cause this was more jazz than anything. Good arrangement, it suited her voice perfectly. I was bored though, he's just too cheesy.
Trevin Hunte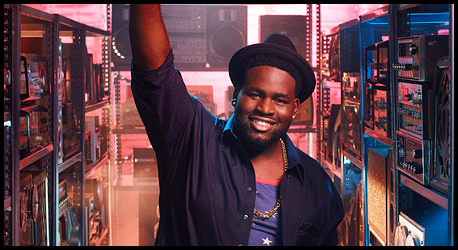 "Greatest Love of All" - Team Cee Lo - 5/10
- Cee Lo says this song allows him to have those big moments and really show what he does best. His brothers pushed him to try for the football team, he made the team but his mom couldn't pay for the uniform and since he always preferred music, he put it first. He wants to show people that you can be bigger and better than what people set for you. So after attempting to go current and failing miserably, he's back to what he does best, ballads. But since ballads always sound the same, it's not a change for the best. Good vocals but he's definitely a one trick pony and since he refuses to do something different, I'm done with him.
Nicholas David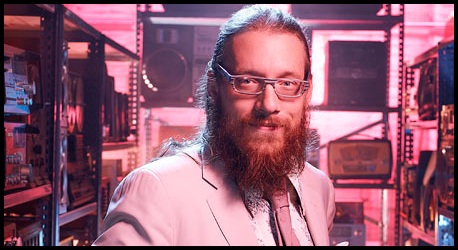 "What's Going On" - Team Cee Lo - 6,5/10 - He says he has no plans of cutting his beard because his wife is pregnant and the tradition is to keep it growing while they are growing. Or something like that. Cee Lo says that Nick has a staying power. Bill Withers, the guy who wrote "Lean On Me", joins Cee Lo and Nicholas during rehearsals. Bill warns Nick not to go crazy on this. This is the performance I most enjoyed from him. To me, this was the time he showed the most soul and while I still wanted more, his vocals were terrific on this. He just seems to be a bit lazy, he needs to pour everything into his performance and right now, he's not doing that. Singing this old classics has worked quite well for him so far but the question is, can he be current? I'm starting to believe he can't.


Cassadee Pope
"Are You Happy Now?" - Team Blake - 8,5/10
- She reached #1 on iTunes last week. She says it was unreal. She never expected to create such a bond with Blake, she says he's like a crazy uncle to her. Blake thinks this is the right next step for her. Cassadee has picked great song but my problem with this is that she sounded exactly like Michelle does, mostly at the beginning, so this may not have been the best song to show her originality though it was really fitting. Either way, this was another amazing performance, she sounded a little underpitch during most of the verses. She nailed the big notes though and her tone was as lovely as ever. I find her lower register so incredible, I wish she used it a little more. While this wasn't as good as last week, this was still really solid. I wonder if she'll be better on country material, maybe she should try that again next week. Apparently Adam hates The Roxy cause they didn't gave him a dressing room. Diva much? Haha.
Ranking
Melanie Martinez
Cassadee Pope
Amanda Brown
Nicholas David
Cody Belew
Dez Duron
Trevin Hunte
Terry McDermott
Results
Nicholas David
Cassadee Pope
Melanie Martinez
Terry McDermott
Trevin Hunte
Amanda Brown
Dez Duron
Cody Belew
Cody had it coming but I was expecting Trevin to be the second contestant eliminated tonight. Dez seemed to have a strong fan base and I would've bet his looks and decently good voice were going to take him further. That shows that you can't always relay on your good looks. Next week, I predict Trevin and Terry will be leaving us.
This entry was posted on 3:20 PM, and is filed under
Amanda Brown, Cassadee Pope, Cody Belew, Dez Duron, Melanie Martinez, Nicholas David, Terry McDermott, The Voice US, Trevin Hunte, TV, TVO Series
. Follow any responses to this post through
RSS
. You can
leave a response
, or trackback from your own site.