I'm currently looking for some new writers in order to expand the blog given that I can't post the amount of things I'd like to. So if you are interested in writing about anything related to music (news, TV shows, album reviews, introducing artists) just drop me an
email to musicisthedoor@gmail.com
and we can discuss some of your ideas.

07 November, 2012 4:49 PM

I'M LOOKING FOR A GERMAN TRANSLATOR, IF INTERESTED, EMAIL ME
This week I found out some incredibly disappointing news. Apparently, the number of liveshows have been cut down to just 4, so we'll be losing 4 contestants the first week (one from each category), 4 more the second one (one from each category) and then 1 the third week (the act with the least amount of votes), leaving us with 3 finalists. There will be no sing off and no judges decision, just the public vote alone will decide the fate of the contestants. Probably the worst move ever, this means that we'll only get to see one performance from some of our finalists and that's a complete shame cause the talent this year is crazy, in fact, it's the best we've have since the show began. To me, the show has been turned into a low budget version of The Voice now, I definitely think most the contestants wouldn't have auditioned for it have they known they were gonna do this to the liveshows. But what is done is done and with that, let's take a look at the performances! ... It's time to face the music!
Recap and videos after the JUMP ...
Willy Hubbard
"With a Little Help from My Friends" - 8/10
- This is an excellent song for Willy. Sarah's known for her mediocre song choices but she did great with this one. Willy's raspy tone shone on this track and despite it was a little old fashioned, this song is a classic and it'll never get old. Yeah, his delivery could have been more current giving the song a fresher arrangement but what he did was more than enough to beat Colin, who's his only competition tonight. A solid performance, his clear tone makes it so easy to listen to him that his performance will always be enjoyable for me. -
VIDEO
Colin Rich
"Breakeven" - 5/10
- I've just realized Colin was a contestant on the first season of The Voice of Germany, which was covered on the blog. He was branded as C Jay and had a total different look, that's why I didn't realize it was him until now. With that said, let's bash his performance around. Admittedly he wasn't as bad as I was predicting he'd be, all thanks to Sarah's quasi current song choice. But no matter how bad he didn't sound, he's an over the top singer, he exaggerates every note and couldn't stop oversinging. But besides all that, what really bugs me is how little interesting he is. He should just give up or go back to singing backing vocals. Sorry. -
VIDEO
Björn Paulsen
"Ich lieb dich überhaupt nicht mehr" - 7/10
- This song translates to "
I
no longer
love
you" which is definitely not the case for me to night. I still love Björn
and his awesome voice and despite this performance reminded me to S2's Volker Schlag for some reason, I still fully enjoyed what he did tonight. The problem is that I really didn't like this song's melody nor it's sound, it didn't seem to flow smoothly to me. I want him to sing in English if he survives this week. -
VIDEO
Björn Paulsen
Willy Hubbard
Eliminated:
Colin Rich
I guess he's destined to be eliminated the second the public starts voting in every singing competition he auditions, after all, he was cut first during his run on The Voice. I won't really miss him, he's got talent but his talent is dull and not interesting. Back to singing with Sarah I guess.
Lisa Aberer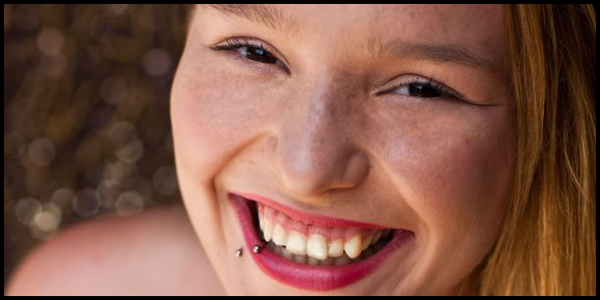 "She Wolf (Falling to Pieces)" - 8,5/10
- One of the best choices of the night and also the newest. Lisa's voice is phenomenal, I love that deep powerful tone of hers. To me, she did a lot better than Sia on this song. She completely owned every single note and her vibrato added a certain something to the tune. I also enjoyed the setting the most and the dance break was quite cool. I'm really hoping she survives this week. -
VIDEO
Klementine Hendrichs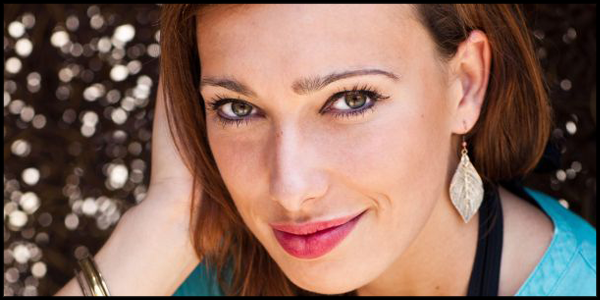 "Give It to Me Right" - 8/10
- This was definitely one of the sexier live performances I've ever seen. Most of the girls that audition for this type of shows try to tone down their sexiness to come across more likable to the audience but that wasn't the case with Kosovo born Klementine. The performance was incredibly jazzy and while a tad boring, her sultriness and sex appeal made this a wonderful thing to watch. The song choice could've been better but I don't think it matters cause she completely sold it. -
VIDEO
Melissa Heiduk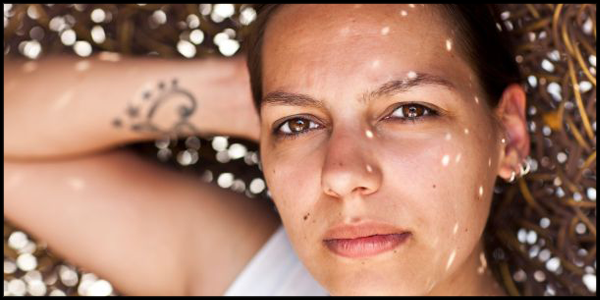 "Something's Got a Hold on Me"/"Levels" - 8/10
- Wow! I don't know what shocked me the most, how fantastic she sounded, her completely new look or how lively she looked on stage. I've never been a fan of hers but I may have been converted tonight. Melissa has improved every single weak link since the JH were filmed. I give her major props for that cause she's also finally convinced me that she has what it takes. Up until "Levels" started her performance was great but not very fresh but from the second it began playing it all got really exciting. I just wish it would have lasted more. -
VIDEO
Melissa Heiduk
Klementine Hendrichs
Eliminated:
Lisa Aberer
This is really disappointing. This three girls would've survived probably until Top 5 had the show still worked as it did before but since they cut back the number of liveshows, one of them unfortunately had to go and tonight it was the lovely Lisa. I don't think most of them would've auditioned for this show had they known this.I hope she can find success after this but she probably won't. There's always The Voice.
Andrew Steven Fischer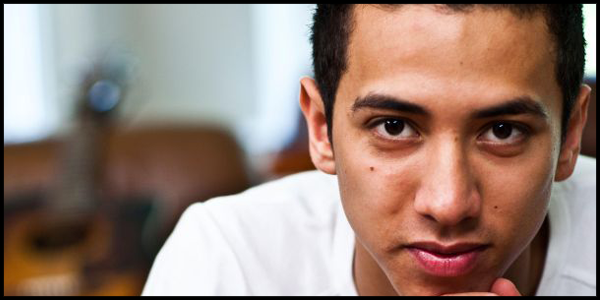 "Still" - 6/10
- He got to bust his guitar tonight. I felt he was a bit lost the last couple of weeks so this is probably a relief for him. He looks the most comfortable he has as well. I wish he had sang in English though, his tone sounds a lot more special, I was also under the impression this song was in English, obviously it wasn't. His voice is pleasant but tonight he was quite dull, even less interesting than Richard was and that is probably how I feel because I enjoyed Richard's song while I didn't enjoy this one. It was just an ok performance. -
VIDEO
Barne Heimbucher
"Ain't Nobody" - 9/10
- This was absolutely perfect. This guy's completely awesome and that's the right word to describe him. He's got sass, swag and an incredible voice. He ticks every box for me. If someone should be crowned the winner tonight, it would be Barne. I loved the way he reinvented this song giving it a jazzy feel, it totally reminded me to the way Jamie Cullum arranged "Please Don't Stop The Music", great pick from Moses. Barne was the best boy tonight by far. He has a serious chance of making it to the final. -
VIDEO
Richard Geldner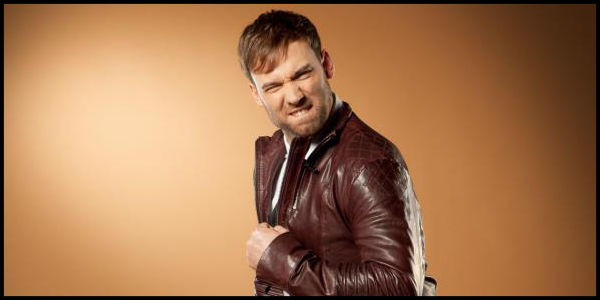 "Eisberg" - 7/10
- This song's title ("Iceberg") probably summarizes my feelings for Richard. I couldn't be more indifferent towards him. I acknowledge he's tone is fantastic and I definitely enjoy his performance but I just can't warm to him. He looks way too stiff when he's on stage and it just looks like if he's not trying hard enough. Moses picked a great song for him though, it was my favourite German song of the night without a doubt. On the bright side, I'll probably give a listen to the original afterwards. -
VIDEO
Richard Geldner
Barne Heimbucher
Eliminated:
Andrew Steven Fischer
Predictable results. Andrew was the worst among the boys and after Barne's showstopper and Richard's good performance, he really didn't stand a chance after his decent rendition. It's a shame cause I liked Andrew's tone but I won't say I'll miss him, cause I won't.
Josephine
"Leuchtturm" - 6,5/10
- Very literal staging (the song title is "lighthouse"), Sandra could've thought of something more clever though I admit I liked the way it looked. It added to the performance, very neat actually. They've delivered solid performances throughout their run and I've loved most of them but unfortunately this was one of the ones I liked the less, mainly cause I don't think this was the right song for them to sing tonight. They should have went with something that showcased the lead's gorgeous intense tone and this one only showed the intense side. Enjoyable performance but I'm not sure they'll make it after this. -
VIDEO
Mrs. Greenbird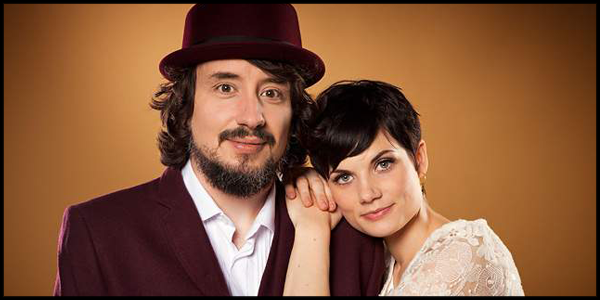 "Blitzkrieg Bop" - 9,5/10
- They really are the German Civil Wars, aren't they? I know I've said it thousand of times but each time I see them they instantly remind me to the duo. Why? Because they are as good as the American version. Their performance didn't have many props but it's effect was as powerful as if it had. Nuanced, simple and original. This guys are on a league of their own and are by far the best group in the competition, the best group this show has seen in fact. They are granted a place in the final after this and if they are not, something is clearly wrong with the German public. -
VIDEO
Rune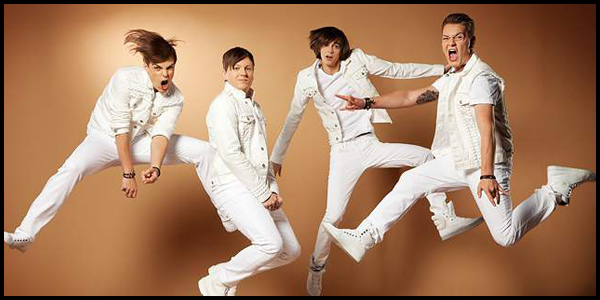 "We Found Love" - 4/10
- What can I say about them without completely dissing everything they did? Let's see ... I liked the effect at the beginning and I did like their intensity (this seems like a repeat note on them) That's about it unfortunately. Sandra LOVES them. She stands as if she was in a concert while they perform. Ugh, she couldn't make them cut the screams. I think she actually likes that, which sickens me. Who likes that? It's unpleasant and unnatural. And will they wear the same white outfits every week? -
VIDEO
Rune
Mrs. Greenbird
Eliminated:
Josephine
I kinda saw this coming. It was a toss up between Rune and Josephine and despite I expected Rune to go, I'm not shocked it was Josephine. Their performance wasn't the most stellar and compared to Rune's dynamic cover, it may have been a little boring. The could've made it further with a better song.
Mrs. Greenbird
Barne Heimbucher
Lisa Aberer
Klementine Hendrichs
Melissa Heiduk
Willy Hubbard
Björn Paulsen
Richard Geldner
Josephine
Andrew Steven Fischer
Colin Rich
Rune
Eliminated:
Lisa Aberer
Josephine
Andrew Steven Fischer
Colin Rich
This entry was posted on 4:49 PM, and is filed under
Andrew Fischer, Barne Heimbucher, Björn Paulsen, Colin Rich, Josephine, Klementine Hendrichs, Lisa Aberer, Melissa Heiduk, Mrs. Greenbird, Richard Geldner, Rune, TV, Willy Hubbard, X Factor Germany, XF Series
. Follow any responses to this post through
RSS
. You can
leave a response
, or trackback from your own site.