I'm currently looking for some new writers in order to expand the blog given that I can't post the amount of things I'd like to. So if you are interested in writing about anything related to music (news, TV shows, album reviews, introducing artists) just drop me an
email to musicisthedoor@gmail.com
and we can discuss some of your ideas.

20 November, 2012 12:12 AM
Unfortunately, Bella Ferraro, the early front runner and my winner prediction, got the boot last week after she found herself in the B2 against boyband The Collective. In the end, it was the audience who decided Bella's fate, sending her home with the least amount of votes. Tonight, the remaining 3 contestants will fight for your votes for the last time. Will it be country boy Jason Owen? Boyband The Collective? Or pop diva Samantha Jade? ... It's time to face the music!
Recap, videos and POLL after the JUMP ...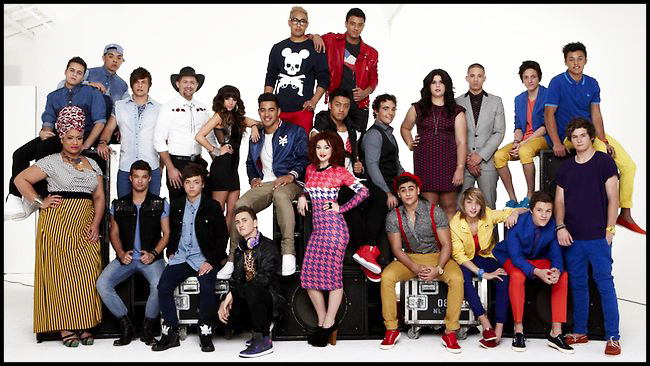 Round 1 - Audition song
The Collective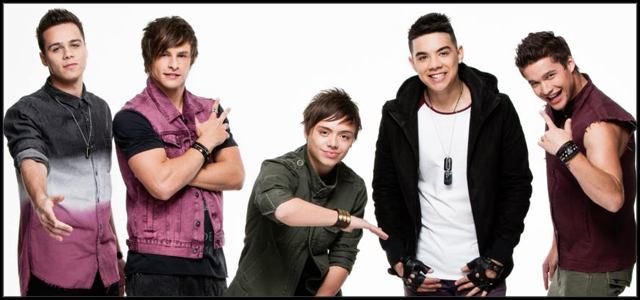 "We Found Love" - 6,5/10 - They originally sang this song at Home Visits since they were formed after failing to make it as solo artist. The guys are picked up by Ronan on his boat. They are joined by their families at a boat called the Blue Room. Ronan also surprised them with a live concert at a mall. This is a great song for them and it's obvious Ronan didn't pick it. Trent sounds amazing at the beginning but when the tempo starts to get faster, they sound a bit messy. I think it would've been better had they kept the performance intimate. William's singing was weak as well but his rap was quite cool. Ok performance, a little inconsistent.
Jason Owen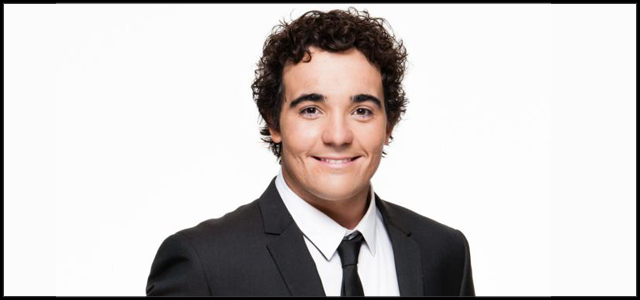 "Annie's Song" - 6,5/10 - Apparently, Mel wanted Jason to get to the final just to visit Albert. "I walked into the pub, the guy greeted me by groping his chest. What did that mean?" Mel says. Haha. Jason gave a concert as well, he sounded awful but whatever. This is probably one of his best performances and the most comfortable he's looked, given that this was the song he auditioned with. In fact, I actually liked this performance. I probably won't listen to it ever again but I wasn't completely disgusted by it.
Samantha Jade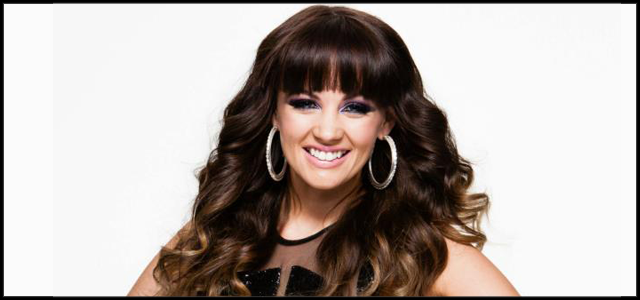 "Breakeven" - 10/10 - Guy joined Sammi for a trip to Perth. Guy rents a convertible car cause he wanted to visit the city with style. Sammi says she felt like an old Hollywood movie star. They visit Sammi's old job and Guy gets to help a little. "I think it's a bit of a worry to let Guy loose on this factory" she says. She also got to perform on Westfield, something she was terrified to do. "What if only 20 people turn up and those 20 people happen to be my family?" she says. Thankfully, the place was packed up. This song really suits her voice despite sounding weird on paper. Her audition was phenomenal but this performance was a million times better. She's definitely improved over time and this song showed that. This was like a vocal masterclass, everything about it was perfect, the runs were gorgeous and her range is impressive. I'm a bit out of words.


Round 2 - Winner's single
The Collective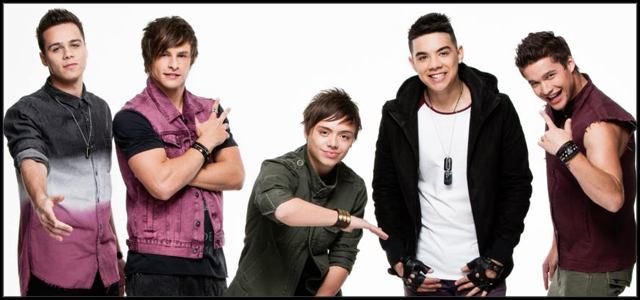 "Surrender" - 7/10 - I'm glad the season is coming to an end just because I won't have to listen to Ronan's stupid introductions. Ronan says there's nothing like this on the charts, he believes it will be a smash. I like this song a lot more than Jason's but it's not the smash Ronan thinks it is. Yeah, it'll probably get to #1 if they win but that'd be just because they won and not because this is a great song. It's good but something is off about it. There's really no edge to it, just typical boyband material. It sounds like something The Wanted or even One Direction would do. I'm glad they added a rap, that at least gave it a fresher sound. I also loved Jayden's voice after the rap, that kid should get more solos, it's a bit too late for that now though. Another ok winner's single.
Jason Owen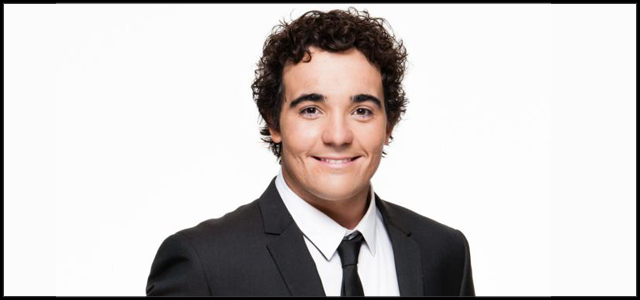 "Make It Last" - 5/10 - Mel describes Jason's winner's single as "just Jason". He thinks that if he wins the competition he'll be on the radio. Poor thing is delusional. Was this a cover of Taylor Swift's "Love Story"?Hasn't he done this already? Oh wait, this is a different song? It sounds a lot like Taylor's song, like the male version of it. Lyrics are ok I guess. Overall, boring song, he's voice isn't completely annoying, he actually sounds quite decent on it but there's nothing epic about it, it's just there. This is a lot better than I expected though.
Samantha Jade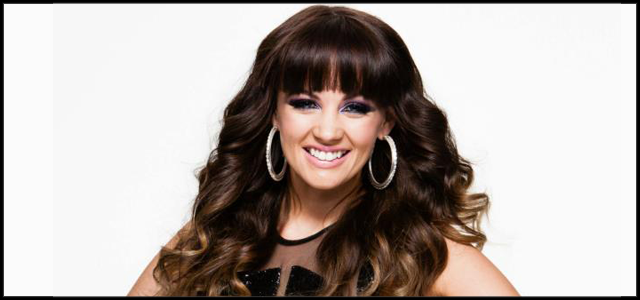 "What You've Done to Me" - 8,5/10 - Guy thinks this song is a radio smash. Sammi loved the photo shoot, she says it was very glamorous. Good song but it doesn't do justice to Sammi's level of vocal awesomeness. It sounds like a song an autotuned crappy singer could nail and it's a shame cause she deserves a better song as her winner's single. The lyrics are a bit weird but I can see this being catchy. The best song out of the three, considering it improved greatly when she got to hit those big notes and do her gorgeous runs. I just hope this was enough.


Round 3 - Last shot song
The Collective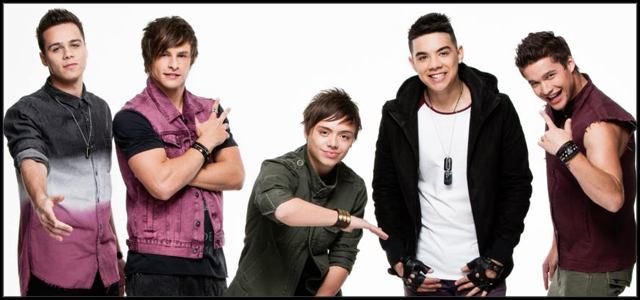 "Brokenhearted" - 7,5/10 - Apparently they are our Collective now. Gosh. I liked the staging, I guess. Really enjoyed how they sounded on this, a lot better than their two previous performances. Will's rap was annoying though, I don't get why he had to do that fake voice. The way they move is distracting too, they clearly don't know what to do, specially Jayden, and it shows that no one has ever coached them on how to work the stage. You'd think Ronan would have, but it's clear he hasn't. Again, this wasn't a great performance but it was still really good. They have no edge right now though, Ronan has ruined the original edgy boyband and now we are stuck with this.
Jason Owen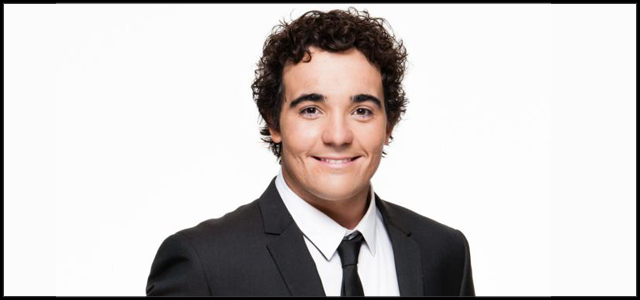 "Lonely Boy" - 7/10 - Creepy dancing is back! Props for the song choice though, finally he's done something contemporary that also suits his voice. The dancers were completely unnecessary but at least they distracted us from his moves. I hate to say this, but vocally, this was even better than his audition song. I will stop commenting cause if I do, I'll have to compliment him a bit more.
Samantha Jade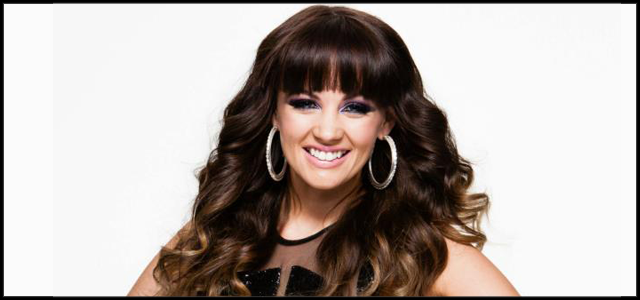 "Take a Bow" - 9/10 - Gorgeous look and again, gorgeous vocals. I run out of adjectives to drool over her. She's an incredible singer and I can't find enough ways to say it in order to make her voice justice. Not the best song Guy could've picked for her but it got the job done. She did sound better on "Breakeven" but this was nice for a change since it was a lot more tame. To Nat, Sammi is up there with Leona Lewis. I tend to agree, she deserves to win this without a doubt.
Samantha Jade 1
Samantha Jade 2
Samantha Jade 3
The Collective 3
Jason Owen 3
The Collective 2
Jason Owen 1
The Collective 1
Jason Owen 2
Results
Eliminated:
The Collective
So glad Sammi survived the first elimination. When Jason was announced safe first, I thought the end of Sammi was near but when she was saved, I jumped from my chair. The Collective never found their footing, as the competition progressed, they lost their edge and became a regular boyband. I know they'll have a career afterwards and they should be proud of making it this far. Now it's between a phenomenal winner and a shitty one. Who'll take the title?
The remaining two contestants will perform one more time before the results are revealed. They'll sing their favourite song of the series.
Samantha Jade - "Scream"
- Guy believes this song was the turning point in Sammi's journey. While I wanted to see "Heartless" again, he's probably right about that. She's dancing again but this time there's a lot more choreography involved. She's got a massive range and this show really makes that evident. She's the true winner of this season, that was a world class performance.
Jason Owen - "Dancing in the Dark"
- Mel thinks Jason has made the biggest transformation ever. Do they really feel this was his best performance? I remember the first time he sang it I was hoping for a blackout, tonight, I found myself constantly wishing for that platform to collapse. He'd be an atrocious winner, please, don't let him win.
Results below
.
.
.
.
.
.
.
.
.
.
.
.
.
.
.
.
.
.
.
.
.
.
.
.
.
.
.
.
.
.
.
.
.
.
.
.
.
.
.
.
Runner up:
Jason Owen
Winner:
Samantha Jade


OMG!!! I seriously can't believe this! Who would've thought that Sammi would be taking the crown after ending in the B2 during the first week? She's a true comeback queen and she deserves this win. She defied every odd and beat what looked like the clear winner, Jason Owen. Her debut single, "What You've Done To Me" is already climbing the charts and her self titled debut album which features newly recorded XF performances comes out on December 7. She's headed for great things. Congrats Sammi, you deserve it!