I'm currently looking for some new writers in order to expand the blog given that I can't post the amount of things I'd like to. So if you are interested in writing about anything related to music (news, TV shows, album reviews, introducing artists) just drop me an
email to musicisthedoor@gmail.com
and we can discuss some of your ideas.

20 November, 2012 4:44 PM

I'm looking for a Swedish translator, if anyone is interested, please email me.
Manda Nilsénius left the competition after delivering a breathtaking performance when she found herself in the B2 against JEM. Ultimately, it went to deadlock and the struggling singer was sent home. Six remain and with only three weeks away from the final, the stakes are higher than ever. Who'll be eliminated tonight? ...
It's time to face the music!
Recap and videos after the JUMP ...
Isak Danielsson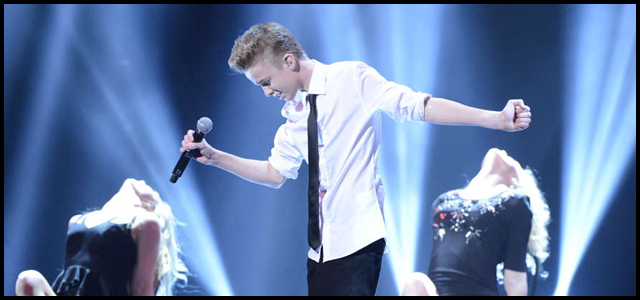 Feeling good (Nina Simone) - 8/10
- Given that Isak is the best singer in the competition, there's no need for such an extravagant production when he's performing. There were around 15 dancers and a quartet of saxophonists on stage and that amount of props distracted from Isak. His voice was top notch as always though this old fashioned song didn't give him enough space to shine but since I think there was some kind of theme, it probably was appropriate. He could've gave him an updated sound however. -
VIDEO
Alexander Holmgren
Smells like teen spirit (Nirvana) - 9,5/10
- This performance felt like darkroom game, there were almost no light on stage and it made finding Alexander a bit hard but while that was quite annoying, I think that Orup did a terrific work by producing this. The dark stage worked perfectly with the song and gave the performance a greater level of epicness. Vocally, Alexander sounded outstanding, definitely the best he's sounded since the competition started. This is exactly the type of music he should be singing. -
VIDEO
J.E.M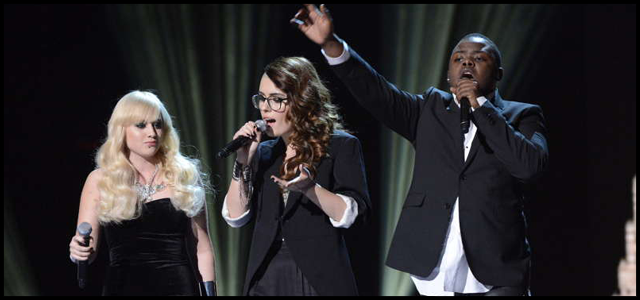 Turn your lights down low (Lauryn Hill) - 9/10
- Finally, Marie has given them a song that isn't originally a singer/rapper collaboration. Yeah, it was still Lauryn's version of it, but still, why hasn't she done this before? The problem is that singer/rapper collaborations are mostly shitty, so most of their performances haven't been as good as a result. Tonight, both Elli and the rappers have space to shine and it resulted into one of their best performances to date. I still can't get around the fact Elli sounded so phenomenal. That girl should have made it as a soloist, though I'm kinda glad she didn't and was put into this group. They should be safe after this. -
VIDEO
Malcolm Brandin
Jag saknar dig (Malcom B) - 9/10
- He's kinda done it again. Like he did with "Malcolm B-thoven's femma", in which he used Bethoven's classic symphony, tonight, he's using "Every Breath You Take" as a riff, resulting into my favourite performance from him since I grade every performance of him based on the previously mentioned song. Sorry about the short comments, I repeat, I know nothing about rap. Haha. I think I've found a new performance to grade him. -
VIDEO
Awa Santesson-Sey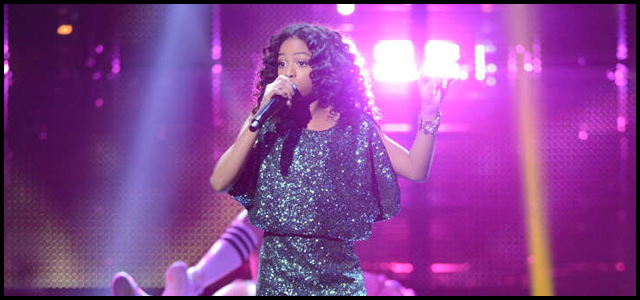 Blame it on the boogie (Jackson 5) - 7/10
- What's the problem with the mentors tonight? They've gone completely over the top with the staging and that's affecting the performances. Awa has even more dancers around her than Isak did and these are even more distracting than the previous since this performance involves a lot more dancing. In a night of terrific performances, Awa sounded like a party popper. Decent singing but nothing out of this world. I also think this wasn't the right song for her but at least she brought enough energy and sass to it. -
VIDEO
Benny Hult
What's going on (Marvin Gaye) - 5/10
- Good song for him but lackluster interpretation. There was no grit, no emotions, no rawness. He just sang this song with zero feeling and that made me feel unpleased. This could've been a turning point for him but his plain interpretation of this great song left my feelings towards him unaltered. What a pity. -
VIDEO
Ranking


Alexander Holmgren
J.E.M.
Malcolm Brandin
Isak Danielsson
Awa Santesson-Sey
Benny Hult

Isak Danielsson
Alexander Holmgren
None of them deserved to be in the bottom but I'm kinda glad Isak did. That'll give his fans a wake up call and they'll vote even harder for him. We all know Alexander is going at this point and it's a shame since he sang the best he's had.
Isak Danielsson
- "I was here" - I wonder where he took this song from. This isn't good to showcase neither his voice nor his style. Well sang but it did nothing to me. That didn't scream "I deserve to be here" to me. I still think he'll be saved, he's the best in the competition. -
VIDEO
Alexander Holmgren
- "Signed, Sealed, Delivered" - He picked a much better song than Isak did but even if he did, he's toast. He's a terrific old school soulful singer and this performance put that into evidence but compared to Isak, he's way past his expiration date, even if I love Alexander. -
VIDEO
Elimination (via deadlock):
I was expecting Isak to be saved by the judges so the fact that it went to deadlock surprised me. I've no idea what Alexander did wrong. He was mostly consistent and he always sounded great on his performances. To me, either Awa or Benny should've gone home. I hope they do in the next weeks. Ideal Top 3 would be Isak, Malcom and JEM, with an Isak win.
This entry was posted on 4:44 PM, and is filed under
Alexander Holmgren, Awa S-S, Benny Hult, Isak Danielsson, J.E.M, Malcolm Brandin, TV, X Factor Sweden, XF Series
. Follow any responses to this post through
RSS
. You can
leave a response
, or trackback from your own site.