I'm currently looking for some new writers in order to expand the blog given that I can't post the amount of things I'd like to. So if you are interested in writing about anything related to music (news, TV shows, album reviews, introducing artists) just drop me an
email to musicisthedoor@gmail.com
and we can discuss some of your ideas.

12 November, 2012 1:11 AM

With The Knockout Rounds a thing of the past (I know I've not written the posts, I'll eventually complete them), the remaining 20 contestants will be tested once more when they perform live for the first time. We've got 5 acts per category and by the end of the week only 3 will survive, 2 saved by the public and one saved by their mentor. At the end of this round, we'll have 12 finalists and here is when things change, but we'll get to those changes next week. First, we'll be witnessing 20 performances. Will we find a winner tonight? ... This is The Voice!
Recap after the JUMP ...
Adriana Louise
"Firework" - Team Christina - 7/10
- Christina says that this song has a lot of notes that have to be accurate. "Not many vocalists could step up to that plate". The audience off rhythm clapping made me laugh, it's not that hard people! She's a really good performer and an even better vocalist but nothing about her screams star to me. There are loads of artists like her right now who aren't half as good but the fact that she didn't bring anything new to the table makes her look like a greater quality version of them. Her vocals were remarkable though and it was impressive how powerful her whole performance was, from beginning to end she was always at the top of her lungs, I don't know how she even has a voice after this.
Cody Belew
"One More Try" - Team Cee Lo - 7/10
- Rodeo kid who believes he was a black lady in a previous life. Cee Lo gave him this song because he needed an intimate and emotional moment. Cody believes people hasn't seen him deliver yet. Cee Lo loves his personality. He's done country, pop and now he's doing a soul song. The guy seems to be having an identity crisis. You're either the country singer with the silly moves or the soul man, but not both. He may think he's showing versatility but he only thing he's doing is confusing the audience. Loved the vocals but this has to be his most boring performance yet. I prefer the fun Cody I saw at the auditions and this one wasn't it, despite the fact that he awkwardly tried to add some movements into this performance, which didn't fit at all obviously. I still think he has a chance, after all, Cee Lo adores the guy.
De'Borah
"Who Knew" - Team Christina - 6,5/10
- Christina thinks she's an unique interesting spirit. "De'Borah puts De'Borah in everything she touches", Xtina says. I love De'Borah, she's definitely one of the bright stars of Xtina's team. I don't think this performance did her enough justice but she certainly brought everything she had. I really liked the beginning and the ending but the middle didn't fully convince me. She looked like a monkey jumping around the stage during the chorus and despite hitting every note, her voice sounded slightly shouty to me but what came before and after that was subtle and beautiful, not perfect, but it let me appreciate her tone. She could've done better with a different song. Loved her energy though and her rocky grit during the chorus was really good as well.
Diego Val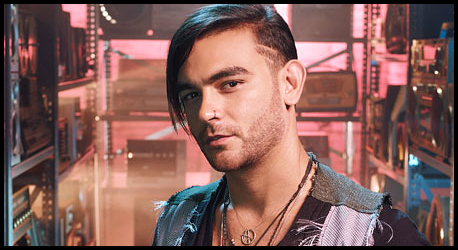 "Bailamos" - Team Cee Lo - 6/10
- He's singing one of the worst songs in the world by one of the worst artists in the history of humanity, Enrique Iglesias's "Bailamos". Cee Lo has to ask him what the title means, Diego says it means "we dance". We kinda knew that already but whatever. Diego says that they keep it sexy in Spanish. Apparently Cee Lo picked the song, but he didn't know what the title means? Hmm. Cee Lo thinks he could embody this song with a little more practice. LOL at Carson's pronunciation of the song. I really enjoyed his audition but this is just atrocious but I probably feel this way cause I hate everything about this song. His voice isn't bad and I really like his unique tone, plus that note he hit at the end was great. However, I don't think people are gonna vote for him.
MacKenzie Bourg
"What Makes You Beautiful" - Team Cee Lo - 7,5/10
- Cee Lo gave him this song because it's got a lot of energy and he could connect with the audience. Cee Lo doesn't want people to think MacKenzie is a one trick pony. Honestly, he is one. His songs are always arranged in a similar way, not that I'm complaining, but it's the truth. I really like the guy, he's a cool performer and seems to be having fun all the time. His voice isn't the best out there but at least it's original. I think he should have stayed with his guitar though cause as soon as he left it, it all went a little downhill.
Devyn DeLoera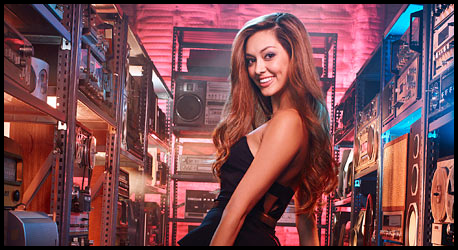 "Bleeding Love" - Team Christina - 7,5/10
- Devyn says this competition has helped her come out of her shell. Christina says that so far we've heard her being the powerhouse singer so singing this vulnerable song might help her. It's no secret that I found everything she did before completely annoying but I didn't tonight. I actually think there was a great improvement since I last saw her. The song choice wasn't original, in fact, she sounded a lot like Leona and her fellow team member Adriana. I liked it when he started busting some seriously big notes but the whole performance was generic. I enjoyed it more than Adriana's though.
Nicholas David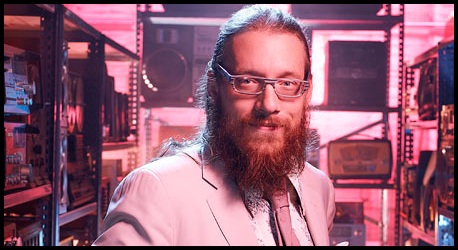 "You're the First, the Last, My Everything" - Team Cee Lo - 8/10
- Cee Lo gave Nick this song because he thinks there's nobody with more soul in his team than Nick. He wants America to fall in love with him. His Knockout Round was incredible, if he can do that again, he'll be completely safe. He looks a little weird when he sings but his voice is so original that I really don't mind, in fact, it makes his performance even better. This was a great pick for him though I would've liked to see him do a more current song. Cool old school performance though.
Sylvia Yacoub
"The One That Got Away" - Team Christina - 9/10
- She was born in Egypt. This was also her mom's dream so it felt right to audition for this show. Sylvia wants to go for the emotional side tonight. She wants to play the piano tonight. This was a great idea. It's very clever cause it sets her apart from the other girls in Xtina's team, Devyn and Adriana, who sound a lot like her. Gorgeous vocals, I didn't care from her before this but this was incredibly pretty. I don't think she can win this competition but he could be a darkhorse. I loved the slow tempo but when it started to go faster I absolutely adored her rendition. Best so far.
Dez Duron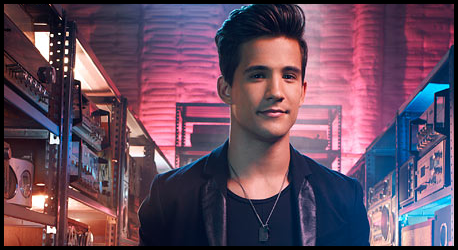 "Wanted" - Team Christina - 5/10
- He auditioned for the show last year but didn't make it past the auditions. This time around, he's in the liveshows. Christina gave him a country song, she wants Dez to step outside his comfort song. He says he'll give this song the Dez twist. Not his fan and this performance didn't do anything to change my mind. His vocals were uneven and the song didn't really fit him. I don't see why Christina thought this was a good idea cause it clearly wasn't. The girls are still gonna vote for him but any of the other girls deserves it more than him cause he honestly was the worst in his team.
Trevin Hunte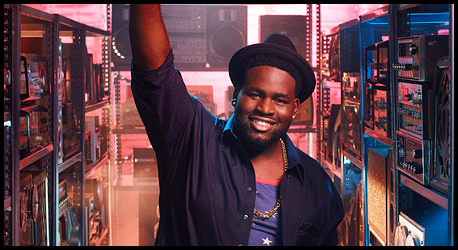 "How Am I Supposed to Live Without You" - Team Cee Lo - 9/10
- He says he didn't have any confidence before he came into this show. He wants to prove Cee Lo he's capable of winning. Cee Lo gave Trevin this song because it falls right into his wheelhouse. He loves Trevin's pure voice. He has some issues at the start, being a little behind the tempo. He picks it up though and the rest of the performance is effortless. Beautiful vocals, the guy seriously has a terrific instrument. He may not be the most original but his voice is outstanding. He could be the third black guy to win the voice cause he's definitely a lot like Javier and Jermaine.
Ranking
Sylvia Yacoub

Trevin Hunte

Nicholas David

Mackenzie Bourg

Devyn DeLoera

Adriana Louise

Cody Belew

De'Borah

Diego Val

Dez Duron
Results
Adriana Louise
Cody Belew
Mackenzie Bourg
Diego Val
Devyn DeLoera
De'Borah
I'm only a little pissed to see De'Borah going home. He's such a talented lady and the fact that the mediocre Dez got to stay over her is beyond me. I liked MacKenzie but I'm actually fine with these results, after all, Cody's performance was great last night.
This entry was posted on 1:11 AM, and is filed under
Adriana Louise, Cody Belew, De'Borah, Devyn DeLoera, Dez Duron, Diego Val, Mackenzie Bourg, Nicholas David, Sylvia Yacoub, The Voice US, Trevin Hunte, TV, TVO Series
. Follow any responses to this post through
RSS
. You can
leave a response
, or trackback from your own site.