I'm currently looking for some new writers in order to expand the blog given that I can't post the amount of things I'd like to. So if you are interested in writing about anything related to music (news, TV shows, album reviews, introducing artists) just drop me an
email to musicisthedoor@gmail.com
and we can discuss some of your ideas.

04 November, 2012 6:55 PM

I'm looking for a Swedish translator, if anyone is interested, please email me.
The unexpected happened when Manda returned to the competition a day after she was eliminated from the show. In fact, Hey Mary was the act to receive the least amount of votes but the girls also got to stay in the competition. So that can only mean one thing, this week we will have a double elimination! I expect Manda to survive but my prediction for the girlband isn't so bright. One thing is certain though, with the added pressure of a double elimination, we'll be presented some incredible performances! ...
It's time to face the music!
Recap and videos after the JUMP ...
Isak Danielsson
Dancing on my own/Från och med du (Robyn/Oskar Linnros) - 8/10
- Cool mash up. When he was about to start singing I was expecting him to sing Oskar's song but was pleasantly surprised when he started with "Dancing on my own". The fact is that he sang Robyn's tune using "Från och med du"'s music which gave the other song an edgier sound. Very clever and interesting mash up, props to Ison for thinking about this. And also to Isak for singing it as well as he did. Orup didn't like it though, I wonder why. -
VIDEO
Benny Hult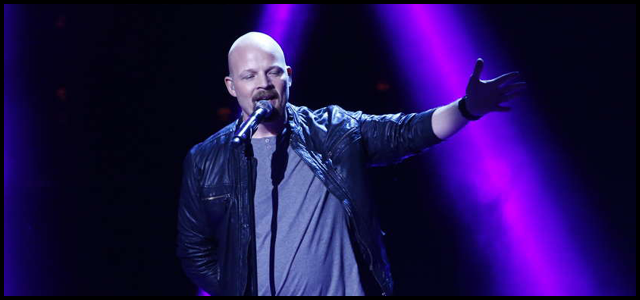 Don't you worry child (Swedish House Mafia) - 7/10
- What a great song choice! Finally Orup gave Benny a cool current song. Last week's was good as well but this one is way better. The arrangement wasn't as good as the choice however, it took some of the epicness this tune has and neither was Benny's voice but that was expected cause this song requires some powerful vocals and Benny doesn't have them. But with that safe, this was by far Benny's best performance, he sang with conviction and finally he had a contemporary sound, it wasn't perfect but there was a lot of improvement in his voice and I've gotta give it to Orup for finally making something right for his act. He's most certainly safe tonight. -
VIDEO
Hey Mary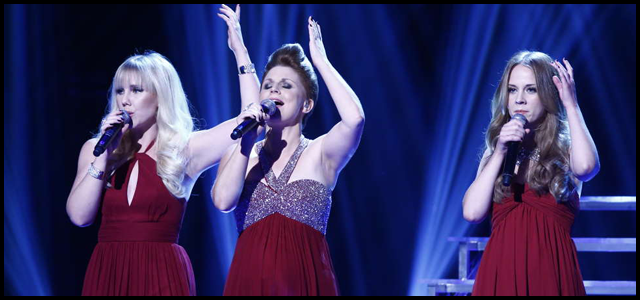 Eternal flame (The Bangles) - 6/10
- Poor girls must be under lots of pressure tonight after being technically eliminated last week. I'm sadly predicting they'll be going home so hopefully they fully enjoyed their swan song. This is an ok song for them, it fits their voices but I was hoping Marie'd give them a showstopper to save them from being sent home and it just didn't happen. They were on tune and their harmonies were pretty but the performance was once again a tad boring. Definitely not enough to save them. Bye bye Hey Mary. -
VIDEO
Awa Santesson-Sey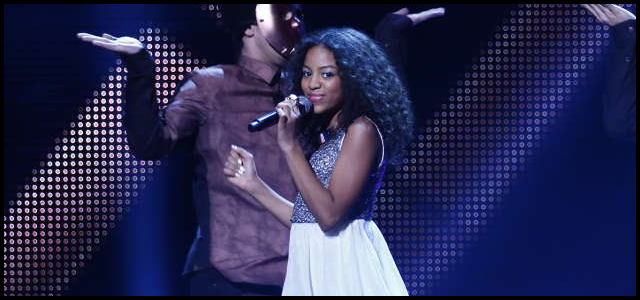 Upside down (Diana Ross) - 6/10
- Will Andreas ever learn? With him it's one step forward, two backwards. Old fashioned song for little Awa, why can't he give her something current? Earlier in the show she sounded fantastic on 1D's song, so maybe she could sing that next week? Her voice was really good on this though but I'm not really a fan of this song nor I can see how can this fit into today's music scene. The arrangement worked a little, making this song a little less cheesy than it already is but the robot dancers were completely out of place, what was the point of that? -
VIDEO
Malcolm Brandin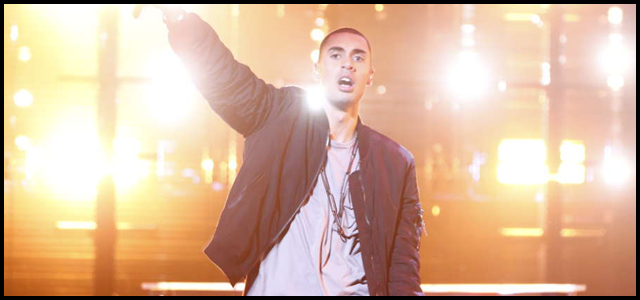 Fest på röda linjen (Malcolm B) - 7/10
- Another good performance from Malcom. He hasn't had a single week off and for that I applaud him. I do think last week's rap was a lot better but this one wasn't bad by any means. I'm still hoping he sings in English so I can finally understand what he says. -
VIDEO
Manda Nilsénius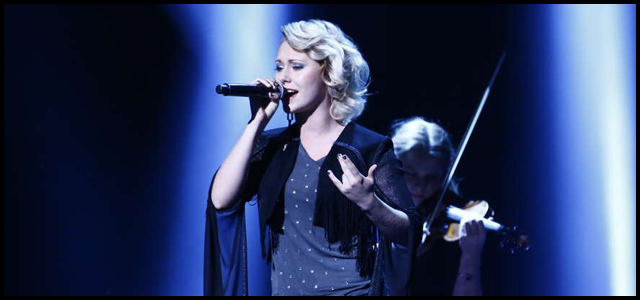 If I were a boy (Beyoncé) - 8/10
- She's back for revenge! Andreas said they've been focusing too much in the performance but now it's all about the voice. Expect her to be safe tonight and after this performance, she's not going anywhere for a while. I was hoping she was gonna sing "Domino", which we heard on her video and sounded so great but this was a great pick for her as well. The arrangement was really cool and it gave the song a revamped electronic sound, which is the route I could see Manda going. Her voice was spot on as well. She's here to stay! -
VIDEO
Alexander Holmgren
Lemon tree (Fool's Garden) - 5,5/10
- Did anyone ever expect to listen to this song on a singing competition? I certainly didn't and I love this song. The staging looked the best it had for him though, that was a good move from Orup but not the choice of song. It wasn't for Alexander and it wasn't very current either. His voice left a lot to be desired as well, he hit some serious bum notes and went shrill a few times. At least it gave him a chance to play his guitar. I hope he picks his own song next week cause his journey has been misstep after misstep. -
VIDEO
Oscar Zia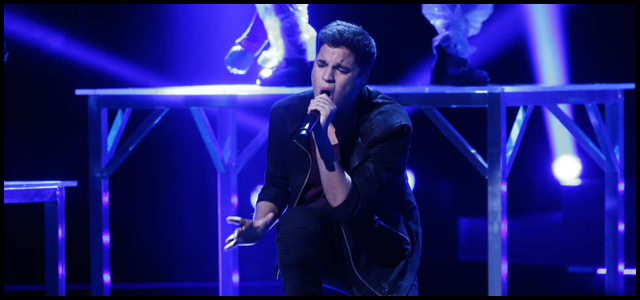 Moves like Jagger (Maroon 5) - 2,5/10
- I thought this would be a great song choice for him but I was completely wrong. His voice doesn't work with this song, he can't pull Adam's high register and it shows. The song wasn't even arranged to fit him, he just sang it as it was. For someone claiming to have "moves like Jagger" I didn't see them. His dancing was awkward and it felt uncomfortable to watch, even more than his weak voice. And why were the dancers dressed with raincoats? -
VIDEO
J.E.M
On the floor (Jennifer Lopez feat. Pitbull) - 6,5/10
- Not this song! I think Marie is incapable of picking a good song for them. The problem is that she picks songs that feature a rapper and most of them suck. She needs to pick a great song for Elli and then let Jeremie and Margime write their own raps for their next performance but she probably won't. Tonight's performance was ok, they're never bad, but definitely worse than "Wild Ones". Jeremie was the total star of it though, he's rapping was sick and his flow was great. Margime had enough sass which was shocking and Elli was a bit lost most of the performance though she was awesome towards the middle when she got a solo. By the way, why has JEM closed the show three times in a row? I get the love but three times? -
VIDEO
Ranking
Manda Nilsénius
Isak Danielsson
Malcolm Brandin
Benny Hult
J.E.M.
Awa Santesson-Sey
Hey Mary
Alexander Holmgren
Oscar Zia

Elimination:
Hey Mary
As expected, the struggling group who was indeed eliminated the past week was the act to receive the least amount of votes again this week, therefore being eliminated immediately. The girls never found their stride in the competition and despite they are a talented vocal group, their style is too niche for this type of show. They should be proud they've made it this far, most retro girlbands would've never made it to the Top 12.

Oscar Zia
Alexander Holmgren
Shocking B2!! I was expecting Manda to be safe after making a triumphant return to the competition but I never saw teen fave Oscar being in this position even if he sucked last night. Alexander wasn't good either. In fact, both Oscar and Alexander were my B2 based on their performances.
Alexander Holmgren
- All right now (Free) - A great performance. Better than everything he has done so far. His voice had a lot of grit and he showed us what he's all about, a soulful rocker. Orup really needs to give him a song like this next week. -
VIDEO
Oscar Zia
- It Will Rain (Bruno Mars) - Surprisingly good performance but unfortunately, Alexander is so much better and much more consistent than Oscar will ever be. He wasn't off tune for once, well he was but not the whole performance, though and I actually liked his sing off. Could this have saved him? I hope not. -
VIDEO
Elimination (via deadlock):
I'm more than happy to see Oscar going home! He was the worst contestant since the very beginning and the fact that the teens love him helped him stay past his welcome. He won't be missed.
This entry was posted on 6:55 PM, and is filed under
Alexander Holmgren, Awa S-S, Benny Hult, Hey Mary, Isak Danielsson, J.E.M, Malcolm Brandin, Manda, Oscar Zia, TV, X Factor Sweden, XF Series
. Follow any responses to this post through
RSS
. You can
leave a response
, or trackback from your own site.