I'm currently looking for some new writers in order to expand the blog given that I can't post the amount of things I'd like to. So if you are interested in writing about anything related to music (news, TV shows, album reviews, introducing artists) just drop me an
email to musicisthedoor@gmail.com
and we can discuss some of your ideas.

05 November, 2012 5:40 PM
The unthinkable happened when sexy voiced Nathaniel Willemse faced popstar Samantha Jade in the B2 last week. The former Idol contestant was the one to face the axe and Guy was left with only on Over in his category. Since the judges've been constantly complaining about the mentors song choices, tonight they'll have to pick a song not for their acts but for another contestant. That should be interesting. ... It's time to face the music!
Recap, videos and POLL after the JUMP ...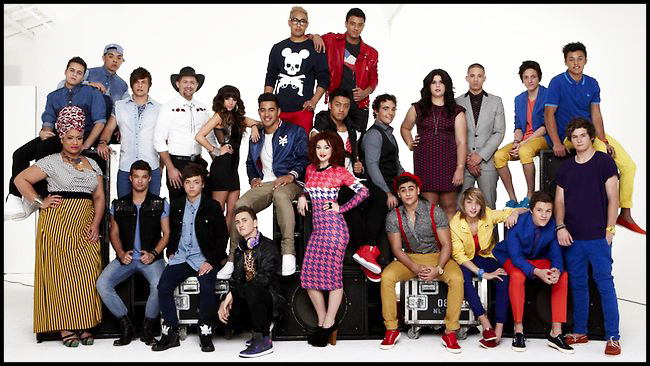 Shiane Hawke
"A Thousand Years" - 5,5/10
- Guy picked Twilight's theme song for the "baby" of the competition as Luke put it. Nat says she doesn't think she'd have ever chosen this song for her. Shiane says she hadn't had the best comments for a few weeks but she doesn't really care when she goes out there. "If I get in the bottom, I'm okay with that" (and everyone else will as well) Interesting song choice, better than some Nat has picked for her for sure. Shiane sounded quite nice tonight but her voice lacks the rawness Christina Perri has and thus she really didn't pull it off as she should. Her diction was very good, most of what she said was understandable but when you start commenting on someone's diction, it's obvious that something went wrong. Honestly, it was dull, the staging was dull and her as a whole was dull. I'll stop saying how dull it was now. Her sister apparently wanted her to sing that song for a long time, so at least someone's happy.
The Collective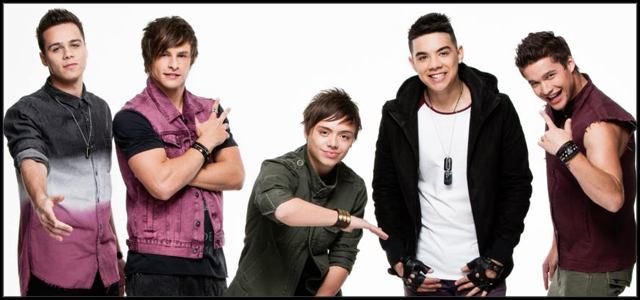 "Beauty and a Beat" - 5/10 - Ronan says it sickens him to say that Mel has picked a real winner for his boys. The guys acknowledge that they've just gone down since "Footloose". Mel explains she picked this song cause last week was so disastrous she had to give them something hip and current. If this is her idea of something hip, I now understand why her categories are always the worst. The song was bland and didn't showcase their vocals, their voices sounded way softer than they should've and most of the performance was as dull as last week's. There was no edge there, "Domino" was a one time special and I don't think they can relive that now. At least Will's rap is back, that's the only reason I thought this was better than "Incredible".
Samantha Jade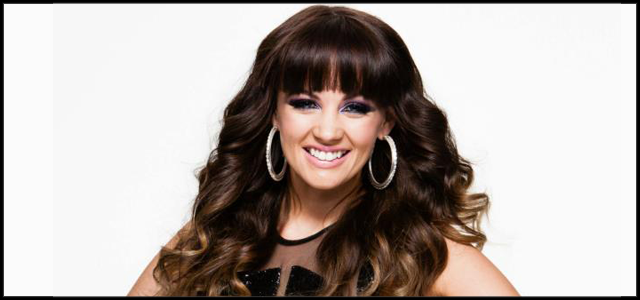 "Stronger (What Doesn't Kill You)" - 7/10 - She was a mess before last week's B2 sing off. Mel told her she looked pissed off. "Of course I was, I didn't want to battle against my friend" She really thought that was her time up. Nat has chosen Kelly Clarkson for Sammi, she thinks it's perfect for her. "When she brings the house down, he'll be thanking me". I really doubt that Nat. This song choice is just sad. Sammi has everything it takes to be the winner of this competition but somehow the public isn't connecting with her and I don't think they'll after this performance either. She was just bland and despite she was on tune as usual the performance didn't go anywhere and that's the songs fault cause besides the anthem like chorus there's nothing else interesting about it. I really, really hope she avoids the B2 but I doubt it and that makes me angry.


Jason Owen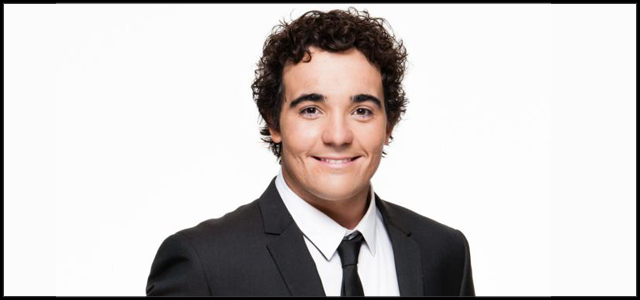 "If Tomorrow Never Comes" - 1/10
- "Ronan being Ronan has chosen a Ronan song" says Mel. Ronan thinks it'll show both his emotional side and his vocal ability. Jason has sang this song on YouTube before. (Watch the hilariously bad video
HERE
!) Boring performance and disgusting singing, I don't see what the public sees in him. There's nothing interesting about him or about his voice. He's a nice chap but him making the final just for that reason feels like shit. This was the worst he's sound, is this enough to put him in the B2?
Bella Ferraro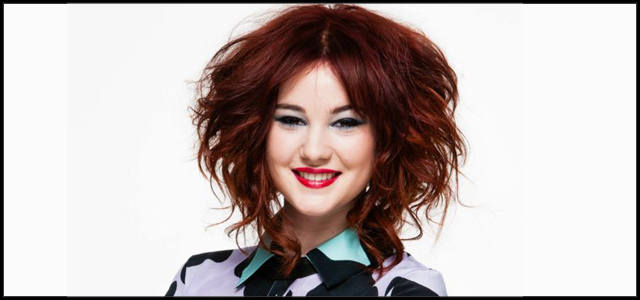 "Dreams" - 9,5/10 - Nat think Mel chose an absolutely perfect song for Bella. "I've definitely come full circle. It's been a very long comeback but hopefully it can keep happening" she says. Nat thought Mel was gonna throw her a curveball but she actually got it right. Bella's sitting on a huge dreamcatcher. Another dreamy performance from her. Every note was well placed and the way she tackled each line was both subtle and haunting. And those ad libs were gorgeous. Thankfully, she was able to maintain last week's momentum with this hypnotizing rendition and hopefully that'll be enough for her to avoid a second trip to the B2. It'd be just awful to see her standing there again. After she's done with her performance, Bella tells us that The Cranberries are a childhood favourite and that's why she found it really easy to connect with the song.


Bella Ferraro
Samantha Jade
Shiane Hawke
The Collective
Jason Owen
B2 Prediction:

I can't really predict this week. Anyone could be in the B2. I do think Bella may be safe and probably Jason will as well unfortunately. So I'd say the B2 will be a combination of Samantha, Shiane and The Collective.
Elimination:
Shiane Hawke
Results
Bottom 2:

The Collective
Shiane Hawke
I'm stoked about this! Who knew I'd get it right this time around? Honestly, I was expecting it to be Sammi and one of Shiane/The Collective but both of them being in the B2 just made my week. I'd be happy if any of them goes home, though I admit I'd probably be happier if Ronan lost his last act. I just can't stand his cockiness recently. What worries me now is that Jason hasn't been in the B2 once and was also safe this week, so he was one of the Top 3 vote getter. Since I assume Sammi barley escaped the bottom, that puts him in the Top 2. At this point, I'm expecting him to make the final and probably place second, just like Andrew Wishart did last year.
The Collective - "As Long As You Love Me"
- "I don't just feel that the four of us put together but Australia formed" Ronan says as introducing them. (Won't you just shut up?) This is honestly the best they've sounded since "Domino". Not only does it prove that Ronan is the worst mentor in XF history but it also showed us how great they can be. This was cool, fresh and had a lot of edge. I don't think they'll go home after this fantastic performance.
Shiane Hawke - "Wherever you will go"
- Oh god. If you thought Shiane was sucky for most of the competition you probably should avoid this performance. I'm not trying to be mean but she sounded like a dying sheep to me, well, a million dying sheep. I don't think she sang a single note on tune. They can justify saving her after this performance, if you can even call it like that.
Nat
: "The Collective, I've loved you guys from the beginning. Shiane, I adored working with you every week. I know you are a bit upset with that performance but it's so hard to get it right when you are feeling so emotional but you did great and you gotta start believing in yourself again. The act I'm sending home is obviously The Collective."
Ronan
: "Shiane is 14 years of age. I know being in the B2 has really shaken you. So I feel for you. My boys I feel so proud of you. You don't deserve to be in the B2 (is he serious right now?) but I have to say I want you to sing like you are in the B2 next week cause that was so good. The act that I'm sending home is Shiane."
Mel
: "Both of you've come so far. You've have an incredible journey The Collective. I think you are incredible. Shiane for your age have done an amazing job, you should be so proud of yourself. The person that I'm gonna be sending home is Shiane."
Guy
: "Shiane, you've done all of us proud. I know it's been tough for you but you've proven so many people wrong. Forget that performance because that's not you, you are way better than that. I guess for The Collective, I agree with Ronan, I don't think you should be here tonight. Shiane, I look forward to hearing what you are gonna come up with but right now the person I'm gonna be sending home is Shiane."
Eliminated:
Shiane Hawke
I feel extremely happy about this results and I'm not sure I should. After all, Shiane is just a little girl whose dreams have just been crushed. But she wasn't a strong singer and had no business being in the Top 4. Next week, we are going to have twice the amount of performances from each contestants and Elton John will be performing on result night.