I'm currently looking for some new writers in order to expand the blog given that I can't post the amount of things I'd like to. So if you are interested in writing about anything related to music (news, TV shows, album reviews, introducing artists) just drop me an
email to musicisthedoor@gmail.com
and we can discuss some of your ideas.

13 November, 2012 8:54 PM

Thousands auditioned but now only 12 remain with the elimination of David Correy, Sister C, Willie Jones and Diamond White during last week's result show. Tonight, for the very first time, the final 12 battle for your votes taking on Songs from the Movies. We'll have a big twist tonight as well, but we are all kinda expecting it, aren't we? ... It's time to face the music!
Recap and videos after the JUMP ...
The twist is announced right away. Apparently, Simon believes they made a mistake with one act who deserves to be a finalist. So he and the other judges have asked the act to join them,
Diamond White
!
Arin Ray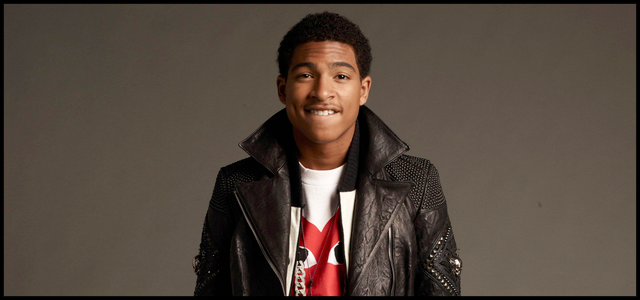 "American Boy" from Obsessed - 6/10 - Britney gives us the most awkward and short introduction ever. Arin was sure he was going home last week when he was against Diamond. He says it was this time last year when he had to go home. Back at home, he goes to school, has basketball practice. He says he doesn't do much cause he's neighbourhood isn't the safest place to be and people are shot often. I like this song choice but again, it seems Britney has no idea what to do with him. The song doesn't fit him but Arin did well enough hiding it. The vocals sound quite rushed, not perfect, but I like that smooth quality he has. The rap was great too. Also, he's a great performer, he commands that stage and Brit should really consider giving him more choreography to do the next time, cause he'll stick around.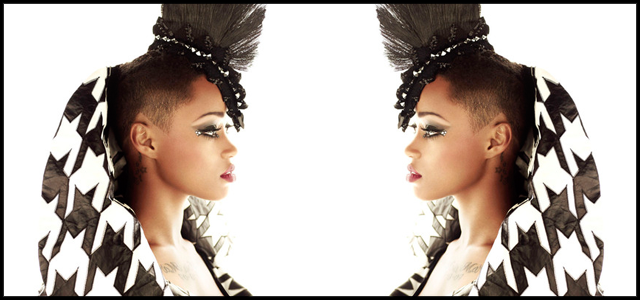 "Take My Breath Away" from Top Gun - 6,5/10
- Paige had her daughter when she was 18 during her freshman year in college. She wants to make her daughter proud. "I can't go home and tell my daughter I didn't won this competition". Right now, this looks like the most possible scenario. Paige descends on stage in a harness. There's a guy kissing her neck as she performs, I could've done without that, it looks distracting. But the vocals are a major improvement, she sounds absolutely terrific tonight and although she still lacks personality while performing, this was a step in the right direction for her. Simon and LA agree that the performance left something to be desired but I disagree, that's all she could've done with that song.
Vino Alan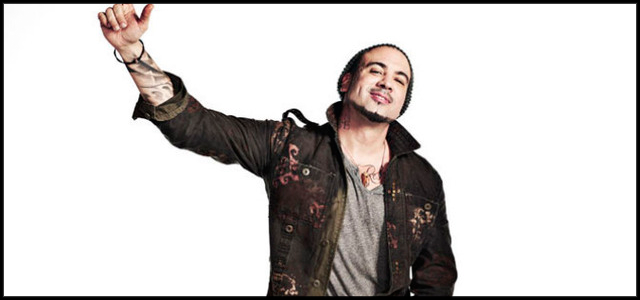 "When A Man Loves a Woman" from When A Man Loves a Woman - 8/10
- He was born in a military base. He was gonna join the army but they wouldn't take him because of his tattoos. He's been singing for the troupes ever since. He's been told by the troupes that hearing him sing helps them. This is exactly the type of song he should've sang last week. Soulful and passionate, despite the overplayed song choice, I fully enjoyed Vino's take on it. Yeah, there was a lot going on in little time but I still payed attention to every vocal trick he made cause it showed he was feeling the song.
Emblem3
"My Girl"/"California Gurls"/"What Makes You Beautiful" from My Girl & Katy Perry: Part of Me - 6/10
- They became a group in middle school. They think they've got a lot to live up to this week. Crazy mash up. They sing "My Girl" verses and "California Gurls" chorus all while the 1D riff plays behind. A bit crazy, Simon tried so hard to give them a cool song that he created a mess. Their vocals were nothing special and besides the novelty of the mash up, nothing else was interesting. They still managed to get through the song without totally bombing but after last week terrific performance, this was very lackluster.
Beatrice Miller
"Iris" from City of Angels - 4/10
- Beatrice says she doesn't have a normal teen's life. She's got two moms and two little sisters who are twins. His birth mom and her other mom don't have a job right now. She hopes to have a career to help them out. She says if she's sent home early it could be even worse than it already is right now. Her vocals are scratchy so she doesn't rehearses. This isn't good. It shows her vocals aren't fully recovered yet. She hit several bum notes and it was rather obvious every time she didn't hit a note. She was under pitch most of the performance and the way she run around the stage, literally, felt way too much. I also don't like the way they style her, they need to make her look younger. Her tone is impressive but this performance left a lot to be desired.
Jennel Garcia
"I Love Rock 'n' Roll" from Crossroads - 6/10
- She lives in a "small town". Her dad works on cars and her mom is at home all day. During the day she works on the garage or goes to school. "That's all I did". She says she has no idea were she'd be if she hadn't auditioned for the XF. "I was thinking of bartending school, if I did that, I'd probably be completely miserable. That's something that really scares me", she says. Once more, Demi has picked an horrendous song for her. Jennel isn't a leather rocker and she looks quite uncomfortable in that outfit she was forced to wear. I love her tone but tonight, I didn't see it, nor any originality whatsoever. She needs to sing a current stripped down song to prove she's still in it to win it.
Tate Stevens
"Wanted Dead or Alive" from Harley Davidson and the Marlboro Man - 7,5/10
- He lives with his wife and his two kids. After he graduated highschool he wanted to be a superstar and his wife was basically a single mom while he was out chasing his dream. When he failed at that, he got a real job. "When the XF came to my city, my wife and kids said you sacrificed for us, now we'll do this for you. So now it's no longer my dream, it's my family's dream and that's why I've to stay". This is the perfect song for him to really show us all how country he can be. While not a fan of country music, I admit his got a wonderful clear voice with the right amount of twang to it and enough personality to keep the crowd interested. I liked the rodeo feel the stage had, I can definitely see him playing at one. Haha. I kinda enjoyed this one actually.
LYRIC 145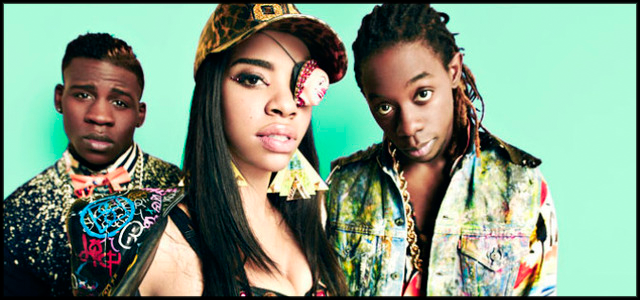 "Supercalifragilisticexpialidocious" from Mary Poppins - 8,5/10
- The guys are brothers. They were born in Queens, NY in an area were there are drugs and gangs. Their parents always kept them away from that. They call it a blessing to be here. Lyric says she's from one of the most dangerous cities (Flint, MI) in the entire country. She wants to prove her mom that her believing in her didn't go in vain. They picked their own song, Lyric says that no one will expect it. Holy shit! Who would have ever thought that this song was gonna be covered by a rap trio? They wanted to shock everyone and I can say they completely did. Though their outfits were more Alice in Wonderland than Mary Poppins, that's a really stupid thing to complain about cause this performance was crazy and their outfits helped to the cause. The amount of words Lyric had to juggle was impressive and she didn't even make a single mistake, and if she did, she's such a pro that I didn't notice. They are a fantastic group, this was a totally cool, edgy and inventive pick. Props to Lyric for picking this!
Diamond White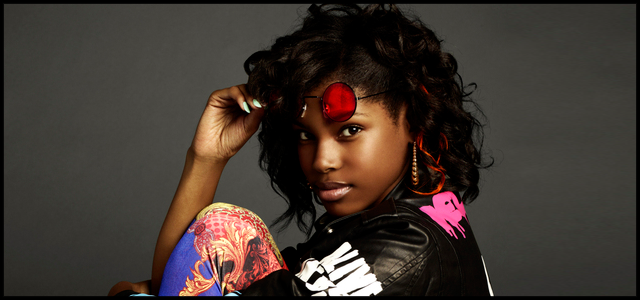 "I Have Nothing" from The Bodyguard - 5/10
- She says the day she was sent home was the worst day of her life. She gets a call from Britney to inform her she'll be brought back. She obviously cries. Diamond wants to prove the judges they made the right decision bringing her back. I'm sorry Diamond but I think they didn't. The song was too big for her and she was pushing to hard to get the bigger notes right and that felt shouty. She's talented, yeah, but bringing her back wasn't worth the trouble.
Cece Frey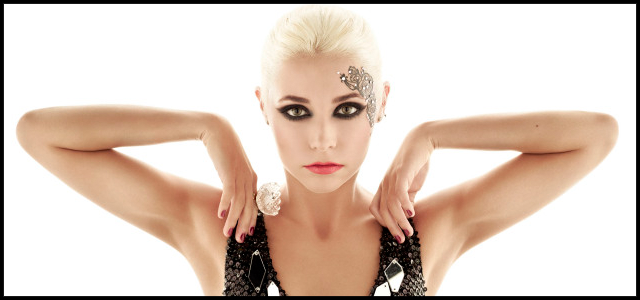 "Eye of the Tiger" from Rocky III- 3/10
- Cece says last week wasn't a great start to the competition. "It's crazy to think that today instead of being here I could be back at Decatur (IL)" she says. She's from a farm town, her dad was a farmer and her mom was a stay at home mom. Who would've taught she was from a farm town? She says that when she was young her family didn't always had the most means. Her parents drove the school buses when she started school so they could spend more time together. She wants to fight to give their family a different life. Oh gosh. How could Demi do this to her? Does she actually want Cece to win? Because it seems she doesn't. Awful song choice, awful outfit and awful vocals. Better than her last performance but this song is way out of her comfort zone and doesn't fit her style at all. Another disappointment, there's no way she doesn't end in the bottom after this. Simon was completely right, she should make her own song decisions from now on cause Demi is a mess.
Carly Rose Sonenclar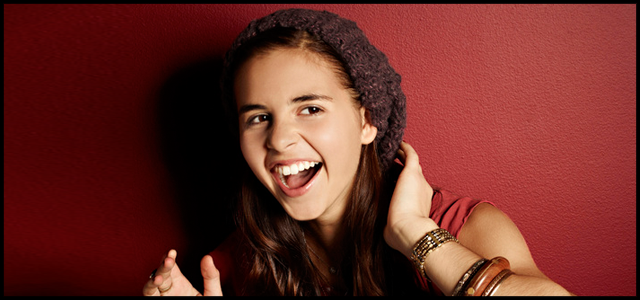 "It Will Rain" from The Twilight Saga: Breaking Dawn – Part 1 - 8,5/10
- Brit thinks she has a lot to give in this performance. Carly says she started singing when she was 2. She lives in a small town (Westchester, NY). Her mom is a graphic designer and her dad is a writer. She thinks her previous performance wasn't her cause there was a lot going on behind her. Brit says this week it's gonna be stripped down, just her vocals. Beautiful song for her. This tune was perfect for her, her voice was so subtle and her tone so gorgeous at the start that I wish it had stayed like that. She then started hitting bigger notes but it didn't felt like too much. She really poured her heart into the song and it showed since she was crying at the end. I really loved this.
Jason Brock
"I Believe I Can Fly" from Space Jam - 4/10
- He was born a couple miles away from Dallas. He lived with his mom, his dad, his two brothers and his sister. "As a kid, I was definitely Mr Entertainment". He moved to San Fransisco about 5 years ago. Dated predictable overplayed song. LA keeps calling him Mr Entertainment and he should really stop cause his performances aren't entertaining even in a funny way. The guy's a good singer but this old fashioned song choices make him completely disposable. Brit thinks he should sing something more urban, Usher's "Scream" she suggests.
Fifth Harm
ony
(Previously 1432 and Lylas)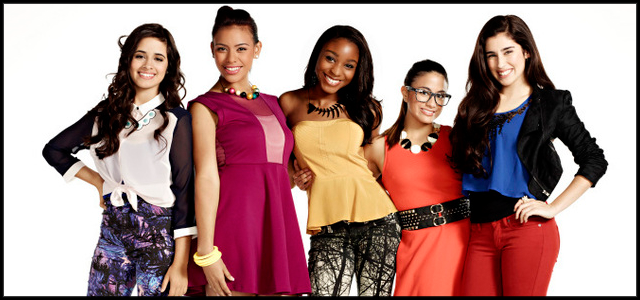 "A Thousand Years" from The Twilight Saga: Breaking Dawn – Part 1 - 8/10
- Nice name, I guess. I still prefer Lylas but Fifth Harmony is a good second option. They say the've got a variety of personalities. Normani is the fierce one. She's a gymnast and won a Miss Teen something pageant. Dinah is the lovable one. Camila is the adorable one. Ally is like the older sister of the group but she's still like the baby. (That doesn't make sense at all. Haha) And apparently Lauren is a big gossip or something. Since they are called Fifth Harmony, their harmonies should be perfect but they aren't. Their individual parts are gorgeous but they really need to work on the group part if they want to succeed in this competition, after all, Little Mix only won cause they had flawless harmonies. This is a lovely song, I really love it, and I do think the girls did it justice. In case it didn't sound this way, I liked how their harmonies sounded but I think they could've been tighter. Good performance, they'll stick around for a while and hopefully that will give them the chance to improve as a group.
Ranking
Carly Rose Sonenclar
LYRIC 145
Vino Alan
Fifth Harmony
Tate Stevens
Paige Thomas
Emblem3
Arin Ray
Jennel Garcia
Diamond White
Beatrice Miller
Jason Brock
Cece Frey
You get two votes this week in case you couldn't decide!
Cece Frey
Jason Brock
Cece Frey - "You Haven't Seen the Last of Me" - Fitting title, that's if she's saved, which I think will happen. This was exactly the case of awful vocals but entertaining and dramatic performance. She is Miss Entertainment, not Jason. If she can manage to controll her voice better, her performances have the potential to be amazing. I guess being in the B2 really upsets her and makes her sound like she did here. She deserves a shot, she just needs a better song.
Jason Brock - "Total Eclipse of the Heart" - Another overplayed song for him. I'm officialy bored. No matter how good he sounded, his performance isn't half as entertaining as Cece's. He's got the control Cece lacks though but I don't see the judges saving him.
Demi: "The act that I'm sending home is Jason"
LA: "I'm sorry but I'm gonna have to say Cece"
Britney: "The act I'm sending home tonight is Cece"
Simon: "The name of the act I'm sending home is Jason"
Eliminated (via deadlock):
Jason Brock


What happened with the judges decision? There was zero explaining there nor suspense. I expected this to happen since I predicted this last week. The truth is he was boring. His singing wasn't half as fun as his personality and that's what sealed his fate.
But that's not all! For the first time ever, the results order will be revealed!
13. Jason Brock
12. Cece Frey 11. Arin Ray
10. Beatrice Miller
9. LYRIC 145
8. Paige Thomas
7. Jennel Garcia
6. Emblem3
5. Fifth Harmony
4. Diamond White
3. Vino Alan
2. Carly Rose Sonenclar
1. Tate Stevens
This entry was posted on 8:54 PM, and is filed under
Arin Ray, Beatrice Miller, Carly Rose, Cece Frey, Diamond White, Emblem3, Fifth Harmony, Jason Brock, Jennel Garcia, LYRIC 145, Paige Thomas, Tate S., TV, Vino Alan, X Factor US, XF Series
. Follow any responses to this post through
RSS
. You can
leave a response
, or trackback from your own site.