I'm currently looking for some new writers in order to expand the blog given that I can't post the amount of things I'd like to. So if you are interested in writing about anything related to music (news, TV shows, album reviews, introducing artists) just drop me an
email to musicisthedoor@gmail.com
and we can discuss some of your ideas.

26 November, 2012 1:16 AM

Tonight we are celebrating Thanksgivings. The contestants will be dedicating their songs to someone they are thankful for. "There's no thing more powerful than giving thanks, but make no mistake, they are still competing for 5 million dollars", LA says. Gee. So expect tears all over the studio. There'll be another double elimination this week. Last week's left LYIRIC 145 and Jennel Garcia out of the competition, so who's turn will it be tonight? ... It's time to face the music!
Recap and videos after the JUMP ...
"I'm Already There" - 6/10
- He's thanking his dad. "He's made me who I am". His dad thinks Tate wanted to be like him. His mom says Tate was like his shadow. His dad was in the air force and when he got out of it he started playing music. He had to "divorce" from music in order to provide for his family, and started working for a security company. His story sounds a lot like Tate's, doesn't it? A much more fitting song than the one he sang last week. His voice sounds perfect on this kind of songs and his clear tone really shone but my problem with him is that his performances always sound the same, there's zero diversity to him. America clearly loves him so he won't be leaving us anytime soon but if he's going to stay, I at least want him to do something different.
Diamond White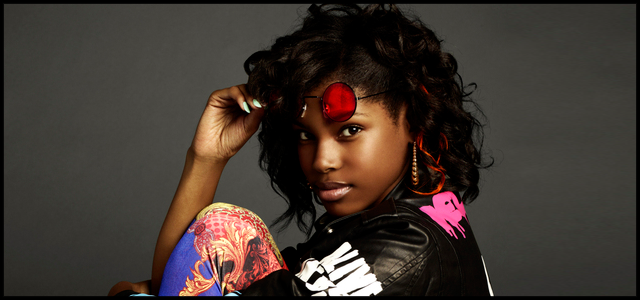 "Because You Loved Me" - 8/10
- Diamond is giving thanks to her mother. "She's literally given up her life to make my awesome" she tells Beatrice. Her dad never was around and Diamond asked about him until she was 7. When she was 9, her mom had back surgery because she got scoliosis. When she was on surgery, she actually died on the operating table. She can't imagine to go on without her. I usually don't like her performances much, just because I don't like her type of singing, but I admit this was truly great. To me, she's sounded the best she's had on this song. She nailed it vocally and the connection she showed with the material made it a lot more believable. Flawless delivery, the liberties she took towards the middle sounded really gorgeous. I think the chorus was unnecessary but everything else about it was fantastic.
Emblem3
"Secrets" - 7,5/10
- They thank their youth leaders. The brothers thank a guy who taught them martial arts and survival skills. Drew thanks his "spiritual leader" who taught him who he was. John and his family took him to Dominican Republic to build houses after the earthquake. "It was a profound experience without a doubt". Sorry, but they still look like douches even when thanking people. That doesn't matter cause as long as their performances are as good as they've been so far, I really don't care. They don't sound like themselves tonight but nice for a change I guess. They didn't sound together though and were shaky on parts plus the performance was very messy. Overall, they still sounded good but they could've done a lot better than this. But on a night that's probably full of ballads, at least they stood out.
Arin Ray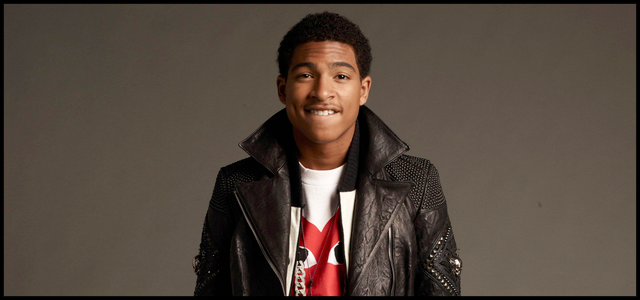 "Hero" - 5,5/10
- Arin thanks his brother Aris. Lol at their names. His brother has been a hero for him. When their parents divorced, his bro was like a dad to him. Arin introduces Normani to his brother, he says she's her "friend thing". Why isn't he calling her his girlfriend already? I hate Enrique Iglesias, so don't be surprised when I tell you that I hated this performance. There's definitely an improvement over his awful performance last week but I just can't stand this song. He could've been a really cool RnB singer and Britney didn't let him do that. Arin looks pissed again when the judges talk to him. His definitely unhappy about the direction Brit is taking him. We may be seeing the end of his journey right here.
Cece Frey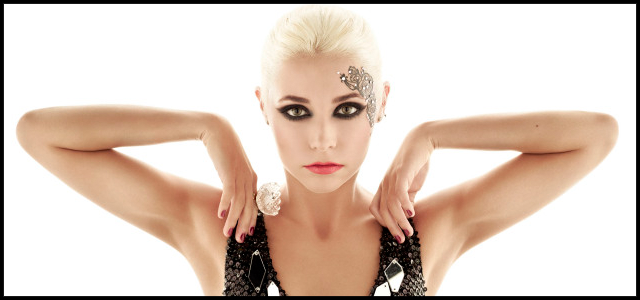 "Wind Beneath My Wings" - 5/10 - Cece thanks her sister Kelsey, who she believes is her guardian angel. She was born with cerebral palsy, she struggled her whole life. She past away on Xtmas eve in 1991 when she was 7. Her favourite colour was purple so they decorate their Xtmas tree in purple. They add another purple ribbon for every year Kelsey she would've still be with them. "Kelsey is definitely the sister I never really got to know but she's with me every day of my life, I can feel her. Even if she's not physically here, I've always had that big sister". Aw, that's sweet, I'm even a little teary after that. Cece is very off key for most of the performance but the song meant so much to her that I can't fault her for not being able to control her voice. I seriously think she should just stop covering ballads but since this was the week to sing them, I don't think she had a choice. She wasn't able to finish the song since she was very emotional. I applaud her for getting through it though.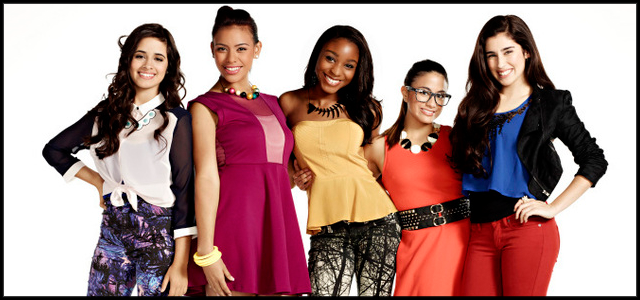 "I'll Stand by You" - 6,5/10 - They are thanking God for blessing them with amazing families and this opportunity. Ok then. When Ally was born, she was a premature baby, the doctor said she was a "miracle baby". They improve every week and that's very important. Their harmonies are a lot better and they sound a lot more together as the weeks go by. Their solo parts are still the best thing about their performances, Camilla and Lauren sounded specially great tonight. I'm really sick of this dreadful song by now and while they sounded great on it, I wasn't very interested on their performance. Another unnecessary chorus btw.
Beatrice Miller
"Chasing Cars" - 7/10
- Beatrice thanks her twin sisters. They were adopted from Vietnam. They were three weeks premature so they spent a lot of time in the hospital. "My sisters have told me to never give up" she says. Love how this song sounds on her. Her tone sounds fantastic on it, mostly during the very intimate beginning, cause once she gets to the chorus the song was out of her range and she started to sound strained. It was uneven and I still don't know why they put so many layers of clothes on her but I still quite liked what she did tonight. I just wish it would've stayed as soft as it was at the start.
Vino Alan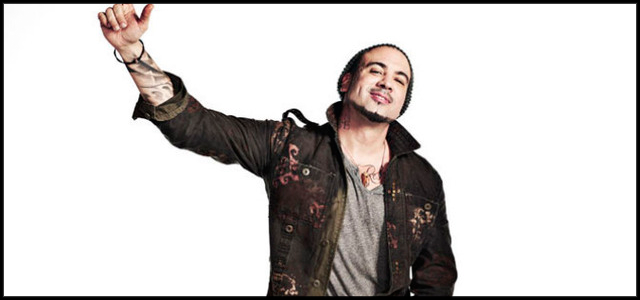 "God Bless the USA" - 5/10
- He's giving thanks to the US military for their sacrifice. His grandfather served, he was born five miles from a military base, so he's got connection with it. "This week was a great reminder that everything I've been through is nothing, their lives are in danger for us", he says. After 9-11 he tried to serve but they wouldn't take him for his tattoos (that sounds stupid, doesn't it?), so he got a contract to sing for them. Lol at him going all patriotic on us. People will feel a little guilty if they don't vote for him after this. Haha. This is the song that saved Kristy Lee Cook back on S7, the only difference, I actually liked Kristy's rendition of it. Vino didn't sound like himself on this song and I really didn't like what he did tonight. Choir is out for the third time! Just stop it.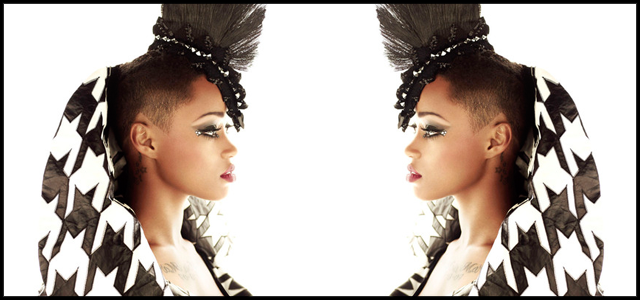 "Everytime" - 5,5/10 - Paige thanks Colleen who took her into her home when she had nowhere else to go. As you may remember from last week, Paige's mom, Lisa, passed away when she was 6. Her friend was drunk and was driving, she was the only one that didn't survive the car accident. Colleen met Paige when she was 14 y/o. She went to school with her daughter Shawna and didn't have a stable place to go so she wanted to give that to her. "I love her like my daughter" Colleen says. I'm starting to grow on her but this was a bland performance. She got really emotional towards the end and she started messing up. Unlike Cece, who only choked for a moment, Paige struggled through most of the last half. The start sounded very pretty though, impressive indeed, if she had been able to deliver like that the whole performance, it would've been terrific.
Carly Rose Sonenclar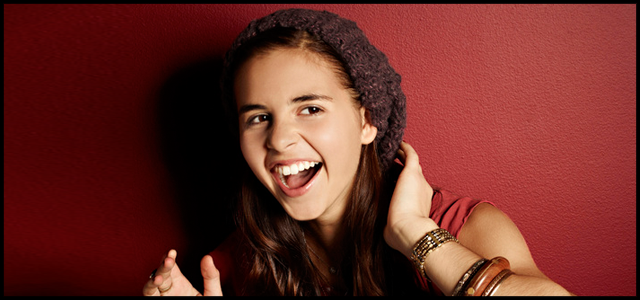 "Over the Rainbow" - 8/10
- Carly wants to thank his brother. When Carly was young her mom had a severe stroke. She was alone with Carly and had to call 911 by herself and while they took her mom she had to stay there by herself. I really enjoyed the arrangement, it made this overplayed song sound a little fresher and it allowed Carly to showcase her talent in the best way possible. There was so little music on it that it was as if she was singing acapella. Her vocals were very pretty on it and while it was a bit lackluster, I loved the dynamics towards the ending, that was very impressive. My other issues is that she wasn't connecting as much as others did cause she kept her eyes closed too much.
Ranking
Carly Rose Sonenclar
Diamond White
Emblem3
Beatrice Miller
Fifth Harmony
Tate Stevens
Paige Thomas
Arin Ray
Cece Frey

Vino Alan
You get two votes this week in case you couldn't decide!
Eliminated:
Arin Ray
No surprises here. I'm actually glad it's Arin the one heading home. He's not shown what he's capable of and I'm starting to believe we've actually seen everything from him. His attitude is starting to bug me as well. He looks pissed all the time. At least he can say he made it to the Top 12 twice. Not many people can say that.
Cece Frey
Beatrice Miller
Cece Frey - "Because of You" - Awful song choice but at least it's not a ballad. She sounded a lot better than she did last night and while she was still pitchy most of the time, I didn't hate what she did. She's a great performer, that's it.
Beatrice Miller - "White Flag" - Wow, she really couldn't hold it together. Her tone sounded totally affected, like she was on the verge of crying, which she actually was, and that made it sound really beautiful. This song is perfect for her range and while she was sobby throughout her performance, she delivered a gorgeous cover.
Demi: "The act that I'm sending home is Beatrice"
Britney: "The act I'm gonna have to send home is Cece"
LA: "This is a very tough call, you both had good nights, you both had bad nights but the act I'm sending home is Beatrice"
Simon: "Beatrice, I've liked you from the beginning but I think this is all getting too much for you. Cece, you've been in the bottom a lot. Beatrice, I don't think this is the right time for you, I'm gonna send you home"
Eliminated:
Beatrice Miller


While I don't think she should have left before some other acts, it was the right decision to send her home. The pressure was just too much for her, I think she's better off this way.
Results Order
10. Arin Ray
B3. Beatrice Miller
B3. Cece Frey
7. Fifth Harmony
6. Paige Thomas
5. Diamond White
4. Emblem3
3. Vino Alan
2. Tate Stevens
1. Carly Rose Sonenclar
No surprises again. Carly and Tate were only a few votes apart, so they can keep switching places until one of them wins. Vino staying put at 3 is funny. He's consistent. Emblem3 bounced back from 6 to 4, they may actually knock Vino. I'm a bit worried about Fifth Harmony, they only placed 7th so they better start to figure out what can they change to up their game.
This entry was posted on 1:16 AM, and is filed under
Arin Ray, Beatrice Miller, Carly Rose, Cece Frey, Diamond White, Emblem3, Fifth Harmony, Paige Thomas, Tate S., TV, Vino Alan, X Factor US, XF Series
. Follow any responses to this post through
RSS
. You can
leave a response
, or trackback from your own site.