I'm currently looking for some new writers in order to expand the blog given that I can't post the amount of things I'd like to. So if you are interested in writing about anything related to music (news, TV shows, album reviews, introducing artists) just drop me an
email to musicisthedoor@gmail.com
and we can discuss some of your ideas.

03 December, 2011 7:49 PM

First of all I want to apologize for being so late posting this! I have been out the whole week and I just arrived home this morning. I couldn't use internet where I've been, but anyway, here you have the recap!

Last week, it was Lil C. who had to say goodbye, after finding himself in the B2 with Tibor. This week, the remaining finalists will sing a weather-themed tune. Will it rain? Will it be sunny? Who knows! ... It's time to face the music!
Recap and videos after de JUMP ...
Summer in the city (Joe Cocker) - 6,5/10
- As I've said before, he always adds something different to his performance, generally you can't complain about him but I just want him to explode a little more, to be more intense! This song had no place to do that. It even looked a little bit old fashioned. He has managed to give a decent performance but still with a little less energy than he has other times.
Március végétől/End of March (Zanzibar) - 8/10
- First Hungarian song of the night! Hmm.. This hair reminds me a bit to Ruslana tonight, the Ukranian winner of the 2004 Eurovision Song Contest. She seems to have improved enough to advance. Last week, she was really helped by the choir, tonight she's all by herslef and though it wasn't stellar, she's got the right tone and attitude!
Wonderful Life (Black) - 7/10
- This is a great song for Gergö. The style reminded me to when he sang "Use Somebody", though he seemed to be struggling more in this one, specially in the first part. He's having some problems with the lower notes but he's imrpving in the second part of the song. Not as good as last week's craziness but good anyway.
Ain't no sunshine (Bill Withers) - 8/10
- Definitely the kind of songs he should be snging! This fit type of music fits better with Tibor musical style. Much better performance than his latest onem and he'll definitely avoid the B2 tonight! He deserves it! His voice was a little bit trembling at some parts of the song, but overall, very nice!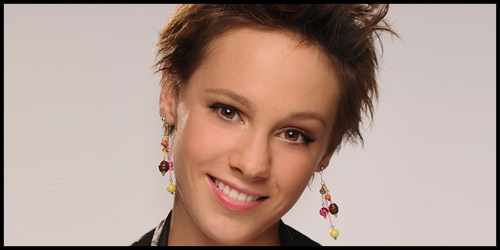 Set fire to the rain (Adele) - 6/10
- Performing an Adele's songs is not an easy task, so I'll maybe give her some extra points. This is probably the most emotional tune Vera has performed! She's having lots of problems when she attempts to sing the higer parts but she kinda delivered a solid performance. Still, I suspect she may end in the B2 tonight ....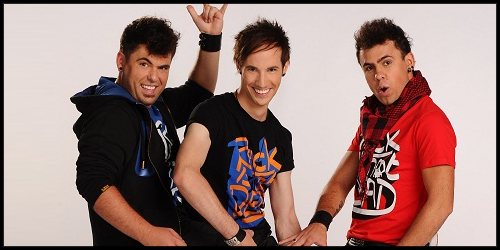 Homok a szélben/Sand in the wind
- 5/10
- Once again, just one of them is at his 100%. I don't think this is the best choice for them, it's too boring. Maybe Hungarian people like it? They don't sound together and that's the main problem of the group, they aren't one. Not bad tough, more of the same we've been seeing from them. I'm sure they'll be B2.
Duets
Enikő Muri & Tibor Kocsis
As (George Michael & Mary J. Blige)
- 8/10 -
They are performing an uptempo song, which is very fitting with both of them! Muri and the choir are overpowering Tibor's voice, making it almost unoticeable. Both of them are doing it really ok though! I loved them tonight! My two faves!
Tamás Tarány & Rocktenors
In the shadows (The Rasmus) - 5.5/10
- I love this song! It's a little bit shouty at the begining but Tamás is making it listenable. However, when Rocktenors start their part, it sounds totally off! I'm sure Tamás would have done it so much better by himself, this one would've been the perfect song for his solo performance! I'm even more sure that Rocktenors will be in the B2 this week now!
Vera Kováts & Gergő Baricz
Time after time (Cindy Lauper) - 6.5/10
- Cindy's songs are always a good choice. They're are less in shape than Enikö and Tibor, maybe due to the softer song. It's much more difficult to be on tune all the time when the song is slower. Vera sounds a little bit forced in the chorus's lower notes, but the result is ok overall.
Results
Rocktenors vs. Tarány Tamás
Rocktenors - "I Don't Wanna Miss A Thing" (Aerosmith)
Rocktenors choice is very clever! It's ok but still not my cup of tea. They needed to earn lot of points to be saved, and they just hadn't! Tamás is so much better than them, I'm sure he'll recive his "Second Chance".
Judges' votes for elimination:
Ildiko: Rocktenors
Miki: Rocktenors
Peter: Tamás Tarány
Fero:
Rocktenors
3-1: Majority
This entry was posted on 7:49 PM, and is filed under
Enikő Muri, Gergő Baricz, Rocktenors, Tamás Tarany, Tibor Kocsis, TV, Vera Kováts, X Factor Hungary, XF Series
. Follow any responses to this post through
RSS
. You can
leave a response
, or trackback from your own site.