I'm currently looking for some new writers in order to expand the blog given that I can't post the amount of things I'd like to. So if you are interested in writing about anything related to music (news, TV shows, album reviews, introducing artists) just drop me an
email to musicisthedoor@gmail.com
and we can discuss some of your ideas.

03 December, 2011 1:28 PM



I'M LOOKING FOR A GERMAN TRANSLATOR, IF INTRESETED, EMAIL ME


Martin Madeja and BenMan were surprisingly axed last week after finding themselves in the B3 along Raffaela Wais, Martin being cut immediately and BenMan being axed by the judges, while Monique unexplicably avoided elimination. Only 5 are left standing and one more will be leaving us tonight. Who will that be? ... It's time to face the music!
Recap and videos after the JUMP ...

Monique Simon
"Sweet About Me" (Gabriella Cilmi)
-
4/10
- I've noted that Monique has no personality and it's a pity, cause she's got a great voice that could make her a star. Her weird faces and lack of charisma while performing mak her performances look fake, so she's not connecting with the audience and they are not voting for her. A part from that, she's sounding really pitchy throughout that song, wonder if it's the song problem. This has to be her worst so far. -
VIDEO
David Pfeffer
"Valerie" (Amy Winehouse)
-
7,5/10
- David has became my favourite contestant and I'm never rooting for a guy to win. David isn't the best I've seen but compared to the talent on this show, like Monique, he's a worldwide star. This performance wasn't my fave from him but at least he seemed to be having fun and it was vocally decent.-
VIDEO
Rufus Martin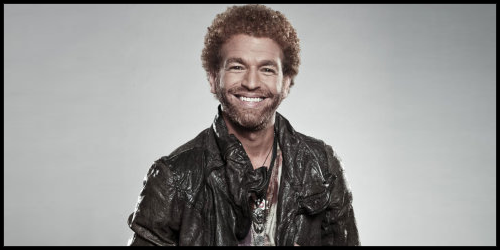 "I Wish" (Stevie Wonder)
-
7/10
- Rufus has a great soulish voice but I'm not sure this performance is quite working for him. Stevie is probably the best fit for him but somehow, he's not nailing this. I think it's the silly dancing fault. On a side note, I kinda loved that scatty thing. -
VIDEO
Raffaela Wais
"This Love" (Maroon 5)
-
6/10
- Raffaela found herself in the B2 last week while Monique, unexplicably avoided it. I suspect she may just end there again tonight. At first, it seemed she had forgotten her lyrics, the problem was her mic wasn't working so it kinda ruined the whole performance. When the idiot who forgot to turn it on finally did it, it already looked messy and icky. Raffaela's voice doesn't go with this song and her mentor should know that. But again, Das Bo is a horrible mentor so of course he has no clue what to do. -
VIDEO
Nica and Joe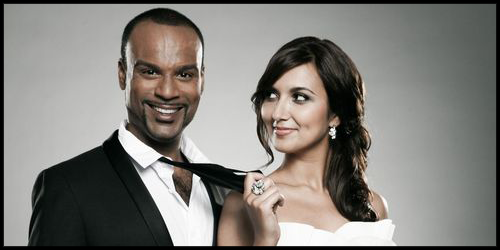 "Irgendwie, irgendwo, irgendwann" (Nena)
-
5/10
- I'm sorry but as I was expecting, they just got boring for me. The first couple of times they were something really fresh cause Nica wasn't attempting to do this operatic stuff and they mixed pop with opera greatly. No they are just opera and that's extremely boring in every sense. Plus, I don't see how this act can be comercially successful. -
VIDEO
Round 2

Monique Simon
"Oh Mother" (Christina Aguilera)
-
3/10
- I'm officially done with Monique. She should be proud of herself cause she made it this far but if she keeps staying, it'll mean that more talented people than her will be going home, and that can't happen. Back to the performance, this was a mess. She was pitchy the entire song and she showed once more zero emotion when she should have shown a lot. She needs to go ... -
VIDEO
David Pfeffer
"Hometown Glory" (Adele)
-
9/10
- Perfect song choice!! This is one of the best songs ever and I love it so much that I know I won't care much of his vocal performance as long as he gives me an emotional delivery. He's kinda lacking on the emotional department but his voice has such a fantastic gritty tone that it compensates his lack of intensity. Definitely my fave from him! -
VIDEO
Rufus Martin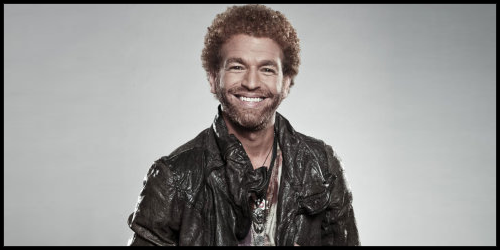 "You Give Me Something" (James Morrison)
-
8/10
- Rufus is finally taking on a contemporary song and it was about time, cause Prince and Stevie weren't gonna take him anywhere. However, the fantastic song choice is being hurt by the silly staging. Why did Brönner thought that was a clever idea? Apart from that, this has to be my fave performance from him too. The overs are stealing the show! -
VIDEO
Raffaela Wais
"Unfaithful" (Rihanna)
-
7/10
- This is a slightly better song for her than Maroon 5, still, her mentor is trying to make her a generic popett instead of showing the unique Raffaela we saw the first couple of weeks. Raffaela still delivered a great version of this song but I just wish Das Bo spent more time picking fitting songs for her. -
VIDEO
Nica and Joe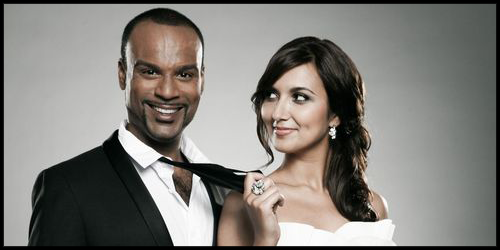 "Nothing Else Matters" (Metallica)
-
6/10
- This is much better than their first performance, just cause Joe isn't doing his operatic yawny stuff. By the way, why is that people love turning Metallica into opera? It gets old pals! Better vocals and not as boring but it still doesn't surprise me anymore. -
VIDEO
David Pfeffer
Rufus Martin
Raffaela Wais
Nica & Joe
Monique Simon
The Overs stole the night once more! The first round was a little underwhelming but all of them stteped it up on the second round, with David and Rufus giving us their best performances to date. However, the talent isn't as stellar as it should be considering it's a top 5. Nica and Joe failed to their early promise and Monique can't hold a note in tune, I hope they do a better casting job next year. That is, if they come back.
Results
Raffaela Wais vs. Monique Simon
Monique Simon - "Hurt" (Christina Aguilera)
Judges votes for elimination:
L.A.: Monique Simon
Nicole: Monique Simon
Paula: Monique Simon
3-0 Majority.
Monique clearly is the weak link in this top 5 and her pre-recorded pitchy performances keep bugging me. Raffaela's save me song was a bit pitchy but compared to this, it's obvious that Das Bo has a very easy decision to make. Bye bye Monique, won't miss you!