I'm currently looking for some new writers in order to expand the blog given that I can't post the amount of things I'd like to. So if you are interested in writing about anything related to music (news, TV shows, album reviews, introducing artists) just drop me an
email to musicisthedoor@gmail.com
and we can discuss some of your ideas.

06 December, 2011 8:16 AM
Published by ePastorJames









What a perfect time to have a double elimination in this competition: On the week of Thanksgiving! Gee, how swell. Bet these two acts have a lot to be thankful for, eh? Well, we know that the top 7 sure as hell did!

The Top 9's theme was GIVING THANKS. And it was just as sob story-ridden and mind-numbingly Ambienesque as you can imagine. It took me forever to muster up the strength to complete this recap, and once you have seen all of the performances, you should be able to grasp just how come....

Recap and videos after the JUMP....
RACHEL CROW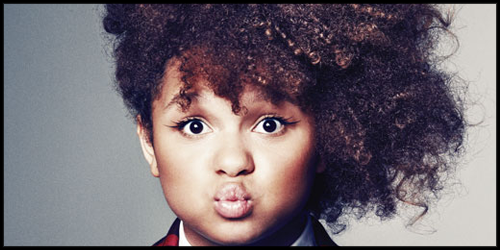 "I Believe"
(Yolanda Adams)
At once, less horrifying yet more appalling. Trotted out the "crackbaby" card again, and worse a tent of a dress that I'm convinced houses her biological parents. Hey, movin' on up from that cardboard in the alley, no?
C-
6/10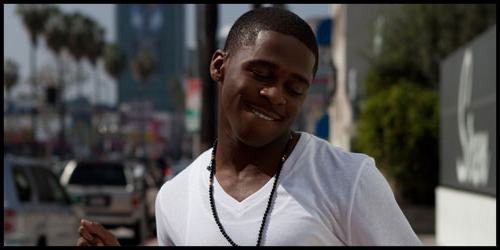 "A Song for Mama
"
(Boyz II Men)
Big improvement on last week, even if it was rather bland and unmemorable. As a result, he wound up in the Bottom 2 for the first time. A competent vocal performance, at least.
C+
7/10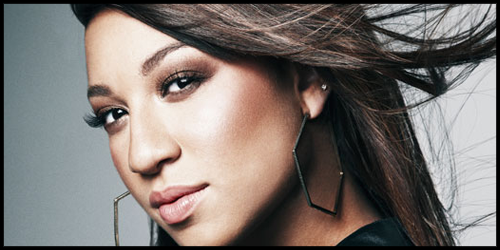 "The World's Greatest"
(R. Kelly)
Who cares about what she sang? Did anyone witness that BATSHIT CRAZY voodoo tongue-speaking spectacle after her performance?! It was the most entertaining moment of the season! Melanie has been suppressing her accent and finally decided she needed to be interesting for a change, and thus revealed it to the nation...and prompted Simon to beg for votes out of fear.
C-
6/10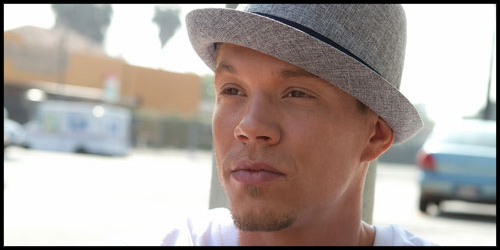 "Let It Be
"
(The Beatles)
/
"Young Homie
"
(Chris René)
Certainly no song can be considered "untouchable" on these shows anymore, and who really cares anyway? Nobody's catalogue should be off-limits. The first song was delivered in a different way, but he sold in a less heavy-handed kinda way. Then he mashed it up with his original song, still the biggest hit from auditions on YouTube, and the entire concept blossomed together terrifically. He was the only one tonight who didn't attempt to bore me to sleep, so kudos for that as well. In addition to that, his Thanksgiving 'sob story' was actually legit and interesting, and not pandering. Love this guy!
A-
9/10
"You Belong with Me
"
(Taylor Swift)
I love this performance–because it's their last performance ever as a group! ♥♥♥♥ The actual performance was, of course, mediocre-to-appalling as per usual. I think they were off-key in spots, but I can't be arsed to rewatch, so screw it. Poor Paula....You really should've pandered to the tweens and put through The Brewer Boys instead....
F
4/10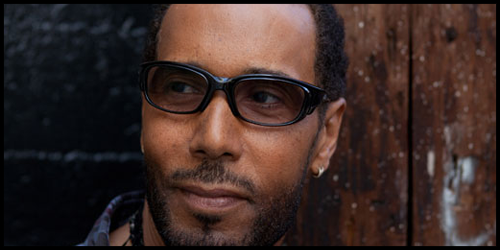 "Angel"
(Sarah McLachlan)
At least this guy, on the other hand, left on a high note. This was a good performance, albeit with a snoozer of a song choice. Not only is it overdone, but it's just a dull, dreary song. A wiser selection would've been "I Will Remember You", from the same artist. I'm pretty certain it hasn't been done on any major version of these shows. On the other hand, given the circumstances, it would've proven to be, well...quite ironic, no?
B
8/10
ASTRO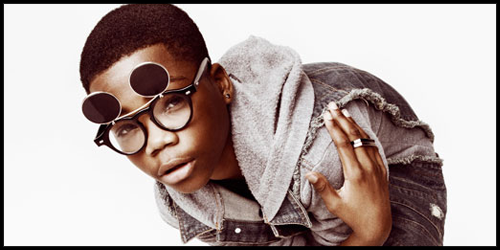 "Show Me What You Got
"
(Jay-Z)
The music on this song was love. The performance, however, was the first time I felt genuinely burned-out on Astro. (Not including his useless final showdown performance last week, that is.) This would be something we'd see on an eventual album from him, but meh, whatever.
C-
6/10
"Skyscraper"
(Demi Lovato)
Drew's VT was quite endearing, showing her to be just a kid. The undercurrent of that message, however, might be: She's far too young to be here. This time, she chose the song, and it was strangely like just about everything she had ever done previously. Quite a detrimental move there, Drew, as it started off decently but veered into audible hell in the latter half of the performance. Note: All of these sparse piano melodies don't properly highlight your voice. Oh, dear.
D+
5.5/10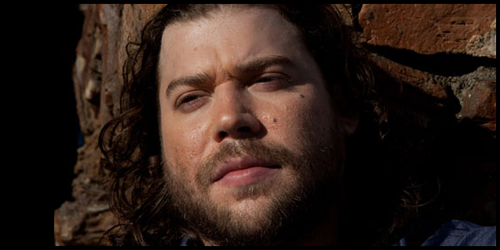 "Wild Horses"
(The Rolling Stones/Susan Boyle)
I'll never comprehend why people love this dull song so much. Like with "Angel", I just find it boring and a waste of my ears' time. There's nothing wrong with ballads, but ones reeking of such a potent cheese factor...oy. But to his credit, Josh sang it pretty well. There's just no excitement factor. He played the piano though, inching him closer to victory!
C+
7/10
________________________________________________________
Chris René
LeRoy Bell
Josh Krajcik
Marcus Canty
Melanie Amaro
Rachel Crow
Astro
Drew
Lakoda Rayne
NOTE: Keep in mind, I base my rankings and grades purely off of various points of success within the performance, all correlating with how much I enjoy them individually. They are not ranked on technical vocals, nor on how good the contestants are regardless of their performances.
Results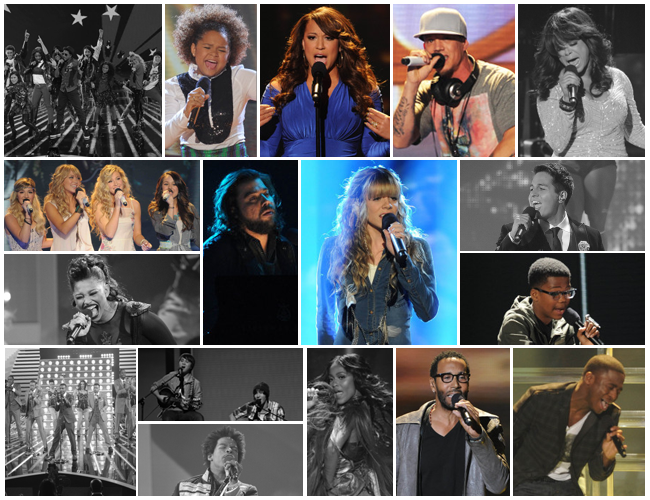 ~Lakoda Rayne~ (Lowest amount of votes; evicted instantly!)


LeRoy Bell vs. Marcus Canty
Marcus Canty
- "You Lost Me" (Christina Aguilera) = C; 6.5/10
[VIDEO]
LeRoy Bell
- "Don't Let Me Down" (The Beatles) = B; 8/10
[VIDEO]
Judges' votes for elimination:
L.A.: LeRoy Bell
Nicole: Marcus Canty
Paula: Marcus Canty
Simon:
LeRoy Bell
2-2, Deadlock!
Reverting to the public vote, LeRoy received the lowest votes between the two, and was thusly eliminated.
First of all, four cheers for those four individual girls within the Farmbot Faux-Quartet being immediately evicted without having to torture us with a final showdown sing-off performance! However, one major complaint: If you're going to send someone home by calling two people in the beginning forward, announcing one is safe and the other polled the lowest votes, do so by pairing this straight man's fantasy foursome with an act that seemed like one of the logical choices to eliminate. Not DREW! (Granted, in retrospect....Well, ya know.) They should've paired them up with Astro, and when Astro was announced as safe, it would've prompted some raging expletives from furious, bigoted Middle Americans. More on this in just a second. But moving along....

Secondly, the final showdown itself contained the first sing-offs worth a damn this season. And leading up to that, I felt it would've been a bigger stunner to string Drew along and then announce her as safe. But instead, they saved Astro for here, which in essence, works just fine. It was interesting that the Bottom 3 were all three black guys though. One has to wonder what Elton John might have to say regarding this situation.

Marcus sounded pretty decent I think, overall. Nothing memorable, but nothing horrible either. But it was LeRoy who emerged, actually embraced the challenge and sung for his life, and came out shining. Regardless of this though, I feel that the right call was made. Sending it to deadlock to allow the people's preference to continue was the way to go. LeRoy had a strong week with these two nights, but Marcus has more chutzpah in this competition. And so, the sexagenarian was properly eliminated this week. Had he stayed, we'd have yet another balladeer on a show that's supposed to be entertaining us week in, week out, but for the most part, fails to do so.

However, I will miss LeRoy, for missing his lipsyncing"singing" cues during the group performances on results night. Awww!
This entry was posted on 8:16 AM, and is filed under
Astro, Chris Rene, Drew, Josh Krajcik, Lakoda Rayne, LeRoy Bell, Marcus Canty, Melanie Amaro, Rachel Crow, TV, X Factor US, XF Series
. Follow any responses to this post through
RSS
. You can
leave a response
, or trackback from your own site.