I'm currently looking for some new writers in order to expand the blog given that I can't post the amount of things I'd like to. So if you are interested in writing about anything related to music (news, TV shows, album reviews, introducing artists) just drop me an
email to musicisthedoor@gmail.com
and we can discuss some of your ideas.

07 December, 2011 3:28 PM

I'M LOOKING FOR A GERMAN TRANSLATOR, IF INTRESETED, EMAIL ME
Rufus Martin was shockingly axed in the semi-final, immediatly qualifying classical duo Nica and Joe, popett Raffaela Wais and acoustic rocker David Pfeffer for the grand final! The contestants will sing three times tonight, a magic moment, a celebrity duet and their winner's single, but only one of them will be named the winner! Who will take the crown tonight?! ... It's time to face the music!
Recap and videos after the JUMP ...
Round 1 - Winner's Single
David Pfeffer
"I'm Here"
-
9/10
- I hate winner's singles. They are always cheesy and their quality isn't good at all, mainly because they write them without thinking of the contestant that'll be singing it. That said, this isn't completely atrocious and it's actually quite well done. It reminds me to Matt Cardle's "Many of Horror" cause it's got that emotional soft sound. So, I'd say I actually enjoyed this and that I'll definitely download it! -
VIDEO
Nica and Joe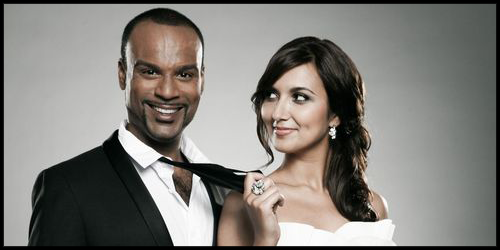 "Build a Palace"
-
4/10
- In contrast to David's, just by looking the title of this song, I cringe. It's exactly the type of boring ballads I'll avoid. They are definitely a cheesy and excessively romantic novelty act but one can only stand that for a while. The pony gets old and dies. They needed an edge and unfortunatley, they didn't found it with this song, which was also vocally poor. -
VIDEO
Raffaela Wais
"Heaven Only Knows"
-
8/10
- This is the typical winner's single, the only thing that saves it from being a mess, is Raffaela's great voice. I was wondering which route they'll make her take cause her journey has been the less defined in regard to her style, so to see her taking the generic pop route is kinda a dissapointment. However, Raffaela's got a fantastic tone and her voice has an unique sound, which will differ her from the more generical ones. Another song I liked, despite I'm not so sure about the lyrics. -
VIDEO
Raffaela Wais
"When Love Takes Over" (Kelly Rowland)
-
8/10
- Not the best duet ever but it's at least much better than Nica and Joe's. Kelly always does a fantastic job vocally but her "Come on!"s are annoying as hell. Kelly and Raffaela doesn't sound well together and their harmonies don't work. That said, this was a fun enjoyable duet and their vocal showdown was great. -
VIDEO
David Pfeffer
"First Day of My Life" (Melanie C)
-
9,5/10
- I've been avoiding this song cause I was fully expecting to hate it. After all, I've never been a fan of Melanie so this is a great surprise! She's sounding terrific and David's voice blends perfectly with hers. Fantastic duet! -
VIDEO
Nica and Joe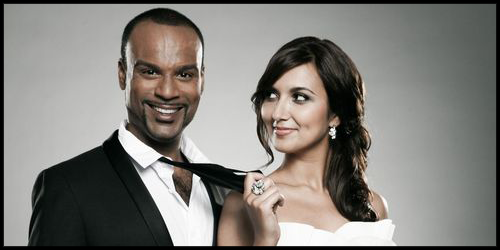 "Home" (Michael Bublé)
-
3/10
- Ugh, don't they get tired of inviting Bublé for every single XF final worldwide? The man is getting totally boring by that, yeah, he's got a great voice but he always sounds and looks the same on stage. Poor Nica and Joe, they didn't even get a good duet but I guess pairing the boring duo with the boring guest made sense. I'll took a nap during this ... -
VIDEO
Results


Time for the first elimination of the night. Only two acts will continue and will perform once more in order to win the competition. So who will it be? Raffaela Wais who has already been in the B2 twice? Nica and Joe who are apparently boring the public? Or David Pfeffer who's the clear frontrunner?
And the eliminated act is ...
NICA AND JOE!
We see their
highlights
from the series ... They sing their swan song, "The Prayer", which is as boring as ever ... I was really betting on Raffaela but I'm glad she's still in so I can enjoy the last remaining performances! -
VIDEO
Raffaela Wais
"Empire State of Mind" (Alicia Keys)
-
8/10
- She's playing piano, something I've never seen her do before. This is the perfect song for her magic moment. It's emotional enough and the fact she's playing piano makes it all more captivating. My only critique is that she sounds a little too pitchy, which is something a little usual with her, but the performance was so good I didn't care at all bout that.-
VIDEO
David Pfeffer
"The Reason" (Hoobastank)
-
6/10
- Never heard this song before and I'm not sure I want to listen to it again. This was supposed to be David's magic moment but somehow, it not magical at all. His voice sounds flat and there's the emotion thingy again, he looks zombie like. It's a pitty, cause he could have nailed the final but with this, he just didn't. -
VIDEO
If I'm basing it on the ratings of the night, David should win. His single was the best of the three and also the most emoting and the duet with Mel C was fantastic. The only low tonight was his magic moment, in which he sounded flat and boring. Raffaela however, had an ok single, an ok duet with Kelly Rowland and a great magic moment but which was very pitchy.
If I'm basing this on the overall season, David should also win. He's been the most consistent and greatest performer of the season and despite sometimes he looked emotionless, his voice was always fantastic and showed he could be a recording artist. Raffaela had a great run but she was inconsistent and her voice, despite having a really unique tone, wasn't always in tune.
Click the image for the results!