I'm currently looking for some new writers in order to expand the blog given that I can't post the amount of things I'd like to. So if you are interested in writing about anything related to music (news, TV shows, album reviews, introducing artists) just drop me an
email to musicisthedoor@gmail.com
and we can discuss some of your ideas.

17 December, 2011 5:30 PM



I'M LOOKING FOR A NORWEGIAN TRANSLATOR, IF INTRESETED, EMAIL ME


Kirsti Sørlie Hansen was unfairly eliminated after a great performance last week leaving us with our top 4, soul kid Isak, folky Jenny, rocker Vegard and jazzy Henrik. The contestants will sing two songs tonight and the theme of the week is big band! Who'll be eliminated tonight? ...
Recap after the JUMP ...
Round 1
Jenny Langlo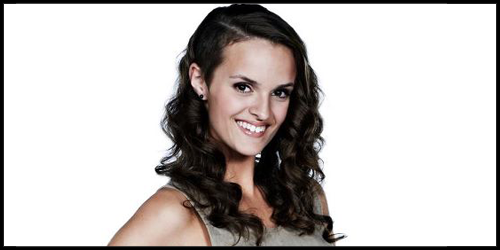 "Smells Like Teen Spirit" - 9,5/10 - "Smells Like Teen Spirit" turned into a big band tune? I don't think I've seen that before. I wonder where did she took this idea from, cause it's quite genius. She's sounding great during the performance. I loved that arrengment!


Vegard Leite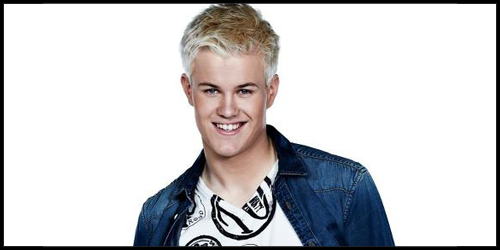 "Everybody Hurts"
-
8/10
- Finally a great performance from Vegard! After last week's major dissapointment, he's actually quite nailing this song. His raspy voice is at his best and I love how simple the performance is. And he's not playing the guitar! That's probably because a guitar in big band would be totally out of place. Haha.
Isak Knutsen Heim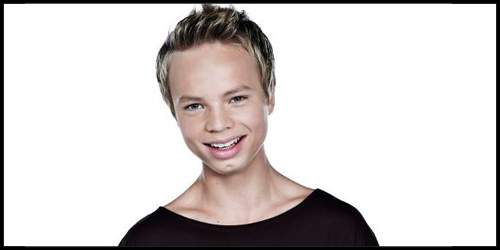 "Feeling Good"
-
9/10
- Is this the risk Isak should be taking? Well, probably not but this is actually quite different from what he's been doing. It's much more intense and it's got much more strenght and presence than some of his other performances. That said, this was one of his best performances. I think he just secured a place in the top 3 with that.
Henrik Mortensen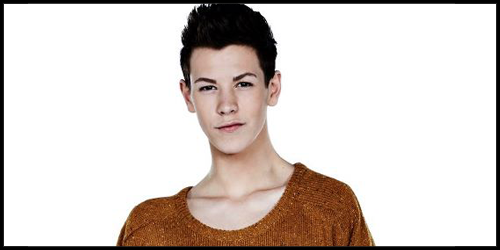 "Something About The Way You Look Tonight"
-
6/10
- Last week was an improvement, a big one. This is like making 10 steps backwards. He's sounding ok but the performance is a little boring and there's nothing interesting in it. Back to jazzy Henrik, bring the cool one back!
Round 2
Jenny Langlo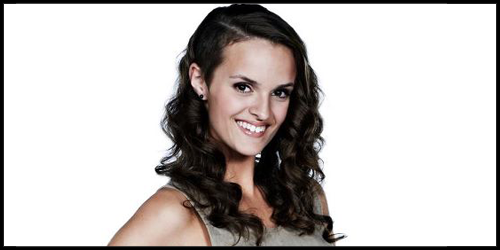 "My Funny Valentine" - 9/10 - Not my favourite jazz standard but I see why Jenny picked it. I would have prefered her to sing "Feeling Good" but this song fits her voice perfectly and her unique voice sounded beautiful in this really slow performance. It felt like she was singing the song to me, really touching delivery. Not my fave from her but definitely a really good one.


Vegard Leite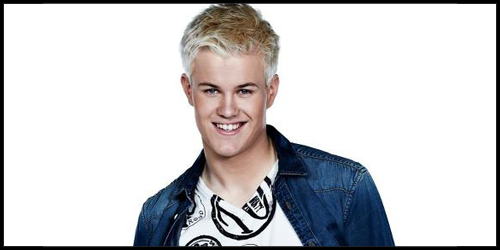 "Heartache Tonight"
-
7,5/10
- Props to Vegard! He did an incredible job tonight! Plus he didn't bore me for once! Yes, the lyrics sounded a little bit weird at parts but the performance was truly entertaining and despite he also sounded a little bit rough, I loved how his voice fit the song so well!
Isak Knutsen Heim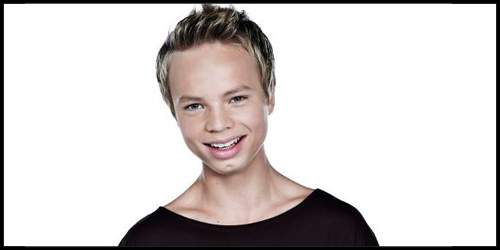 "Sir Duke"
-
7/10
- This brings me bad memories of Johnny Ruffo (XF Au) attempting to sing this song. Isak is not nailing the vocal part but he finally took a risk! He made some dance moves and he was definitely more entertaining than in previous performances. If this performance was any good, it was because the attitude he put into it.
Henrik Mortensen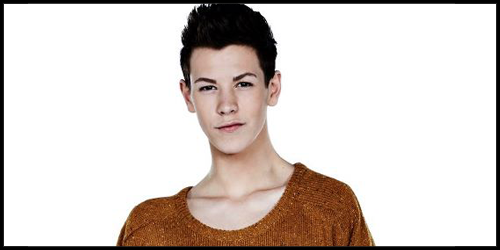 "Fly Me To The Moon"
-
5/10
- Another jazzy performance? Not a good idea Henrik. He's like Norway's Buble. And I hate Buble. I found everything about him extremely boring and old fashioned. So yeah, I hated this performance more than the first one, plus I also hate this song, so what's not to hate about this? At least Henrik looked like he was enjoying it.
Ranking
:
Jenny Langlo
Henrik Mortensen
Vegard Leite
Isak Knutsen Heim
Results
Failed American Idol contestant, Chris Medina, who is now a sort of star in Scandinavian countries for some odd reason, is performing his new track "One More Time" tonight. Funny that he gave advice to the contestants when he didn't even made it to the top 24 on Idol ...
Bottom 2:
Isak Knutsen Heim and Henrik Mortensen


Eliminated Contestant:
Henrik Mortensen
Did anyone expect a different result? Big Band was supposed to be Henrik's theme but for some reason, the other 3 contestants outshined him. Adding a series of lackluster performances and it was clear that Henrik wasn't gonna make it through. But considering he was an underdog coming to the finals, coming 4th is a great achivement!