I'm currently looking for some new writers in order to expand the blog given that I can't post the amount of things I'd like to. So if you are interested in writing about anything related to music (news, TV shows, album reviews, introducing artists) just drop me an
email to musicisthedoor@gmail.com
and we can discuss some of your ideas.

08 December, 2011 6:47 PM



I'M LOOKING FOR A SWEDISH TRANSLATOR, IF INTRESETED, EMAIL ME


Molly Peterson Hammar was shockingly axed last week, leaving Moa Lignell, Robin Stjernberg and Amanda Fondell as our Top 3 all hoping to impress one more time in order to make it to the final. Molly was poised to make it to the final but she'd been delivering mediocre performances for weeks, which ultimately got her cut. Moa also had been underwhelming, but her fan base seems to be stronger than Molly's. Tonight, they'll perform twice on the Scandinavium in Göteborg. Only 3 remain but only 2 will make it to the Globen, who'll just miss the final? ...
Recap after the JUMP ...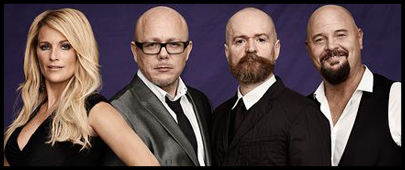 You can watch the full episode HERE (using what I explained in the comments) All the performances videos are taken from the Idol site too.
Before the top 3 take the stage, the already eliminated Top 12 girls minus Liini, that's Molly Pettersson Hammar, Amanda Persson, Denise Azemi Brasjö and Roshana Hoss, perform "I Will Survive", something they clearly didn't on this show. Still, they are showing us once more what an incrediblly talented bunch of contestants we had this year, with the four of them nailing that song.

Robin Stjernberg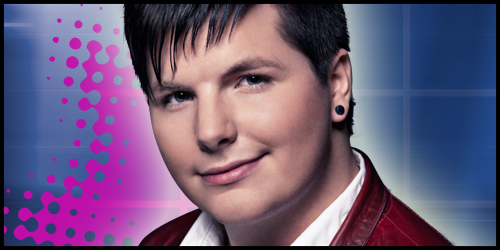 "Dedication to my ex (Miss That)" (Lloyd)
-
5/10
- Wow, Robin even makes the most contemporary acts sound all fashioned and boring. At least he's not singing Josh Groban again but this isn't that better. He's got at least a nice raspy shout but the whole performance felt bland. -
VIDEO
Moa Lignell
"Torn" (Natalie Imbruglia)
-
6/10
- Great song choices last week, now Moa is back to being her mediocre self. This song is just too fast for her, she has to stick to the softest tunes she can find cause if she doesn't do that, this happens. Yes, much better than Robin but it felt shouty and pitchy, as usual. -
VIDEO
Amanda Fondell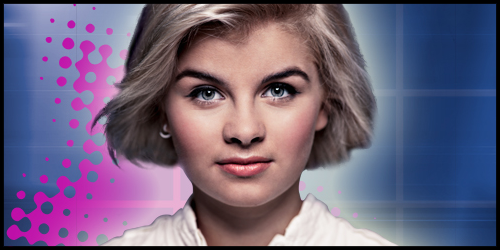 "It's oh so quiet" (Björk)
-
10/10
- This is the absolute perfect song for her, not because her voice is so unique but because Amanda is crazy. Yes, I said it, she's bonkers! She's showed a lot of intensity and fantastic over the top crazy moments in previous performances so why not singing a song that's crazy on it's own? Amanda nailed every single aspect of that performance, that was definitely the best of the night! -
VIDEO

Robin Stjernberg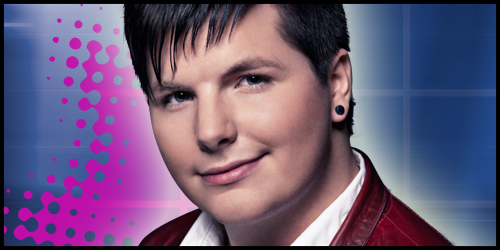 "Love is gone" (David Guetta & Chris Willis)
-
3/10
- Ugh, I don't even know where to start here. When he started singing with the darky approach, I finally thought this would be the second performance from him I ever liked. Then he started dancing. Something he clearly can't do. The performance turned into a club tune. And I muted it ... -
VIDEO
Moa Lignell
"Wherever you will go" (The Calling)
-
7,5/10
- Why couldn't she just do Charlene Soraia's stripped-back version of the song? No, Moa had to pierce our ears with her pitchy squeals by singing the original version. This is a big improvement over "Torn" but both her performances tonight have been underwhelming. I still hope her fanbase is big enough to beat Robin cause I couldn't stand him making it to the final. -
VIDEO
Amanda Fondell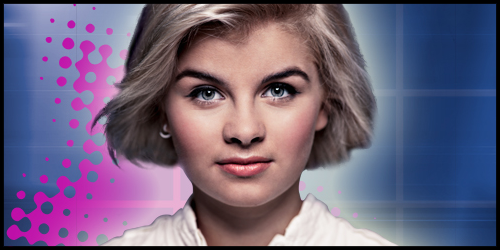 "Raise your glass" (Pink)
-
8/10
- Indeed not her best performance, actually probably her worst performance. I think the reason she picked this song was to show that she can be versatile, something she had already proven, but whatever. She sounded weird doing this but that little scat was incredible and made this totally worth it, plus how entertaining was that performance? -
VIDEO
And we get one more treat. First eliminated contestant, Maikel Yüksel, who technically didn't make it to the finals, but placed 12, is reprising the performance that got him eliminated once more. I remember how much I hated his "Moves Like Jagger" but now that he's already been eliminated, I don't mind him. He's joined by Amanda Persson, who does Christina's part and is much superior than Maikel, but that's obvious cause she was 5th and Maikel 12th. He's then joined by André (who's back to having awful hair), Denise, Roshana, Molly, Olle and Emil.
Results
Color me surprised but I wasn't expecting Moa to get the chop tonight. I was betting on Robin, or even on Amanda, cause despite she's the best left, the best contestants doesn't always win for a fact. Robin is a better singer than Moa, but I just can't stand how boring and old fashioned he'd become, Moa however, is fresh and brings an interesting vibe. It seems that her original tune wasn't popular enough to get her to the final but we all know she'll have a great carrer after this.